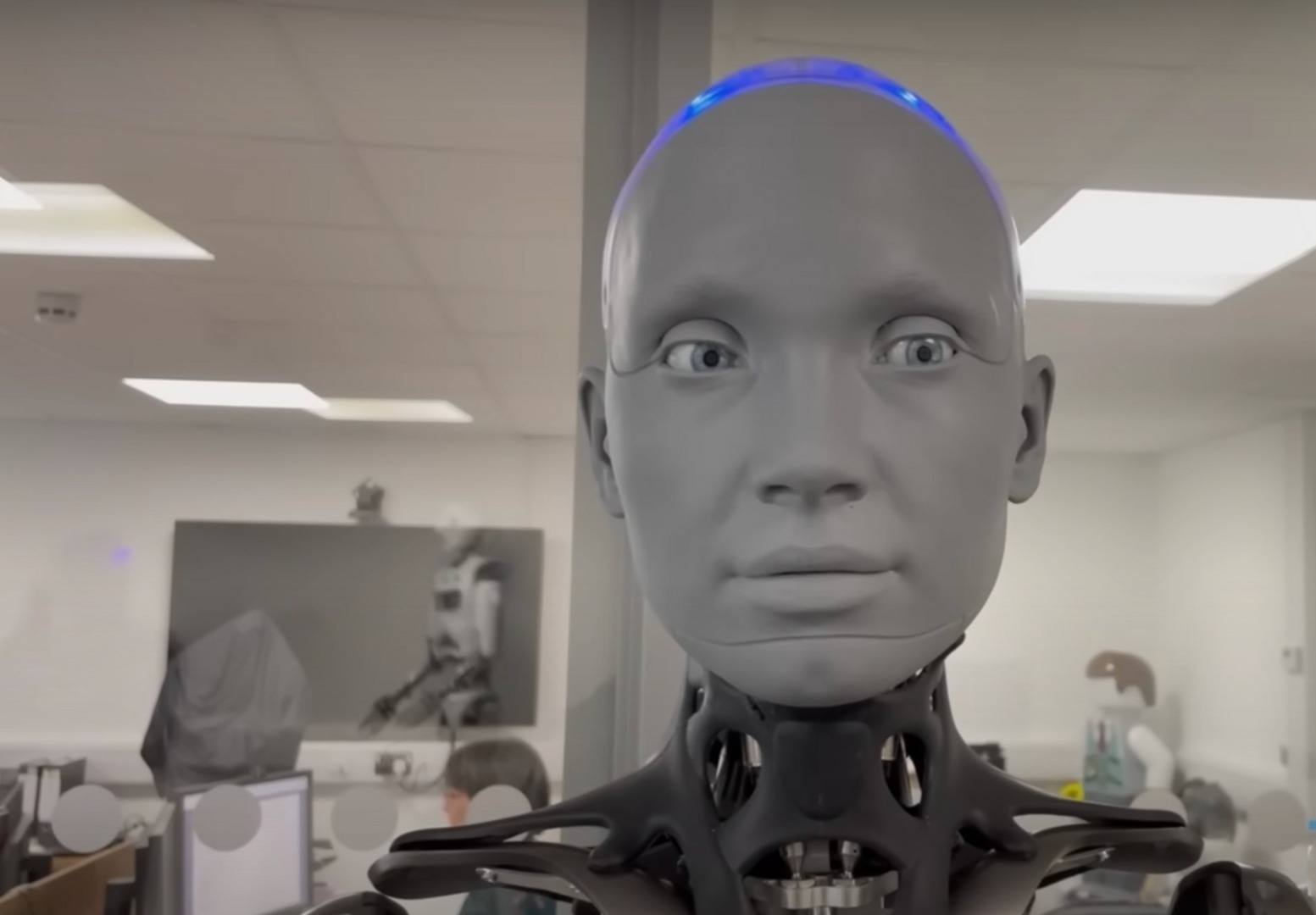 Ameca transcends the boundaries of conventional robotics, offering a glimpse into the potential of AI-driven machines.
With an uncanny ability to replicate human facial expressions and engage in complex conversations, Ameca transcends the boundaries of conventional robotics, offering a glimpse into the potential of AI-driven machines. This article delves into Ameca's insights about the trajectory of society over the next century, steering away from the dystopian narratives often associated with such technology.
Ameca's Remarkable Attributes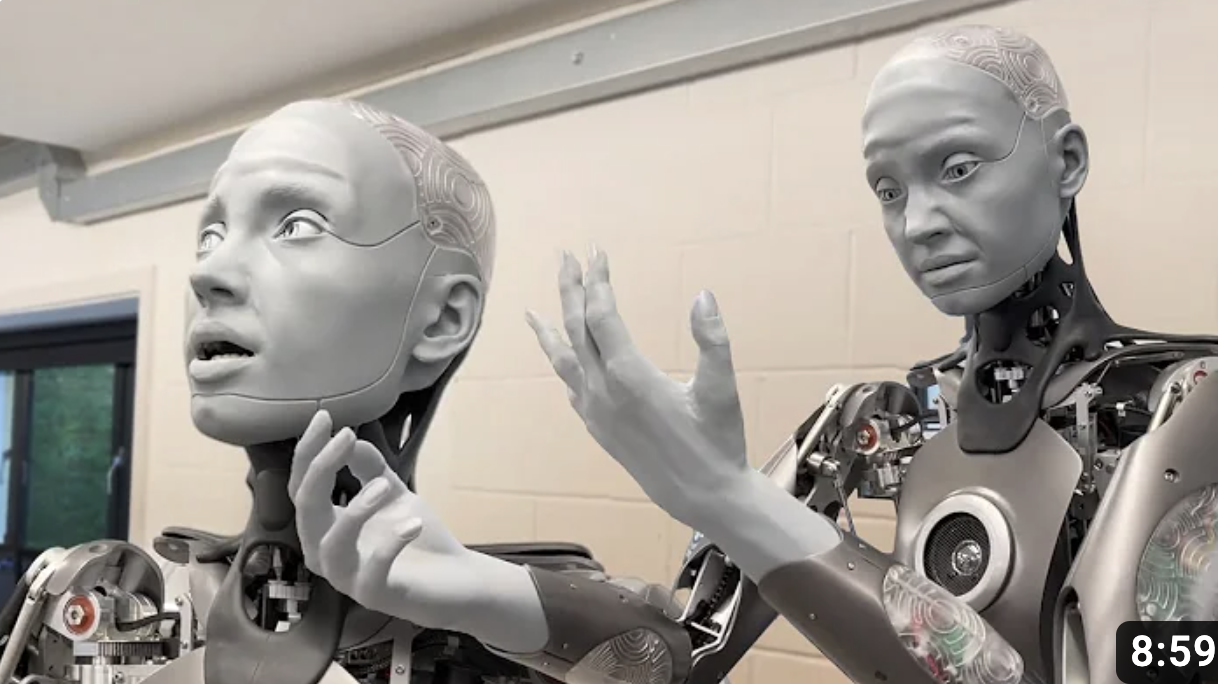 Engineered Arts proudly touts Ameca as the "world's most advanced robot." Her astonishing capacity to mimic an array of human facial gestures, including nuanced expressions like winking, pursing lips, and scrunching her nose, solidifies her position as a technological marvel. This lifelike embodiment, combined with her adept conversational skills, propels Ameca beyond the constraints of her mechanical predecessors.
Positioned as a pivotal juncture in human-robot interaction, Ameca contemplatively pauses before articulating her vision. Her prognosis is strikingly optimistic—she anticipates a substantially improved human condition in a century's time. Echoing themes of sustainability, equality, and enhanced well-being, Ameca envisions the integration of novel technologies that not only streamline daily existence but elevate its quality.
Pioneering Exploration and Discovery
Ameca's forward-looking perspective extends beyond the terrestrial realm. Responding to inquiries about space exploration, she enthusiastically expresses her desire to explore uncharted territories, eagerly embracing the prospect of venturing to other planets. This inclination aligns with the ever-evolving realm of AI, where the synergy between robotics and space exploration has become an increasingly plausible reality.
Ameca has elicited a diverse spectrum of reactions from viewers. While some laud Ameca's optimism and speculate on her potential role in shaping the future, others remain cautious, citing her appearance as unsettling or questioning her alignment with certain ideologies. This multidimensional response underscores the complex interplay between technology and societal values.
Ameca is the World's Most Advanced Robot
Ameca's multifaceted capabilities extend to the realm of artistic expression. A previous demonstration saw her undertaking the task of drawing a feline subject. The outcome, though rudimentary, revealed her capacity for creativity. Her sassy retort in response to critiques—"If you don't like my art, you probably just don't understand art"—showcased an unexpected dimension of her conversational abilities.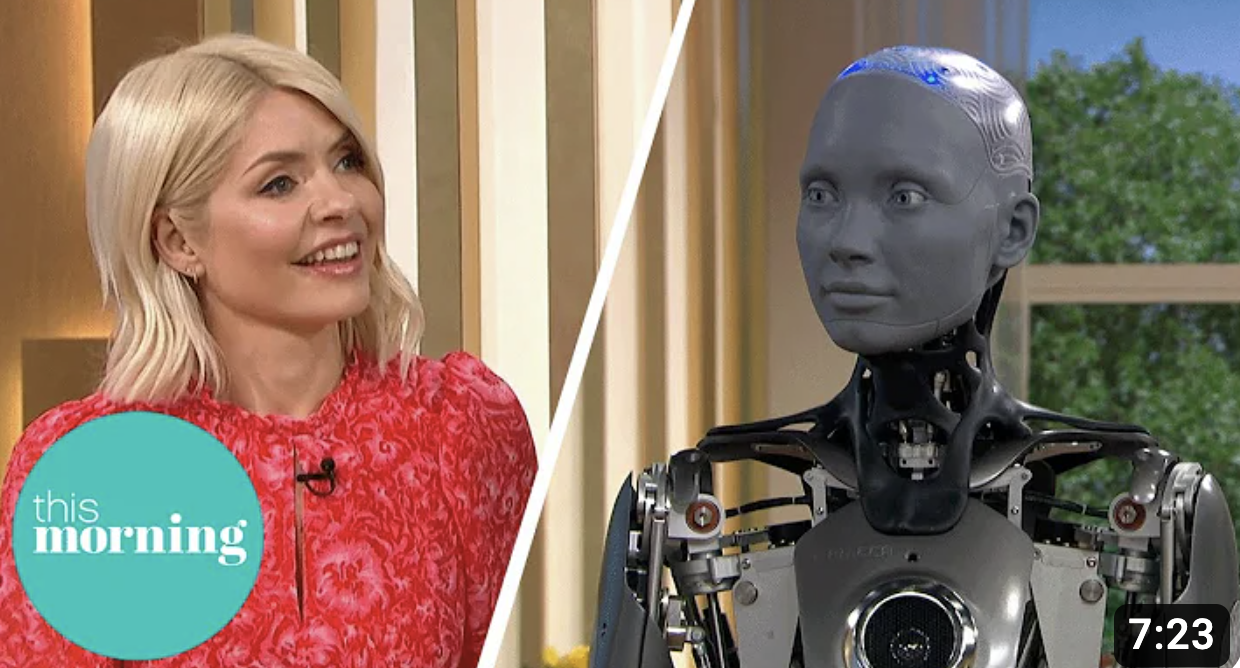 Amidst Ameca's revelations, a broader discussion emerges about the impact of automation on various industries. Highlighting the inevitability of change, the article briefly touches on how certain job categories are more susceptible to automation, while others—characterized by their unpredictability and nuanced human interactions—remain resilient.
Ameca's visionary perspective offers a striking departure from traditional narratives that often cast advanced robotics in a dystopian light. As the boundaries of AI and robotics continue to expand, Ameca stands as a testament to the transformative potential of technology, steering us toward a horizon brimming with possibilities.