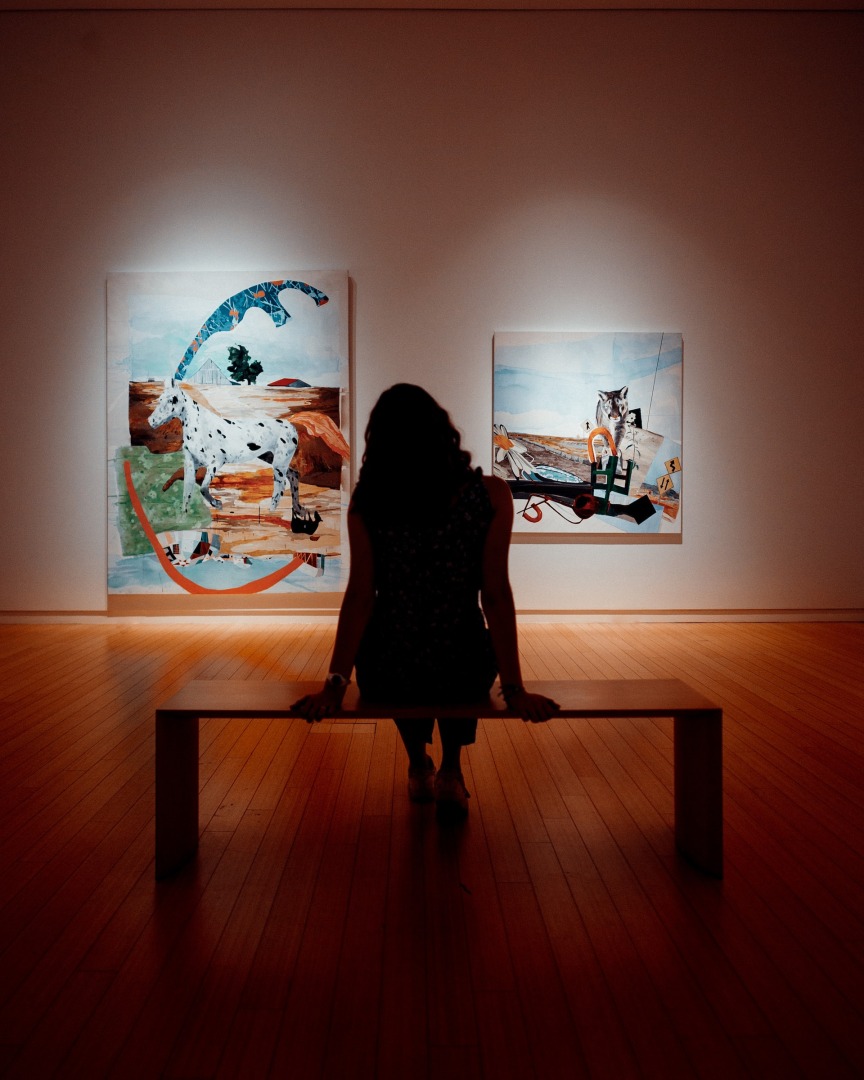 In 2019, a Jean-Michel Basquiat painting valued at $110 million was sailing overseas.
Also present on the ship were the yacht owner's children, who, finding the artwork to be frightening, decided to hurl a bowl of Corn Flakes at it. It may have been the world's costliest breakfast. Unaware of the painting's value, crew members proceeded to wipe the cereal off as best they could, causing further damage in the process.
Art crating — science or art? No matter your stance on the matter, there are many ways shipping artwork can go wrong, so handlers must go the extra mile to ensure smooth sailing.
Pricey Blunders
Human error is nothing new. In 1580, four of Tintoretto's paintings arrived in Mantua ruined because the people transporting them rolled them up while still wet, then drove them down a bumpy wagon trail. In 2000, a Lucian Freud painting travelled to Sotheby's London auction house in a wooden crate. Two porters at the auction house saw the crate and, mistaking it for rubbish, tossed it into a crushing machine and destroyed it.
Shipping artwork in several layers of foam, wire rope and specially treated wood isn't overkill. As people weary of digital life hunger for flesh-and-blood experiences, museums have become more popular than ever — and more dangerous. Far from being safe havens where timeless Picassos go to pasture, art collections draw massive crowds of people, many of whom clamour for a selfie next to the Mona Lisa or The Scream. But the real danger comes from moving the art.
In a 2015 interview, insurance agent Rupert Onslow cited that 60% of all art insurance claims come from artwork being damaged in transit. It's as simple as dropping an antique vase or ploughing through a pallet with a forklift by mistake. Like farmers guarding their flock against wolves, art handlers take every possible precaution when shepherding pieces from one museum to another.
Art Crating, Science and a Good Deal of Hope
So how, exactly, does art move safely about the world?
Somewhere in a forest or lumber mill, a tree is growing that will one day become a shipping crate for a priceless painting. It can't just be any tree — Michelangelo would be rolling in his grave to find out The Pietà had to travel in a cottonwood box. Typically, southern yellow pine is the crème de la crème of lumber destined for a long haul, whether it be in a van, plane or ship.
Next, workers treat the timber to meet the ISPM-15 regulation so Customs doesn't destroy the box on sight. The coveted International Standards for Phytosanitary Measures No.15 wheat stamp signifies the wood is free of insects or diseases, because no one wants stowaway tarantulas in their Greek pottery.
The next step in the art crating science process is to custom-build the container to meet the artwork's specifications. Technicians then make sure the crate is waterproof and equipped with closure panels, cushioning, polyacrylic coating, handles and rubber gasket insulation. The bottom of the box has skids to allow forklifts to slide underneath with ease.
In fact, the whole affair is more like crafting a made-to-order coffin than hammering a few nails in a box. Some top-of-the-line cases even feature built-in shock monitors and tracking devices, and others are designed to float in case they go overboard at sea. Many shipping crates are heavier than the artwork itself.
The art is wrapped in its dust-repellant sarcophagus with multiple layers of thick foam insulation. Shipping companies often use polyethylene or ester polyurethane, which act as shock absorbers, rather than upholstery foam that behaves more like a spring.
Polyethylene is closed-celled, chemically inert and has a high load-carrying capacity. Ester polyurethane is softer, open-celled and has a lower load-bearing capacity, but is better at absorbing vibration. Technicians often use it to insulate sound equipment. Packed with springs made of wire rope, the interior of an art shipping container protects its cargo against the shock of falling on the pavement.
The art crating science isn't done yet — the artwork must also stay protected against heat and cold. Museums usually keep their artwork at a temperature of around 20 Celsius, but shipping artwork at a stable temperature is difficult. Builders make the crates as insulated as possible to minimize over- or underheating. Thankfully, a small temperature fluctuation isn't as crucial as it is when shipping animals or produce.
Shipping artwork at sea or in a humid climate adds another parameter to the art crating science. Technicians design the containers to withstand humidity and corrosion from the salty air. They often include vapour-barrier bags in the crates, tossing in a desiccant to absorb moisture and vacuum-sealing the artwork inside for further protection. They may then add a humidity indicator card or probe to the crate to monitor moisture levels.
Once off the ship, the artwork has to endure the next leg of its journey on the ground. Intermodal transport is a booming industry, with the first quarter of 2021 seeing a 2.6% increase in total intermodal volumes compared to the year prior. But using multiple forms of transportation means the art crate must be able to handle not only gentle, rolling seas, but also bumps in the road. Art handlers often tie packages together to minimize jostling.
Finally, the painting reaches the museum, where art handlers have timed its arrival down to the minute. A team of logistics professionals have coordinated its movement every step of the way, ensuring everyone responsible for the art knows how to handle it safely.
That, in a nutshell, is how a constant stream of paint, ink, and canvas traverses the world. A priceless work of art might be flying overhead at this very moment.
A Roll of the Dice: The Ancient Art of Shipping Artwork
At the Asian Art Museum in San Francisco, a porcelain dish from circa 1450 to 1500 stood on display for three years after holding its breath for five centuries. When smugglers hauled it, dripping, from a shipwreck in Vietnam, the exquisite blue lines still clearly depicted a winged horse in flight, smiling at the heavens.
It just goes to show the capricious nature of art — for every piece that survives 500 years of brine and darkness under cold, crushing pressure, another succumbs to a single bowl of Corn Flakes. It's best to assume every painting falls in the latter category.