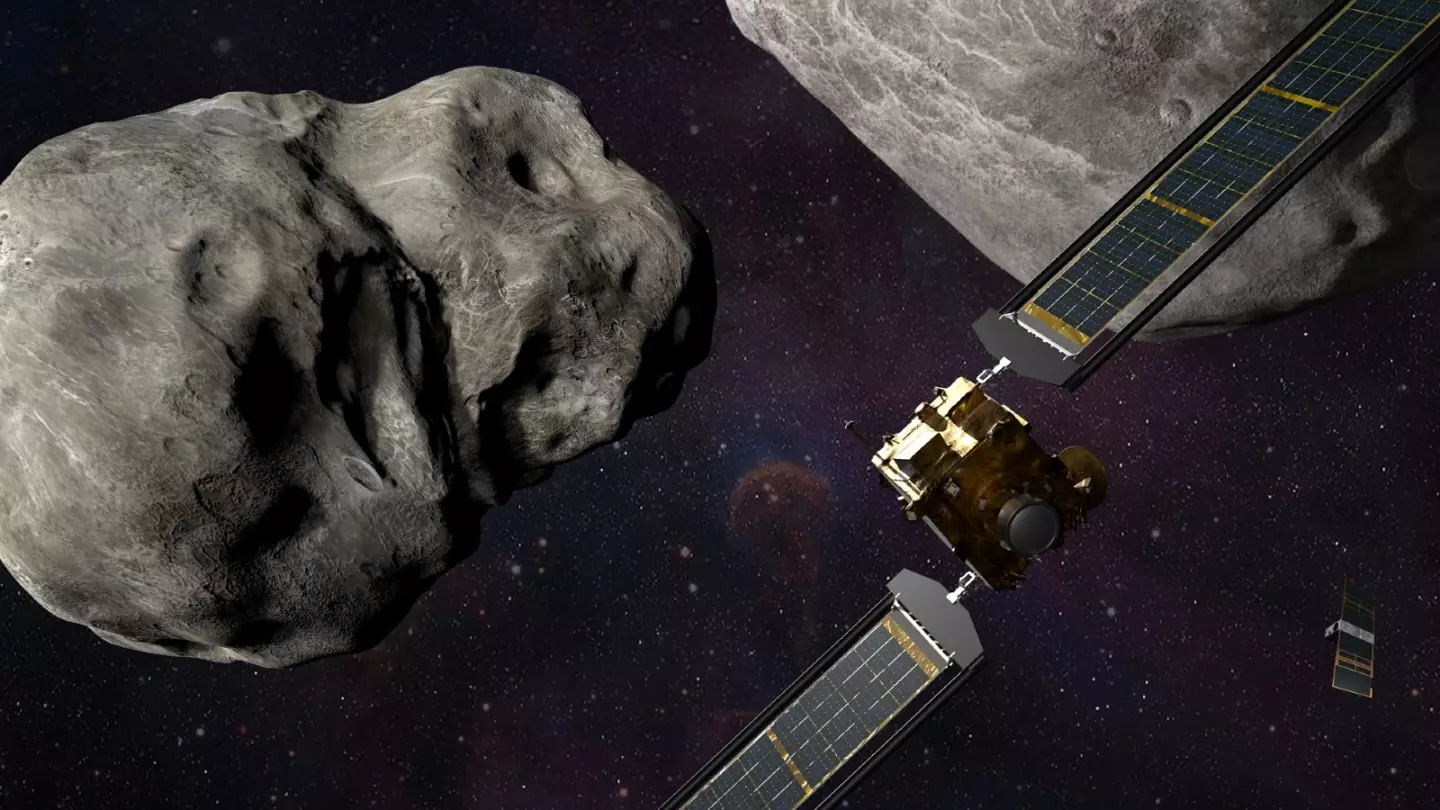 NASA's DART probe has left a trail of debris stretching 6200 miles.
A telescope in Chile captured the remarkable image of a comet-like plume spreading behind the giant rock.
The Double Asteroid Redirection Test (DART) spacecraft intentionally crashed into Dimorphos, the asteroid moonlet in the double-asteroid system of Didymos, on September 26.
It crashed last week to test whether asteroids that might threaten Earth can be nudged out of the way.
This was the first planetary defence test in which an impact of a spacecraft attempted to modify the orbit of an asteroid.
Scientists are currently working to establish whether the test was a success, and the asteroid's trajectory altered.
The extraordinary image was taken two days after the collision by astronomers in Chile, who were able to capture the vast trail using the Southern Astrophysical Research Telescope (Soar).
It stretches for more than 10,000km (6,200 miles), and is expected to get even longer until it disperses completely, and looks like other space dust floating around.
"It is amazing how clearly we were able to capture the structure and extent of the aftermath in the days following the impact," said Teddy Kareta, an astronomer involved in the observation.
The trail of debris would be monitored over the coming weeks and months, Michael Knight of the US Naval Research Laboratory said.
"Now begins the next phase of work for the DART team as they analyse their data and observations by our team and other observers around the world who shared in studying this exciting event," Matthew Knight from the US Naval Academy added.
The £240m Dart mission saw the probe deliberately smashed into the asteroid, destroying the spacecraft in the process. It will take some weeks before scientists know for sure whether their experiment has worked.
Four years from now, the European Space Agency (Esa) will have three spacecraft - collectively known as the Hera mission - at Didymos and Dimorphos to make follow-up studies.