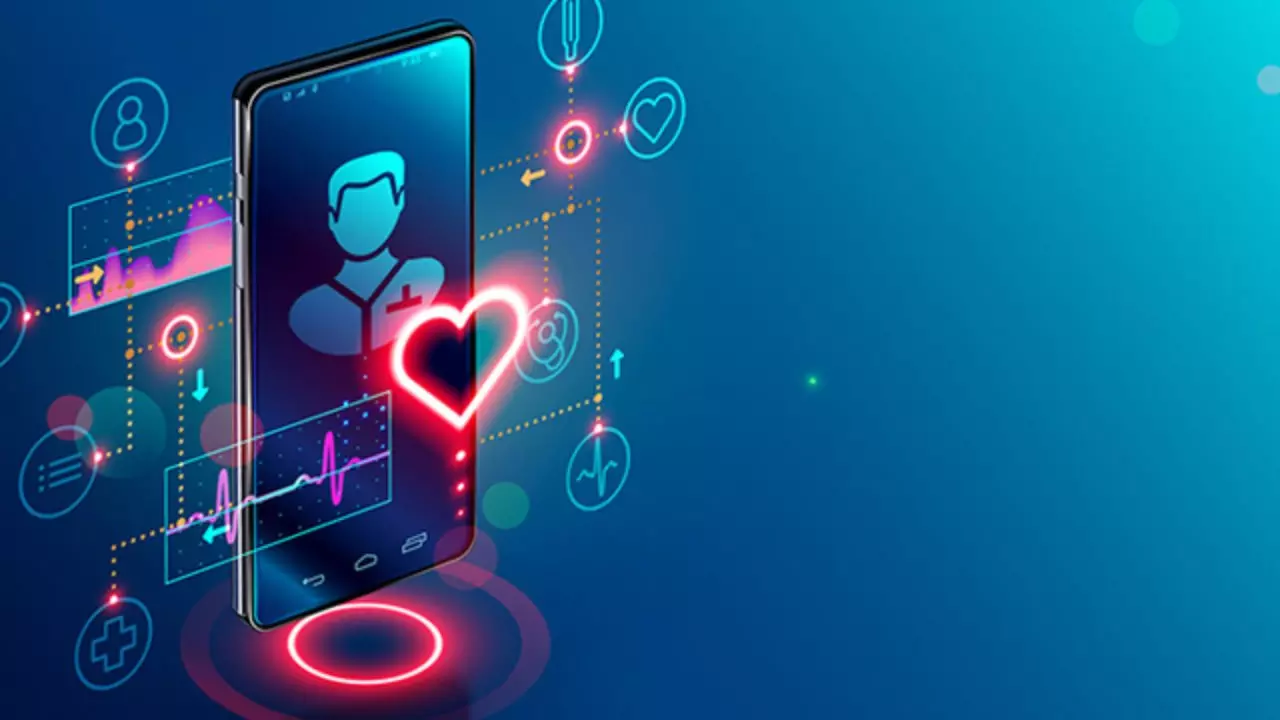 The internet of things (IoT) enables the healthcare sector to be more watchful and connected with patients proactively.
The projected growth in the number of data gathering and sharing devices, and the consequent increase in security risks in the next few years, necessitates an immediate focus on IoT security in healthcare delivery organizations.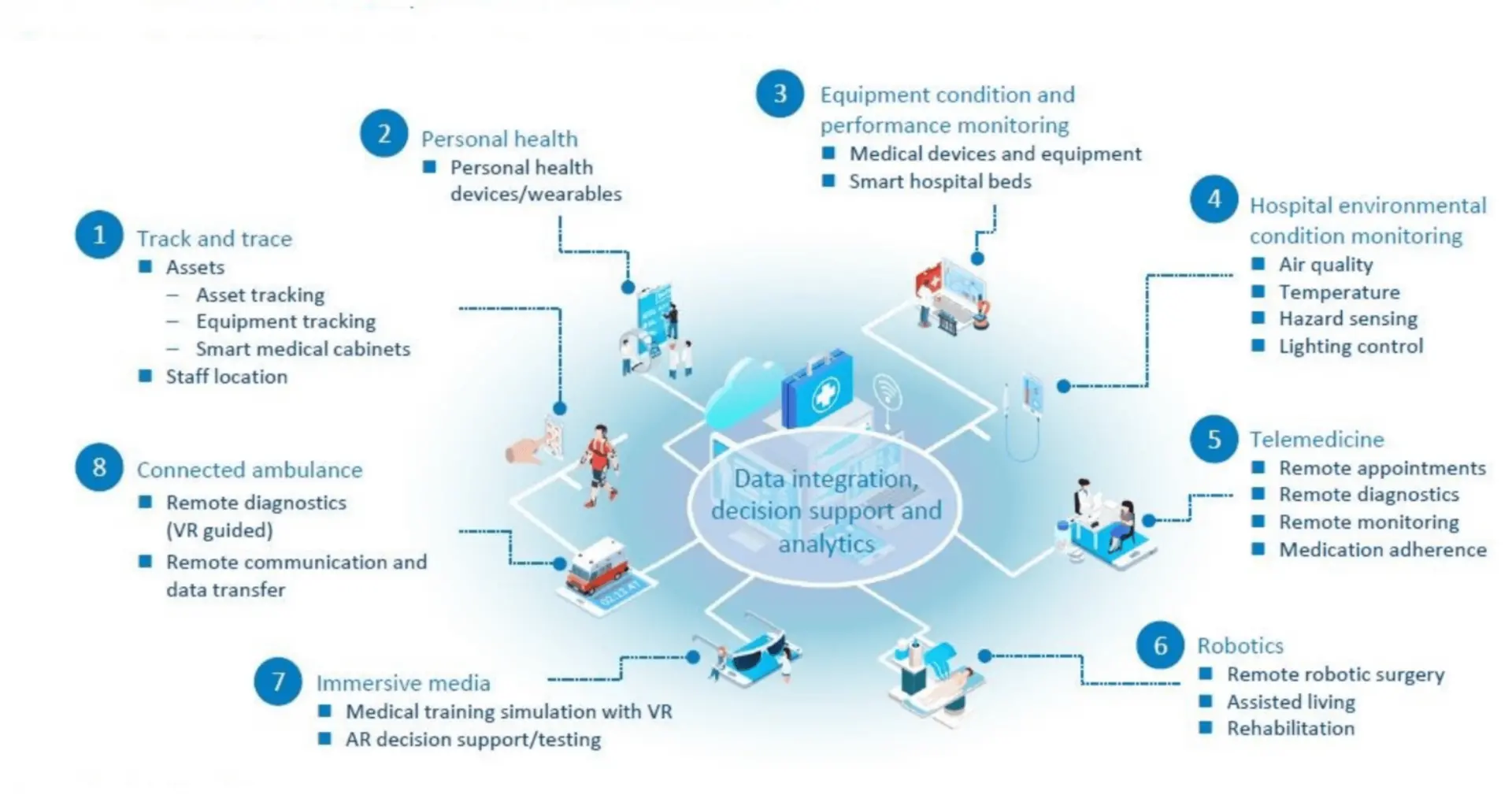 Like every other form of technology, the Internet of Things brings its own share of benefits as well as risks and limitations. Although the risks are far outweighed by the advantages of IoT, leaving the former unattended for long can have severe repercussions for the healthcare industry and all the stakeholders involved. Managing IoT security in healthcare is of paramount importance in the immediate future as failing to address it any longer may prove costly for the healthcare delivery organizations.
Benefits of IoT in the Healthcare Sector
The use of IoT in healthcare is set for rapid growth in the coming years with a CAGR of 17.7%. As healthcare delivery organizations continue to digitize their operations, the amount of data they deal with is bound to increase exponentially. The massive increase in data is mainly due to a growing number of IoT devices that are being incorporated into the healthcare institutions at an almost explosive pace.
IoT devices, mainly being used for monitoring patient data, are gathering and processing data at astounding rates. This includes the private data of patients, such as their hourly physical activity, heart rate, sugar levels, eating habits, and other lifestyle choices. Such information collected continuously using different devices such as wearables, home health monitoring systems, and hospital equipment, pass through different nodes and platforms to enable the functioning of the healthcare delivery organization.
Risks of IoT Security in The Healthcare Sector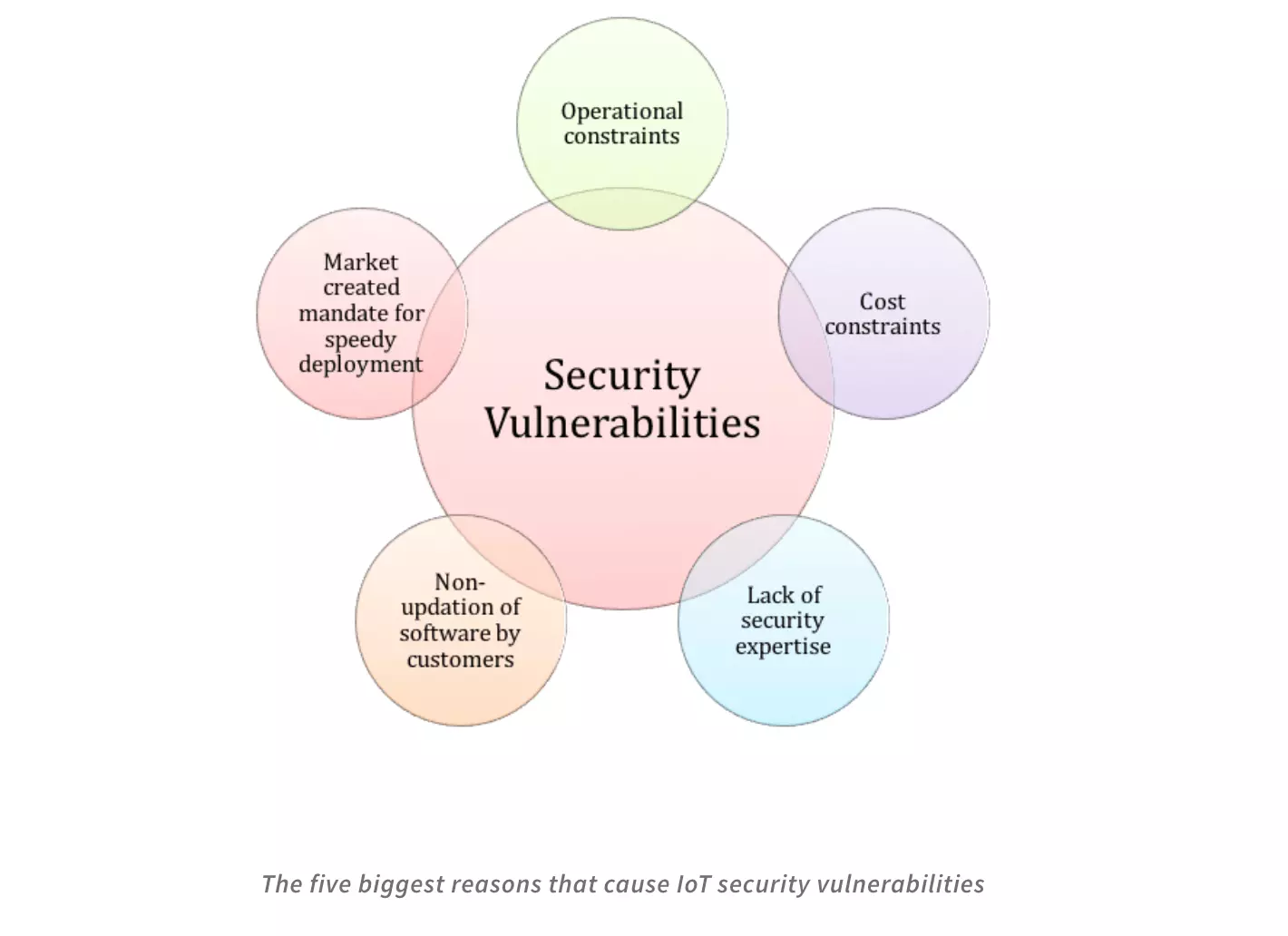 IoT, just like the internet, faces data security issues. Every new device or node that gets added to an IoT network increases the risk of unauthorized access and data loss. With the projected increase in the number of interconnected devices, the risks are only going to get bigger. Real-time health systems (RTHS) that work by collecting data constantly from patients can potentially be hacked into and the data can be stolen or manipulated. Telemedicine, which is set to attract 7 million patients by the end of 2018, is growing in popularity and prevalence and is taking up a major share of the investment made in healthcare, which is making highly private data vulnerable to an illicit access.
It's Time to Act on IoT Security in Healthcare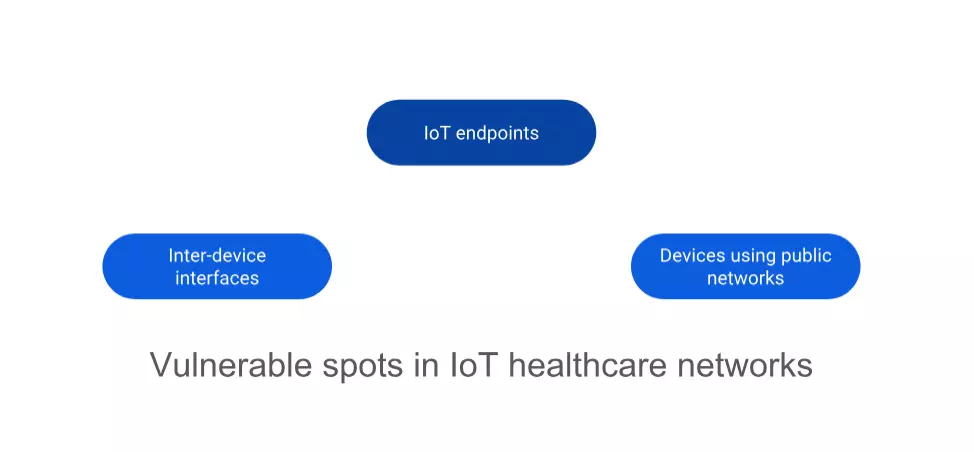 Before the healthcare industry dives deeper into the IoT ecosystem, CIOs and technology leaders should emphasize securing their existing networks. Continuing to add new devices and technologies to make the healthcare delivery more connected without ensuring data security can compound the potential risks in the future. Leaving IoT security in healthcare delivery organizations for after full-scale adoption of the technology can lead to massive gaps in security that cannot be filled without requiring an overhaul of the established IoT network. Striking a balance between the convenience and security offered by IoT is a key challenge that technology leaders will need to address for successful IoT integration.
Taking a proactive approach for IoT security in healthcare delivery organizations will require scaling up security measures at an equal or a faster rate than that of scaling the IoT network.