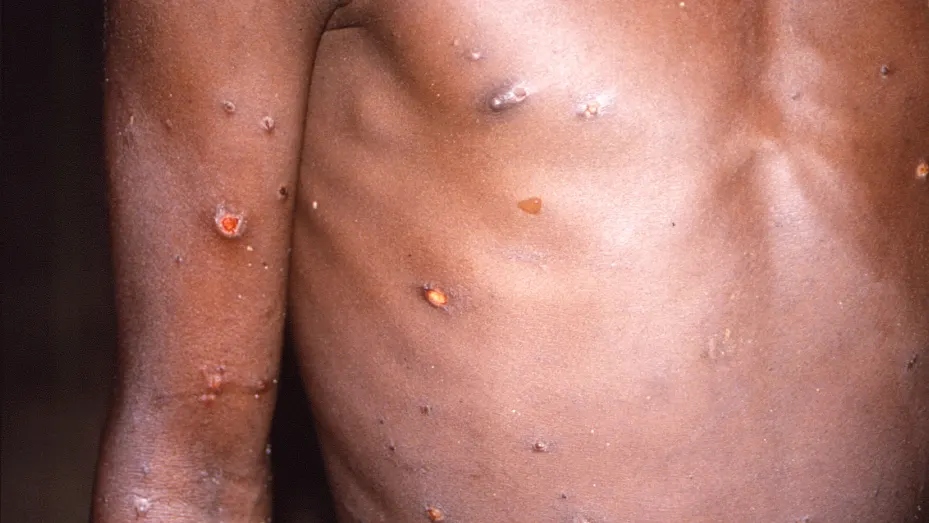 Monkeypox is a rare viral infection that's mainly spread by wild animals in remote parts of central and west Africa.
First found in monkeys, the disease does not tend to spread easily between people but can be transmitted through close physical contact, including sexual intercourse.
The risk of catching monkeypox in the UK is low.
According to official guidelines, anyone at the highest risk of having caught monkeypox should be isolated for 21 days.
What is Monkeypox?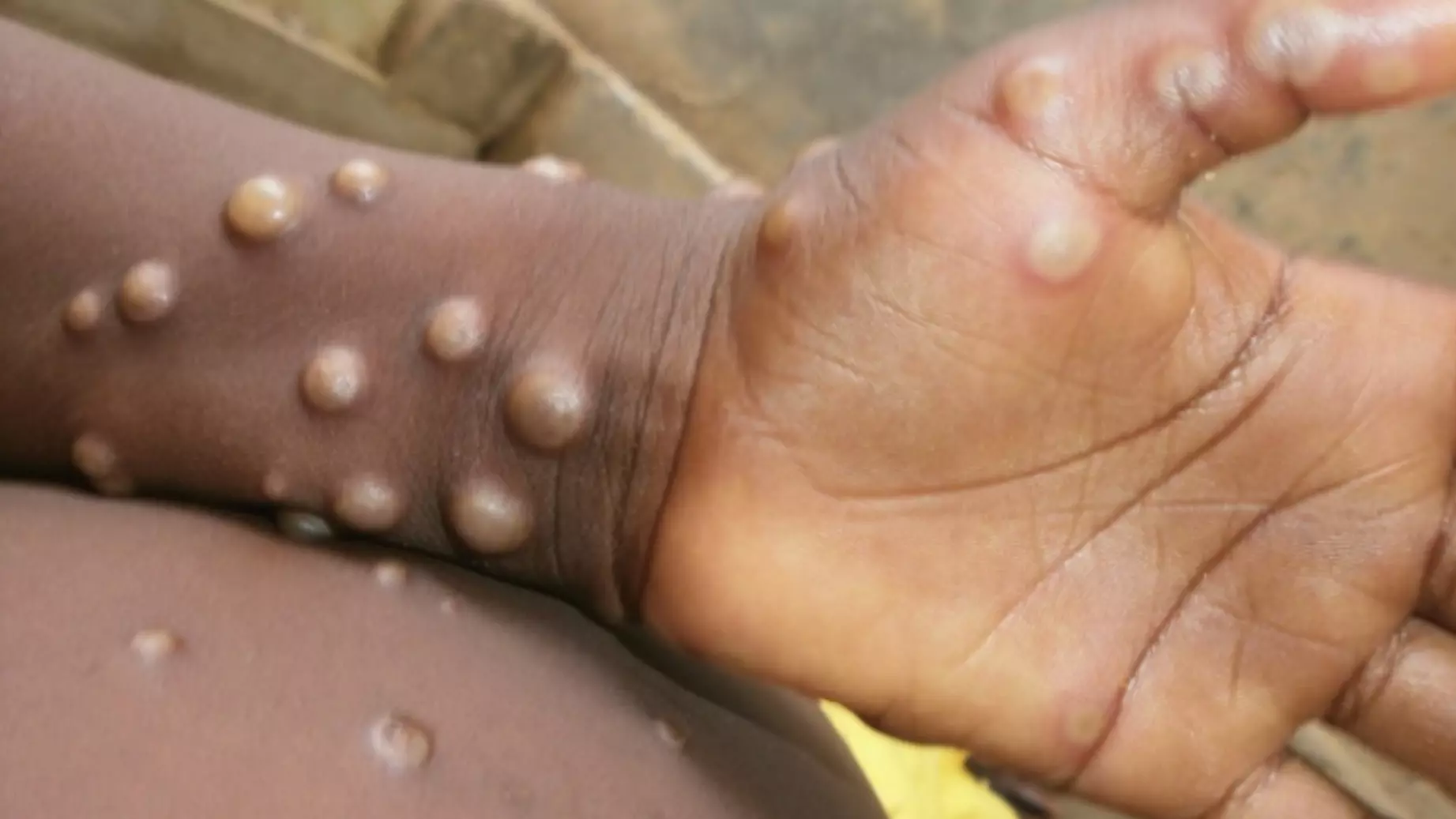 Monkeypox is a rare disease that is caused by infection with monkeypox virus. Monkeypox virus belongs to the Orthopoxvirus genus in the family Poxviridae. The Orthopoxvirus genus also includes variola virus (which causes smallpox), vaccinia virus (used in the smallpox vaccine), and cowpox virus.
It was first discovered in 1958 when two outbreaks of a pox-like disease occurred in colonies of monkeys kept for research, hence the name 'monkeypox.' The first human case of monkeypox was recorded in 1970 in the Democratic Republic of the Congo (DRC) during a period of intensified effort to eliminate smallpox.
Since then, monkeypox has been reported in people in several other central and western African countries: Cameroon, Central African Republic, Cote d'Ivoire, Democratic Republic of the Congo, Gabon, Liberia, Nigeria, Republic of the Congo, and Sierra Leone. The majority of infections are in Democratic Republic of the Congo.
What Are the Symptoms of Monkeypox?
Symptoms, which include a high temperature, aches, and a rash of raised spots that later turn into blisters, are typically mild and for most people clear up within two to four weeks.
Initial symptoms include fever, headaches, swellings, back pain and aching muscles.
Once the fever breaks a rash can develop, often beginning on the face, then spreading to other parts of the body, most commonly the palms of the hands and soles of the feet.
The rash, which can be extremely itchy or painful, changes and goes through different stages before finally forming a scab, which later falls off. The lesions can cause scarring.
The infection usually clears up on its own and lasts between 14 and 21 days.
How Do You Get Monkeypox?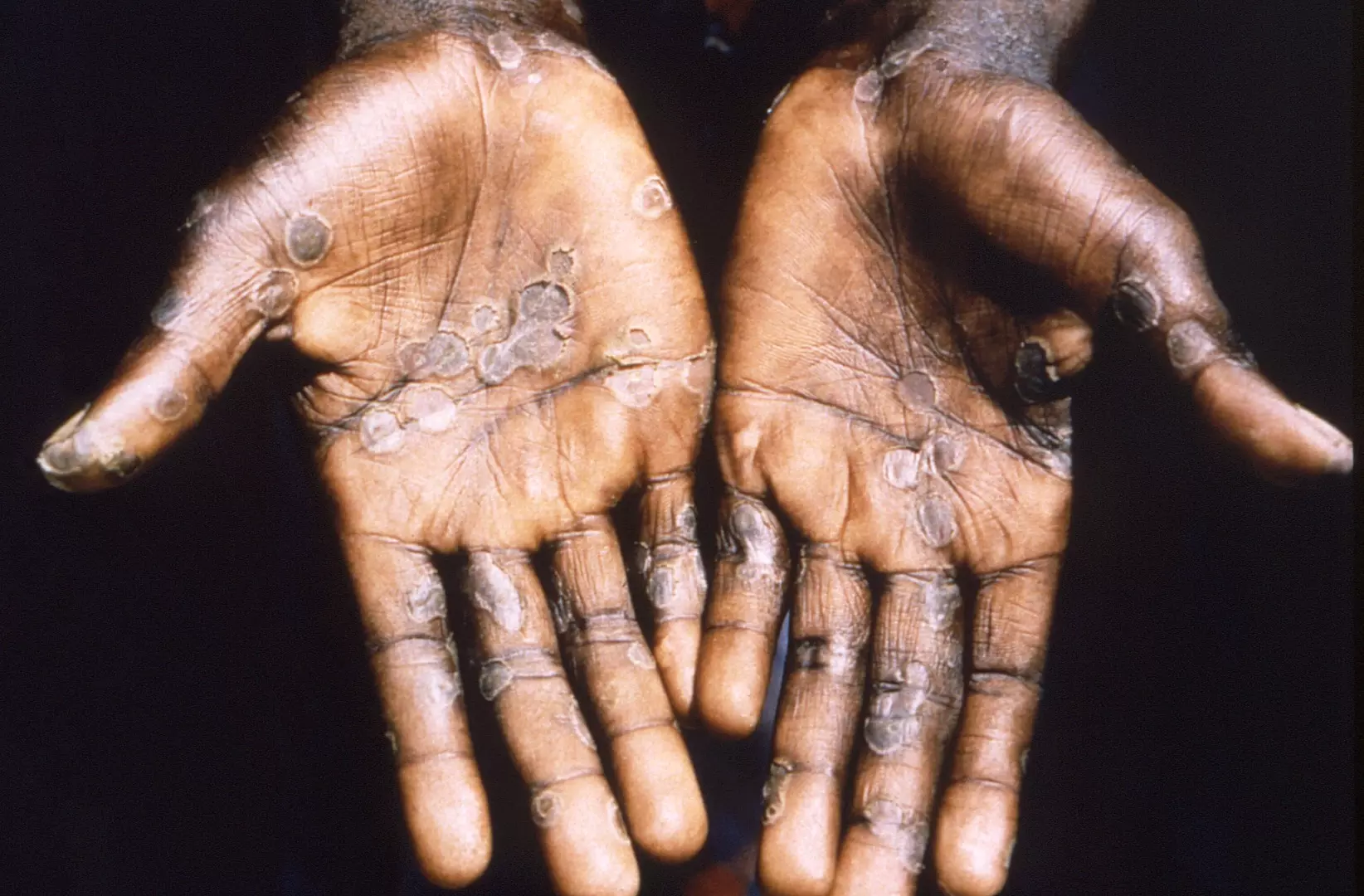 Monkeypox virus is transmitted from one person to another by close contact with lesions, body fluids, respiratory droplets and contaminated materials such as bedding. The incubation period of monkeypox is usually from 6 to 13 days but can range from 5 to 21 days.
Various animal species have been identified as susceptible to the monkeypox virus. Uncertainty remains on the natural history of the monkeypox virus and further studies are needed to identify the exact reservoir(s) and how virus circulation is maintained in nature. Eating inadequately cooked meat and other animal products of infected animals is a possible risk factor.
Monkeypox is usually self-limiting but may be severe in some individuals, such as children, pregnant women or persons with immunosuppression due to other health conditions. Human infections with the West African clade appear to cause less severe disease compared to the Congo Basin clade, with a case fatality rate of 3.6% compared to 10.6% for the Congo Basin clade.
Things To Do to Avoid Getting Monkeypox
Although monkeypox is rare, there are things you can do to reduce your risk of getting it.
Wash your hands with soap and water regularly or use an alcohol-based hand sanitiser.
Only eat meat that has been cooked thoroughly.
Do not go near wild or stray animals, including dead animals.
Avoid sharing bedding or towels with people who are unwell and may have monkeypox.
Stay away from people who are unwell and may have monkeypox.