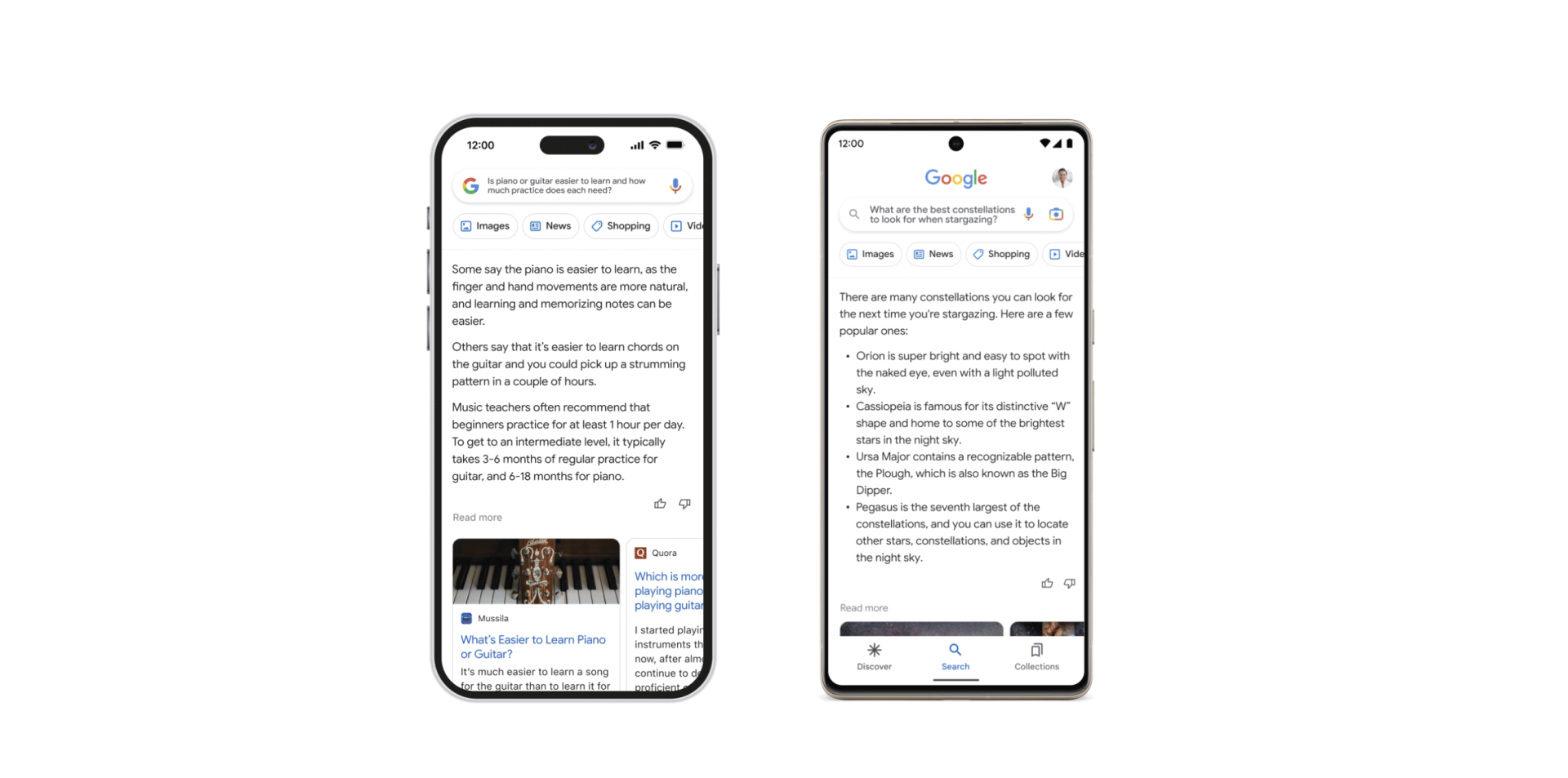 Google has entered the competitive field of generative AI language models with its recently launched chatbot called Bard.
Unlike its viral rival ChatGPT, which has over one million users, Bard is only available to a limited number of users in the US and the UK who are over 18 years old and have registered for access. While ChatGPT's knowledge database only extends as far as 2021, Bard can access current information from the internet and has a "Google it" button for searches. However, Google has warned that Bard may have "limitations," including the possibility of sharing misinformation and displaying bias due to its learning from real-world information.
AI chatbots are programmed to respond to questions and write natural, human-like language. ChatGPT, launched by OpenAI in November 2022, gained over one million users within a week, and Microsoft has invested billions of dollars in it, integrating it into its search engine Bing. Microsoft also plans to bring a version of the technology to its office apps, including Word, Excel, and PowerPoint. Meanwhile, Bard is a descendant of an earlier language model called Lamda, which Google never fully released to the public.
Jack Krawczyk, Google's senior product director, sees Bard as "an experiment" and hopes that people will use it as a "launchpad for creativity." He showed an example of how he had used Bard to plan his child's birthday party, suggesting a theme that incorporated his child's love of bunny rabbits and gymnastics and finding the address of the venue he mentioned. However, Google's Zoubin Ghahramani, vice president of Google Research, cautions that, "like any method, these guardrails will occasionally fail."
Bard has filters to prevent it from sharing harmful, illegal, sexually explicit, or personally identifiable information and is programmed not to respond to offensive prompts. Google has also set "AI principles" for Bard to avoid creating or reinforcing bias. While the tech industry has expressed excitement about the potential of chatbots, there are also concerns about their ability to be manipulated into doing disturbing things and replacing different types of jobs.
Google's deliberate and cautious approach to the launch of Bard suggests the firm is aware of these concerns. Bard is programmed not to express opinions or take on a persona, although it can mimic the writing styles of others. Google says it will monitor Bard closely to ensure it adheres to its AI principles. Meanwhile, the chatbot has already helped Google write its own announcement, which the firm's co-authors describe as occasionally making them laugh.
As tech giants compete for dominance in the field of generative AI, Google's launch of Bard suggests that the company aims to stay ahead of the curve. The potential for chatbots to replace internet search altogether has also been raised, and Google, a company that relies heavily on its search engine for revenue, cannot afford to be left behind. However, the responsible use of AI and the avoidance of bias remain a key concern for companies like Google.