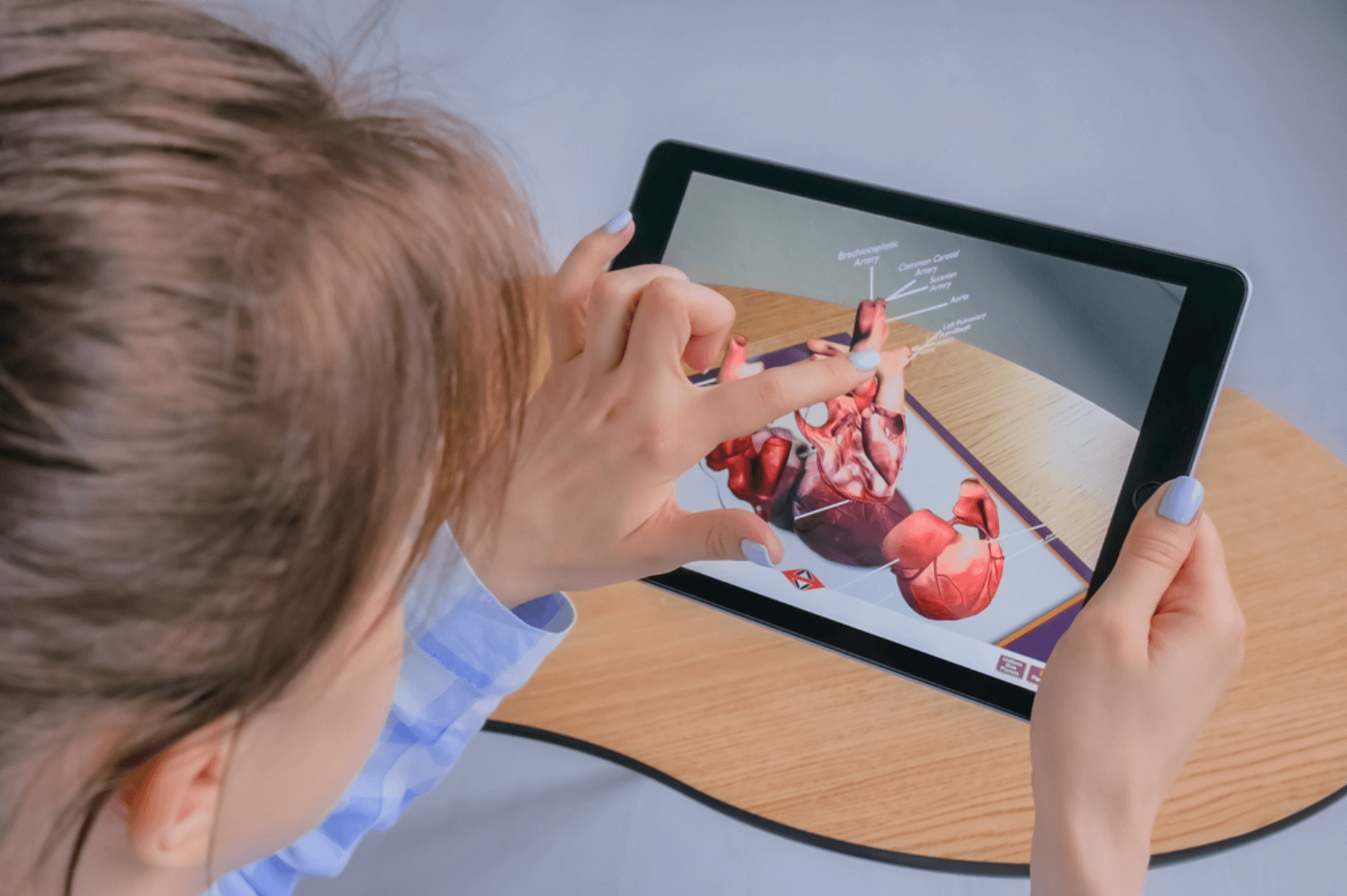 Augmented reality (AR) can assist visually impaired individuals with object recognition, color projection and auditory feedback capabilities.
The use of AR in healthcare has already brought significant positive changes in the field. It has helped improve the diagnosis, treatment, and prevention of diseases. This has led to improving the lives of individuals across the globe.
The use cases of AR in healthcare are increasing by the day. One interesting and emerging application of AR in healthcare is AR glasses for the visually impaired. These glasses are designed to assist the visually impaired by providing new eyesight to such individuals. Here's a look at how.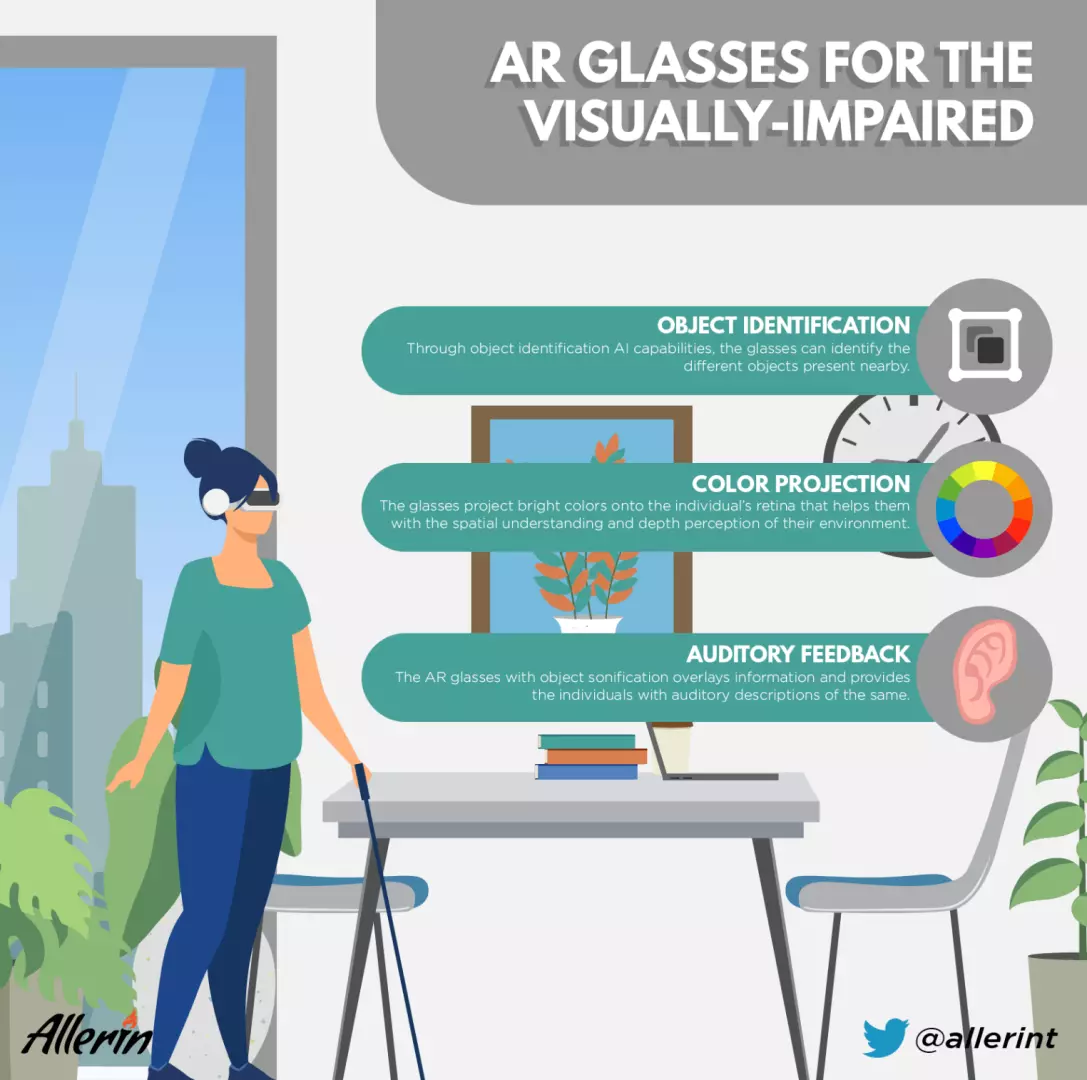 Color Projection
AR glasses can enhance the vision of individuals who have retinitis pigmentosa or other conditions where they have limited vision. The glasses project bright colors onto the individual's retina. The colors correspond to any obstacles that may be on the individual's path, helping them with the spatial understanding and depth perception of their environment.

Color projection proves highly beneficial in assisting the individual and enhancing the degree of freedom during mobility. There are major technological hurdles with this approach, though, including high costs. However, it could soon become practical and affordable for everyday use.
Object Sonification
This feature takes assisting the visually impaired to the next level. It can prove useful not only to people with limited vision but to people who have completely lost their sight.
The AR glasses with object sonification capabilities first create a 3D mesh of the space. It overlays auditory information over the physical space.

Thanks to object recognition AI capabilities, the glasses can identify the different objects present nearby. It then provides the individuals with auditory descriptions of the same. This eliminates the dependence on a walking cane or guide dogs. Thus, visually impaired people can maneuver with greater freedom and confidence.

For example, the use of AR in healthcare for visual-assistance glasses can provide audio descriptions of obstacles, such as a tree or a pole when the individual looks towards them. Thus, they can easily avoid bumping into the object. This can prove to be a lifesaver in certain situations.

Similarly, the technology can help the visually impaired carry out tasks on their own, such as fetching a water bottle from the fridge, going up or down a flight of stairs, or opening or closing doors independently.
Conclusion
The use of AR in healthcare for assistive glasses for the visually impaired will change millions of lives. It will provide for more independence, better life experience and reduce their dependence on sticks and animals. They can truly live their lives with their head held high with AR glasses.

However, the technology is still in its nascent stages, with a high cost of production and technological limitations attached. We hope to see the technology become mainstream as soon as possible to help people with eyesight issues live an enriched life.