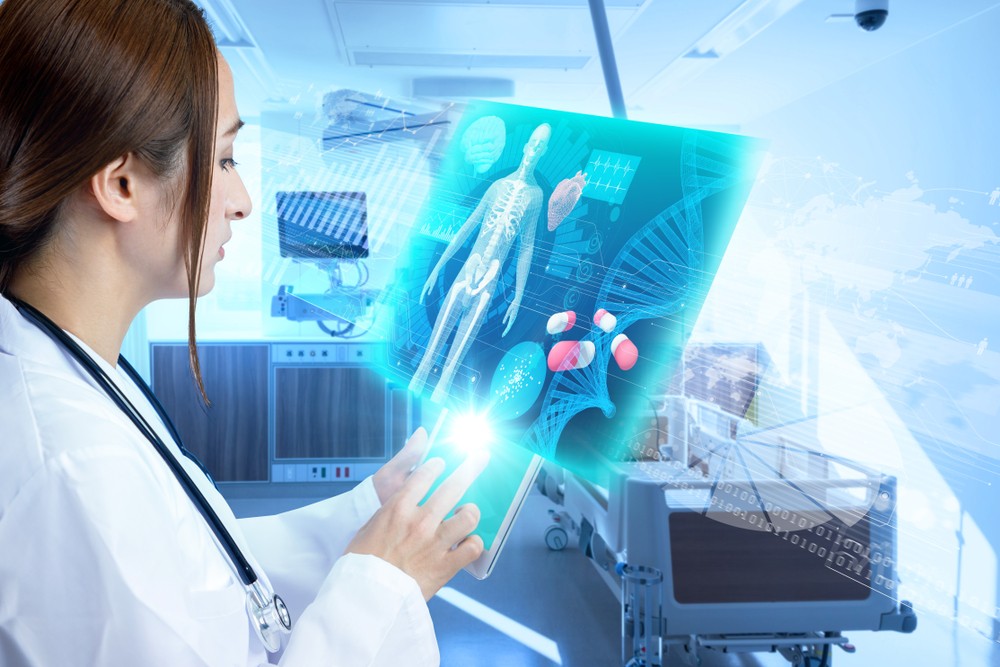 For many years now, the presence of technologies such as IoT in healthcare and other fields has grown rapidly.
Biochemistry, a subfield of biology and chemistry, also allows experts to involve IoT tools in major operations. The impact of IoT in biochemistry is already huge today and promises to be even more immense in the future.
As its name suggests, biochemistry brings together specific elements from biology and chemistry. Pharmaceutical companies, organic energy producers, and a few others are primarily involved in biochemistry. Like most fields, biochemistry also has areas where the presence of the latest digital technologies will make research and development better. In recent years, IoT has gotten actively involved in healthcare, manufacturing, transportation and several other fields. The connectivity-driven technology is constantly evolving for the better. As IoT keeps advancing, various stakeholders in the field of biochemistry can greatly benefit from including it in biochemical research and applications. As you will see below, some IoT applications are already revolutionizing biochemistry in more ways than one. Here are some existing and future IoT-based applications that are hugely important for the field of biochemistry:
Wearable Sensors
As we know, modern sport is heavily digitized and reliant on technology for various purposes. Additionally, the level of competition keeps increasing manifold every year in every type of sport. So, professional athletes, coaches, physios and other health experts employ the best tools and applications to achieve a competitive edge over their rivals. Professional sportspeople need to always be at peak health in competitions and during training. IoT-powered tools can be of great use to meet that requirement. Wearable sensors are an increasingly common presence in elite sport today. Such IoT-powered devices, in any shape or form, allow athletes and their staff to monitor their training and recovery. Most modern wearable technologies constantly run scans on an athlete's body to look for muscle wear. Based on the readings and suggestions received from such tools, athletes can adjust their training workload to recover effectively after every session. Quicker and more efficient muscle recovery in training bodes well for athletes when they are in the middle of grueling sporting competitions in real-time.
Wearable IoT devices can non-invasively test a sportsperson's sweat and saliva to understand their hydration levels and necessary measures to prevent cramps and injuries. Today's wearable electronics are highly flexible and stretchable, while also being extremely accurate with their biochemical analytics and bodily parameter detection and data processing.
Such sensors share components with other technological platforms that are used to produce advanced devices such as microelectromechanical (MEMS) pulse sensing tools, biochemical impulse sensing tools, electrocardiogram (ECG) and electromyogram (EMG) systems. As stated earlier, such sensors are light, portable, flexible, inexpensive and uncomplicated to use while providing greater depth in data capturing and processing as compared to large and expensive analytic instruments. The involvement of IoT in healthcare has increased in recent times due to such reasons.
While an athlete is focused during an on-field performance, the wearable tools take their physical readings to form biochemical analysis of the individual. Experts monitoring the readings of such tools on the sidelines need to take precautions if the readings imply that the athlete may have serious tissue injuries if hydration is not maintained, or if they exert themselves too much without precaution. As we know, dehydration is dangerous for high-performance sportspersons' bodies. On the other end of the hydration spectrum, drinking more water than necessary will lead to hyponatremia (less-than-desirable serum sodium concentration in the blood) and sluggishness.
The elite sport involves high-level biochemical research and analytics, and IoT-powered wearable sensors can optimize athlete performance and physical care to keep their careers alive for longer.
Disposable Bio-batteries
Specialized bio-batteries involve what is known as the 'internet-of-disposable-things' or 'disposable IoT' to run efficiently. Researchers from Binghamton University have conceptualized and developed a small bacteria-powered, paper bio-battery to replace the conventional ones in a few years' time. Such IoT-powered biochemical devices can take the evolution of wireless sensors and other data capturing tools forward by making them cheaper and more energy-efficient. Such bio-batteries are small, extremely portable and allow individuals to use them at low prices before discarding them.
Bio-batteries generally have low power density and energy-intensive fluidic feeding operations. The disposable, power-saving, solid-state, microbial fuel cell platform-based, IoT-powered bio-batteries can perform competently in devices that can use them. The researchers who developed such a bio-battery intended to combine disposable, paper-based batteries for one-time use and powerful microbial fuel for long-term use cases. While environmentalists generally complain about the use of IoT causing damage to the environment, such batteries, with their organic build and disposable nature, can answer environmentalists' questions without issues. Disposable IoT enables bio-batteries to reduce the environmentally hazardous aspects associated with traditional batteries, and even some of the traditional bio-batteries, in certain cases.
As we know, electric power and organic sources of energy will play a big role in fighting against atmospheric ozone depletion and climate change. The involvement of IoT in such tools and technologies only makes them more connected with wider digital ecosystems.
Smart Pills
Smart pills and other edible electronics are the future of IoT in healthcare and other fields. Such pills allow healthcare experts to perform accurate diagnostics and therapy, while the patients who ingest such pills are not endangered by them.
Smart pills are minute-sized IoT devices that are molded like medical capsules. Once ingested, such pills perform conventional IoT tasks such as vital data detection and capture, imaging and, most importantly, the dispersion of drugs inside a patient's body. Smart pills include biosensors that are configured to attain as much information as possible for medical research. Additionally, such pills also contain nano-sized computer vision cameras to capture images or provide live-streaming video content of the insides of a person's gastrointestinal tract and other areas. Generally, obtaining information from such areas may necessitate surgery. With smart pills, healthcare experts can avoid having to cut someone open to obtain vital information about their digestive or excretory systems.
Most importantly, these tools do not cause wounds or other types of injuries to those who ingest them. Apart from that, smart tablets also are designed to not get stuck inside a patient's body and are easily removable from the excretory outlets. The added level of safety makes smart pills more valuable in biochemical research than wearable IoT-based devices. Smart pills eliminate the need to conduct expensive and risk-filled surgeries such as colonoscopy, endoscopy, and other invasive procedures. Some of the key uses of these IoT-based applications are:
a) Accurate Imaging for Disease Diagnosis
Diseases like colorectal cancer have always been a tough challenge for healthcare experts. Having tiny cameras that allow such experts to view a person's body from within without having to perform surgeries—which involves other risky processes such as administering anesthesia—can be a gift for healthcare. Fortunately, the involvement of IoT in healthcare and biochemistry has enabled such actions to be sped up. Smart pills are revolutionary from a diagnostics point of view. These pills are made by pharmaceutical companies using IoT tech and a mix of the necessary drugs and chemicals. As stated earlier, smart pills are a handy replacement for practices such as endoscopy that involve a probing tube to be inserted into a subject's esophagus for detecting gastrointestinal tract-related illnesses and other health conditions. Smart pills utilize a technology called wireless capsule endoscopy (WCE) systems. They can be easily ingested and maneuvered for internal imaging. Unlike endoscopy and other actions, patients are not required to take preparatory measures before the procedure. More importantly, smart pills monitor the chemical composition of fluids and gases in the intestines, stomach, and digestive tract to provide the healthcare workers an accurate and multidimensional picture of the patient's body. As we know, a large number of diseases are caused due to issues related to the digestive system. By providing accurate medical diagnoses of the system, smart pills can detect serious diseases in people well in advance. Using such diagnostic information, doctors can attain a much-needed head start in medical procedures for the patients.
b) Drug Delivery
The chemical aspect—or the medication-related aspect—of smart pills is just as important as its ability to diagnose diseases or reading the vital signs. Smart pills are generally fitted with tiny environment sensors that provide feedback to the healthcare experts who monitor the trajectory of such pills once they are inside the body. These sensors are useful because they allow the smart pills to perform targeted drug delivery inside the patient's body just at the right time—depending on the pH, water levels and other factors. As a result, smart pills avoid providing an accidental overdose of drugs within the patient's body. The intersection of biology and chemistry is a field brimming with possibilities for pharmaceutical companies, healthcare centers, energy producers and many other types of industries. The presence of IoT in healthcare, energy, pharmaceuticals will allow the quality of research and development in biochemistry to rise over time.