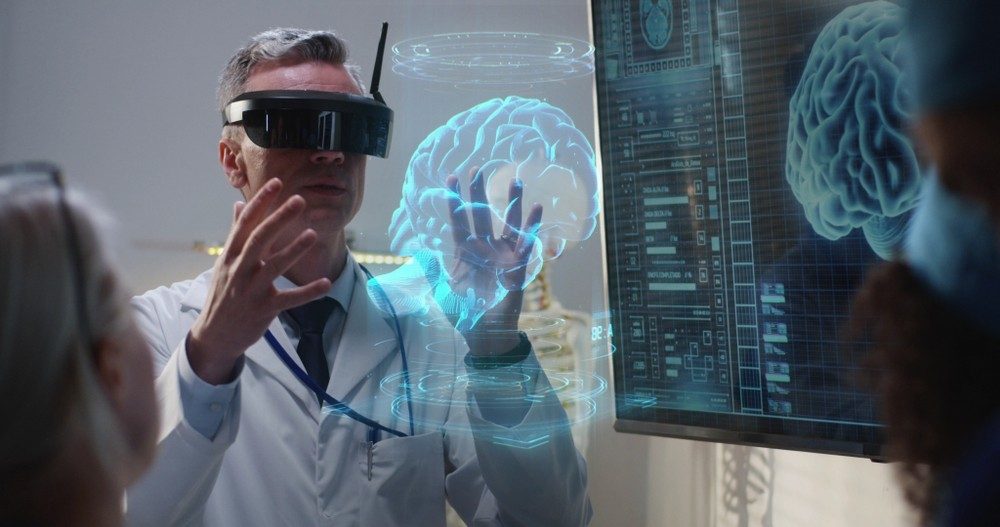 Virtual reality (VR) can drastically improve psychological treatment.
Involving tools that use virtual reality in healthcare enables psychologists to treat their patients in new and groundbreaking ways, with the technology acting as a much-needed helping hand.
A recent survey found that healthcare has been slow to embrace digitization—only 7% of healthcare and pharmaceutical companies have gone digital, compared to 15% of companies in other sectors. It is safe to say that a majority of hospitals and healthcare experts are inadvertently blocking potential improvements in the field by not employing digital and intelligent technological tools for their critical functions. Healthcare can be improved greatly with the involvement of AI, IoT and virtual reality (VR). The involvement of VR in healthcare especially promises to significantly take psychological evaluation and treatment forward.
Addressing Phobias, PTSD issues in Patients
Psychology is as much an abstract concept as it is a medical one. Several psychological treatments simply require a patient to revisit certain traumatic episodes in their life to help them deal with their deepest fears and nagging existential insecurities. VR is instrumental in recreating situations based on the type of input provided. Known as VR therapy, the technology is used to create simulations of real-world scenarios to trick patients into believing that they are right in the middle of surroundings or situations that they are traumatized by.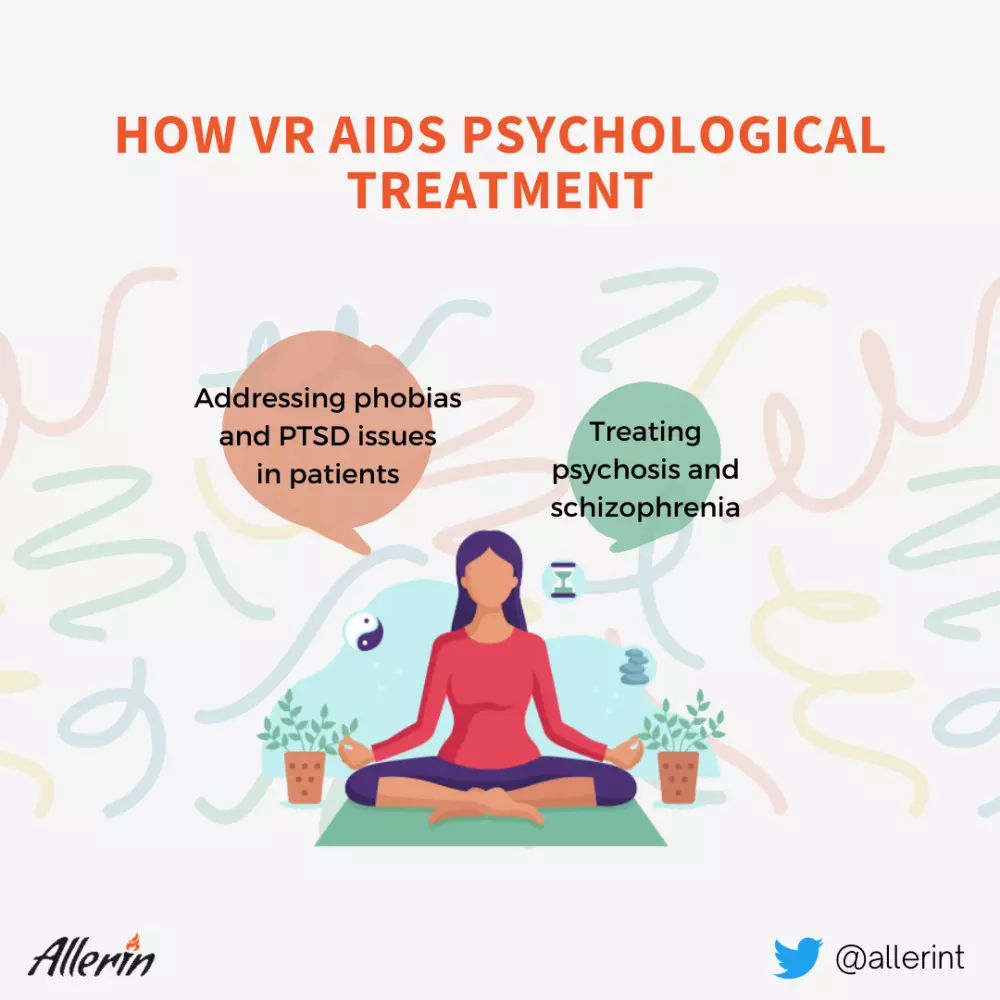 One of the best examples of the use of VR in healthcare for addressing phobias and PTSD in individuals is an application used in the past by the US Naval Medical Center in San Diego, California. The tool was developed to treat war-related PTSD in soldiers who'd been traumatized by bloody battles. The developers used VR headsets to create immersive simulations of such combat. 3D imagery, realistic sounds, vibrations and smells allowed the VR experience to be as lifelike for the soldiers as possible. It is a known truth that confronting one's fears repeatedly results, quite ironically, in people individuals becoming lesser and lesser fearful of them. Psychologists can use VR to treat their patients using this philosophy perfectly.
Treating Psychosis and Schizophrenia
Both Schizophrenia and psychosis cause patients to hallucinate and have occasional "voices in the head." Using a similar strategy like the one stated above, VR enables psychologists to create tests to evaluate the social skills, motor responses and cognitive abilities of patients via VR-driven Cognitive Behavioral Therapy (CBT). These and other similar factors are key to diagnosing psychosis or schizophrenic behavior in individuals. These are just two of many applications of VR in healthcare today. VR's range of capabilities continues to enable psychologists to keep coming up with inventive solutions to treat their patients more effectively.