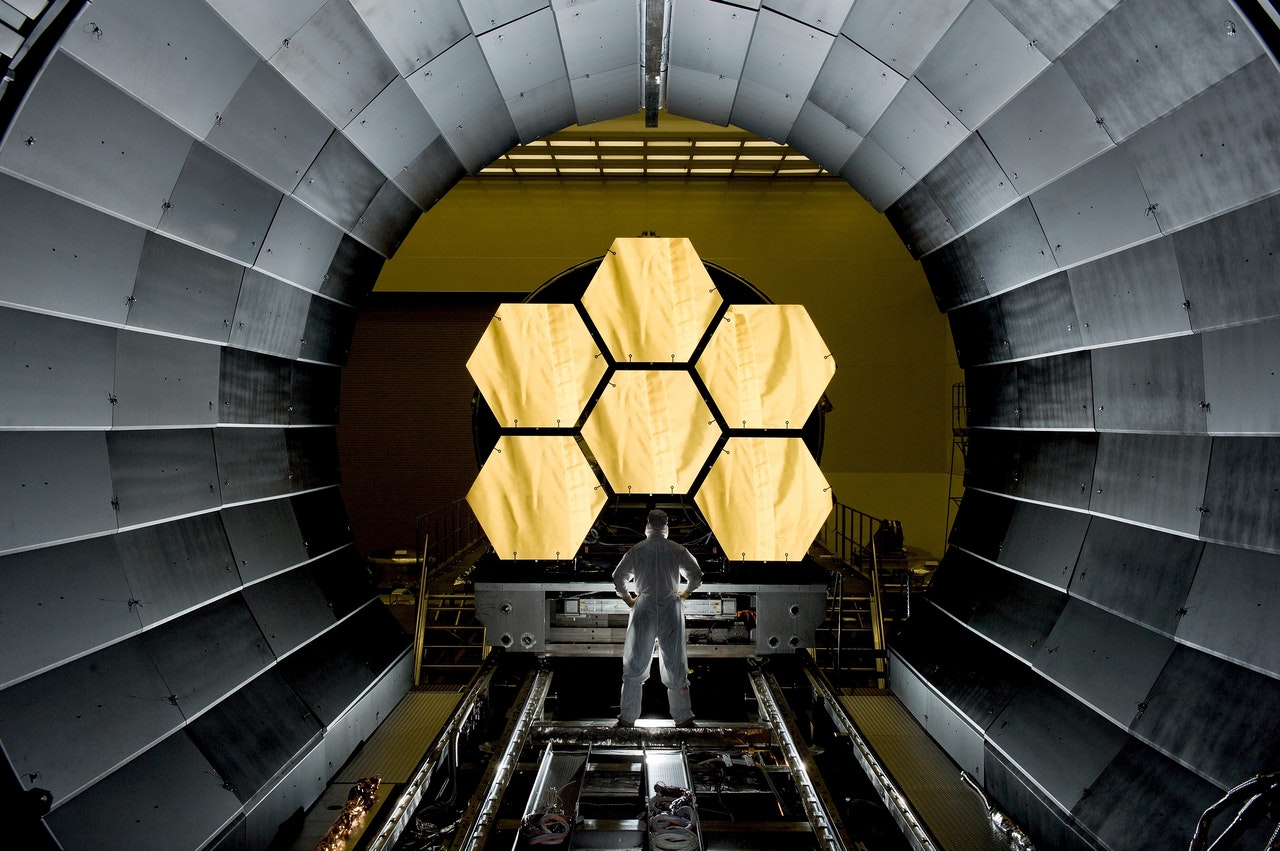 Since the Hubble Space Telescope launched in 1990, it has provided space fans and astronomers with decades of astonishing space photos, from nebulas and galaxies to distant planets.
Putting the telescope outside of the atmosphere provided astronomers with the tools to spot distant targets without worrying about their imagery being obstructed by the atmosphere.
Hubble may have helped the human race dream a little bigger, but after more than 30 years in space, it is beginning to reach the end of its life. In 2021, it suffered a computer anomaly that nearly took it offline permanently. Teams on the ground were able to breathe a bit more life into the space telescope, but it is only a matter of time before age and the harsh conditions in orbit will cause the Hubble Space Telescope to close its eyes forever.
Before that happens, engineers have been working on Hubble's replacement — The James Webb Space Telescope (JWST) — since the late 1990s, and now it's finally ready. What are astronomers hoping to learn from JWST and when can space fans expect to see it heading into orbit?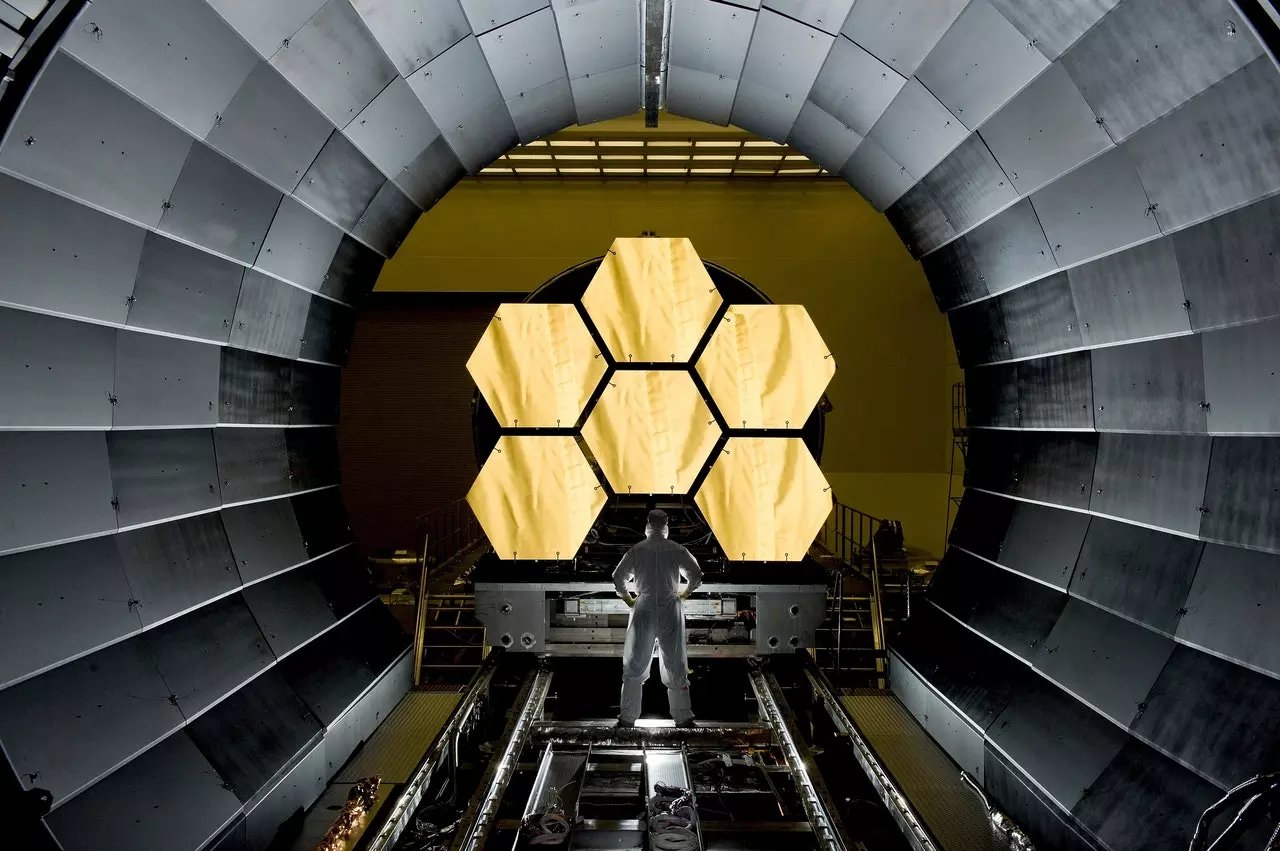 A Long Development Process
The James Webb Space Telescope has been in development since 1996, with the inception of the Next Generation Space Telescope (NGST) project. At that point, Hubble had only been in orbit for six years, nearly halfway through its expected lifespan of 15 years. JWST has faced numerous hurdles over the years. It got its name in 2002 and its first production contract — $824 million — in 2003. In 2011, the project was nearly cancelled, surviving the targeted cancellation attempts by the skin of its solar sails.
Engineers completed construction on the space telescope in 2016, enabling the testing phase. Launches were planned and postponed as testing discovered new issues that needed to be addressed before the telescope was ready for launch. In 2018, they delayed the launch, first to May 2020 and then again to March 2021. When the COVID-19 pandemic caused the world to grind to a halt, the planned launch was delayed again, first to November — because of issues with the Ariane 5 launch vehicle — and then again to December 18th, 2021, which is now the targeted launch date.
Now, the space telescope has a long trip ahead of it to reach the Guiana Space Center in French Guiana in time for its December launch date.
An Expensive Project
With a development timeline that has spread across three different decades, it's expected that the James Webb Space Telescope would have a hefty price tag attached. Over the last 24 years, the development of the JWST has cost NASA more than $9.7 billion. Adjusted for inflation, in 2020 dollars, this project has cost more than $10.8 billion. That might not seem like much when it gets broken down over the course of decades, but considering the project was only supposed to cost a total of $1.6 billion, that is a significant increase.
Of the total, $8.8 billion went into the development of the space telescope, with just over $860 million earmarked to support the spacecraft during its first five years. That might sound like a massive bill — and it is — but that's only NASA's contribution. The European Space Agency (ESA) is contributing more than €700 million in the form of the Ariane 5 launch vehicle as well as some sensors and scientific instruments. The Canadian Space Agency is contributing scientific instrumentation with a CA$200 million price tag attached as well.
New Tools, New Toys
The James Webb Space Telescope is going to be more than just a space camera when it finally reaches orbit. It's set to be one of the biggest uncrewed space laboratories in history, with the ability to take images on both the visible and infrared spectrums, like the Spitzer Space Telescope before it.
The primary challenge lies in creating an infrared telescope that needs to be kept cold and shielded from unwanted infrared light, such as the light emitted by the sun, which could obscure infrared data coming from farther away. Webb is equipped with sunshades the size of tennis courts, and a massive segmented mirror that stretches more than 21 feet wide.
JWTS is equipped with four different instruments that will allow it to make sense of all that infrared data:
Near-Infrared Camera (NIRCam)
Near-Infrared Spectrograph (NIRSpec)
Mid-Infrared Instrument (MIRI)
Near-Infrared Image and Slitless Spectrograph (NIRISS)
These instruments will allow astronomers to make use of the massive amounts of infrared data that the James Webb Space Telescope is hoping to collect. This will be the largest telescope that the human race has ever launched, and its launch date is looming swiftly.
A Looming Launch Date
Barring any major issues with the telescope or the Ariane 5 launch system, the JWST launch date is scheduled for December 18th from the Guiana Space Center in French Guiana. It's been a long time coming for those at NASA who have been working on this massive station for decades.