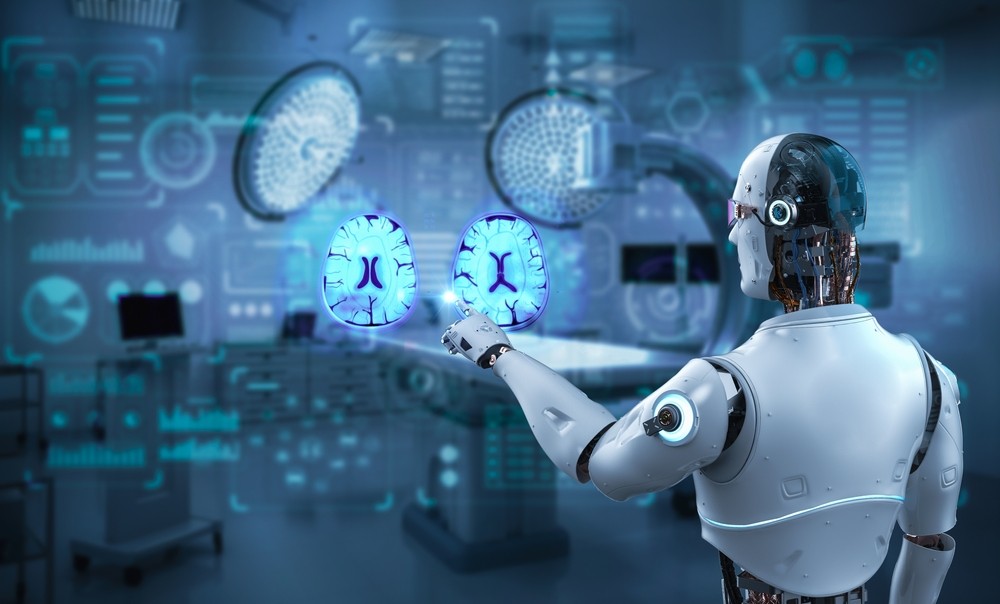 The involvement of AI in computed tomography can improve the quality of data collection.
It can also reduce the amount of radiation required to be passed through patients' bodies.
The increasing number of applications of AI in healthcare is well documented—from both positive and negative perspectives. Machine learning, deep learning and AI are generally incorporated to overcome certain weaknesses in healthcare operations or improve the quality of care for certain health conditions. One such aspect is the computerized tomography (CT) scan procedure. While there is nothing fundamentally wrong with CT scans, there are a few areas that have room for improvement. For instance, as you know, CT scans use radiation to get visual information about the internal condition. Long-term exposure to such radiation can cause cancer and similar health conditions in patients. Additionally, there is always scope for improvement in the clarity of imaging in CT scans.
The use of AI in computed tomography can resolve such shortcomings and optimize CT scans.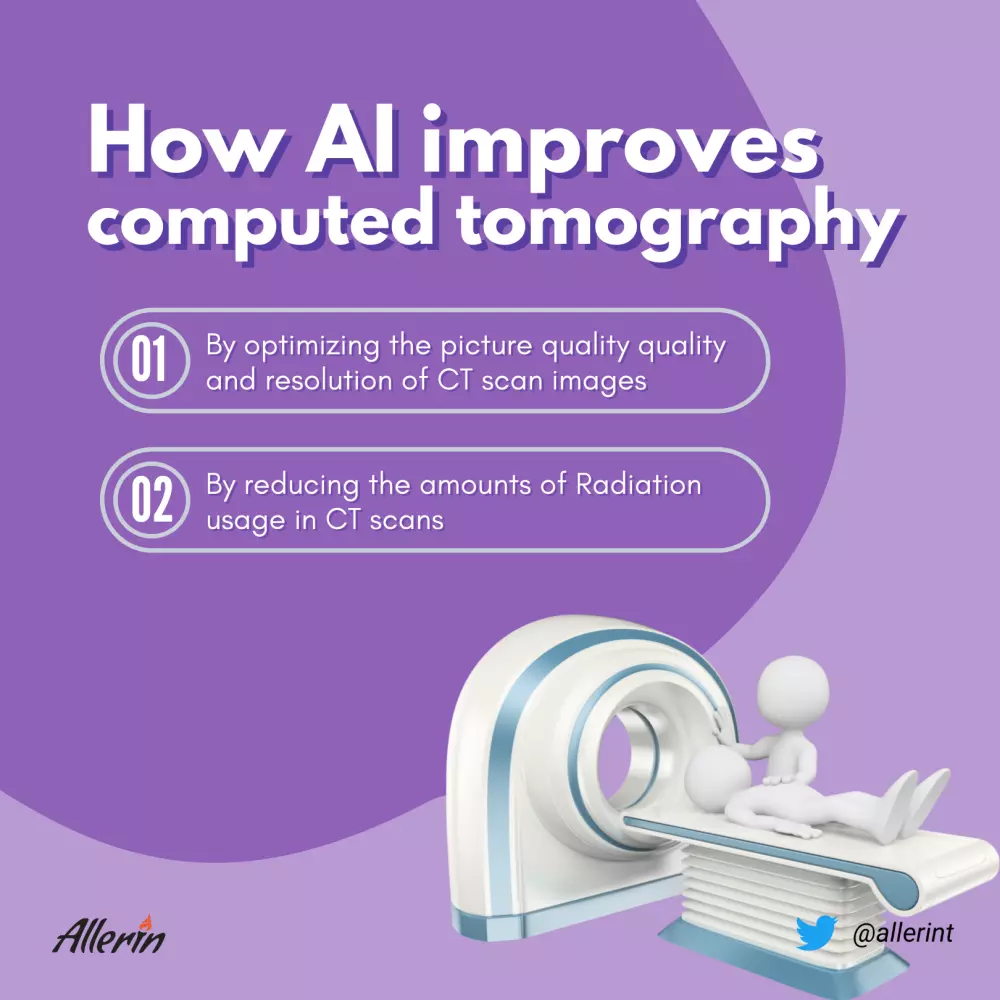 Higher Quality in CT Scan Imaging with Deep Learning
Doctors understand the long-term risks CT scan radiation exposure can have on patients, especially the ones who are more vulnerable—children and older people. Therefore, they tend to use lesser amounts of radiation. Now, as you probably know, CT scan images are created by overlapping multiple stacked 2D images of a patient's internals. Simply put, higher quality imaging requires greater amounts of radiation usage. However, this is not possible as public healthcare bodies usually set limiters on how much radiation can be used on patients. Convoluted Neural Networks and deep learning can be used to create a dataset of images by dividing CT scan images into several local regions. The dataset can be created by pairing regions that require different radiation doses. Including AI in computed tomography creates high-resolution CT scan images that can provide greater informational depth to doctors.
Lesser Radiation Usage with Predictive Analysis
AI can allow healthcare experts to conduct CT scans with minimal radiation dosage. The predictive analysis makes it possible for machine learning algorithms to accurately estimate certain elements of an under-development CT scan image. This means that patients will need to be exposed for a certain minimal amount of time.
Moving forward, there will be several ways in which involving AI in computed tomography will significantly improve CT scan-driven disease detection and accurate diagnoses and treatment.