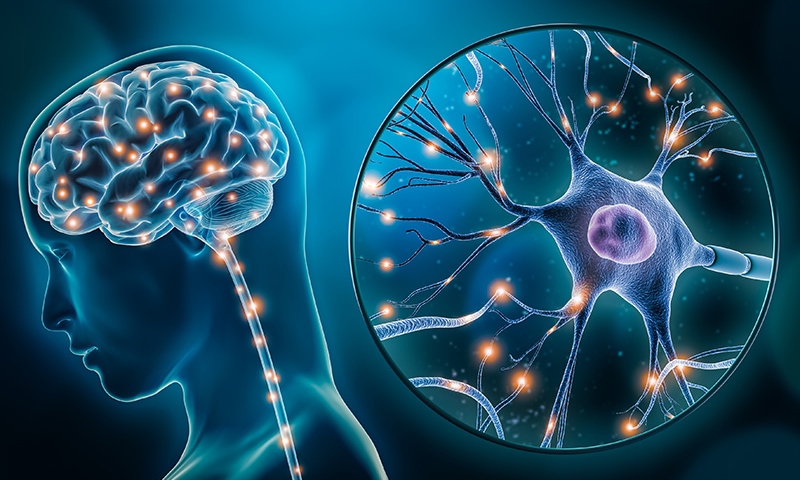 Suicidal thoughts are not an isolated category of thoughts or some special case, they emerge and relay in the same way as every other thought.
There are common tips about how to find out if someone is having suicidal ideation or on how to help, but the problem is not just the thoughts of suicide, it is the carrier, thought.
Suicidal thoughts are sometimes classified with thought disorder in parallel to some mental illnesses. However, the definition of thought order to get what is normal for thoughts has never been clear, or the rules about the pathways of thoughts to indicate what thought order is.
Thoughts in the brain, theoretically, are bearers of property. It is what they bear that becomes what is thought about, known, felt, reacted to, experienced and so forth. The key question is how do thoughts work, and why do some bear the suicide property?
There are often thoughts on several things [properties], at different times. Some become repetitive [property], some follow others [sequence], some acquire other properties for action, or reaction.
It is possible to think about closing the swerving door of the kitchen during a storm, but to not have the energy to, or to stay sheltered, to avoid risks. It is also possible to forget about the risks, and to go close to it, only to remember on the way to doing so. It is possible to think about it, not have the energy, but to remember that if the door continues slamming back and forth, it could further frighten the pet, then to get up and close it.
Each stage of this thought process and the eventual decision are properties in the brain: [to close the door or not – a property, the energy – a property, to stay sheltered – a property, remember – a property, forget – null property, empathy – a property].
All thought processes are principally property acquisition in the brain, where everything acquired becomes what is used or done, and whatever is not acquired in that moment is not.
Conceptually, all memory, feeling and reaction in the brain are properties. Thoughts or their form are quantities that relay across property locations to acquire them, to different degrees. There are weird thoughts, sometimes, on the mind of some people, on all sorts of things. Some are shared in some closed circles, others are not due to knowing [a property] what the consequences [properties] might be.
How do quantities emerge in the brain? What are the locations of properties and how is determination made for which one gets acquired over the other? What properties are prefaces for suicidal thoughts, and what other properties make those thoughts perilous? What should be known about how thoughts work, to display for people at risk, loved ones and caregivers against suicide?
Theoretical Neurobiology
It is established in neuroscience that all sensory inputs land at hubs in the brain, with two major ones for most senses, the thalamus and the olfactory bulb for smell. It is at these hubs that they are processed or integrated before relay to the cerebral cortex for interpretation.
Theoretically, sensory integration or processing at those hubs, from differentiated units, is into a uniform quantity or identity, which is thought or a form of thought. This identity or quantity becomes the version of senses to the brain.
This means that thoughts are simply quantities. All senses are in the form of thought to the brain. Anything external exists as a form of thought to the brain.
Interpretation in the cerebral cortex is theorized to be into knowing, feeling and reaction. Knowing is memory, dominating and leading this set of properties. The brain is mostly a knowing organ. The grade of consciousness in any system is its ability to know—compared to a wakeful, activity period of the human brain. Machines do not know pain. They do not have emotions. They are far less conscious, albeit their excellence at memory.
Suicidal Thoughts
There is a general form where quantities have to take to be usable or fusible with properties. Several properties in the brain are formed by quantities [nurture]. Some properties are inherited [nature].
There are some corresponding properties between both. For example, naturally, there are properties for appetite and satiation. There is also the quantity derived property of more [or wanting more] and there is the satisfied or okay, for things in the external.
Through the years, experiences get picked up as quantities, some form properties, some acquire others, orderly or disorderly. Dreams and imagination, for example, where different things can be mixed outside reality, shows how properties can be randomly acquired—and visualized within the memory.
The thoughts around suicide could acquire other properties in the brain that makes them intermittent, sudden, repetitive, sequential or casual.
It is a problem at the basic level, but becomes more, when it goes further with plans, then acquires the prompting property, or the action property, resulting in an attempt.
There are mostly automatic property acquisitions, when quantities are pre-prioritized, but controlled quantities, acquiring properties are helpful for stability.
Most times, what chooses suicidal thoughts are pre-prioritized quantities, whose choices can then switch to prioritized, for full access across property locations. Afterwards, they may acquire the repetitive property, for the tired of it all property, or the wanting to die property. Then, for some, may acquire the prompting property or the method property. There is the chance for control at each stage. Also, with the possibility to map these mind processes directly, it could further help to engage controlled prioritized quantities.
The rules or mechanisms of thoughts in the brain, as a general pathway, are a solution to suicidal thoughts, which can be useful in evaluating extents, for an individual, loved ones and caregivers.