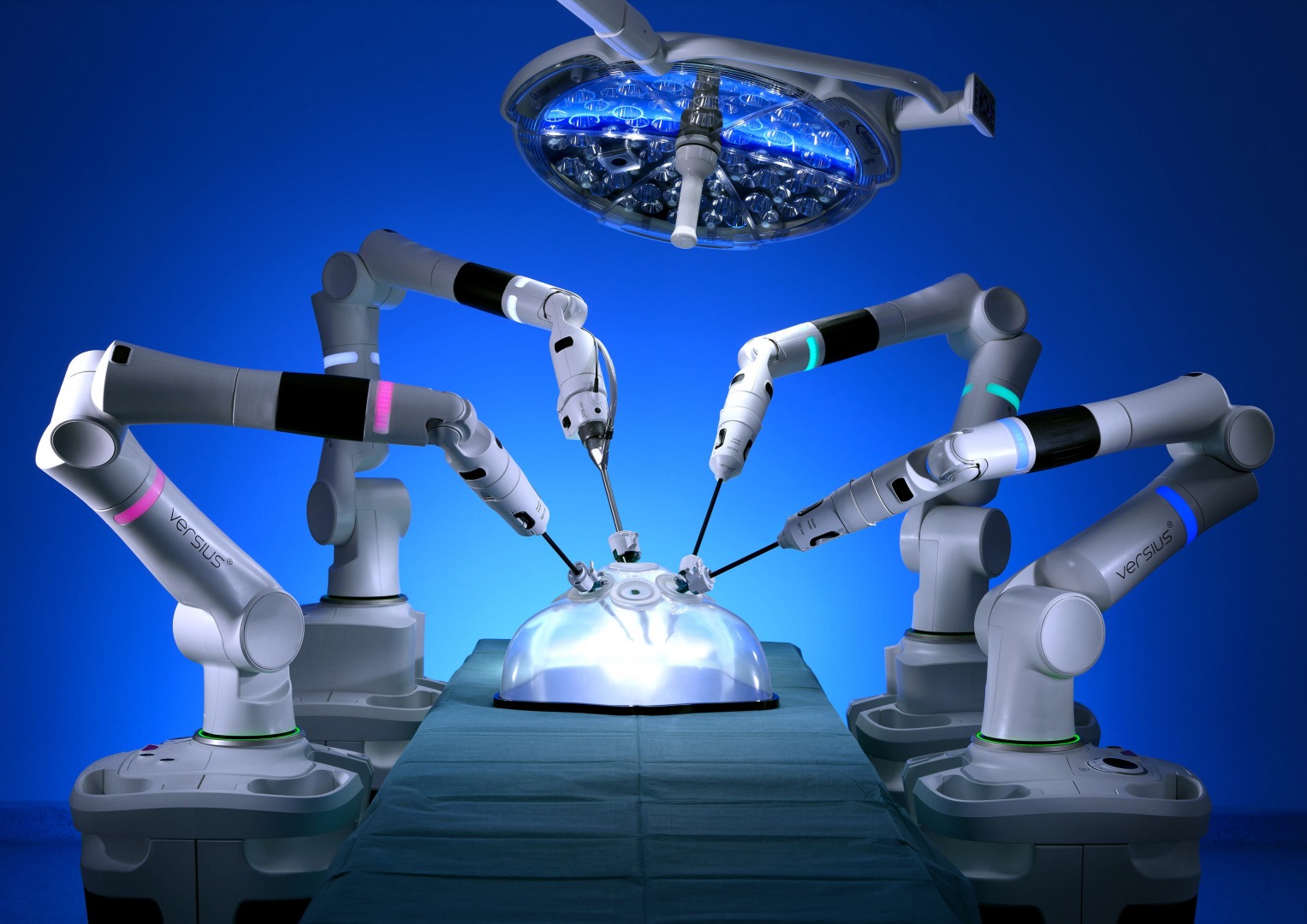 Nowadays, clinics worldwide are increasingly adopting robotic surgery.
Minimal invasion, as compared with open surgery, ensures faster recovery and makes it possible to perform operations with less risk of infection. That is why robotic surgery has become a top priority in custom medical software development. This article covers the peculiarities and advantages of robot-assisted surgery and the typical ways of using custom healthcare software solutions in modern medicine.
What is Robotic Surgery?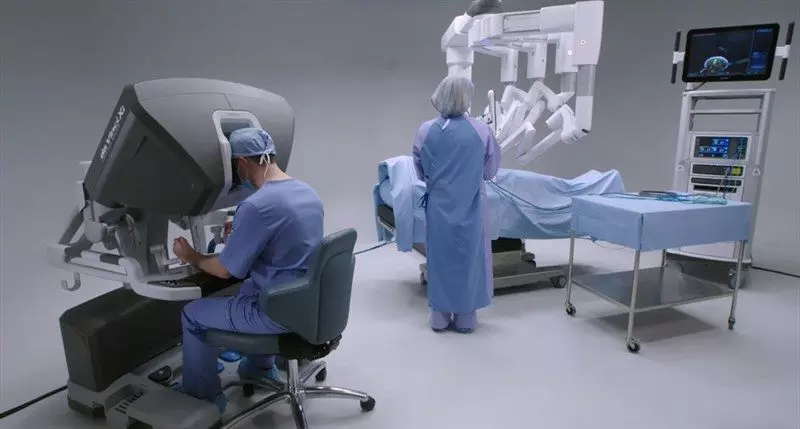 Robot-assisted surgery implies procedures carried out with the help of special medical equipment. A typical robotic surgical system consists of robotic arms and a computer console situated near the operation table. The camera arm provides high-resolution images, and mechanical arms hold instruments performing certain surgical tasks. The system is operated by a surgeon assisted by other team members. Da Vinci surgical systems, founded in 1995, offer advanced technologies that significantly facilitate a surgeon's capabilities.
Sometimes, robotics is used in combination with traditional open surgery. It is also important to keep in mind that candidates for such surgery must be chosen very carefully. Not every patient needs or is able to undergo these types of operations.
Types of Robotic Surgery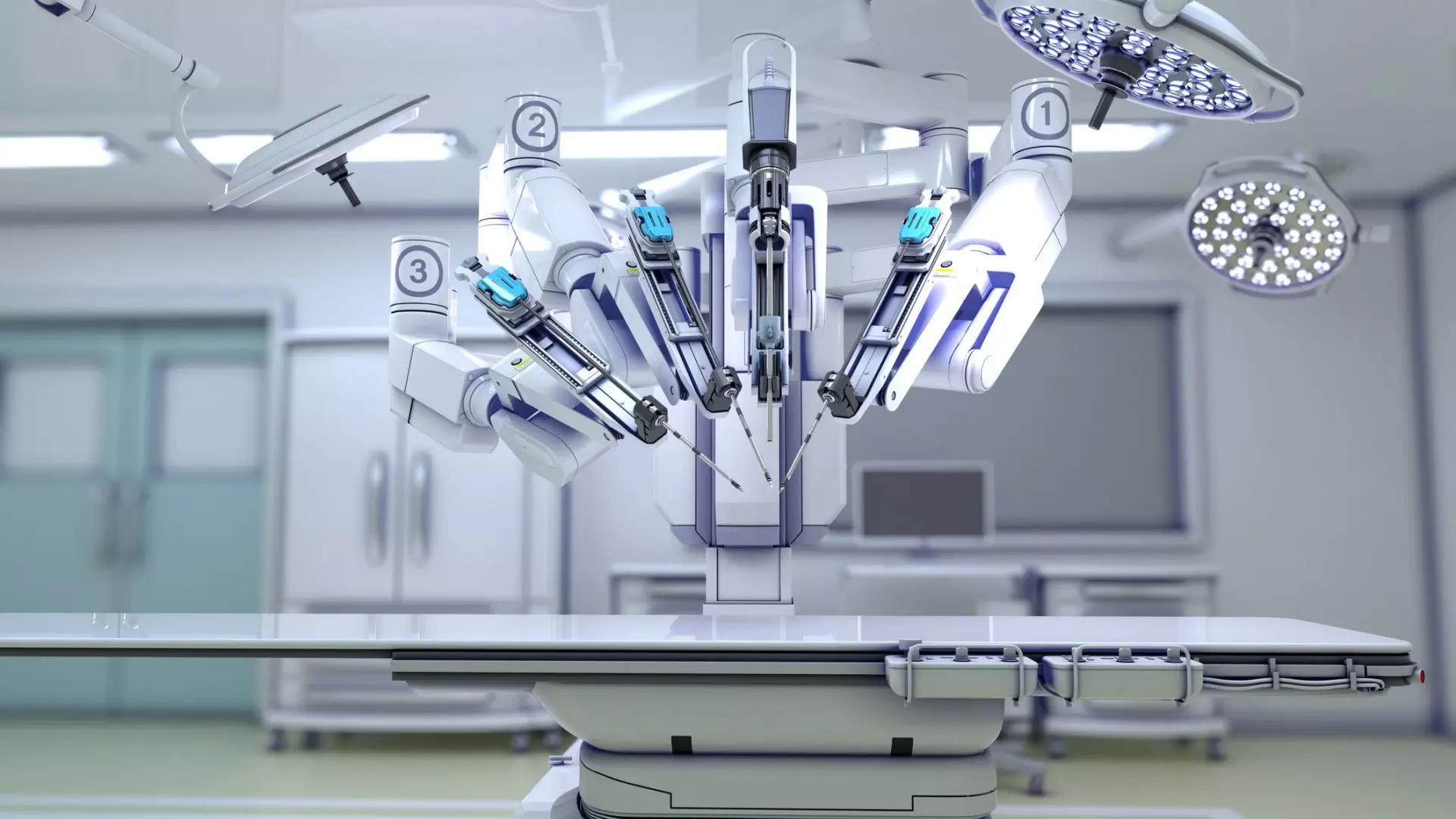 Recently, minimally invasive robotic surgery has been widely adopted by healthcare institutions in the USA, Europe, and other regions. It allows surgeons to treat a broad spectrum of diseases. Some types of robot-assisted operations are worth a special mention as they push the boundaries of modern medicine and take it to the next level, which proves that investing in custom medical software development in this area is crucial.
1. General Surgery
Robotics is used for many procedures, including gallbladder surgery, ventral hernia repair, and bariatric surgery. It covers such conditions as pancreatic cancer, benign and malignant tumors, severe gastroesophageal reflux disease, and others.
2. Cardiac Surgery
In comparison with open-heart surgery, robotic surgery allows for minimum invasion. Doctors perform coronary artery bypass grafting (CABG) and mitral valve repair through a few small incisions needed to insert a camera and other surgical equipment.
3. Colorectal Surgery
Typical surgical procedures imply laparoscopic surgery for patients with colon and rectal diseases.
4. Gynecology Surgery
Gynecologic conditions are widespread and, in certain cases, demand surgical intervention. Robotic-assisted procedures include hysterectomy for cancer and benign conditions, myomectomy, endometrial resection, and pelvic organ prolapse surgery.
5. Head and Neck Surgery
Such conditions as cancer or noncancerous diseases can be cured with the help of transoral robotic surgery (TORS) including endoscopic head and neck surgery (eHNS) and transoral laser microsurgery (TLM).
6. Thoracic (Chest) Surgery
In cases of lung cancer, gastroesophageal reflux disease (GERD), chronic obstructive pulmonary disease (COPD), injuries, hernias, and other conditions doctors may suggest video-assisted thoracoscopic surgery.
Benefits of Robot-Assisted Surgery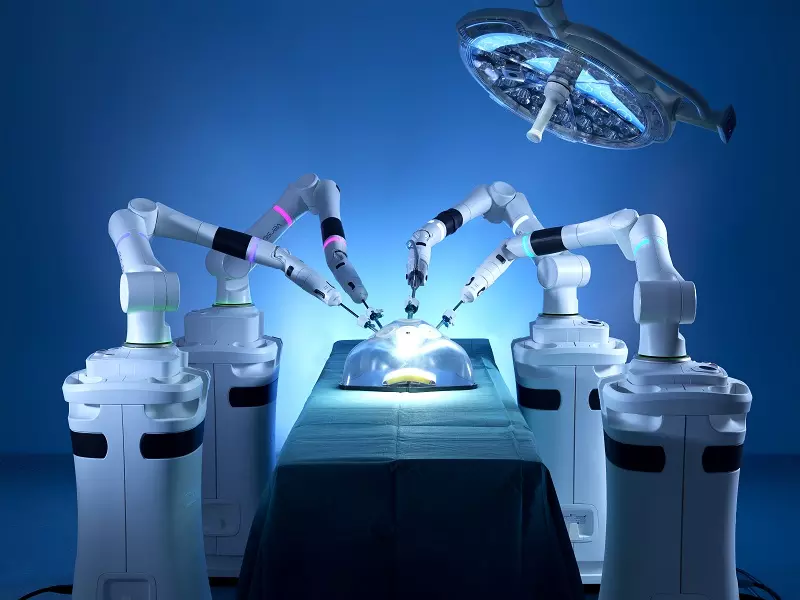 1. Minimal Invasion
Surgeons no longer need to make large incisions allowing them to get a better operative field view. Just a few cuts make it possible to insert all necessary equipment including a video camera and control the process completely.
2. Enhanced Precision and Flexibility
Surgeons have access to a highly-magnified 3D view of the operating field which allows them to perform operations safely and accurately. Tiny instruments have a better range of motion than human hands, and the built-in technology excludes tremor.
3. Safety Factor
The robotic approach significantly reduces the risk of infection, decreases blood loss, and causes very little pain. The quality of such operations is better than ever before.
4. Rapid Recovery
As incisions are typically very small, the wounds heal significantly faster. Thus, patients who undergo robotic surgery spend less time in hospital.
5. Possibilities of Remote Surgery
With the constant growth and development of digitalization, robotic surgery opens the door to remote surgery. Clinics can invite overseas specialists who will assist remotely during the operations.
6. Software Development Perspectives
Ongoing research in surgery encourages custom medical software development. The robotic systems are constantly being improved which demands software update and quick response to the growing needs of medical institutions from leading healthcare software development companies.
Conclusion
Robotics is a perfect extension to the surgeon's eyes and hands opening vast possibilities for effective treatment of numerous diseases. It brings the latest inventions to surgery. Thus, healthcare software development companies should pay more attention to this scope of development. Cooperation with leading healthcare institutions will help IT companies to elaborate new solutions and promote advances in medicine.