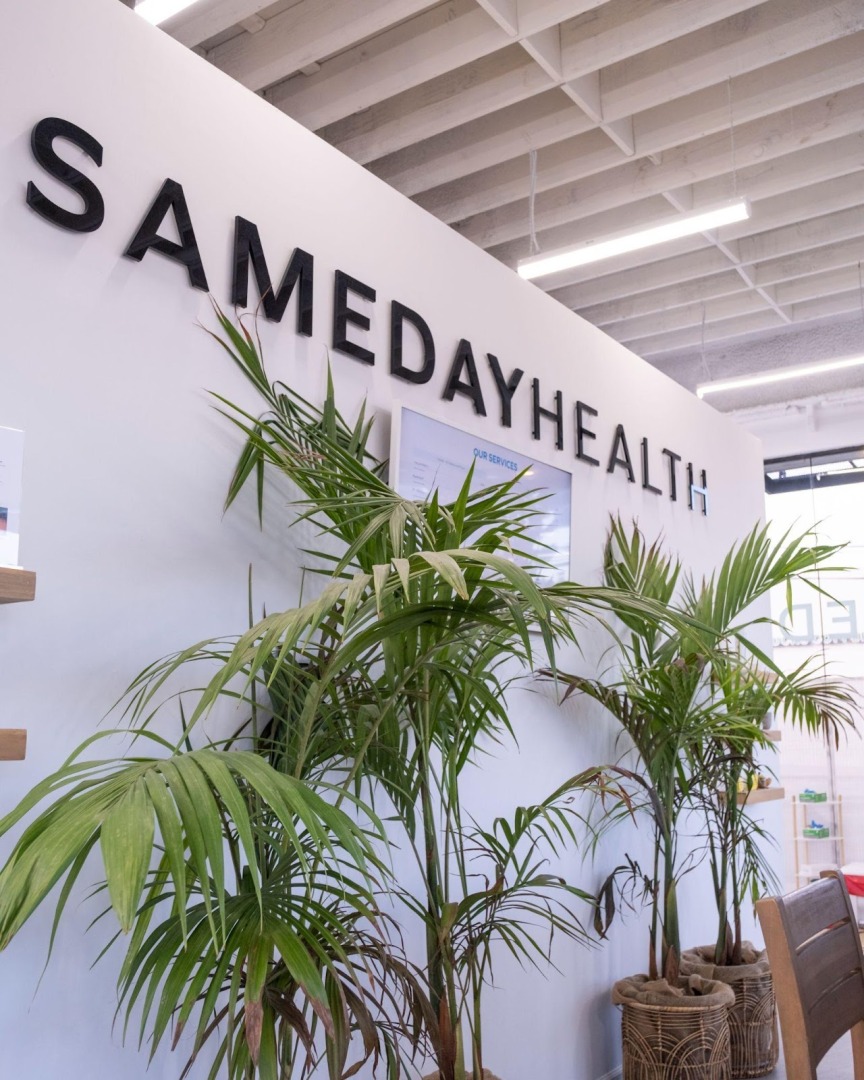 Sameday Health, a nationwide healthcare provider, leverages innovation to provide timely testing and services to its growing customer base.
Getting troublesome medical symptoms checked out is the first step in receiving treatment to resolve the issue. However, scheduling a doctor's appointment can be a source of extreme frustration. Many medical practices are booked weeks in advance, and busy individuals with urgent needs can only cross their fingers for a cancellation.
To further complicate the issue, certain tests may not be available in the doctor's office. This means patients may have to visit a third-party location for the test and wait until they receive the results. In the meantime, their symptoms go untreated and their anxiety grows.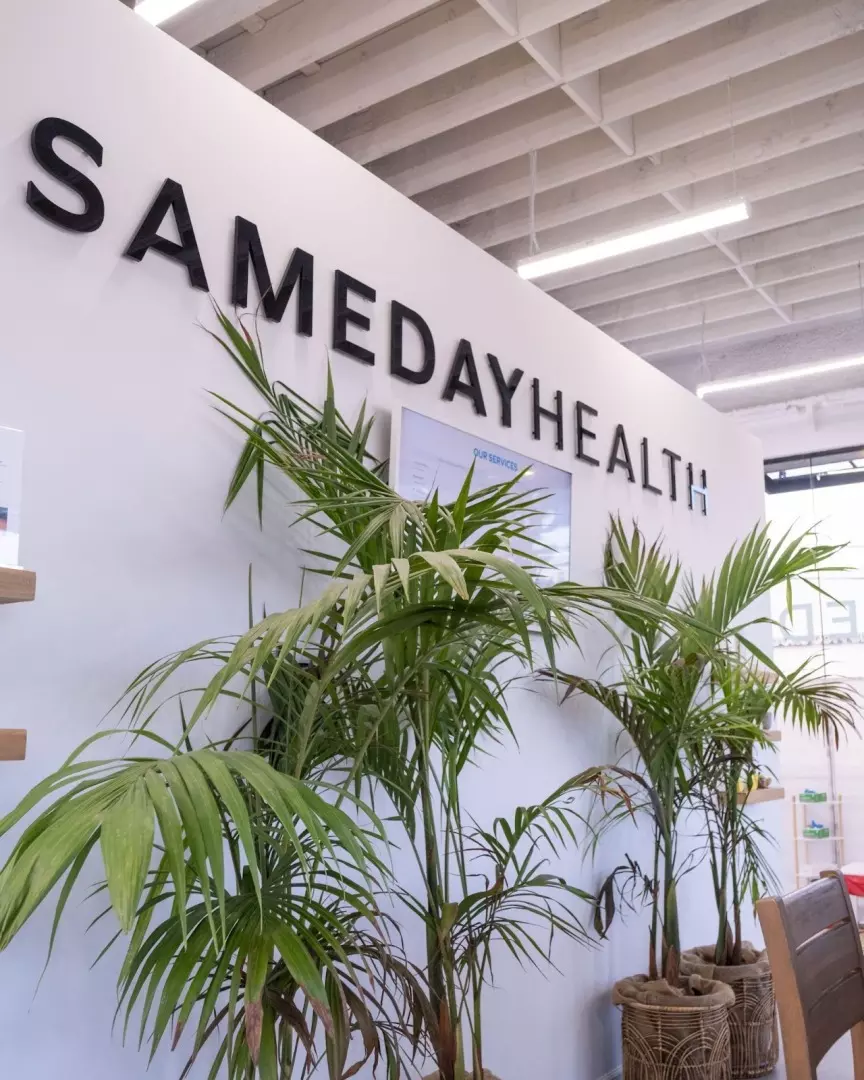 Sameday Health Offers an Efficient Nationwide Solution
Fortunately, Venice, California-based Sameday Health has designed an efficient, cost-effective healthcare solution. This nationwide healthcare provider opened for business during the COVID-19 pandemic. Even during this challenging period, Sameday Health clearly saw the need for a client-centric business model.
The Sameday Health operational framework meets customers' needs by conveniently combining one-stop testing and professional medical care whenever and wherever they need it — at one of their nationwide clinics, at home, or even virtually. With over 40 health centers in 12 states, medical professionals can quickly perform a suite of in-demand tests that deliver timely results.
Professional Consultations Also Available
After their test, each client can schedule an optional virtual consultation with a Sameday Health physician to better understand their test results and/or health conditions. Additionally, Sameday Health offers secure virtual sessions with licensed therapists who can provide clients with emotional support and/or guidance.
Finally, wellness-minded customers can schedule appointments for a host of vitamin therapies. Registered nurses will deliver the targeted treatments via IV drip therapy or a wellness injection.
Clients can seamlessly manage their healthcare needs via their iOS or Android device via the Sameday Health app. They can easily view test results and review their previous healthcare appointments. Even better, booking new appointments is a simple process. Clients can choose the location and time that work best for them.
Professional Testing Services
As colder weather begins to set in, people in chillier climates will spend much of their time indoors, where there's a greater likelihood of contagious disease transmission. Committed to supporting all of its clients' needs amid this time, Sameday Health offers fast-turnaround testing for several well-known communicable diseases.
Monkeypox Testing
Monkeypox is a highly contagious infection that results from a poxvirus that's similar to smallpox. The infection can be transmitted to others via extended close physical contact, bodily fluids, and sexual activities. Monkeypox often causes painful lesions that, if left untreated, will likely take several weeks to heal.
Individuals who have been in close contact with an infected person, have blisters or lesions on their face, arms, hands, and/or genitals, or have flu-like symptoms such as body aches, fever, headaches, cough, congestion, or swollen lymph nodes, should get a monkeypox test.
At Sameday Health, a qualified medical professional will administer the non-invasive monkeypox test through saliva collection. Within 48 hours, the individual will receive results via their Sameday Health online portal. If they test positive for monkeypox, they can opt for a virtual consultation with a Sameday Health physician, who can then formulate a targeted treatment plan.
COVID-19 Testing (Rapid NAAT, RT-PCR, and Antigen Tests)
COVID-19 continues to present health risks in communities across the country. Individuals who think they may have been exposed to an infected person, or who may have flu-like symptoms, should get tested for the COVID-19 virus.
Sameday Health offers three types of COVID-19 tests. Every Sameday Health clinic offers the non-invasive Rapid NAAT, RT-PCR, and Antigen Tests by appointment. Clients can book a clinic or at-home testing slot, and they'll receive a complete lab report via a secure online portal. Most nations will accept a traveler's negative test result for entry into the country.
Most importantly, Sameday Health adheres to the Centers for Disease Control and Prevention (or CDC) COVID-19 testing protocols. A licensed healthcare professional administers the non-invasive mid-turbinate nasal swab test in a limited-contact setting. All test samples are processed in a CLIA-Certified laboratory.
Rapid Strep Testing
Strep throat (or strep) is a contagious bacterial infection caused by the group A Streptococcus bacteria. The infection can be transmitted to others through saliva, kissing, and sharing the same drinks, utensils, etc.
Individuals with a sore throat, but without other symptoms, do not necessarily have strep throat. Bacteria, viruses, allergies, and exposure to other substances can cause this standalone symptom.
However, people with a sore throat and several other symptoms are advised to get a rapid strep test. These symptoms include body aches, headaches, and stomachaches. Strep symptoms also include a cough, runny nose, congestion, and nausea. A sandpaper-like pink facial rash may also be present, particularly in children.
Determining the presence of strep throat is the first step in getting treatment. At each Sameday Health clinic, a medical professional can quickly administer this test through a throat swab. Within 30 minutes, the customer will see the results in their secure online portal.
Individuals who test positive for strep should consult with a medical provider, who will design a treatment plan. Sameday Health physicians are available for virtual care consultations. Note that undiagnosed (or untreated) strep can lead to kidney inflammation or the development of rheumatic fever.
Rapid Flu Testing
With fall and winter on the doorstep, people in many regions are planning to spend more time indoors. Workplaces, retail stores, restaurants, social gatherings, and other close-proximity settings are ideal for the spread of the highly contagious seasonal flu virus.
Common seasonal flu symptoms include fever, body aches, and a dry cough. Some infected individuals may also have a runny nose, red eyes, diarrhea, nausea, and/or vomiting. People with these symptoms are urged to get tested for the flu virus.
At Sameday Health, a medical professional can administer the rapid influenza diagnostic test (or RIDT) through a nasal swab. Within 30 minutes, the customer's test results will appear in their secure online portal. Those who test positive are encouraged to visit a medical provider for treatment. Sameday Health physicians are available for virtual consultations.
STD Twin- or Extended-Panel Tests
A sexually transmitted disease (or STD) can spread very quickly. To minimize transmission risks, prompt testing of potentially infected partners is important. Sameday Health offers same-day testing appointments, and walk-in customers will also be accommodated.
Getting an STD test is easy. A Sameday Health medical professional will coordinate each customer's blood and urine sample testing. The entire process generally takes about five minutes, and it adheres to all healthcare privacy and testing protocols. The customer will receive their emailed test results within three days.
Customers with positive test results should consult with a healthcare provider for treatment. Sameday Health physicians are available for a virtual consultation.
Targeted Panel Testing
Some customers request to be screened for a specific medical condition. Perhaps they think they're at risk or the ailment has affected other family members. Alternatively, others want a comprehensive snapshot of their health so they can track any changes over time.
Either way, customers can schedule a health assessment panel at a Sameday Health clinic convenient to them. Timely panel testing results will be forwarded via a secure online portal. If desired, customers can schedule a virtual Sameday Health physician consultation to determine the appropriate next steps.
Customers can Select From These Health Assessment Panels:
Virtual Physician Appointments
Consulting with a licensed physician is an essential step in resolving a medical issue. However, an individual may not be able to get a timely appointment with their personal physician. Alternatively, schedule conflicts or lack of transportation can present other obstacles to an in-office doctor appointment.
That's where Sameday Health can help. Customers in California, Washington, DC, Maryland, and Virginia can participate in a virtual consultation with a licensed physician. Individuals aged 18 and over are invited to schedule an appointment for one of several medical issues.
Allergies

Infection

Medication refill

Pain and Discomfort

Urgent Care Consultation
Prior to the consultation, each customer will complete a short intake form that includes medical history details. This will better enable the physician to provide the most appropriate diagnosis and treatment. In certain cases, the physician will prescribe targeted medications.
Mental Health Services
Sometimes, troubling personal issues can become overwhelming. Maybe an individual is battling anxiety and depression, or perhaps they are dealing with a challenging relationship or a substance abuse situation. Alternatively, they might simply want to share their challenges with a non-judgmental listener who is equipped to help.
Sameday Health's virtual therapy sessions are designed for these situations. United States-based clients can schedule a 50-minute video therapy session with a licensed mental health professional. During each session, the therapist will use their experience to design a customized treatment plan that can help the individual make forward progress.
Services at Customers' Locations
Some customers prefer tests or vitamin therapies to take place at their home, office, or hotel. A Sameday Health Registered Nurse is available by appointment for these services.
Registered Nurse House Calls
Customers in select cities can receive certain tests and vitamin therapies at their home, office, or hotel. A Registered Nurse will perform the test or deliver the therapy. Available tests and therapies include:
Customers can schedule their test or vitamin therapy via the Sameday Health portal. At the scheduled time, a Registered Nurse will efficiently perform the requested service.
Vitamin and Wellness Therapies
Many Sameday Health customers receive supplemental vitamins to enhance their health and well-being. The process begins with an in-person medical consultation with a licensed physician. During this scheduled appointment, the doctor will tailor vitamin therapy to the customer's specific needs.
Customers in specific cities can receive their vitamin therapy at a Sameday Health Clinic or at their home. Registered Nurses will provide each treatment via one of two methods. Either form of delivery sends the beneficial vitamins directly into the individual's bloodstream. This eliminates lag time that would occur with an oral application.
IV Vitamin Drip
A targeted IV drip can reduce the impact of common health issues. These may include lack of sleep, brain fog, dehydration, and others.
Vitamin Injection
A vitamin injection will include one or more essential vitamins and other nutrients. Although the body produces some of these nutrients, others are not naturally present in the human body. By injecting these vital nutrients, clients' can boost their immunity, metabolism, etc.
Sameday Health Meets Customers' Evolving Needs
Over the coming months (and years), United States consumers will continue to be concerned about emerging medical issues. Sameday Health knows that efficient, reliable testing and convenient access to treatment are key components of the solution for each health challenge.
Sameday Health will continue to evaluate clients' needs and offer constructive strategies for better healthcare delivery nationwide.