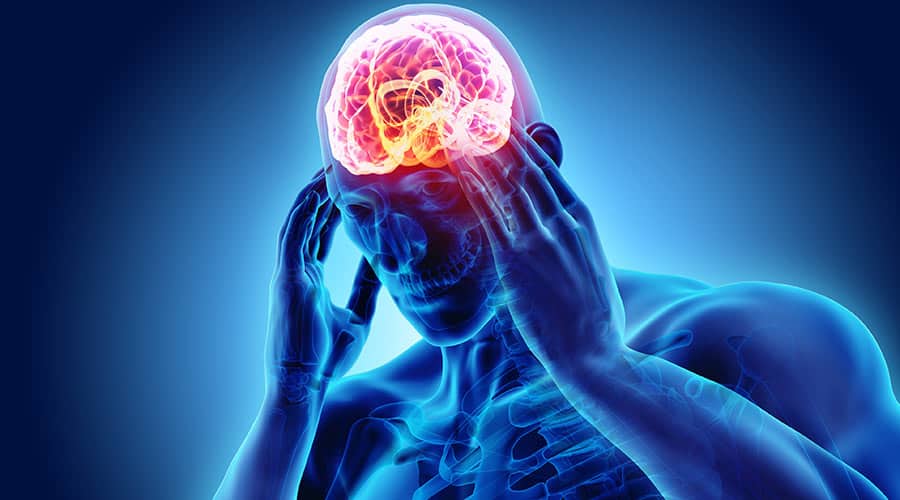 Pain is a complex sensation that involves the interplay of both physical and psychological factors.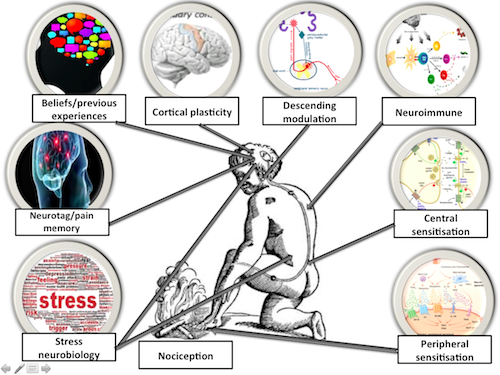 The neuroscience of pain refers to the study of how pain is processed and perceived in the nervous system.
The sensation of pain begins when specialized nerve cells called nociceptors are activated by injury or inflammation.
These nociceptors send electrical signals, called action potentials, along nerves to the spinal cord and brain.
Once the signals reach the spinal cord, they are processed and then sent to the brain. In the brain, the signals are further processed in various regions, including the thalamus, somatosensory cortex, and insula. The thalamus acts as a relay station for sensory information, while the somatosensory cortex and insula are involved in the localization and perception of pain.
There is also a role of emotional and cognitive processes of the brain in the perception of pain. Brain regions such as the anterior cingulate cortex, amygdala, and prefrontal cortex are also involved in the emotional and cognitive aspects of pain. These regions modulate the pain signals and play a role in the experience of pain, including the emotional and psychological responses to it.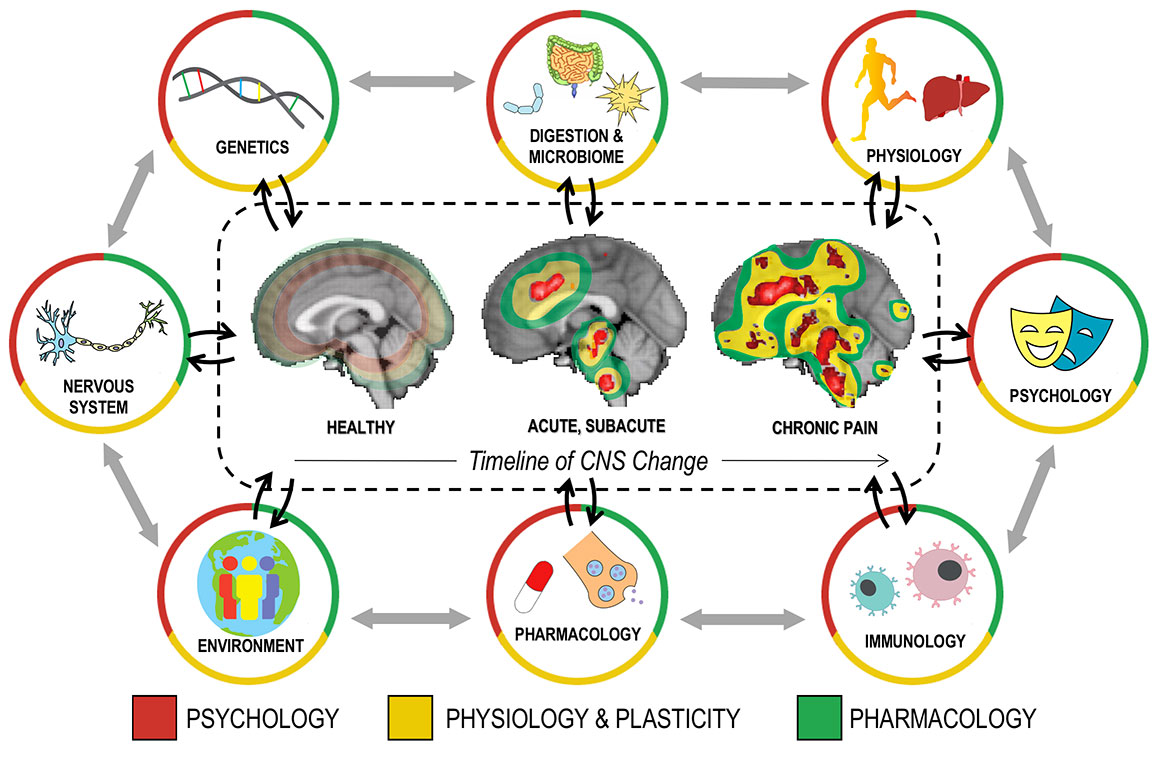 Source: Duke University School of Medicine


Pain perception is different from person to person, and how the brain processes pain can be affected by a number of factors, including genetics, previous experiences, and mental health.
Research in neuroscience of pain is ongoing and provides insight on how to improve treatment and management of chronic pain. Understanding of these neural mechanisms also help in development of new pain medications and therapies, as well as pain management strategies.