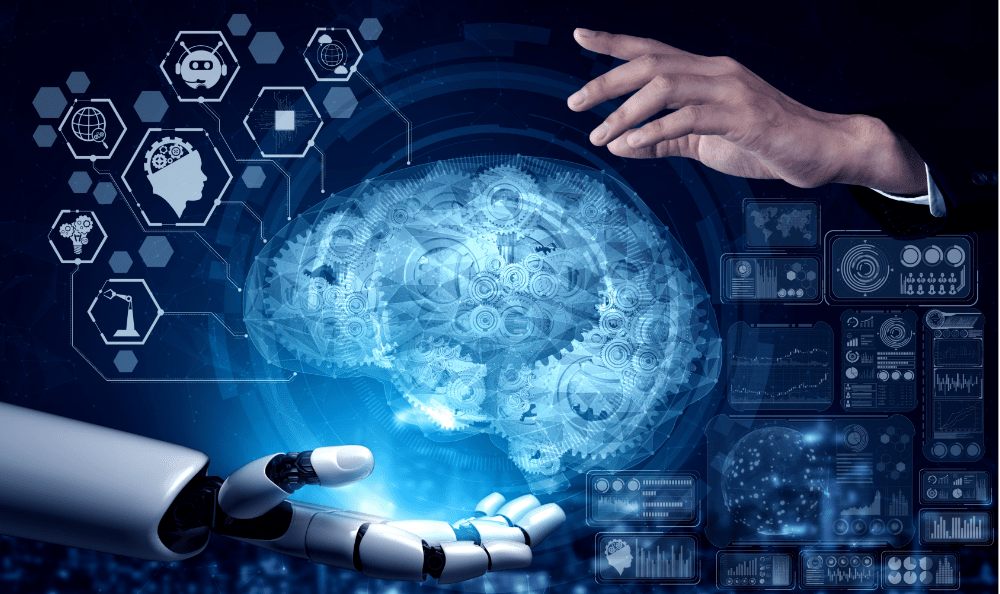 NLP and augmented analytics can enhance the data analysis process by leveraging machine learning algorithms and computational linguistics.
They can both generate smarter predictions and insights from large volumes of data.
Data is at the heart of modern-day organizations. With it, firms can learn how to evolve, who to advertise to, what to produce, and much more. But the amount of data available now is too vast for humans to assess independently or objectively, and the need for quick responses is challenging to meet. Additionally, due to data complexity, non-technical users find it hard to understand the data report generated. This is why augmented analytics is the need of the hour. It is integrated with technologies such as AI, NLP and ML to unravel meaningful insights from a pool of data sets quickly and efficiently in real-time. To easily break down complex data into understandable text, NLP or Natural Language Processing is necessary. NLP deals with how computers and human language interact. It makes it possible for computers to comprehend, translate, and create human language and responses.
RELATIONSHIP BETWEEN AUGMENTED ANALYTICS AND NLP
To allow users of any background to make sense of complex data, NLP in augmented analytics is crucial. It helps users of augmented analytics in the following way: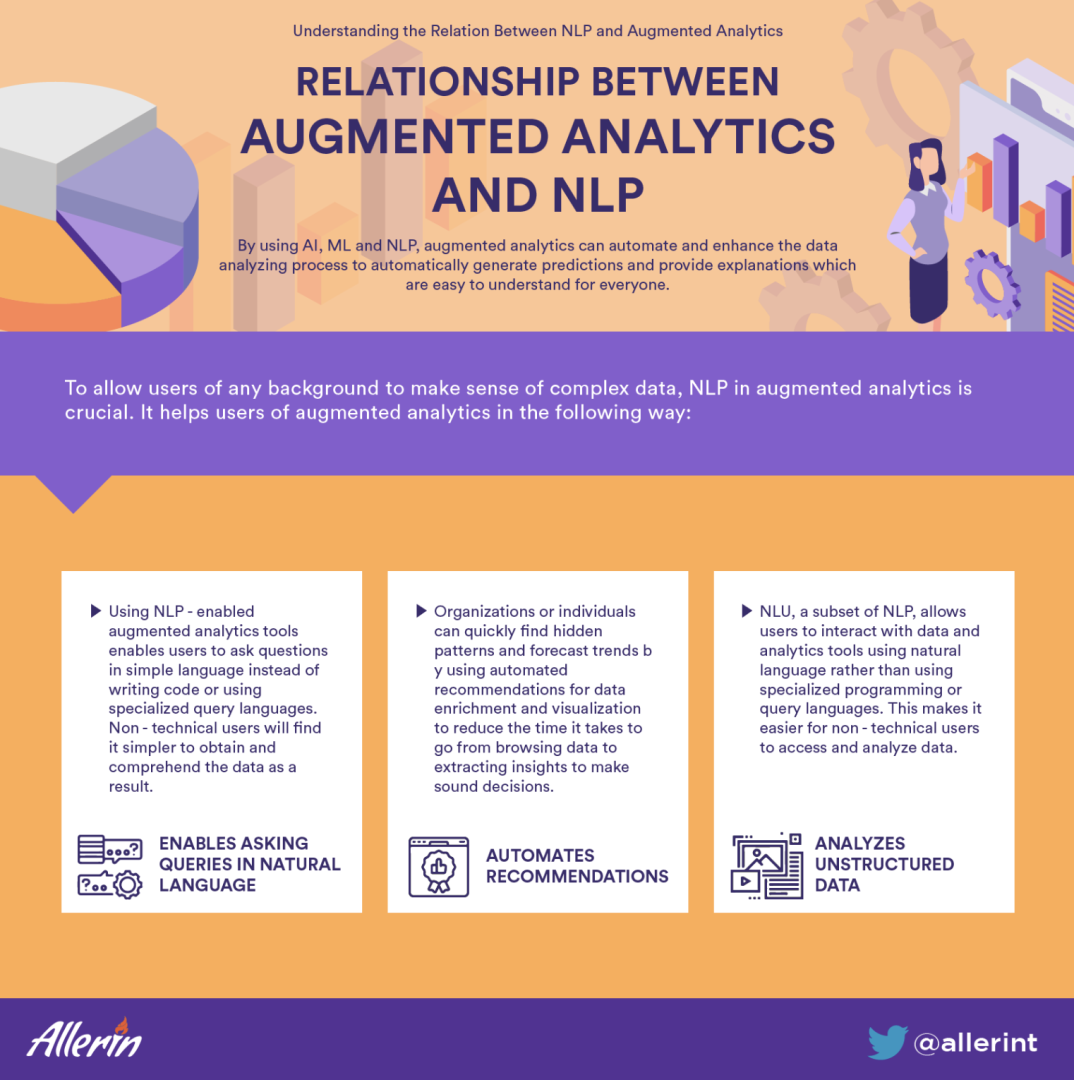 Enabling Asking Queries in Natural Language
Using NLP-enabled augmented analytics tools enables users to ask questions in simple language instead of writing code or using specialized query languages. Non-technical users will find it simpler to obtain and comprehend the data as a result.
Automating Recommendations
NLP is a feature of augmented analytics solutions that makes it simple for non-technical users to ask queries from source data. The process of automating the conversion of complex data into text with smart recommendations is known as Natural Language Generation (NLG). It speeds up the development of analytical insights. Organizations or individuals can quickly find hidden patterns and forecast trends by using automated recommendations for data enrichment and visualization to reduce the time it takes to go from browsing data to extracting insights to make sound decisions.
Analyzing Unstructured Data
NLP in augmented analytics uses Natural Language Understanding (NLU) to derive insights from unstructured data such as pictures, audio, texts and more. NLU, a subset of NLP, allows users to interact with data and analytics tools using natural language rather than using specialized programming or query languages. This makes it easier for non-technical users to access and analyze data. Additionally, it also helps to automate some of the tasks involved in data analysis allowing users to focus on their core competencies.
In the digital era, organizations are data driven and a firm can only go so far with traditional analytics tools when using data. Additionally, due to increase in data complexity non-technical users find it difficult to make sense of data-generated reports. NLP is fundamental to augmented analytics because it increases the usability and accessibility of data for various users and uncovers new information from unstructured data. It enables corporations to comprehend their data more thoroughly, resulting in more accurate predictions, better decisions, and more effectiveness.