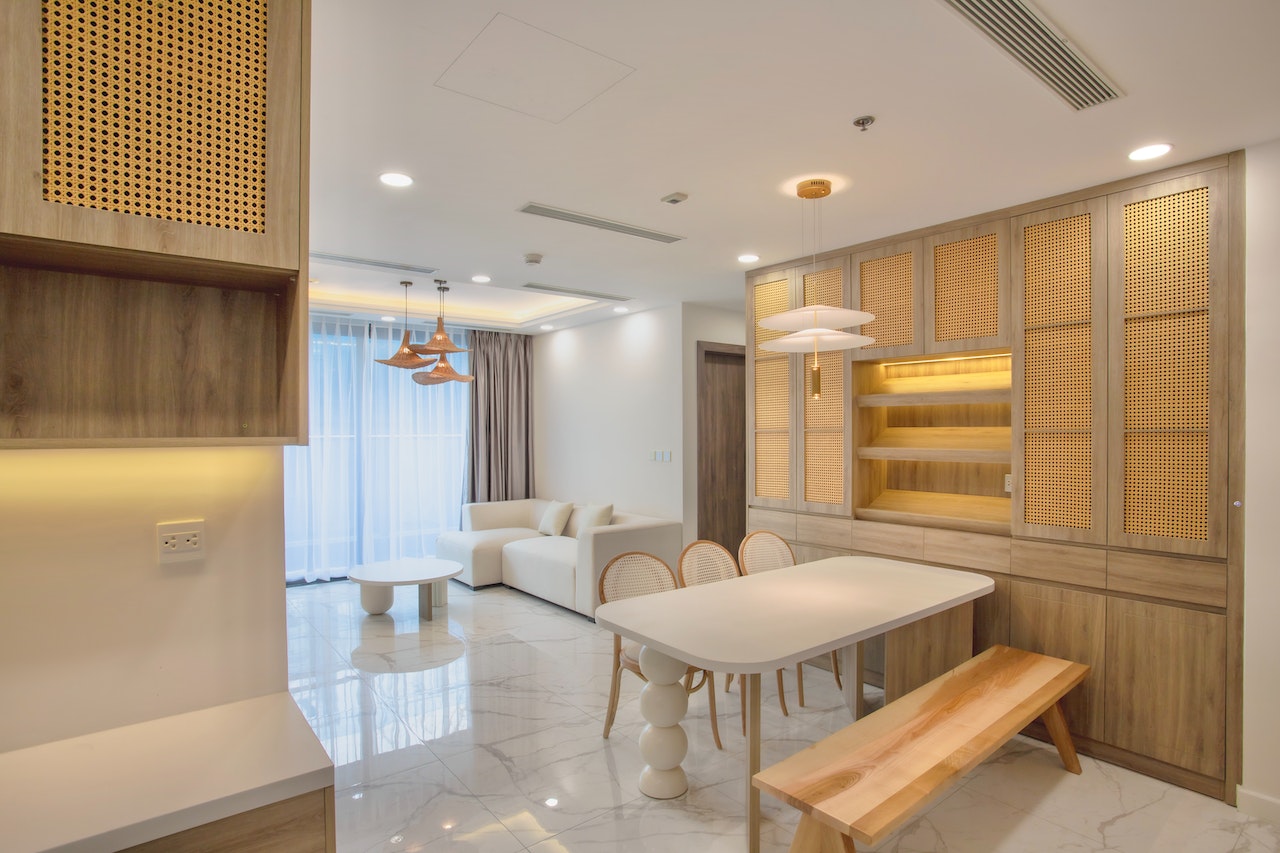 You aren't imagining it.
On a four-degree day when most people are bundled up in layers, you'll see a group of men wearing shorts, seemingly unperturbed by the near-freezing temperatures.
By the same token, you've probably met a woman who wears jumpers in the summer. Is this largely a social phenomenon, or is there science to back up the age-old battle for the thermostat?
Men and Women Experience Temperatures Differently
The first couple living in a cave probably argued about the fire, with the woman adding more logs when her husband's back was turned. As it turns out, there are several reasons why men and women can't seem to agree on the ideal room temperature.
1. Basal Metabolic Rate
Your basal metabolic rate (BMR) governs how much energy your body burns at rest just to stay alive, such as by breathing, staying warm and having a heartbeat. Your BMR determines how many calories you need — if you eat the exact number of calories your body burns at rest, you'll stay the same weight.
A man's basal metabolic rate tends to run a bit over 20% higher than a woman's. Because women tend to have a lower BMR than men, their body generates less heat overall. That's also why it's harder for women to lose weight.
2. Body Temperature
Women's bodies are better at pulling blood from their extremities to their core. That keeps their internal organs warmer than men's during cold temperatures.
However, even though women's core body temperatures tend to run hotter on average, their hands are consistently colder. Thermal imaging cameras show women's fingers turning blue at temperatures where men's fingers stay the same warm, rosy red colour. That's because blood flow in extremities decreases faster in women than in men, with their fingers, toes and ears getting colder sooner than a man's.
Skin temperature also has a greater influence than core temperature on thermoreception, our perception of warmth. Therefore, women tend to feel colder than men overall.
4. Height and Weight
Some simple math explains why women lose heat more rapidly than men. Men are, on average, both taller and heavier than women. Because men tend to be larger, they have a lower surface-area-to-volume ratio. Women's higher surface-area-to-volume ratio means they have a larger area through which to lose heat.
Both men and women tend to prefer a humidity around 30% to 60%, and adjusting the humidity is one way to make people more comfortable without touching the thermostat. Higher humidity levels increase the perception of being hot, while drier air has a cooling effect.
5. Fat-to-Muscle Ratio
Another reason men are warmer than women? Their bodies usually have more muscle and less fat. Muscle is better than fat at burning calories and, thus, generating heat. While fat does conserve heat, it tends to trap it at the body's core rather than the extremities. So, if you want to feel warmer, it's time to pump some iron!
6. Menstruation
Speaking of iron, heavy periods often lead women to develop iron-deficiency anaemia, which can lead to feeling chilly. The treatment is to eat iron-fortified foods or to take supplements. Body temperature also fluctuates due to hormone cycles, with many women feeling colder during the second half of their menstrual cycle. Electric heating pads just can't catch a break.
7. Menopause
It's not always men feeling uncomfortably warm in the office. Women going through menopause often experience hot flashes due to hormonal changes. Estrogen production becomes less regular in middle age, affecting the hypothalamus and prompting blood vessel spasms that cause a warm, flushing sensation throughout the body.
Menopausal women may also develop an overactive thyroid that causes hot flashes and heat intolerance. On the other hand, hypothyroidism is also common in women over the age of 50, and can lead to feeling cold.
8. Raynaud's Disease
People with Raynaud's disease often describe themselves as being "allergic to the cold." This vascular disorder causes the blood vessels in a person's extremities to contract more than normal in response to low temperatures, leading to yellow, white, red or blue skin. These symptoms are paired with tingling, numbness or pain in the affected area.
The disease is more common in women. Researchers suspect that fluctuations in female sex hormones may act on central and peripheral thermoreceptors to cause symptoms in premenopausal women. Regardless of the cause, it's just one more reason women tend to be colder than men.
People with Raynaud's disease can help themselves stay warm by dressing in layers, being active, drinking warm beverages and getting plenty of sleep. Additionally, it helps to use heated gloves, socks and hats, and to carry a USB-rechargeable hand warmer. These tips apply to anyone who gets extra chilly!
9. Peripheral Artery Disease
The same fatty deposits and plaques that lead to heart problems can cause peripheral artery disease (PAD) in some people. As the deposits build up on arterial walls, it leads to this serious circulatory problem that causes numbness, pain and cold sensations in the feet and hands. In the developing world, PAD is more common in women.
10. Office Settings
Office buildings tend to be colder due to historically higher levels of male office workers. A 2015 study found that many offices set their temperatures based on a 1960s model of worker comfort levels, even though it didn't take women into account. As a result, women bundle up at work while men stroll into the office wearing shorts.
There's also the clothing difference. Many office settings require men to wear suits, which are often thicker and more insulative than women's attire. In contrast, women can usually choose between wearing pantsuits, dresses or skirts, and clothing companies tend to use thinner fabric for women's fashion. As a result, men often want the office to run a few degrees cooler.
Settling the Debate
One thing's for certain: The idea of men and women bickering over the thermostat isn't just a comedic trope. From physical differences to social norms, there are many reasons men and women can't seem to agree on an ideal room temperature, with women tending to feel colder overall. So, bundle up or shed some layers — this debate won't be over anytime soon.