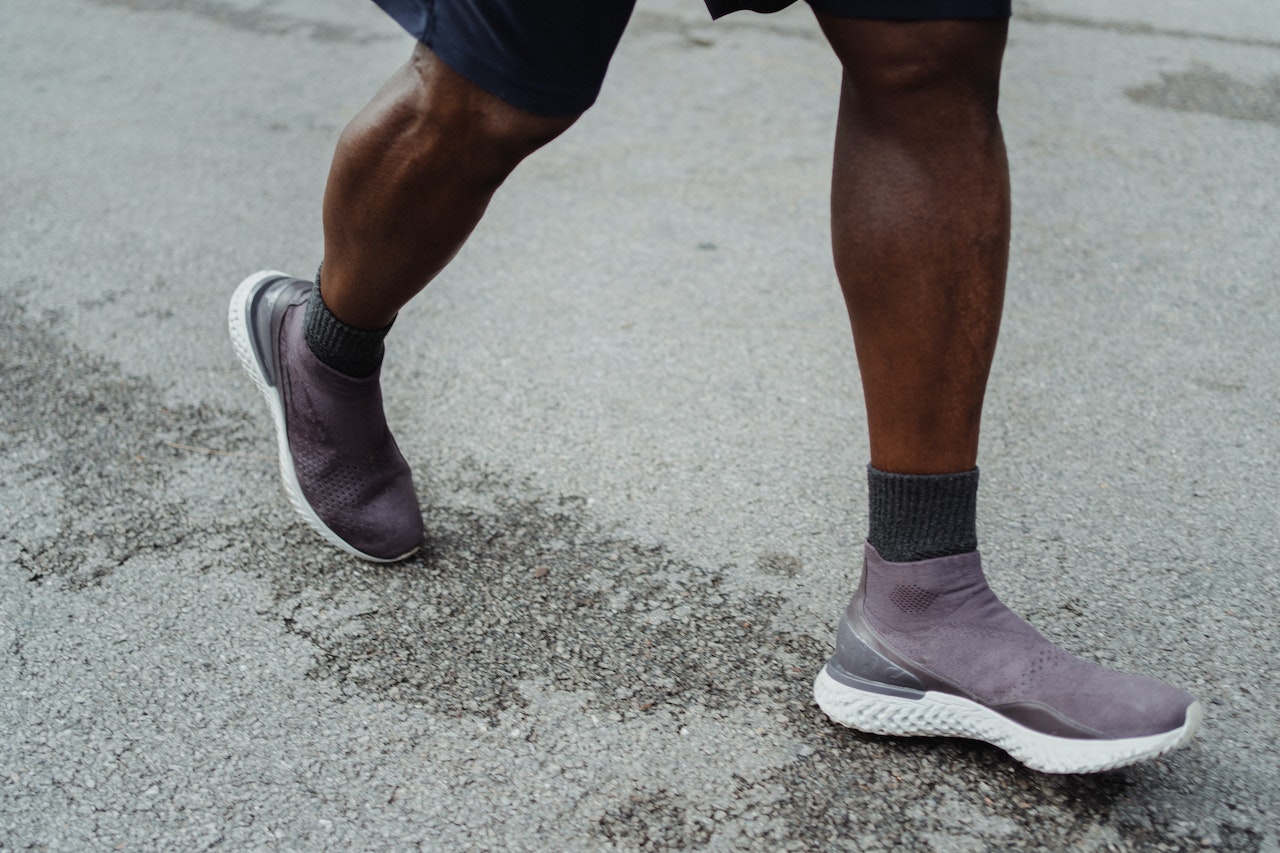 Walking is a simple and low-impact form of exercise that offers many health benefits.
It's a very accessible and easy exercise that can be done by people of all ages, fitness levels and abilities.
Walking is an easy way to be active, it can be done anywhere, it requires no equipment and it's free.
Some of the key benefits of walking everyday include:
1. Improved Cardiovascular Health
Walking can help to lower blood pressure, improve cholesterol levels, and reduce the risk of heart disease and stroke.
2. Better Weight Management
Walking is a great way to burn calories and maintain a healthy weight.
3. Enhanced Muscle and Bone Strength
Walking can help to build and maintain strong muscles and bones, which can help to reduce the risk of osteoporosis and other bone-related conditions.
4. Improved Mental Health
Walking can help to reduce stress and improve mood, it can also help to alleviate symptoms of depression and anxiety.
5. Increased Energy and Stamina
Walking can help to increase energy levels and reduce fatigue, which can help to improve overall physical and mental well-being.
6. Stronger Balance and Coordination
Walking can help to improve balance and coordination, which can help to reduce the risk of falls, particularly among older adults.
7. Better Sleep
Walking can help to improve sleep quality, as it can help to reduce stress and relax the body.
How to Motivate Yourself To Walk
It's important to establish a regular routine of walking, ideally it's best to walk at least 30 minutes a day, 5 days a week. This can help to reduce the risk of chronic diseases, improve overall physical and mental health, and make you feel good.
Motivating yourself to walk can sometimes be challenging, especially if you're not in the habit of exercising regularly. Here are a few tips that can help you to get motivated and start walking:
Set realistic goals: Start by setting small, realistic goals for yourself. For example, you might begin by aiming to walk for 10 minutes a day, and then gradually increase the amount of time you walk as you become more comfortable.

Make it a habit: Try to make walking a part of your daily routine. For example, you could set aside the same time each day for a walk, such as before breakfast, during your lunch break or after dinner. By creating a routine it becomes more difficult to skip and easier to stick with.

Find a walking partner: Walking with someone else can make the experience more enjoyable and help you to stay motivated. Find someone who has similar goals, who also wants to walk more and walk together.

Mix up your route: To keep things interesting, try to vary your walking route whenever possible. This can help to make walking feel more like an adventure, rather than a chore.

Keep track of your progress: Use a pedometer, app or any other device to track the distance you have walked, the number of steps, etc. Seeing the progress you have made will encourage you to keep going.

Reward yourself: Once you have reached your goal or when you've done something good, give yourself a reward. It doesn't have to be something big, it can be something as simple as a good book, a piece of your favorite candy, or a bubble bath.

Make it Fun: Walking doesn't have to be just about the exercise, it can be combined with other activities like listening to music, a podcast or an audiobook, taking pictures, trying to walk in nature or even dog-walking.
Remember, the most important thing is to be consistent, it is better to walk a little bit every day than to try to do too much all at once and burn out. Try to focus on the benefits, how good you'll feel after the walk, how it will help you to have more energy, etc. If you have a hard time getting started, try breaking up your walk into shorter segments. Keep in mind, the goal is to get moving, not to do a marathon on the first day.