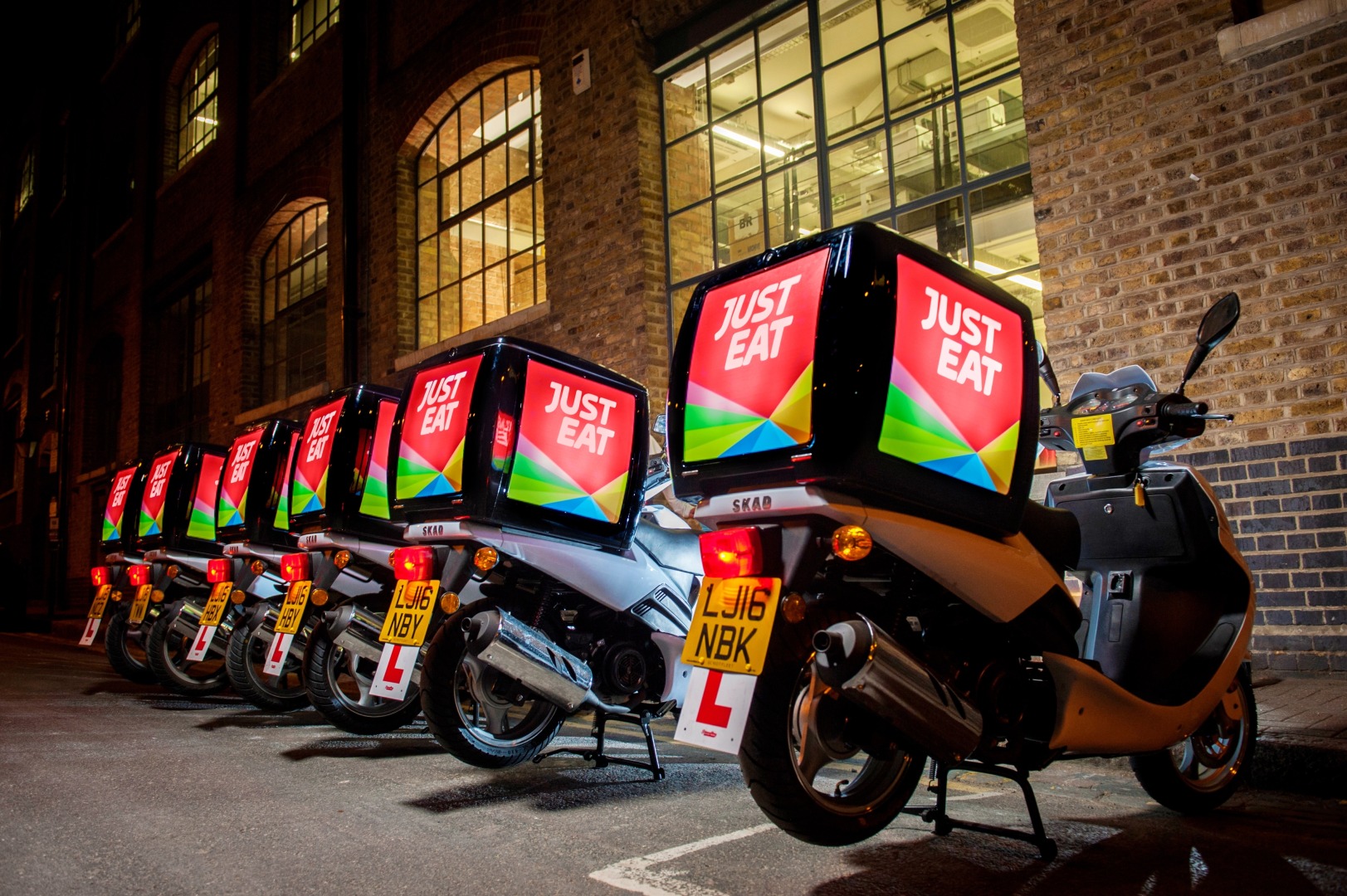 Just Eat, the largest takeaway delivery company in Europe, has announced plans to cut 1,870 jobs in the UK, primarily due to a slowdown in sales.
The company stated that it would stop employing its own couriers and instead use freelancers, resulting in 1,700 job losses. The remaining 170 operational roles will also be eliminated.
Affected workers have been given six weeks' notice, and the cuts will primarily impact Just Eat's "Scoober" service, which employs full-time couriers who receive a fixed hourly rate, an uncapped bonus, and other benefits such as sick pay. The restructure is expected to improve efficiency and have no impact on the quality of Just Eat's services, according to a spokesperson.
Just Eat has been a strong advocate for plans to make its couriers in Europe full employees, arguing that it is a more ethical approach. Riders who are employees receive benefits and more workplace protection, but while most of Just Eat's riders in the EU are employees, 90% of its meals in the UK are delivered by contractors. The company has stated that using employees rather than self-employed workers in the UK puts it at a competitive disadvantage compared to rivals like Deliveroo and Uber, which use the self-employed model in the UK.
The move by Just Eat to cut jobs follows a 9% decline in customer numbers last year as Covid-19 rules eased and diners returned to pubs and restaurants. The pandemic had initially boosted the demand for delivery services as people stayed at home, but the trend has reversed as lockdown measures have lifted. Just Eat's decision to switch to freelancers is part of a broader trend in the gig economy, where companies are seeking to reduce costs and become more agile amid uncertain economic conditions.
Several people have criticised the company's choice to reduce job opportunities, claiming that it will lead to worker exploitation and impair job security. Whereas , on the other hand, others have praised the move, claiming that it will make Just Eat more competitive and better able to weather the industry's current troubles.
In response to the criticism, Just Eat has stated that it will work closely with affected workers to provide support and ensure that they have access to other employment opportunities. The company has also reiterated its commitment to providing fair wages and benefits to all its workers, regardless of their employment status.
The move by Just Eat comes just a month after Deliveroo, one of its main rivals, announced plans to cut around 350 jobs, mostly in the UK, due to "unforeseen economic headwinds." The decision by both companies highlights the challenges facing the food delivery industry as it grapples with changing consumer behaviors, increasing competition, and rising costs.
Just Eat's decision to cut jobs in the UK is a reflection of the ongoing challenges facing the food delivery industry, as companies seek to reduce costs and become more agile amid uncertain economic conditions. While the move has been met with criticism from some quarters, others have welcomed it as a necessary step to remain competitive. As the pandemic continues to impact the industry, it remains to be seen how companies will adapt to changing consumer behaviors and the broader economic environment.