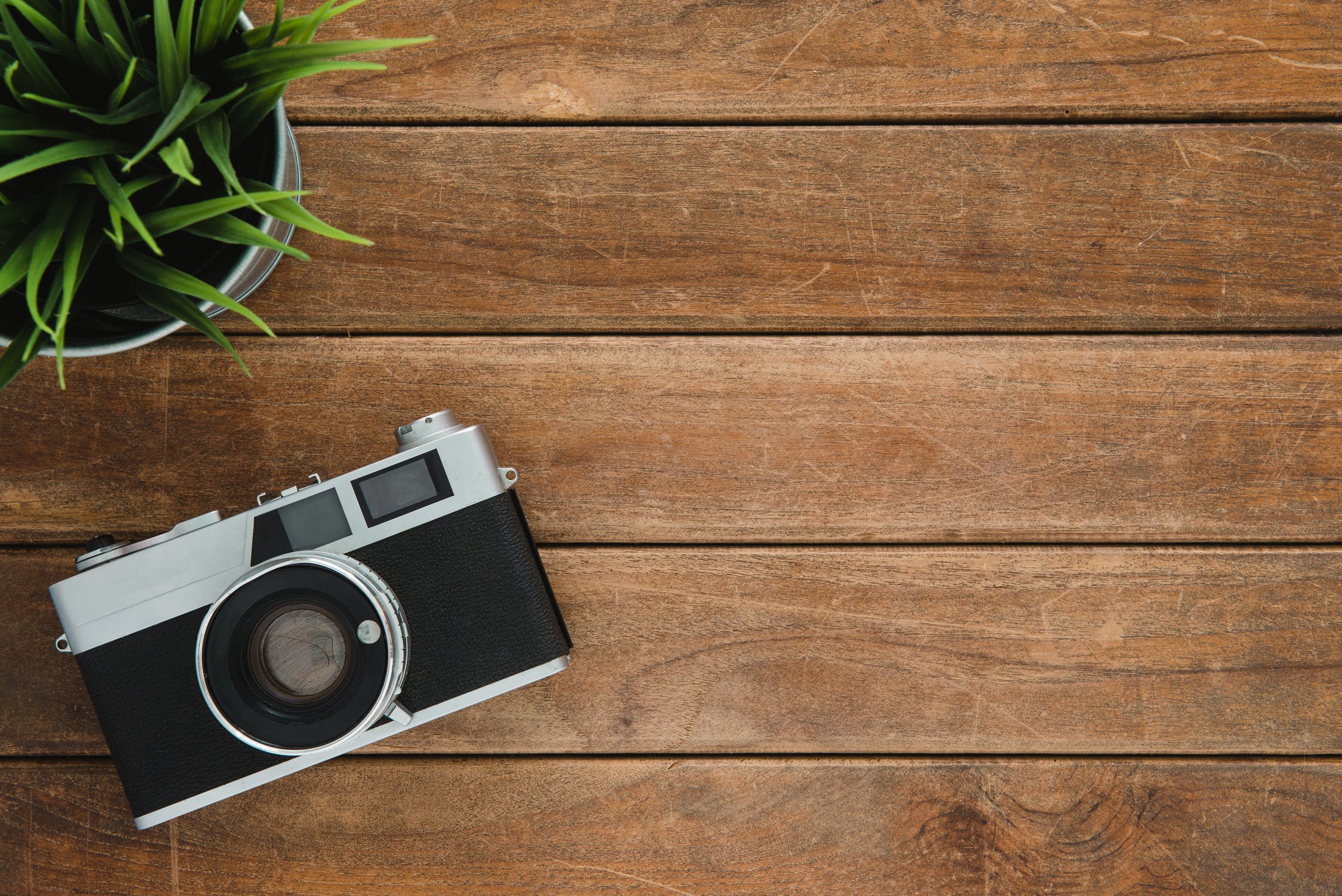 A photo can convey a thousand words; a carefully-edited photo can convey a million. Editing a photo has multiple benefits. It allows you to crop out busy backgrounds, beautify people and places, and improve tone, contrast, and textures. You can repair old pictures, focus or blur objects in a picture, convert static images to lifelike graphics, and much more.
Whether you need an optimized photo for your WordPress blog or a great headshot for your modeling portfolio, investing in a good photo editing software solution is a must. And you don't need any special skills to leverage this type of software. A simple download and skim of the self-help tutorial, and you're good to go.
To help you save your time and effort, here's a compilation of 20 of the best photo editing software solutions in the industry. All of them are user-friendly, and many of them are free. Without a moment's delay, here we go.
Best Photo Editing Software #1:

Adobe Photoshop
Adobe Photoshop rules the roost with their cutting-edge features and cloud integration. Photoshop is multi-device compatible and offers 1TB of cloud storage in their Photography plan. The in-app tutorials and intuitive interface makes learning fun and easy.
Amateur photographers will find its multiple undo, redo, and toggle last state features especially useful. Crop, retouch, annotate, or frame your images with a few clicks.
Photoshop lets you transform static images into life-like 3D images. You can drag and drop images into a canvas or frame of your choice, and see a live preview of each effect before application.
Adobe's Creative Cloud Photography Plan with 1TB of cloud storage is priced at $9.99 per month. Tax is additional.
Best Photo Editing Software #2:

Pixlr Editor
Want to doodle on your picture? Remove an unkempt background or add a retro filter to an image? Pixlr Editor will do all of this and more in seconds. All you need is a Flash Player and your creativity.
Pixlr lets you create a custom dashboard for easy navigation, backs up your files automatically, and offers subscribers 25GB of free space on Dropbox for six months. The best thing about Pixlr is it's a free online editor with professional-level capabilities.
Its Dropbox extension lets you edit and share photos from any device securely and quickly.
Use Pixlr Editor with other SEO plugins for WordPress to edit and optimize images for your website or blog and boost your Google rankings. These remarkable options make Pixlr a frontrunner in the best photo editing software race.
Best Photo Editing Software #3:

Piktochart
Piktochart photo editor is a simple-to-use software with a rich library of templates and professional editing tools. Use it to create brochures, flyers, presentations, infographics, and image-rich social media posts.
Collaboration on media assets becomes easy with Piktochart for Teams. Share and store scattered image content on the fly using its user-friendly dashboard. Piktochart provides domain-specific templates which are conceptualized by reputable designers.
Piktochart's PRO monthly plan is available for $24.17 and PRO Team monthly plan for $82.50 for up to five users.
Corel's new PaintShop Pro 2020 is a professional photo editor that intelligently merges multiple pictures. It offers a dedicated workspace that is touch-ready and seamless. Its advanced selection tool, Refine Brush, lets you pick up minute details from images.
PaintShop Pro 2020 Ultimate has additional features including photo animation, RAW photo editing, and photo painting. It renders support for most popular input and brush formats. All these features qualify PaintShop Pro as one of the best photo editing software solutions available.
For prices, contact the Corel sales team.
Best Photo Editing Software #5:

Paint.NET
Paint. NET is among the best photo editing software solutions around. It is an open source photo editor that runs on Windows-enabled PCs. It has all the basic image editing tools and comprehensive learning support.
The platform has a graphical user interface with tabs and live previews. It offers support for layers which facilitates adding multiple elements such as text, borders, frames, and effects to images. It also has high-end features such as 3D transformation and zoom.
All of their updates and plugins are free to use and easy to install. They have a large online community of users and experts that is very active.
Best Photo Editing Software #6:

Affinity Photo
Affinity Photo is a fully-loaded professional editor that works well with Windows, macOS, and iOS. Its cutting edge features include 360 image editing, RAW editing, retouching, batch processing, and HDR merge.It offers support to 100+ megapixels images and loads bulky media files instantly.
Add shadows, highlights, curves, and levels to uplift your pictures to the next level using Affinity's toolbox. Its inpainting brush lets you beautify backgrounds and foregrounds. Sculpt features in existing portraits using its liquify workspace. Custom brushes and blend modes let you unleash your creative powers to the fullest extent.
Contact the Affinity sales team on their website for pricing details.
Best Photo Editing Software #7:

Fotor
Fotor is a free Windows photo editor with a full pack of editing tools. It's regularly featured in most countdowns of the best photo editing software. Upgrades are free and available online. Fotor poses serious competition to commercial software with its extensive template library and collage-making feature.
Want to look like a superstar in your profile picture? Try Fotor's blemish remover, teeth whitener, and face sculptor tools. Make superb collages in varied layouts using its photo stitching capability.
Fotor lets you focus and blur images, batch process hundreds of images simultaneously, and optimize images to enhance the user experience.
Best Photo Editing Software #8:

NCH Software
NCH Software's PhotoPad Photo Editing Software is an open-source tool for non-commercial use. It has all the basic editing features such as crop, rotate, zoom, tilt, blur, and focus. It also lets you toggle between layers and modify their transparency.
With PhotoPad, you can apply pre-set filters, oil paint your photos, and create mosaics and collages out of your photos. It lets you change image aspect ratio without risk of distortion.
Its Regional Filter tool lets you highlight selected regions of your image. You can replace backgrounds and combine photos of varying exposure into a single HDR image.
Best Photo Editing Software #9:

Magix
Magix has end-to-end editing solutions including Photostory (a tool to combine photos into slideshows), Xara Designer ProX (a tool for image editing, Web designing, DTP, and illustration), and Photo & Graphic Designer (a tool to add text layers to photos).
Magix's Xara Designer ProX has vector graphics that lets you add lines and curves to images to make them sharper. You can add outlines and gradients to photos for a slick look. Design custom logos and website elements and compress them to reduce website load time. Leverage Magix's online content catalog, which has over 1 million stock photos and SmartShapes.
Xara Designer ProX is available at a discounted price of $159.
Best Photo Editing Software #10:
PhotoWorks
PhotoWorks is a powerful photo editor for PC that has all the necessary tools for retouching pictures in a glance. Use Auto correction to fix contrast or change color balance. Enhance the composition with various crop grids, apply 3D LUT presets and use pro-tools like Curves or Tone Mapping to turn your shots into flawless professional photos.
Fix your portrait pictures with AI-driven modules Portrait Magic and Face Sculpt. Remove all skin imperfections such as skin glare and blemishes, improve the skin tone and whiten the teeth in one click.
Try PhotoWorks and blur, change, or erase your pictures' background in a few simple steps or change the whole look of your pictures by applying artistic filters.
Best Photo Editing Software #11: Movavi
Movavi is a top-of-the-line desktop photo editor. It has AI-powered editing capabilities that intelligently sharpen and contrast poorly-lit photos. Its selection and replacement tools let you remove photobombers and distracting backgrounds from your pictures.
The photo restoration tool retouches and repairs legacy pictures to make them as good as new. Movavi Photo Editor lets you add color to black-and-white vintage pictures. Want to change your hairdo or skin color in a photo? Try Movavi's 17 photo retouching tools to magically transform yourself.
Best Photo Editing Software #12:

BeFunky
The next tool in our best photo editing software roundup is BeFunky. This photo editor has all the essential editing tools plus a funky cartoonizer. Add a fun touch to your images and gather compliments for your editing skills. BeFunky has over a million vector icons and fonts to choose from. Its Artsy filter can even turn a plain photo into a piece of art.
Arrange your photos into stunning collages, with layouts tailored for YouTube, Pinterest, and Instagram. Drag and drop design elements to assemble graphics that combine images, text, borders, call-outs, and effects.
The BeFunky Plus subscription is available for $6.99 billed monthly or $4.99 billed annually.
Best Photo Editing Software #13:

PicMonkey
PicMonkey is a great online photo editor with oodles of features. With each subscription, you get cloud storage that lets you store images dynamically, collaborate and comment on shared pictures, and even edit pictures together with your team.
Mask and layer your images, make business cards and social posts, and organize your digital assets smartly. Make the most of the 100+ textures, 200+ fonts, and 2,400+ templates in PicMonkey's repository. Get a free PicMonkey mobile app with your subscription to edit photos on the go.
Get the PicMonkey Basic plan for $7.99 billed monthly or $72 billed annually.
Best Photo Editing Software #14:

ACDSee
ACDSee photo editing software is a powerful combination of digital asset management and editing tools. It provides support for RAW and layered editing. Now, you can refine the raw captures from your camera and convert them into sleek, professional-grade pictures.
Advanced Light EQ is ACDSee's patented light control technology. It lets you highlight and edit each pixel of your image in isolation. Get all these remarkable features and tools in ACDSee Photo Studio Ultimate 2020.
ACDSee Photo Studio Ultimate 2020 Personal plan is priced at $69 per year.
Best Photo Editing Software #15:

GIMP
GNU Image Manipulation Program (GIMP) is a free, cross-platform image editing software. It runs on WIndows, Linux, Mac, and OSX. It has support for popular programming languages and its source code can be manipulated freely.
Apart from the fundamental editing tools, GIMP renders desktop publishing quick and painless. It has an efficient color management capability that lets you reproduce color-rich photos without any loss of quality.
Its subscriber community has created numerous plugins and scripts that you may deploy free of cost. This amazing tool is an essential addition to every roundup of the best photo editing software solutions.
Best Photo Editing Software #16:

Polarr
Polarr is a photo editor for Windows. It offers basic editing tools for free and professional tools to its members at a nominal rate. In its pro pack, you can access Polarr across all platforms and share it with up to five users.
Polarr's free features include color tint and vibrance, light control, smart adjustment, custom crop, and many more. Its pro pack gives you color, brush, and depth masks, 12 premium filters, and legacy and custom filter syncing.
In the free version, you can use Polarr's utilities such as unlimited undo, history backup, and interface customization.
Membership for Polarr's pro pack is available for $3.99 monthly (billed monthly) or $29 yearly.
Best Photo Editing Software #17:

iPiccy
iPiccy is a free software solution with an image editor, collage maker, and graphic designer. You need to install Flash Player to run this tool.
It lets you finish and polish your old photos and add backgrounds and text to your camera captures. Transform the layout of your collages, change their cell roundness, beautify their frames, and drag and drop pictures into them in just a few clicks.
iPiccy's graphic designer allows you to scribble on your photos and add pre-set stickers on them. It's a one-stop destination for all your basic editing requirements.
Best Photo Editing Software #18:

SumoPaint
Our next best photo editing software is Sumopaint. It is a free online image editing and painting software solution.You can even download your Sumopaint files and work on them offline.
The platform is stacked with tools such as animated brush, gravity option, symmetry editor, and bump mapping. Fill your 2D images to give an illusion of depth. Give your images a mosaic effect or reflection. Warp and distort your photos artistically. Share your images with Sumo's online community of 950,000 members to invite feedback and collaboration.
Best Photo Editing Software #19:

Photo Pos Pro
Photo Pos Pro is regularly featured in roundups of the best photo editing software for both beginners and professionals.
This free photo editor comes with 24-hour customer service and support. Its Version 3 has numerous basic and premium features and offers support for RAW files, computer scanners, and digital cameras.
The platform's batch editing and export capabilities make digital image transformation convenient and quick. Smart selection allows you to select miniscule details from a photo and then transform, blur, focus, recolor, or zoom it. Fix poorly-lit pictures or poorly-built bodies using Photo Pos Pro's beauty enhancements.
Best Photo Editing Software #20:

InPixio
InPixio is among the best photo editing software solutions and has both free and paid editions. Digitally enhance your photos by using its 117 frames, 66 textures, and 120 effects and filters. Capture your memorable moments, use InPixio to transform them into pieces of art, and then save them in a collage for eternity.
The only challenge with InPixio is its variety of mind-boggling tools. Add a vintage oval vignette to your picture, darken or lighten picture tone, or save your favorite filters and templates in a gallery. This great tool gives wings to your imagination and a new life to your photos.
InPixio's Photo Editor PRO is priced at $19.99 currently.
Wrapping Up
That's our lineup of the best photo editing software options to choose from whether you're a novice or a professional. Now, you don't have to worry about loss of resolution or fidelity in your old photos. Nor do you have to fret over an unsightly pimple on your face. Just unleash your creativity and start crafting amazing photos.
The best part is that most of these software solutions have free downloads for a limited period to help you evaluate and compare their usability. They are simple to use and take just a few minutes to install.
Many of these best photo editing software options can be used online without downloading an app. Their cloud integration allows automatic syncing and backup of edited files. So, edit on the move and keep sharing remarkable photos on your blogs and social accounts.
Which one do you think is the best photo editing software solution? Please share your feedback and experience in the comments section.