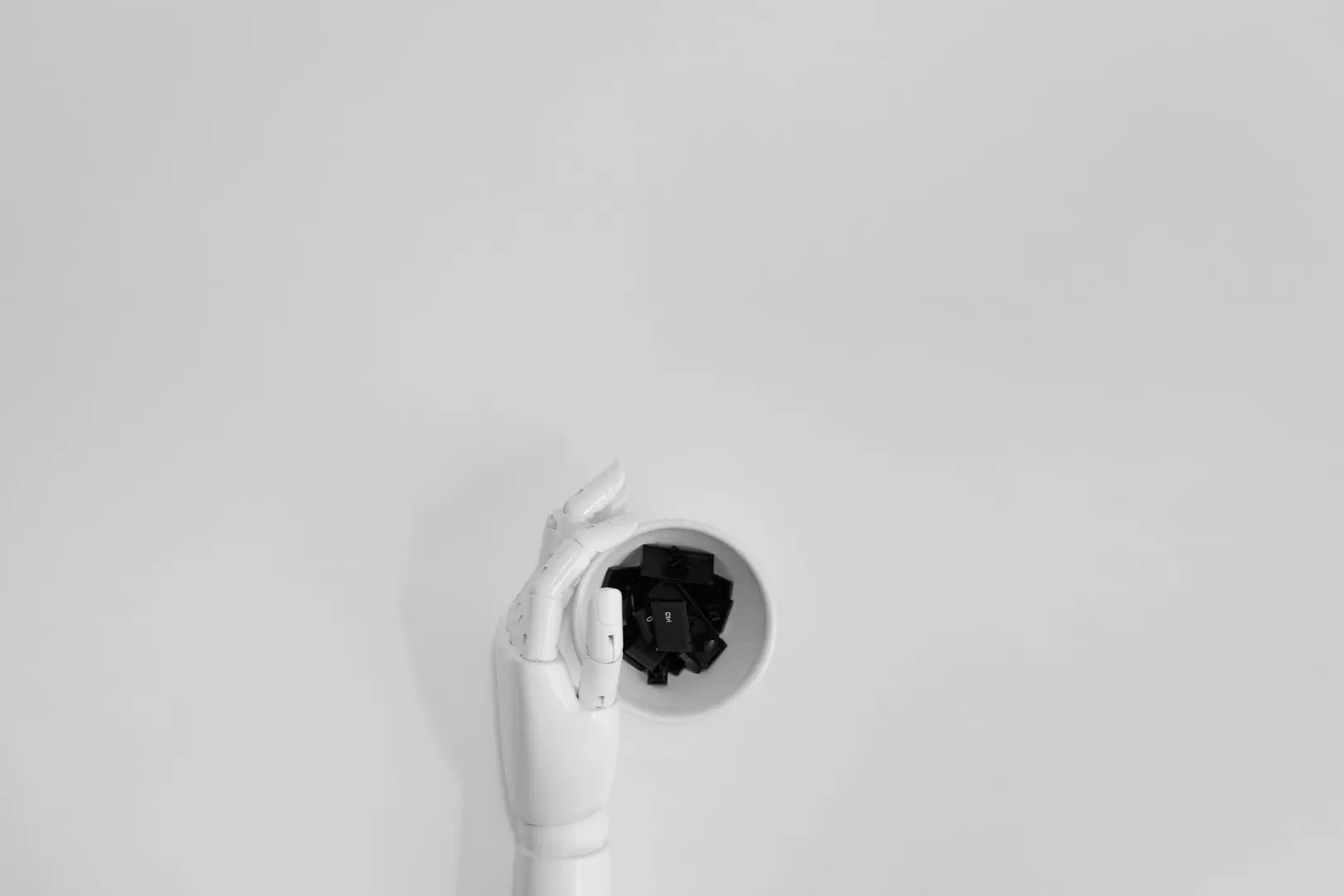 Hyperautomation is the latest technology to be making waves in every sector.
Hyperautomation in banking will continue to transform the operations of the industry by providing speedy and streamlined solutions.
Hyperautomation in banking has become an essential part of the industry. It continues transforming the work processes and making them more efficient and effective. Hyperautomation uses a combination of artificial intelligence, robotic process automation, machine learning, etc., to provide the necessary solutions to automate processes. Banking giants like Axis Bank have employed RPA for the complete automation of their complex processes, such as trade finance processes, diseased claim processing, and trade processes. The RPA integration in the banking field is expected to reach $1.12 billion by the year 2025. As the finance and banking industry keeps growing at an enormous pace, they must offer services speedily and reduce delays or losses to stay up to date with the rapid growth of the sector.
3 Ways Hyperautomation in Banking Can Improve the Industry
As the banking industry keeps evolving, it must adopt hyperautomation in banking processes to achieve operational excellence.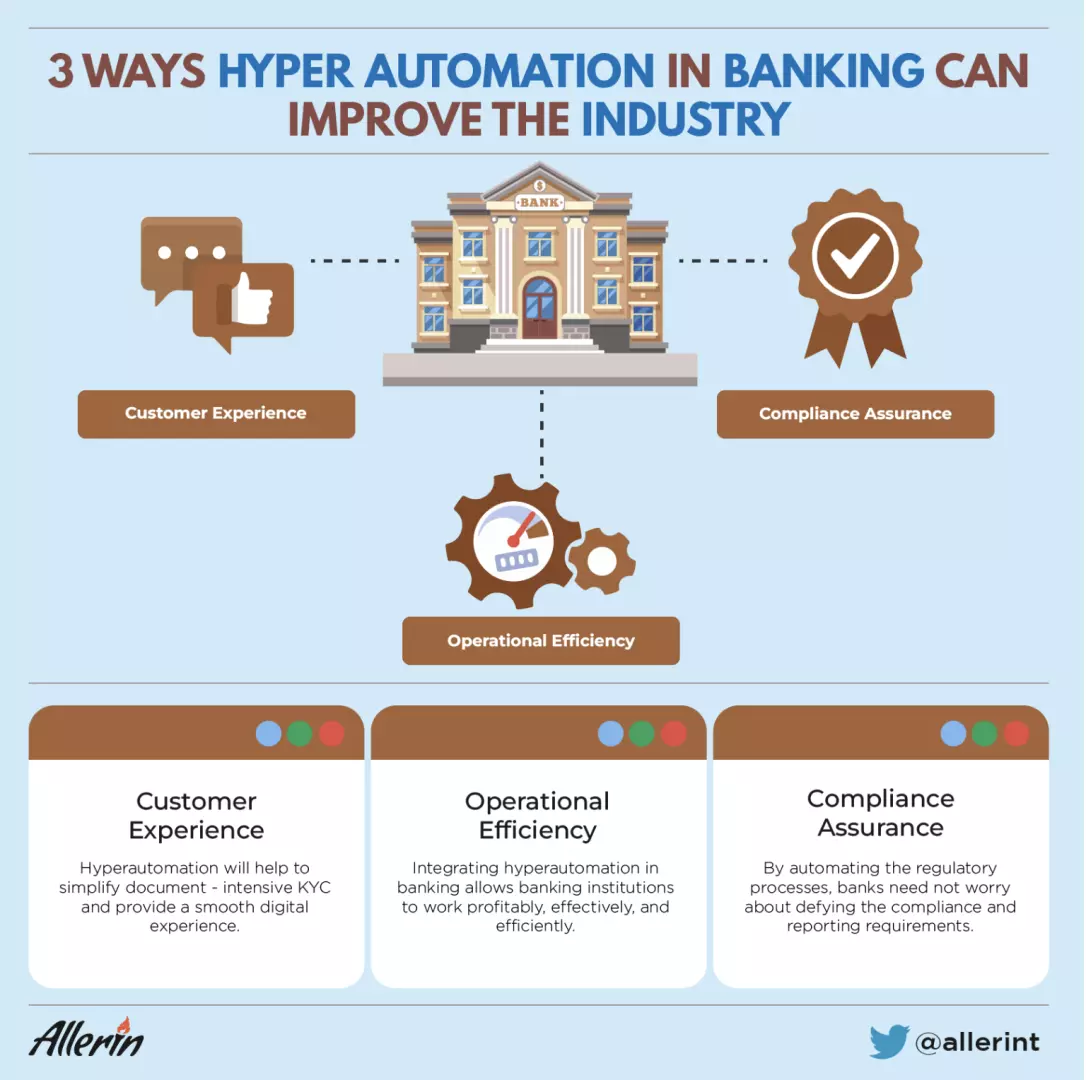 1. Improving Customer Experience
Hyperautomation will help to simplify document-intensive KYC and provide a smooth digital experience. It provides flexibility to firms to respond to diversified consumer requirements and manage increased levels of services. Existing services will also be enhanced through data-driven decisions. Using hyperautomation in banking can enable banks to deliver a satisfactory customer experience across all fields and build lasting relationships.
2. Streamlining Operational Efficiency
Integrating hyperautomation in banking allows banking institutions to work profitably, effectively, and efficiently. It allows banks to operate at maximum capacity with marginal human intervention. This enables the banks to focus on their core competencies and let machines and software take over the tedious and monotonous work. Automating cross-functional tasks improves communication and collaboration and aligns the teams and their processes, leading to enhanced productivity and operational efficiency.
3. Automating Compliance Assurance
To avoid fines and legal challenges, it is critical that banks meet compliance. By automating the regulatory processes, banks need not worry about defying compliance and reporting requirements. Hyperautomation can be relied on to provide accurate and timely reporting for each step in the procedure for regulatory compliance and audits.
More banking companies and financial institutions are adopting hyperautomation so as to reform their operations as it adds accuracy, efficiency, profitability, and speed. Hyperautomation in banking can help to transform the workforce by removing the need to conduct mundane and repetitive tasks and allowing the workforce to focus on their core competencies.