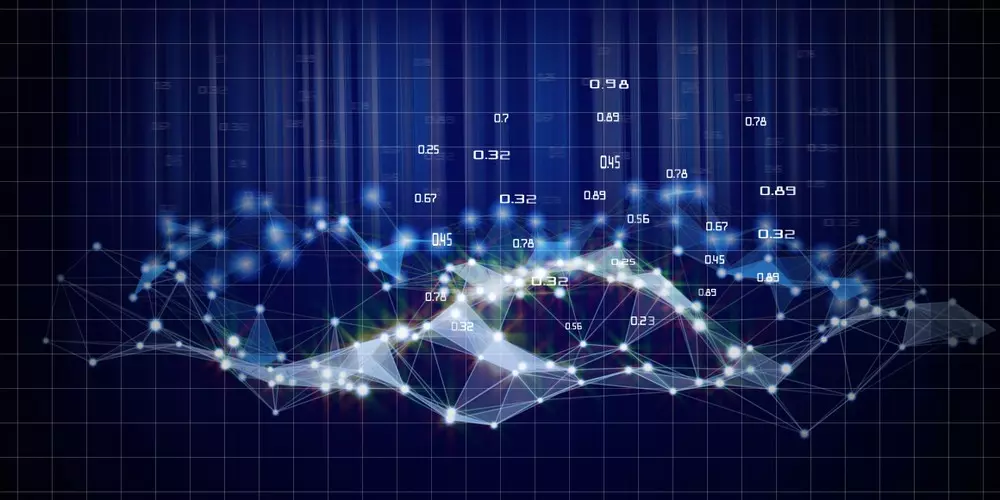 Industries across the globe are using applications of data mining to gain insights from a huge volume of data and improve the efficiency and accuracy of their businesses.
Data mining is an interdisciplinary field of computer science and statistics that can find patterns in large data sets. Its overall goal is to extract information from data and transform it into an understandable insight for further use, such as for predictive analysis, segmentation, and anomaly detection. And it is a part of almost all predictive analytics techniques. Data mining helps to find patterns from data sets that are used to create predictive models. Predictive algorithms are then applied to these predictive models for making accurate predictions. The ability of data mining to detect patterns and relationships from data can help businesses to make better decisions. These insights can help businesses to increase customer loyalty, unlock hidden profitability, and reduce client churn. These potential benefits have paved the way for several applications of data mining that are adopted by businesses across the globe.
Five Applications of Data Mining Across Industries
Businesses primarily use data mining for providing strong consumer-focused services as they can collect consumer data and gain insights to get a competitive advantage.
Retail
The retail industry is one of the most customer-centric industries as they require their customers to visit them more frequently. And therefore, retailers can benefit the most from data mining. One of the biggest trends in the retail industry is to provide recommendations to customers. But if the recommended products are not related to customers frequently, then it might frustrate customers. And this may end up the relationships between customers and retailers. And that's where data mining comes into the picture.
Data mining can help retailers to provide the most accurate and appropriate personalized product recommendations to customers. It can classify customers based on their demographics, likes, dislikes, and historical purchases to provide accurate and most relevant personalized product recommendations to customers. And this can also help retailers to promote their most profitable products and earn extra profit.
Data mining can also help to detect changes in customers' behavior and help to retain them. For instance, based on the frequency of purchases, data mining can determine any changes in the pattern of consumer purchase data. And, if the purchase frequency sees a steady decline, then retailers can put in extra effort and provide promotional offers to retain customers.
Healthcare and Health Insurance
The healthcare industry collects a dazzling amount of data via wearables or health files in the form of electronic Health Records (EHRs). And data mining techniques can help to gain insights from this data to provide optimal treatment and enhanced service to patients. Data mining can compare the treatment results provided by various medicines for a specific disease for different age groups. Thus, data mining can help determine the best standard drug for a disease.
Data mining can also help health insurance agencies in several ways, such as detecting fraud, identifying potential customers, and determining risky customer behavior. It enables health insurance agencies to detect fraud by first establishing normal patterns from previous claims and then comparing them with new claims to find any unusual pattern that can lead to fraud. It can also help them to predict which customers are likely to buy new policies based on their medical data. For instance, if a patient is suffering from a disease, but that disease is not covered in his or her current insurance, then insurance agencies can sell that person a new policy that covers the disease he or she is suffering.
Banking and Finance
The banking and finance sector produces a huge volume of transactional data every day. And based on this data, data mining can determine unusual patterns to detect and predict fraud. Data mining can help detect current trends in the banking and finance sector to provide an opportunity for more business. For instance, it can detect current and predict future demands for certain services and help businesses to prepare in advance for it. Based on the frequency and patterns of transactions, data mining tools can also help to determine the loyalty of customers. And, then businesses can provide custom offers to loyal customers and ensure that they retain them.
One of the most popular data mining use cases in the banking and finance sector is fraud detection. Banks and finance agencies provide loans and credit cards to their customers. But, some customers cheat them and do not return the money. Data mining can detect transactional and behavioral fraud patterns and help them to minimize fraudulent instances. For example, based on historical data, data mining tools can detect transaction patterns of a fraud case. And, they can flag accounts of customers with similar transaction patterns. The banks and finance agencies can then decline all the transactions of those customers until further communications.
Telecommunication
Telecommunication companies are operating in a highly competitive environment. And they can use data generated by their operational systems like ERP and CRM with data mining techniques to get a competitive advantage. Data mining can help telecommunication companies to categorize customers based on their tastes, gender, demographics, and income. And based on this customer segmentation, businesses can offer personalized services to customers from different groups. Businesses can also create different offers for different groups based on their usage and lifestyle.
Based on the call-detail records, data mining can detect unusual behavior in calling patterns to flag fraud on customers' accounts. Data mining can also help to determine potential customers who can be easily converted to leads. Thus, the sales team can use such insight gained from data mining to increase their sales.
Bioinformatics
Bioinformatics is an interdisciplinary field of developing methods and tools for storing, analyzing, and studying biological information. The bioinformatics includes structural, expressional, cellular, and genomic data. Data mining can find patterns in this biological data to help doctors and researchers study the analysis of biological functioning. And, this can help enhance the speed of research and development in the healthcare industry. Further, data mining can find patterns in protein bonding with a specific drug. For instance, it can determine which drug bonds best with which type of protein molecules. Thus, doctors can provide personalized optimal treatment to patients with the help of data mining.
Organizations are leveraging several applications of data mining. But, data mining faces few challenges like unreliable sources of data, the proliferation of security and privacy concerns, and mining methodology challenges. Businesses need to minimize the limitations of data mining caused due to such challenges to be able to gain better insights and improved accuracy of outputs from data sets.
In today's world, data is readily available from various sources, but not all of them are reliable. Organizations should gather data from reliable sources so that they can get the desired results. Also, there are several mining methodologies that function differently. Every methodology has its way of controlling and handling the noise in data. And organizations should wisely choose the appropriate methodology based on the diversity of data available with them to benefit in the best possible way. And to overcome such challenges, organizations need a data science team. If organizations can overcome these data mining challenges, then the output accuracy will improve, thereby enhancing the performance of predictive technologies.