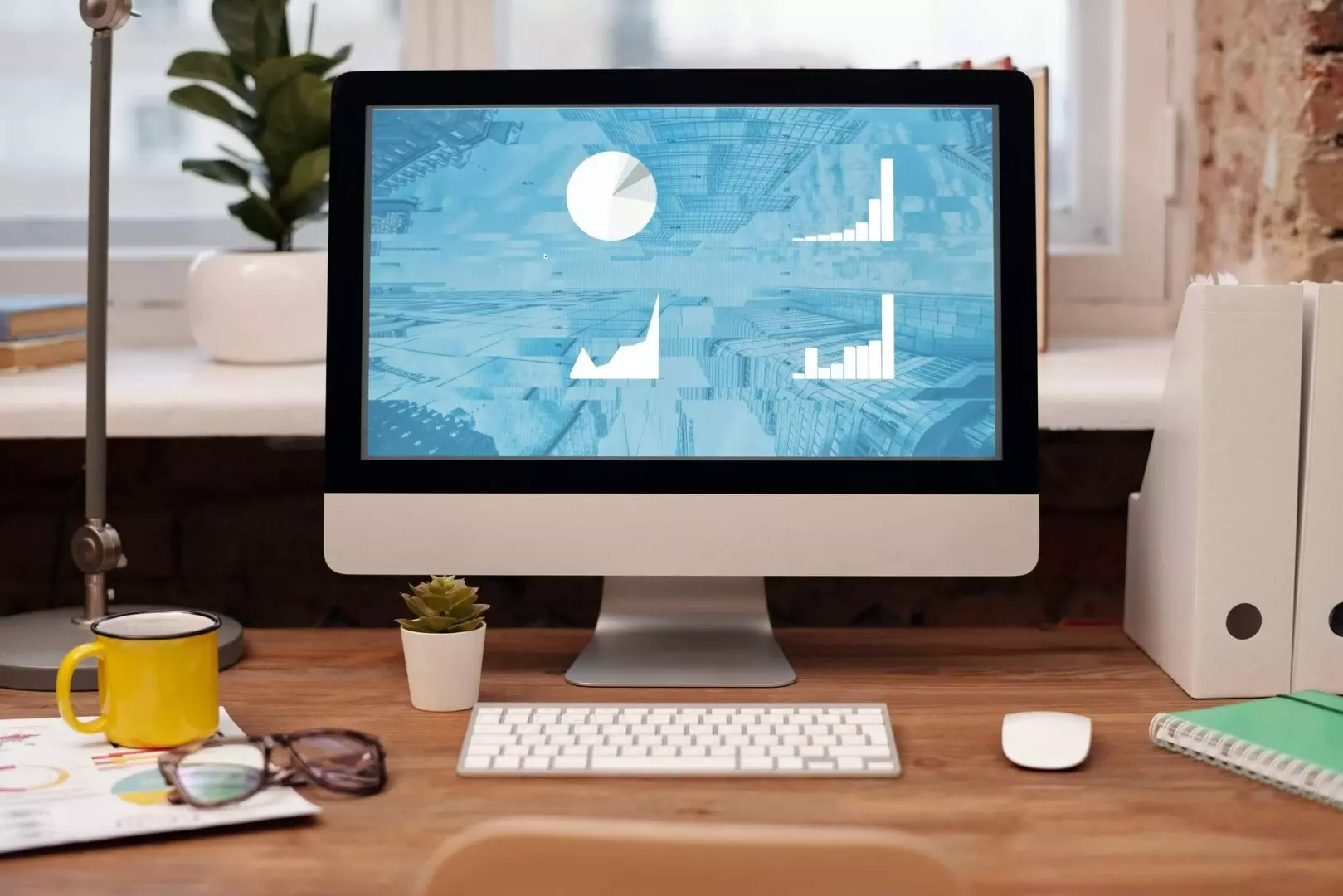 Web builders have become excessively popular in the past decade.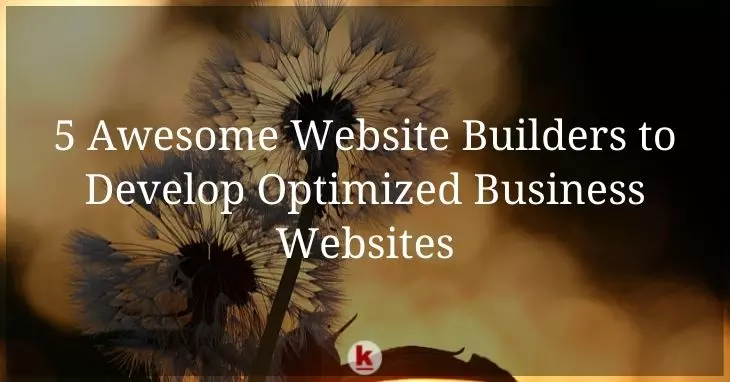 A website builder is a DIY tool that allows you to construct a website using pre-made templates, without writing any code. The website builder you choose for your business determines how your site looks and functions, what features you can include and other details like SEO and transaction fees.
Here is a list of 5 best website builders, with their pros, cons, and pricing. Browse the list and find the one that fits best for your business.
1. Wix
Wix.com is a very popular cloud-based website builder. It is best known for its user-friendly powerful set of features to easily build a modern and eye-catching website. Although Wix is suitable for all types and sizes of businesses, it is the best option for you if you have a start-up or small business willing to scale up.
Pros
Wix website creator is a fully hosted platform.
Get access to hundreds of templates to choose from.
Intuitive drag and drop site builder.
Offers business tools like Ascend by Wix, which includes a CRM, email marketing, automation, invoice generator and video maker.
Design a beautiful website with help of Wix ADI.
Dozens of free and paid apps that you can install on your website.
Get a free SSL with all Wix plans.
Cons
Free plans show Wix branded ads on your website.
It is complicated to move your website away from Wix.
The Connect Domain plan costs ?80 per month and you still have to buy a domain name separately.
No 'Live Chat' option.
To redesign with a new template you have to rebuild from scratch.
Pricing
Free Plan (best of testing your site)
Connect Domain: $80/month (billed annually)
Combo: $125/month (billed annually)
Unlimited: $185/month (billed annually)
VIP: $325/month (billed annually)
Business Basic: $225/month (billed annually)
Business Unlimited: $300/month (billed annually)
Business VIP: $500/month (billed annually)
2. Squarespace
Squarespace is another website builder that targets the niche of flexible customization options with an easy-to-use editor. It has been around since 2003 and millions of websites created on their platform. Though the designs offered by Squarespace are even more polished for better visuals, it is not for beginners.
Pros:
Enterprise-grade infrastructure for hosting your website.
Detailed onboarding process helps start you off.
Great visuals and well-designed templates
Google AMP
Add coding with the Premium plan
Mobile editor
24/7 customer support
eCommerce plan allows you to add an online store to your website.
Cons:
Offers limited integrations with third-party services
eCommerce plans only allow Stripe, Apple Pay, and PayPal for payment processing.
No backup and restore feature.
Pricing:
Personal: $12/month
Business: $18/month
Basic Commerce: $26/month
Advanced Commerce: $40/month
3. Weebly
Although it's not exclusive to eCommerce, Weebly ranks as one of the best eCommerce website builders significantly. It offers more design options than your average basic website builder. Their content management system also easily supports large websites that count more than 150 pages.
Pros:
Thorough onboarding is really helpful for beginners.
Easy-to-use "drag and drop" interface.
Responsive themes, adaptive to mobile devices.
Built-in features for contact forms, photo galleries, sliders, and more.
Inclusive package includes hosting and backend support.
Social media integration.
Helpful SEO guides and support center.
Cons:
No third-party add-ons - get stuck with only what Weebly offers.
Must upgrade to a paid account to remove advertising.
Cannot hire a developer or designer to add new functionality or feature to your website.
Charges 3% transaction fees on every purchase made through your eCommerce store.
Pricing:
Connect: $5/month (when paid annually)
Pro: $12/month (when paid annually)
Business: $25/month (when paid annually)
4. GoDaddy
GoDaddy is known to be one of the largest domain names and hosting service providers, but it also has its own website builder. GoDaddy Websites and Marketing provides you with a toolkit to build your website and run your email marketing, social media, blogging, and SEO. With GoDaddy, you can build a website for free and access features such as a social media content creator, password-protected pages, and in-built analytics.
Pros
Simple and easy tool to create professional-looking websites.
Pre-loaded with ready-to-use blocks - drag and drop to build different layouts.
Integrated photo library with professional images from Getty
Upload your own photos and create image galleries.
Works on smaller screens too.
Cons
Lacks in some key SEO areas.
Not as feature-rich and flexible as most other website builders.
Offers a limited set of features with fewer design options.
Quite difficult to move your website to WordPress.
Pricing
Basic: $9.99 /month (when billed annually)
Standard: $14.99/month (when billed annually)
Premium: $19.99/month (when billed annually)
Ecommerce: $24.99/ month (when billed annually)
5. WordPress
WordPress has been among the top website builders throughout the early 2010s, but the emergence of more user-friendly website builders like Wix and Squarespace has debased it somewhat. Yet, it remains competitive, powering 39.5% of all websites on the Internet with unique features, its unlimited plugin library, and its supreme blog-friendliness.
Pros:
Free and open-source software.
Very easy to get started
Robust third-party plugins library.
No maintenance or complex installation process.
Tons of support and feedback and technical assistance from the community.
Best website builder for blogs
Option to use extra SEO plugins like Yoast
Cons:
Not easy for beginners.
Takes a big-time commitment.
Too many limitations in place with each plan.
All the best features (via plugins) cost extra.
Pricing:
Personal: $160/month (billed yearly)
Premium: $280/month (billed yearly)
Business: $640/month (billed yearly)
Ecommerce: $1152/month (billed yearly)
Conclusion
There are a lot of different website builders out there as per different business needs. Often people over-analyzing their website project and spend days comparing every little feature. We suggest you just sign-up for a free trial, to quickly check whether it is suitable for your business or not. Though, the most popular option overall is Wix. They're a pretty dominant force in the website building business. Rest, it all depends on your use case.