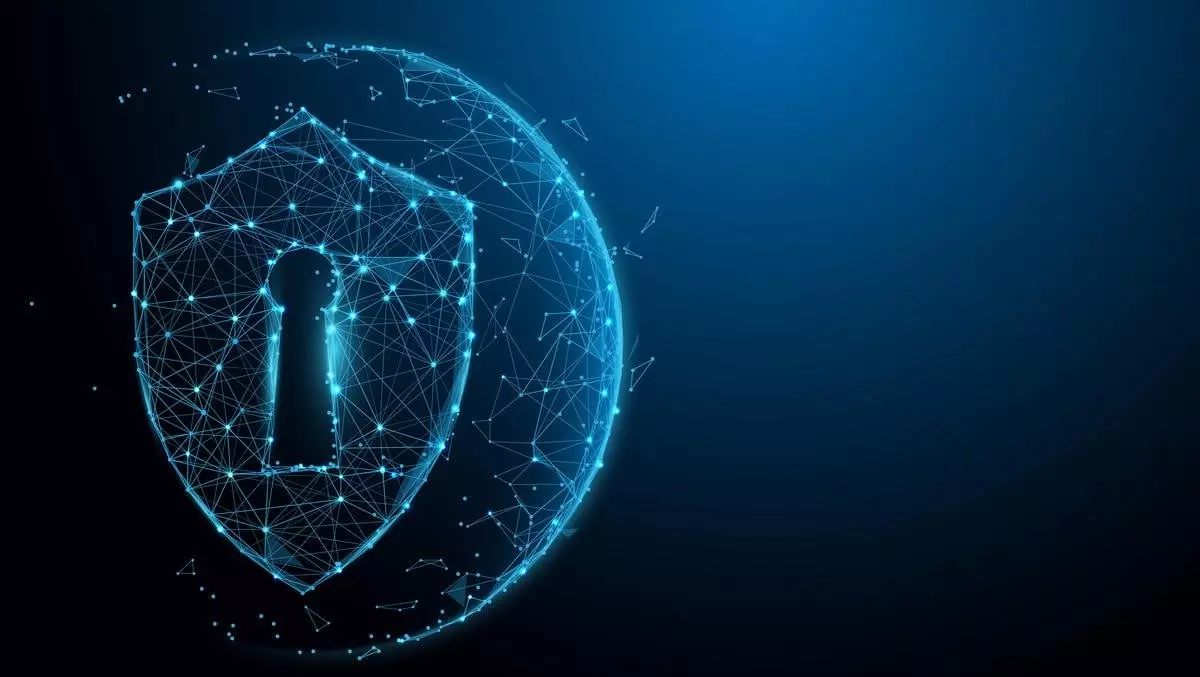 Automated cybersecurity defense mechanism offers companies with sophisticated solutions to battle against the onslaught of cyber-attacks.
As the Internet became the hub for promoting economic growth, almost every business interaction began to occur using it as the platform. But along with the growing economic opportunity, arose a whole new host of risks and concerns around cybersecurity. For almost a decade now, cybercriminals have put enterprises under intense pressure with their evolving, sophisticated than ever before, and shrewd attacking methods. From ransomware attacks to malware injection to phishing to cryptojacking to formjacking to now automated cyber-attacks, we must say that hackers have indeed come a long way in carrying out their awful, illicit activities. A study from Jupiter research reveals that "more than half of all data breaches globally (are) to occur in the US by 2023." No country would wish to hit the headlines for an awful reason, like this one. And hence, the US government is to spend 15 billion dollars on cybersecurity-related activities. On a similar note, companies, regardless of their size, should brace themselves and fortify their strategies to combat against these grifters. With cybercriminals becoming cleverer and more sophisticated day-by-day, there is a glaring need for companies to go beyond their traditional cybersecurity practices. And, one such effective, latest and innovative defense practice is the automated cybersecurity.
Traditional Cybersecurity Goes Out of Style
Until now, companies have relied on security systems that largely focus on generating a perimeter-based security infrastructure. Various companies across the world are widely using firewalls, encryption-based and anti-virus applications. And until lately, organizations were in fact well prepared to safeguard their data, to a reasonable degree. However, a lot has changed recently. Considering today's condition, older security practices are just not reliable enough. What if hackers happen to quash down the periphery of the system? If that happens, the data residing in an organization can be easily stolen and used by hackers. Hence, security tools that can analyze and identify complex incoming threats are of utmost importance. Companies should direct their focus from being reactive to becoming proactive when it comes to spotting cybersecurity threats. Clear anticipation, less incident response time, and fast recovery are must-haves for companies if they wish to stay prepared for the new-age hacking tactics.
Automated Cybersecurity is the New Norm
Gone are the days when automation was meant to drive operational excellence, meet productivity demands, and digitize the workflows alone. From now on, automation will have its impact felt far beyond what it once offered. If leveraged appropriately, automation has the potential to level the playing field against hackers. Let's check out the challenges in the cybersecurity landscape that can be dealt with the help of automation:
Cybersecurity Talent Gap
The explosion of cyber-attacks has escalated the pressure on companies to tighten their security measures. Whether predicting imminent attacks well in advance or coping up with consequences, companies are required to pay special heed to have a team of experienced cybersecurity professionals onboard. Unfortunately, the outbreak of threats across several companies has risen another concern - shortage of talent - in the IT space. Here's where the role of automation comes in. Tools and applications can seamlessly abridge the missing cybersecurity talent gap and can sophisticatedly carry out activities with negligible or no human involvement.
End to End Assessment
A survey says that more than 40% reported security breaches are caused due to employee negligence. This clearly indicates that completely handing over a sensitive area like cybersecurity to human workers is not the right choice to make. Thorough research, accurate risk analysis, and most importantly, regular end-to-end assessment should be done for satisfactory results. But, there is room for error, laziness, and negligence when humans perform any job. It is quite true that human workers increase the probability of hacker attacks, knowingly or unknowingly. What's actually needed in organizations is an automated workflow process. Right from anticipation to monitoring to security incident response, everything should be automated for noteworthy results in controlling cybersecurity dangers. Tapping into the world of automation will lead organizations to smoothly and continuously maintain the security checks, thereby increasing the efficiency, optimization, and accuracy levels.
Complexity of Security Threats
With the invasion of new-age technologies, hackers have become quicker and smarter in performing their unlawful activities. Along with the incoming hacker alerts, organizations now see snowballing levels in the complexity of security hazards too. The current situation demands workers to leverage the latest technologies and tools to beat the success rate of these evil actors. Automation is the best option there is for organizations to anticipate the incoming security dangers, analyze the hazards, and become ready to combat the would-be threats or breaches.
Benefits of Automated Cybersecurity

Before getting into the pros of using automation for safeguard against hacking, let's first comprehend what automated cybersecurity is. Automated cybersecurity is an integrated set of security machine-based applications or tools that automatically addresses imminent threats that would otherwise come in later. With automated cybersecurity methods in place, organizations can:
react to all possible security dangers with advanced threat intelligence
consolidate all the technology-powered tools in one place
tackle security-related problems automatically in real-time
have clear visibility of and firm control over all security-related events
gain vital security metrics in real-time
reduce human involvement in cumbersome remediation tasks
help employees be more productive
automate the controlling of false security alerts
promote cost saving
streamline breach incident response
facilitate informed decision making
Hackers are weaponizing new-age technologies to eavesdrop on various devices, steal our data, and to carry out other malicious activities. At the forefront are automated cyber-attacks, where attackers are attempting to train bots to go rogue. With hackers becoming savvier, organizations are actually left with no option but to make leverage automation to their advantage. Fighting fire with fire, companies should importantly endeavor to make a hacker's job super tough. Automated cybersecurity is indeed the best cybersecurity solution if organizations wish to effectively combat hacking, guard against their digital assets, and build brand loyalty. To start with this practice, organizations will have to first focus on defining and identifying goals. Once done with objective identification, they should check their existing infrastructure and make the necessary changes to ensure agility and robustness. But before anything else, organizations must ensure that they have on board a team of developers, testers, and analysts with decades of experience and technical expertise on automated cybersecurity for making automated cybersecurity effort a success.