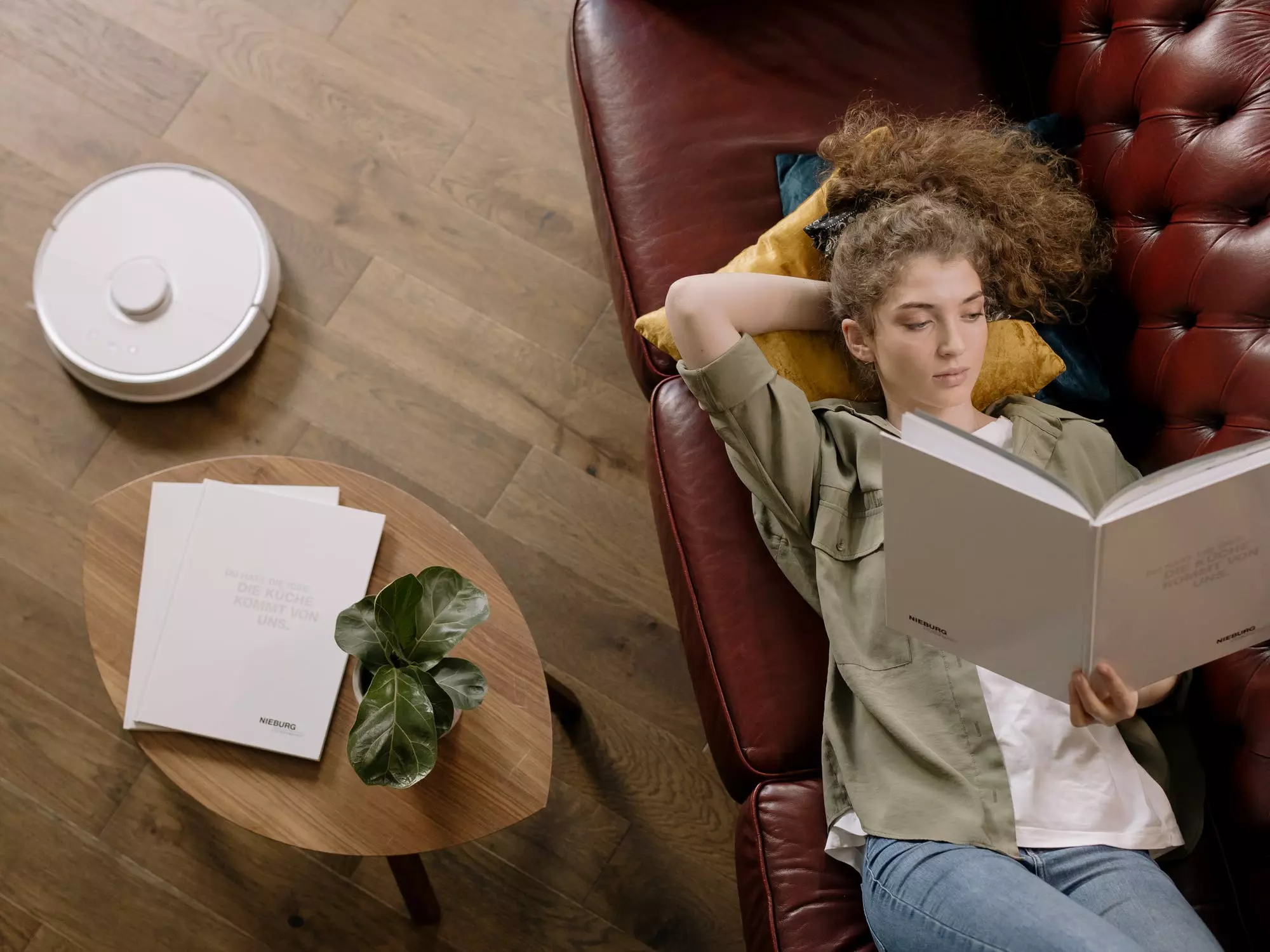 Vacuum cleaners are constantly getting more and more technologically advanced, and it's impressive to say the very least.
We're spoiled with incredible new features that make cleaning easier, and some of the best are making themselves known in 2020 — they're worth having.
It's been a strange year for many reasons, but for our favorite home appliances, there has been no better time. So, why not make use of some of your new-found free time by trying out some of the coolest new vacuum cleaner features you will see in 2020 and beyond?
1. Smart Vacuum Cleaners
Tech lovers rejoice, as this type of vacuum cleaner really does take the hassle out of cleaning. You can control it with your smart device, and it will even track your steps (a good way to stay fit when stuck in the house), send cleaning reminders, and keep a record of the amount of dust and dirt you have sucked up. For the cleaning aficionado, it's the perfect addition to any home.
If you want to go fully mobile, you can even use the app to control the power settings and it contains clear maintenance videos so that you can take good care of your vacuum cleaner. To some, it's gimmicky, but to many, it's a cleaning dream come true.
2. Automatic Suction Controls
This is something that has been quite prevalent in the Dyson V11 cordless series. It can be difficult to know which level of suction your floor requires, and having a vacuum cleaner that can detect this automatically is exceptionally helpful. The V11 is a prime example, immediately switching up the power levels according to the floor that you are cleaning.
There are no delays, it works in a quick and accurate manner, providing you with the best possible results. It optimizes the battery life and keeps things working efficiently, but you will find that this feature comes with a higher price tag.
3. Anti-Hair Wrap Technology (Shark)
This latest addition from Shark has revolutionized the way in which carpets are cleaned. Gone are the days of hair getting wrapped around the brush bar and leaving it clogged — now you can vacuum in total peace thanks to Anti-Hair Wrap technology. This is because it uses a flexible silicone guard that directs hair straight to the bin instead of letting it get stuck on the bar.
The guard runs alongside the brushes, allowing them to work as normal deep cleaning your carpets but without the risk of blockage so many vacuum cleaners take. It's one of those features you expect Dyson to come out with first, but Shark really took the cake here.
4. Digital Displays
This is most commonly found on cordless vacuums, and it has become more advanced as time has passed. This is especially true in the case of the Dyson V11, which really took the digital display concept up a notch with its Absolute model. The digital display gives a real-time countdown for the battery life on all settings, but that's not where it ends.
It will let you know when it needs to be charged and the filter cleaned, but will also display detailed video guides that show you what might be wrong with your vacuum and how to start it back up if you come across a technical issue. It's highly advanced and exceptionally helpful with regards to making housework a little easier.
5. Cleaning Versatility
In this day and age, we want things that do more than their standard job without compromising on quality. Samsung has captured this perfectly in their latest vacuum cleaner, the Jet VS9000. It's not just an excellent vacuum that cleans surfaces efficiently, you can also attach a mop head for hard floors for an even better clean and a sparkling finish.
It wipes them down quickly and gives you the chance to remove dirt and grime that's a little stuck in there and cannot be removed with the vacuum alone. There is even an adjustable cleaning head to accommodate different height users.
Final Thoughts
Vacuum cleaners have so much to offer us, and these five features for 2020 are going to change the way you clean forever. All of these are qualities that you will find it hard to live without once you have tried them, and we strongly recommend making life a little easier for yourself wherever possible — especially with the vacuuming.