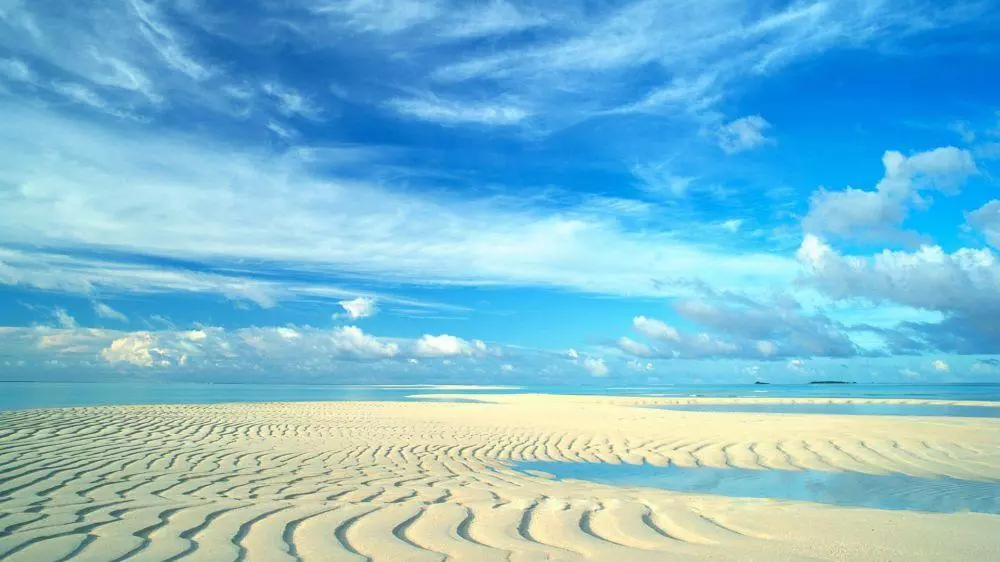 It's really difficult to create a brand that is instantly recognizable, ageless, and expresses who you are as a person.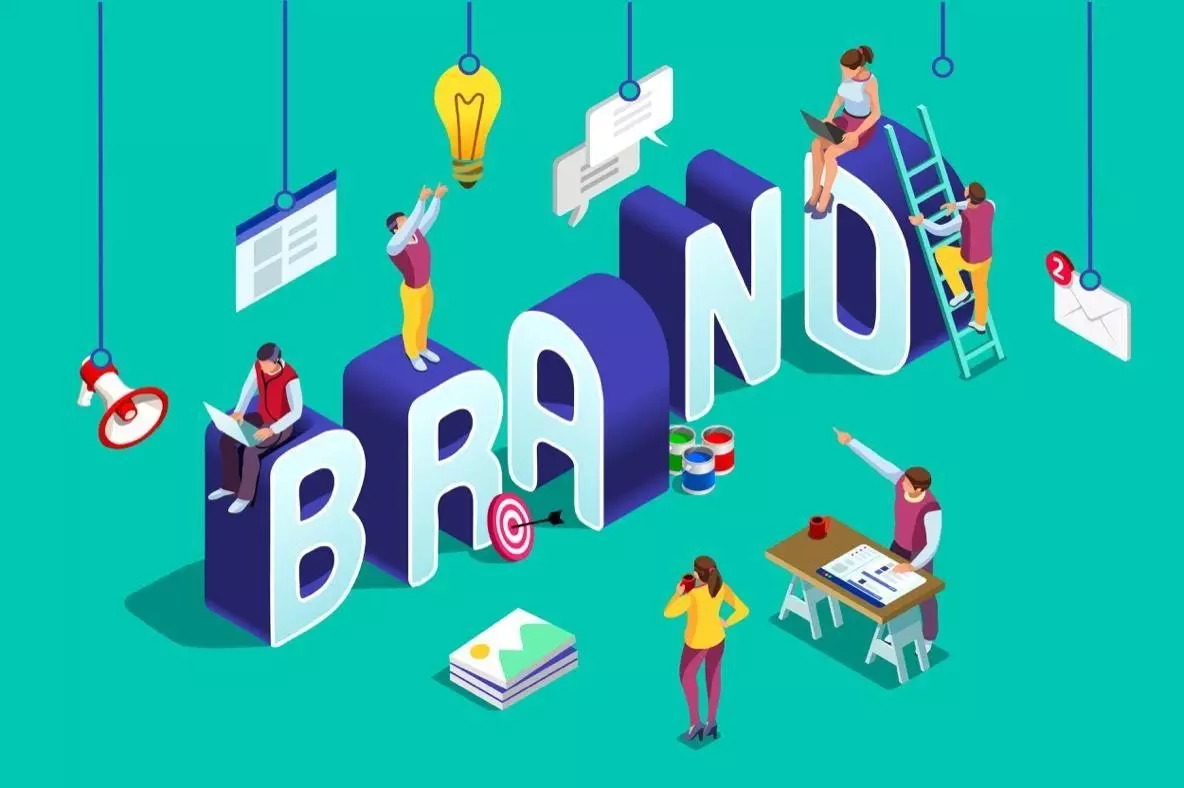 Companies and corporations spend years figuring out simple elements that make their brand stand out to us customers. It's easy to remember whether or not any of the brand aspects is an asset. Consider it this way: in order for it to be an asset, it must entirely connect an audience to your brand, not just somewhat. A jingle that makes people think of socks isn't useful unless it makes people think of the socks your company creates and sells.
A popular example of this is McDonald's slogan. 'I'm lovin' it' is a slogan that has become a well-known jingle. Originally, the slogan was intended to convey a perception toward food. The iconic sound stuck in everyone's heads when it was put to a jingle for TV and radio advertising. After a period, the jingle became so well-known that it didn't need any words to be recognized as McDonald's.
Now, you must be wondering why is it an asset? The answer to it lies in the fact that McDonald's can run commercials that play their jingle without saying anything, making people think of their brand. The jingle alone makes a buyer think of the phrase "I'm lovin' it."
One of the main goals of brand guidelines is to ensure that everyone uses the brand aspects in the same way. The use of brand names, logos, typefaces, and other design elements in commercials, brochures, newsletters, packaging, and online communications is governed by brand guidelines, which provide information and tools. What are the benefits of having brand guidelines? Brand standards are an important tool for ensuring brand consistency, regardless of the size of your organization. Without guidelines, brands can evolve and distort over time, possibly harming the value and reputation of your company.
Following are the important assets for your brand identity:
1. Logo
Your logo will serve as the foundation for your entire branding strategy. It's a symbol of your company's identity and mission. You want your logo to be easy to recall, simple, and not too abstract. To design an interesting logo, you can use a logo maker.
It's easy to stray from your business identity while working with a designer. Because communicating exactly what you want to someone else can be difficult, make sure the designer gets your idea. We recommend that you utilize an unlimited logo design service because it will provide you the most accurate results.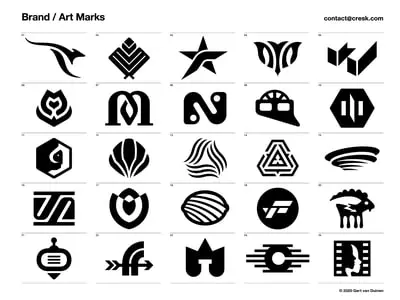 Image Source: Dribble.com
2. Color Palette
Different color schemes have psychological associations with people. Color combinations can have a significant impact on how buyers react to your brand. The emotional reactions of your customers determine the effectiveness of your branding. Colors, on the other hand, are powerful emotional stimuli.
Make sure you employ colors in your branding in a strategic way. Choose a color scheme that accurately reflects your brand's identity and voice. Also, keep in mind that the chosen color scheme will influence the rest of your graphics. Before you choose bright yellow as your main hue, consider how it will look on your t-shirts. A successful example of color palette brand assets is Microsoft.

Image Source: Geekflare
3. Typography
The fonts you use make up your typography. You don't have to use the same font throughout all of your visual content, but you must use the same font family. A font family is a collection of fonts that work well together.
Surprisingly, typography has a strong emotional component. Distinct fonts elicit different emotional responses in people. And different fronts elicit different emotions and responses. Make sure you don't use more than three typefaces. You'll have a single main font that you'll use practically all of the time. And there are two more for specific purposes.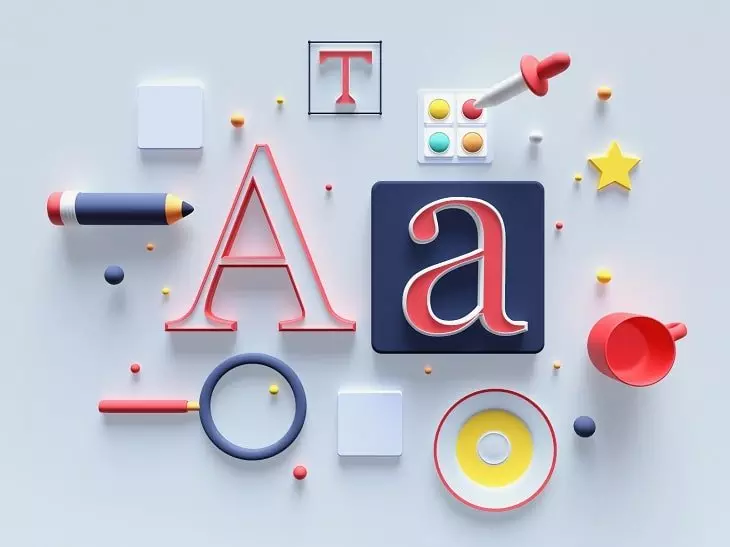 Image Source: Dribble.com
4. Illustration
There are a plethora of techniques, approaches, and genres to choose from when it comes to illustration. The most essential thing is to pick one and stay with it.
Illustration may or may not be a significant aspect of your branding, depending on your industry. The illustration is a fantastic technique to communicate stories in a unique, entertaining, and memorable way. Companies can use graphics to express complex information and clarify obscure concepts. They're also visually appealing and entertaining.
People frequently struggle to explain their brand's personality and vibe. That is something that illustration is capable of. You may give your brand the style and feel you want by using illustration.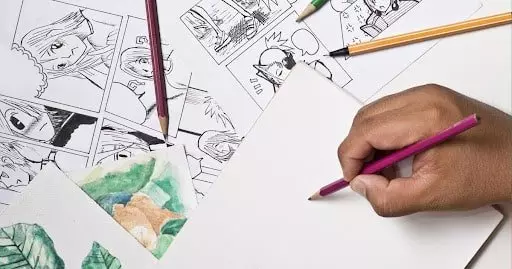 Image Source: My Modern Met
5. Iconography
Icons, like fonts, are organized into families. Icons from the same family have similar styles and complement each other well.
Icons are little and unnoticed by the majority of people. They are, however, effective message-delivery tools. We automatically attach particular meanings with icons and interpret them.
It's critical for your company to have a collection of flexible symbols on hand. Icons can be incorporated into a variety of visual elements. Despite the fact that icons are separate, an incompatible set of icons can be easily identified. Make sure your icons enhance rather than complicate your design.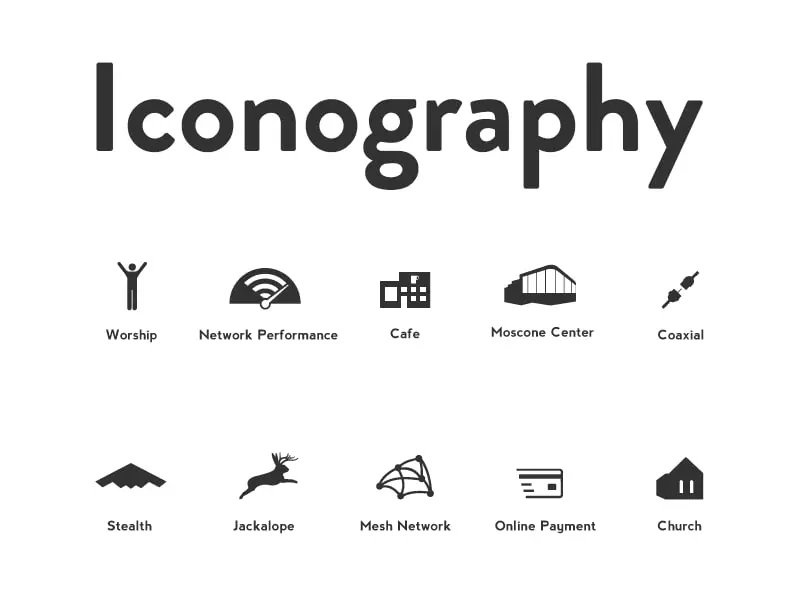 Image Source: Sketch App
To Conclude
Branding is what sets successful businesses apart from the competition. Your audience will find your brand more relatable and engaging if you create and establish a brand identity. Customers return time after time because of emotional bonds and strong relationships.
Knowing what your brand stands for isn't enough when it comes to branding. You must effectively explain it to your target audiences. It all begins with the creation of your brand assets.