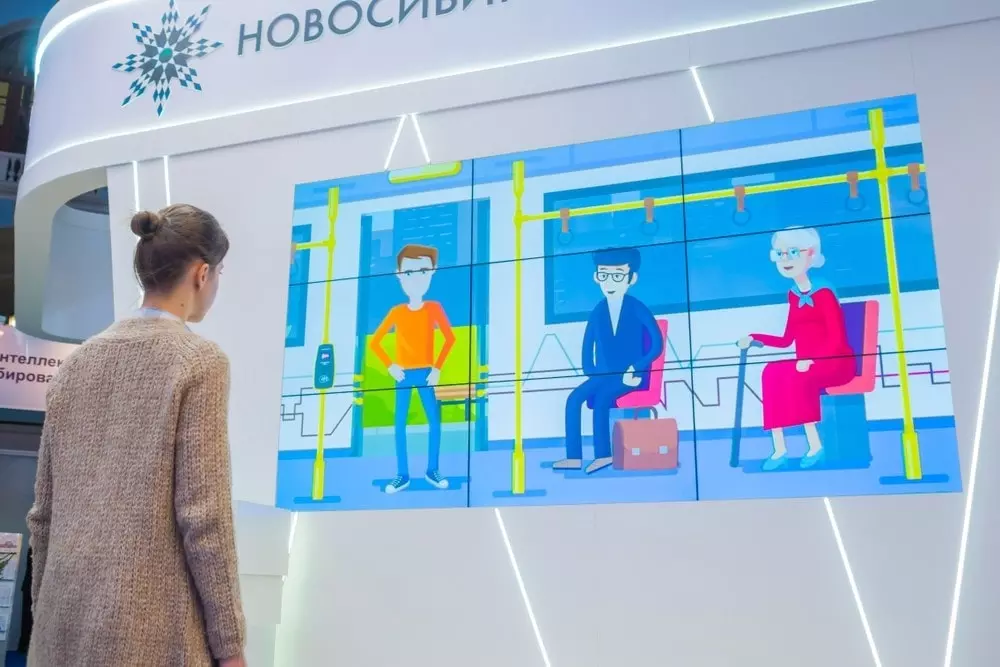 Increasing expectations of customers and limitations of single-tasking kiosks have resulted in a need for AI-driven open inventory kiosks.
Suppose, as an employer, you are given a choice to hire between a person with a single skill and one with multiple skills, who would you prefer as an employee? I guess you will choose the person with multiple skills, and everyone else given this choice would do the same. While you prefer to hire an employee with multiple work skills, why will a user want to interact with a kiosk that has a single skill; or in the kiosk's context, perform only a single task? This is just one need for having a multitasking kiosk.
From a business perspective, a single-tasking kiosk narrows your audience reach. For instance, a kiosk with abilities to help with navigation will only interact with people who have lost their ways or want to get directional information. We will cast light to other such factors and limitations of single-tasking kiosks that have led to the need for AI-driven open-inventory kiosks. But before stepping into the need for AI-driven open inventory kiosks, let's understand what an open inventory kiosk means.
Introducing Open Inventory Kiosks
Unlike fixed inventory kiosks that perform single tasks, open inventory kiosks are developed to perform multiple operations. These are mostly general-purpose kiosks that can operate similarly to our mobile devices. They can perform various tasks like providing navigation, enabling browsing, and making transactions. Let's consider an example of an open-inventory kiosk and what operations it can perform at an airport to understand it. Check-in is the first thing that a passenger performs after arriving at an airport. Open inventory kiosks can help travelers with check-ins. Passengers just have to go to a kiosk and submit their ID proof. Open inventory kiosks can scan IDs and validate their information. Then travelers can confirm their flight information, review their seat assignments, and indicate their checked baggage to print a boarding pass.
Passengers usually check-in at an airport long before the scheduled departure of their flights. In the case of flight delays, this time becomes even longer and more frustrating. But with open inventory kiosks, travelers would be able to entertain themselves and stay engaged while they wait. They can browse through the internet, listen to music, play games, and find information about their destination with open inventory kiosks. All this, without having to drain their mobile phone battery and data plan alike. Now since we know about an open inventory kiosk, let's delve deeper into the need for AI-driven open inventory kiosks.
Exploring the Potential of AI-Driven Open Inventory Kiosks

AI-driven open inventory kiosks can overcome various limitations that single-tasking kiosks have, giving them an edge and increasing their attractiveness to kiosk owners. here are 5 reasons why businesses need artificial intelligence driven open kiosks.
1. Increasing Modes of Interaction
A voice user interface (VUI) is a preferred mode of interaction for tasks such as placing restaurant orders as users can speak the names of items they want to order. But for browsing, a gesture control interface (GCI) would be better than a VUI, because a user would not prefer to keep on saying scroll down for viewing all their Google search results. Thus, users might prefer different modes of interaction for various tasks. Hence, performing multiple tasks efficiently also requires multiple modes of interaction.
AI can potentially increase modes of transactions in open inventory kiosks. For instance, Natural Language Processing (NLP) can enable a VUI, and Computer Vision (CV) can enable a GCI in open inventory kiosks. Combining both VUI and GCI in open inventory kiosks allows users to interact with them in their preferred mode of interaction for different tasks. For instance, when users get tired of gesticulating while browsing, they can switch to VUI and converse orally with open inventory kiosks. This can completely change the way users interact with open inventory kiosks and enhance their experience.
2. Enhancing Personalization
Similar to product recommendation systems that benefit businesses, AI-driven open kiosks can enhance personalization by uniquely identifying each user. Face recognition, machine learning, and computer vision work together in AI-driven open inventory kiosks to provide personalized services to returning customers. For instance, self-service restaurant kiosks can perform multiple tasks such as take orders, provide recommendations, provide loyalty points, and perform transactions.
With facial recognition, open inventory kiosks can allow customers to create accounts with their face as a password. They can simply approach a kiosk and smile to create and then access their accounts. Then machine learning algorithms can save all the orders from a specific user and learn from that to provide dish recommendations. AI can also help open inventory restaurant kiosks to analyze data about previous transactions of a customer to award loyalty points to them. And then, they can provide personalized recommendations based on user's preferences and demographics for purchases they can make with loyalty points. AI-driven open inventory kiosks can, therefore, enhance personalized services, thereby enhancing customer experience.
3. Exhibiting Human Intelligence
For performing multiple operations, open inventory kiosks need to exhibit human intelligence so that they can use their learning across every task. Fortunately, AI is referred to as a technology that exhibits human intelligence. For instance, simple voice recognition technologies that interpret words to provide an appropriate response. AI-driven voice recognition can interpret sentences as a whole for accurate understanding. Suppose there are homonyms in a sentence, then simple voice recognition technology might find it challenging to understand what users are trying to say. AI-driven voice recognition, on the other hand, interprets the entire sentence as a whole to understand the context of every word in a sentence for accurate understanding. For instance, in the sentence, "I want to book another book," AI-driven open inventory kiosks will understand that the first instance of the book refers to placing an order, and the latter instance refers to a readable book.
4. Bolstering Security
Most of the open inventory kiosks will be able to perform cashless transactions. AI can secure these cashless transactions to enhance user trust. Computer vision can help to integrate biometric security into kiosks' transactions. A camera, along with computer vision, enables facial recognition. Hence, users' faces can act as a password to initiate cashless transactions. Additional scanners can also be used to scan the retina as an added biometric security feature in open inventory kiosks. Thus with AI, open inventory kiosks can secure all cashless transactions performed by them to bolster users' trust.
5. Improving Over Time
Since open inventory kiosks perform multiple tasks, self-learning becomes very important for them. They will enable both VUI and GCI, and hence they should be able to learn from all the interactions to improve their performance in future communications. Machine learning provides various learning algorithms that can help open inventory kiosks to self-learn and improve over time. For instance, colloquialisms can confuse open inventory kiosks if not interpreted accurately. AI-driven open inventory kiosks can store such colloquial expressions and their meanings so that if the same term is used in future interactions, then they would know its meaning and provide appropriate responses.
AI can also enable open inventory kiosks to self-learn gesture variations. Let's say one user waves their hand within a short angle and the other waves their hand at a wide-angle. Open inventory kiosks need to understand that although angles have changed, both the users are just waving hands, which is a similar action. AI allows open inventory kiosks to learn such variations over time and improve gesture interpretation. There is no one size fits all solution in today's dynamic world. And hence, businesses need an open inventory smart kiosk that can perform multiple tasks. These open inventory kiosks need AI to enhance their multitasking capabilities and performance further. If you want to upgrade your kiosk and integrate AI capabilities into it, then contact us, and we can show you how.