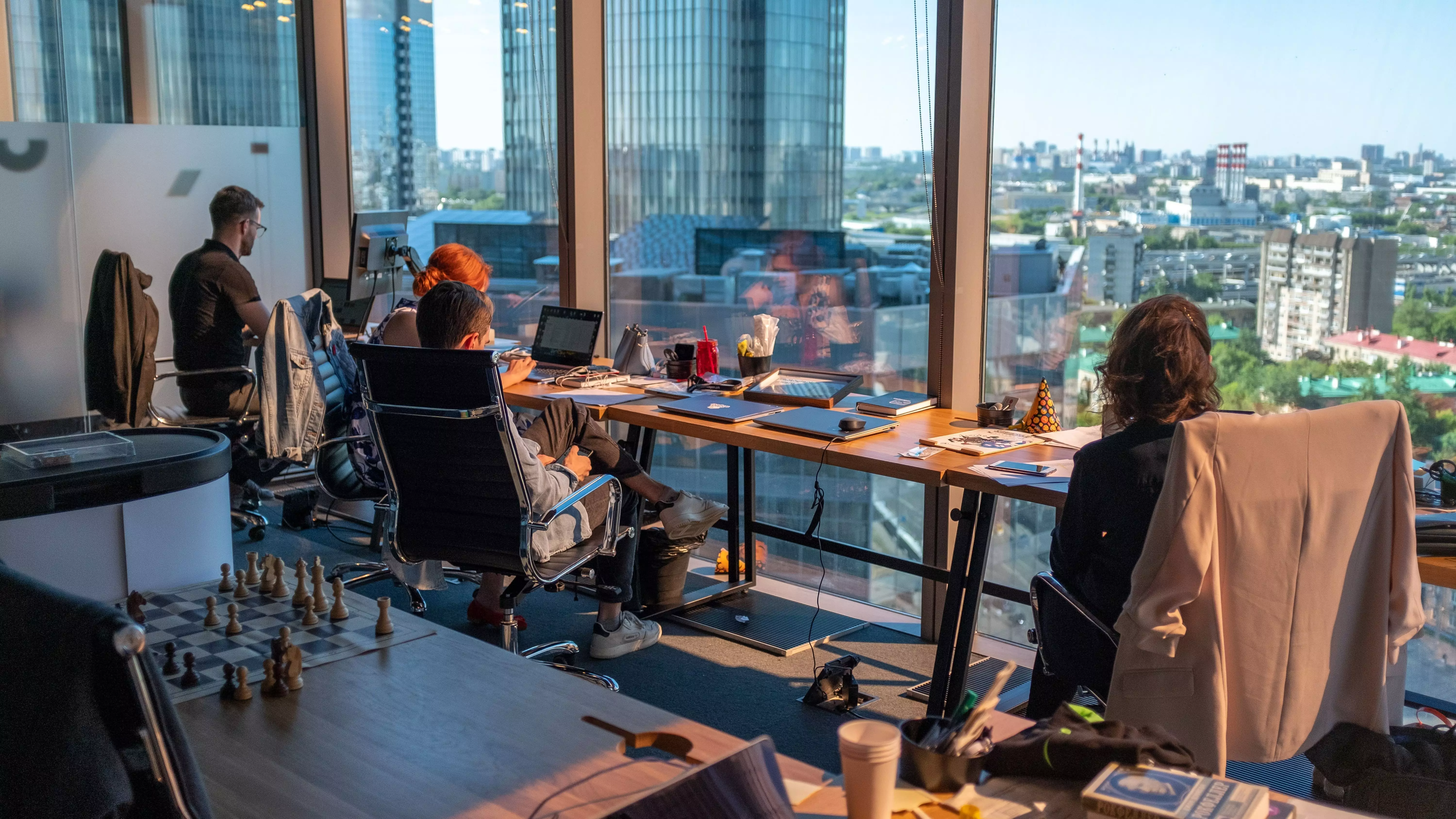 As companies begin to return to business as usual, there's one thing that's changed for good: the office itself.
With cyclical closures, a spike in remote work, and a major shift in what makes people feel safe in the workplace, running an office presents a new set of challenges.
Technology plays an essential role in successfully reimagining the office to meet today's needs. However, constantly replacing systems in order to accommodate the newest guidelines and trends is just not sustainable. A smarter way to reimagine the workplace?
Looking for solutions that solve the immediate challenges, but also have lasting impact thanks to their adaptability. Here are 5 technologies that make the workplace more flexible, without compromising security, safety, or ROI.
1. Advanced Desk-Mapping and Booking Platforms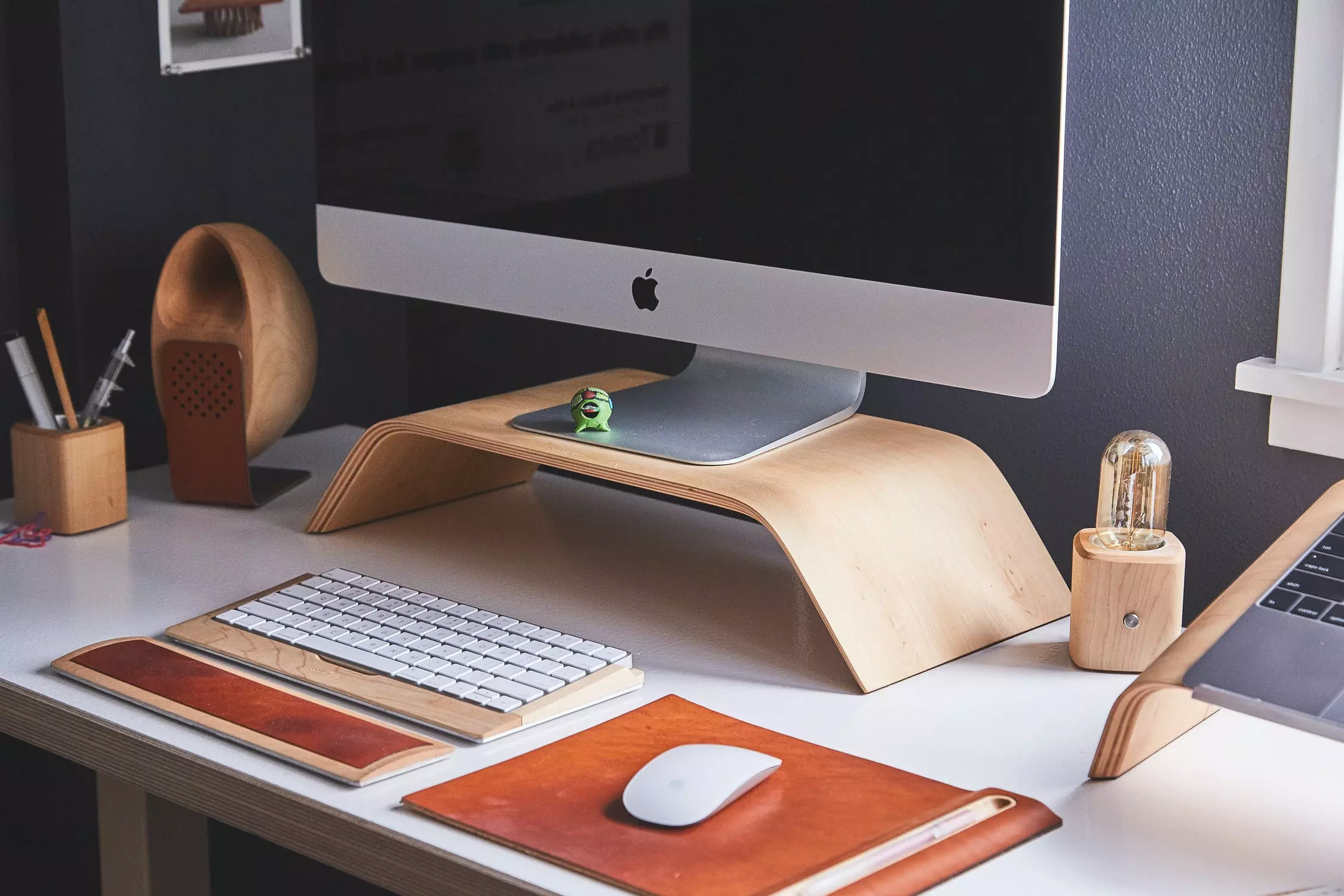 Inspired by the shared workspace models that are increasing in popularity, many companies now require people to pre-register for office access. This is a smart way to control office capacity for social distancing, and it also works for organizations that are reconfiguring their spaces for more flexible scheduling.
The right technology can make registration and authorization processes more efficient, instead of inundating office managers with email requests. Web and mobile-based applications make it simple for employees to request office access before they arrive, with everything managed and tracked online. When linked to a mobile access control platform, getting access to the office is automatically tied to approved registration. If they aren't approved, their mobile credentials won't be able to open the door.
Desk-mapping is also a key tool for successfully implementing flexible workspace strategies. While this is traditionally done in cumbersome spreadsheets, apps that feature intuitive desk-mapping software make it much easier to rearrange the office space at the drop of a hat. Easily configurable desk-mapping technology streamlines the process of accommodating social distancing, adjusting for growth in the workforce, or redistributing space to better serve the business.
2. Occupancy Tracking Technology
Speaking of limiting office capacity, occupancy tracking tools are becoming a must-have in workplace buildings. While the most common use for occupancy tracking today is to ensure employees are following social distancing protocols for workplace safety, this technology is actually a valuable and future-proof investment.
Technology such as people counters, density sensors, and access control systems are all used to determine office occupancy levels. With counters and sensors, there's generally no way to enforce the occupancy limits, and not all access control systems are equipped to manage capacity. Choosing a system that has real-time occupancy tracking, as well as the ability to set and enforce capacity limits by denying new entries, will make for a better investment.
Another important use for occupancy tracking technology is the ability to understand and manage space usage in the workplace. With real-time data and reporting, office managers can analyze which spaces are more crowded, determine if there are any unused areas that could serve a more valuable purpose, and track spikes in activity to optimize space management throughout the office.
3. Cloud-Based Security and Building Management
An essential element of an adaptable workplace is the ability to react and adjust in real-time. Remote access to building security systems is integral to that flexibility. This is why switching to cloud-based building technology is recommended for any organization that wants to future-proof its operations.
One of the key benefits of cloud-based security and building management systems is that they enable full remote functionality. This means office managers and security teams don't necessarily need to be on-site to make important changes.
For example, a cloud-based access control system will allow system administrators to issue and revoke user credentials instantly, adjust door schedules, add new entries, and configure permissions, from anywhere in the world.
For businesses with multiple locations, buildings, or even multiple floors within an office building, a remotely managed enterprise security system centralizes operations in the cloud for a more nimble and responsive team.
4. Digital Visitor Experiences
It's not just employees who appreciate flexibility and convenience. Consider the way visitors, contractors, and vendors access and use the office as well. Investing in technology that reduces friction for guests can improve the overall experience at the building.
Instead of the traditional receptionist and sign-in sheet, visitor management platforms now offer digital visitor experiences. From registering for a visit, to checking in at the building, to access credentials, a web or app-based visitor system can instantly improve the guest experience, as well as make management easier and more efficient.
A digital visitor management system is not only more convenient for guests, but it also helps administrators keep track of visitor activity. Using an access control system that includes a digital guest pass feature, admins can easily send a visitor credential via text or email and customized the permissions, all without having to set foot at the office. This is great for accommodating vendors, contractors, and maintenance teams. Plus, offices can remain compliant with all visitor access activity logged for easy auditing.
5. Automation
Future-proofing the workplace requires smarter, more efficient technology. Now, with more IoT-connected devices and systems available for offices, there's an opportunity to streamline processes through automation.
Utilizing cloud-based solutions and open-platform architecture, businesses can connect disparate systems to optimize their operations from the inside out. Automations are powerful tools in creating smarter office buildings, from something as simple as a text alert if an alarm goes off after-hours, to multi-step automation that connects access control, HVAC, lighting, video surveillance, and alarms.
Automating day-to-day processes means less time spent on menial tasks, freeing up administrative and management bandwidth and resulting in more productive teams. In addition, smart building systems get smarter over time, whether through AI-learning capabilities or just finding ways to improve the automation through usage.
In order to identify which automation will have the greatest impact on workplace efficiency, teams must first determine which processes need improvement. If security issue response time is slow, automation with the access control system is a good place to start.
By connecting access control to door sensors and video security cameras, security teams are able to get an automatic alert if the door is forced open or a credential is denied, and then view real-time video footage of the incident to determine the best course of action. With an advanced lockdown feature, the administrator could then lock down the building, and automatically notify emergency responders if needed.
Final Thoughts
Businesses that want to thrive should reimagine their spaces with technology that helps them achieve more flexibility, better visibility, and the ability to manage their office spaces from anywhere. In the offices of the future, agile technology solutions are pivotal to successfully adapting to every new challenge and trend.