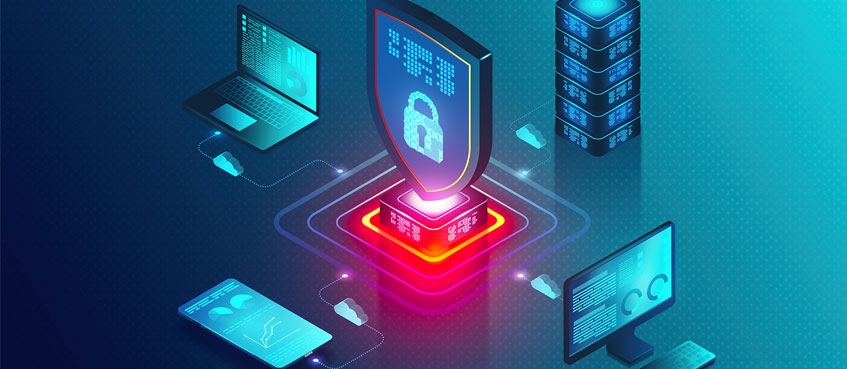 Securing your Internet of Things (IoT) devices is crucial to protect your personal data and maintain the integrity of your network.
Are your IoT security measures strong enough to ward off potential cyber threats?
If not, it's time to level up your IoT security to protect your devices better.
Data shows that IoT device cyberattacks shot up in 2018 and reached an all-time high of 300% the following year.
The figure continues to grow as more users, organizations, and companies turn to IoT devices.
The big question now is, how do you improve the security of these devices and assets in your company and keep them safe from cyber threats?
While there isn't a 100% foolproof way to protect your devices from cyberattacks, there are IoT security best practices you can implement to fortify your defenses.
Continue reading to find out more about the six cybersecurity tips to protect your IoT devices from cyber threats to ensure a more secure environment across your corporate network.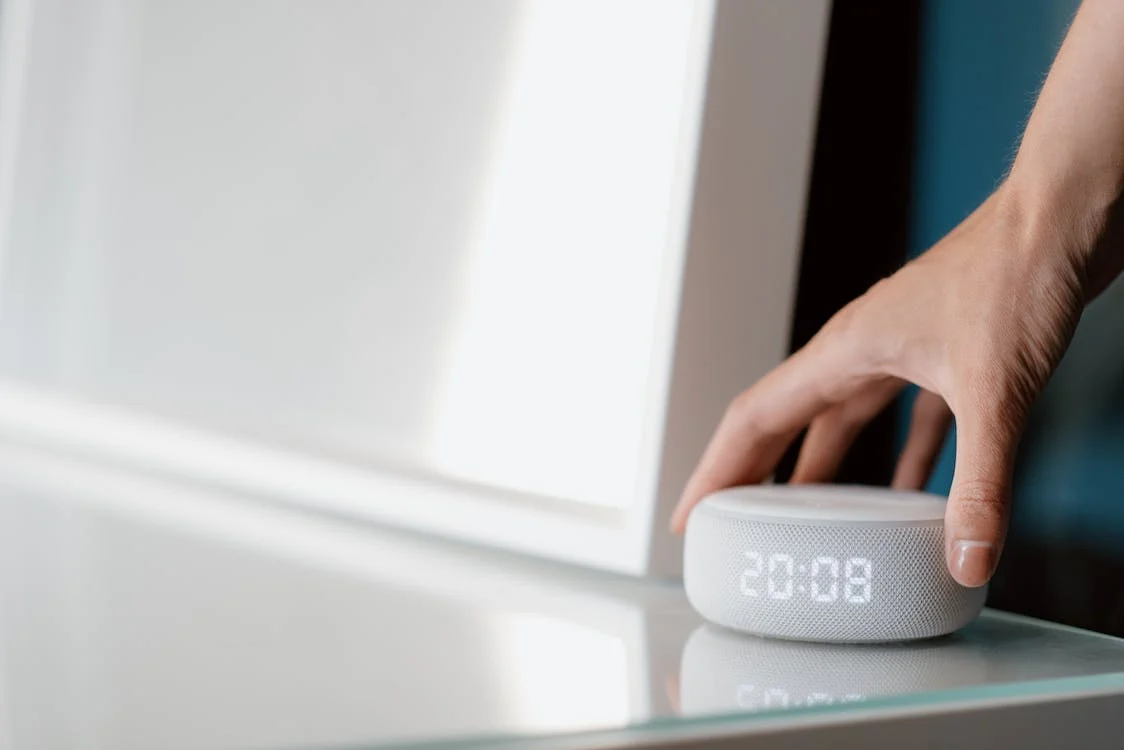 IoT Security: A Quick Overview
Internet of Things security, or IoT security, is the protection measures and safeguards for network-based or internet-connected devices, including security cameras, home automation, and Supervisory Control and Data Acquisition (SCADA) machines.
IoT security aims to protect internet devices and their connected networks from breaches and threats by identifying, monitoring, and protecting against attacks while addressing vulnerabilities that pose security risks.
Robust IoT security measures help prevent attackers from stealing data, compromising the rest of your network, and launching other cyberattacks.
IoT security is in the hands of device manufacturers, developers, and owners to ensure effective protection against cyber threats.
Best Practices for Implementing IoT Security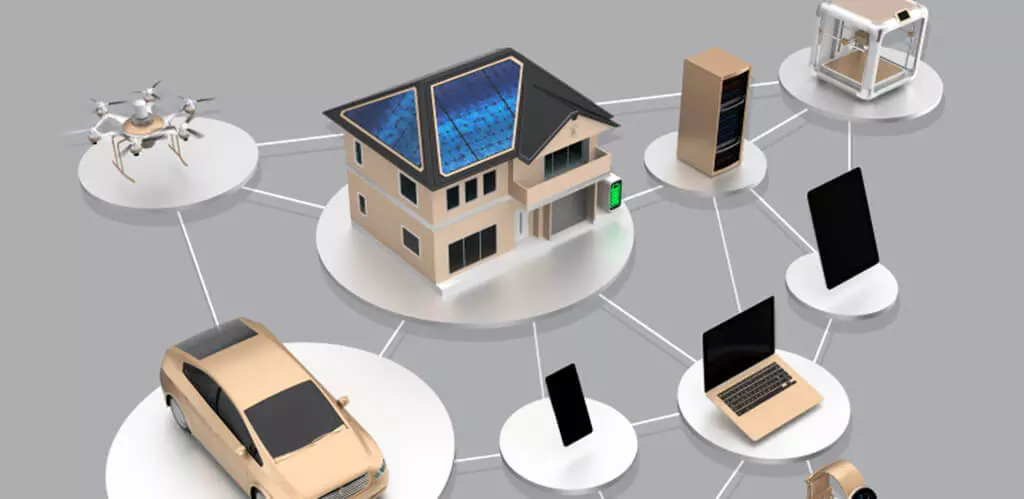 Keep your IoT devices secure from cyber threats and address potential vulnerabilities with these security tips.
1. Research Before Buying IoT Devices
A vital step to secure your IoT devices is to research before purchasing.
Review the product or device's security controls before buying.
Not all IoT products include robust security, which means they can be easy to breach and infect with malware.
For example, products such as WiFi routers can come with security issues, which can expose your IoT devices to attackers.
Ensure the IoT product allows you to configure the security settings, such as the default password, to strengthen the device's protection from potential cyber threats.
2. Implement Secure Data and Access Control Management
Configure and design IoT device data management and authentication from the get-go, including the following essential factors.
Remote access. Establish security measures to protect and segment your live systems from testing environments. Doing so makes it harder to breach or take down everything if attacked.
Also, protect your WiFi networks using WPA2 or WPA3 encryption.
Authentication. Create authentication protocols for your data (transmitted and stored), devices, and systems. Implement robust authentication measures so only authorized users with the proper credentials can access your device settings and data.
Ensure end-to-end security. Take a more comprehensive IoT security approach to help address the whole lifecycle across data transmission, collection, access, storage, use, and deletion, covering all bases.
Limit permissions. Deploy only necessary admin access limits to help prevent unauthorized users from accessing your data and IoT devices. Allow users in your organization to only access what they need to perform their roles.
Minimize the data you collect and store. Limit the personal data you collect and keep only those necessary for a specific time. Doing so helps avoid confidential data breaches accessed through your IoT devices.
3. Ensure Regular Device Updates
Out-of-date IoT devices don't have the security patches that devices with newer versions do.
These can become potential attack vectors that hackers can use to infiltrate your networks and systems to steal confidential data.
Regularly update your IoT devices to ensure their firmware and software have the latest bug fixes and security patches.
Enable the device's auto-update feature (if available), so you won't need to do it manually.
Also, regularly check your devices to see if they need updating.
4. Turn off Unnecessary or Unused Features
You're not likely to monitor IoT device features you don't need, which can pose cybersecurity risks.
The key is to disable the IoT device functions and features you don't use or need to reduce potential vulnerabilities.
Turn off features, such as open serial ports, unencrypted communications, TCP/UDP ports, unsecured radio connections, open password prompts, and anywhere attackers can carry out code injections, including a database or web server.
5. Create an IoT Device Inventory
Keep track of the IoT devices (and device types) connected to your network.
Maintain a detailed and updated inventory of all your connected assets.
Tracking your IoT assets gives you a clear picture of everything connected to your network and systems, helping you spot and remedy security issues promptly and appropriately.
Always keep your asset inventory up-to-date with every new IoT device connected to your network.
At a minimum, your IoT asset inventory should include the model and manufacturer ID, current software and firmware versions, and the device's serial number for easy tracking and management.
6. Segment Your Network
An unsegmented network means that nothing is barricaded.
Each endpoint communicates with another, so if attackers breach your firewall, they have access to everything.
On the other hand, a segmented network is walled off in sections, making it harder for hackers to move around.
Divide your network into multiple subsections. Doing so gives you granular control over the lateral movement of traffic across your devices and workloads.
Use next-generation firewall policies and Virtual Local Area Network (VLAN) configurations to deploy network segments separating your IoT devices from your IT assets.
This way, you can better protect your IT assets and IoT devices and keep attackers from exploiting your network laterally to carry out attacks.
Strengthen your IoT Security to Safeguard your Assets
A solid IoT security policy and protection measures can help you mitigate risks, address vulnerabilities, and strengthen your defenses against cyber threats.
Take a proactive security approach to secure your IoT devices and, in turn, your networks, systems, and business-critical data.
While there is no one-size-fits-all solution for keeping your IoT devices and assets secure, you can follow time-tested tips, use reliable tools, and continuously review and improve your security policies and strategies for better protection.