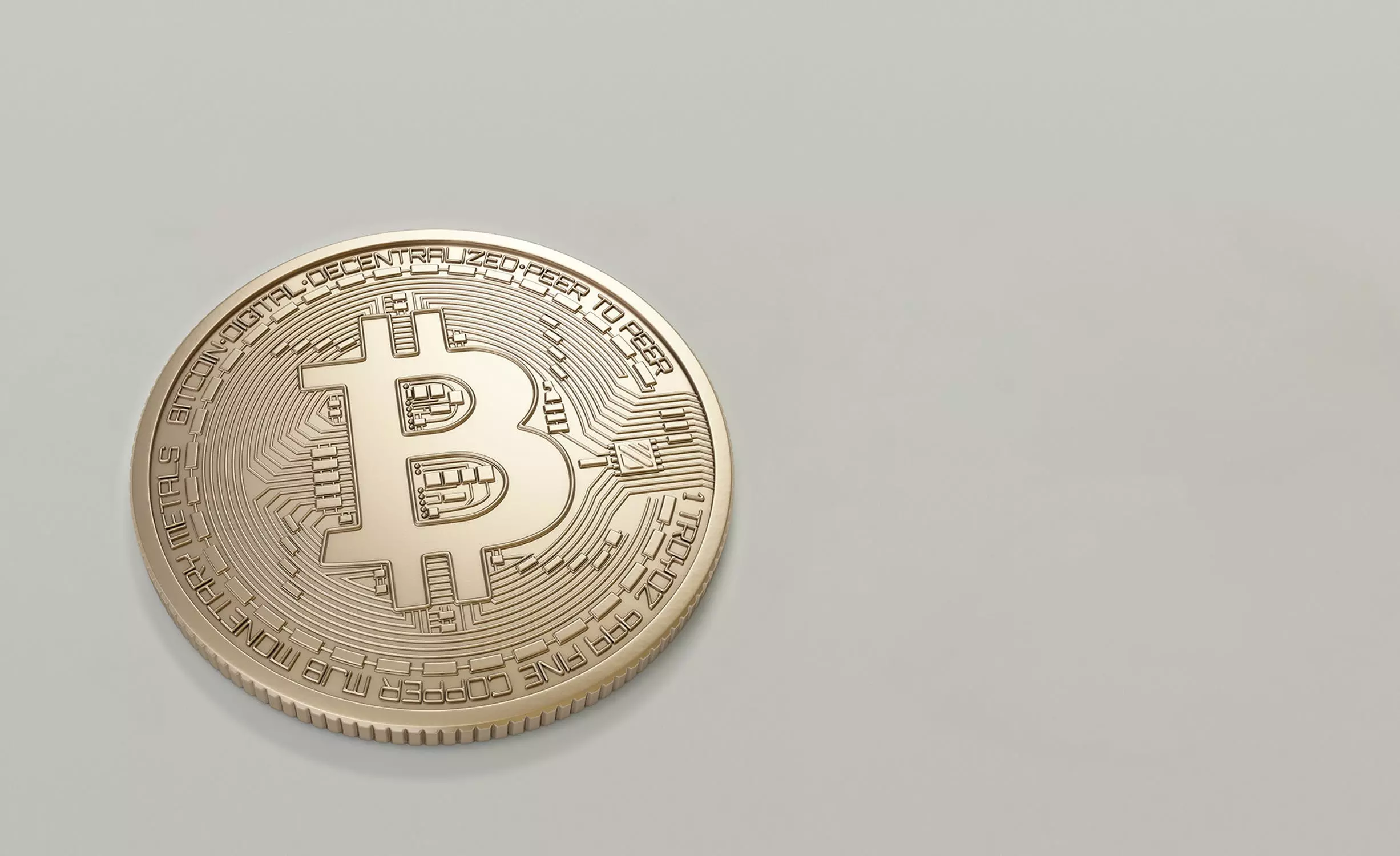 Bitcoin's recent price surge may have caught some by surprise, but on closer inspection, the signs of an impending dollar-denominated price appreciation were everywhere.
Henry Anderson the Third wasn't a big believer in weather forecasts. Grinding his well-worn teeth, chewing on a piece of tobacco that must have lost its flavor during the Nixon administration, Anderson spits out the tobacco and almost cusses,
"They (the forecasters) always get them wrong anyway."
"I don't need 'em. What with their satellites and computers, son you can tell what the weather's going to be just by looking around you."
"You know who's the best forecaster? Nature."
As a fourth generation corn farmer, husking corn like his great grandfather on a massive homestead of some 400 acres, Anderson's corn fields may have had all the trappings of a modern, high-tech commercial corn farm, but given the way that he prepares for the changing weather, he might as well be a dust bowl farmer.
Instead of referring to the suite of sophisticated forecasting tools that Anderson has at his disposal, to decide how best to prepare for the changing seasons, he simply takes a walk.
If the winter is likely to be a hard one, he notices the thicker-than-usual corn husks, the early departure of the Monarch butterfly and how the ants start walking in straighter paths instead of meandering.
And if Anderson wants to know if it'll rain within the next three days, all he needs to do is look up to the moon at night to see if there's a ring around it or notice the unusually crimson hue of a sunrise.
Of course identifying the signs and putting them together takes years of experience.
But if you look closely enough, the signs are almost always there.
Them Go That A'way
Which is why for some, bitcoin's recent price surge should have come as little surprise.
The signs were everywhere.
In the second quarter of 2020, Grayscale Investments generated some buzz when its cryptocurrency trusts attracted over US$900 million in inflows, nearly double its previous quarterly high and the bulk of which were from institutional investors.
Then there was the surge in the price of gold, which saw futures for the precious metal set new record highs and the oft made comparison between gold and its digital equivalent, bitcoin.
Repeated rounds of unprecedented stimulus and monetary policy intervention have also undermined the U.S. dollar, causing a cavalcade of dollar-denominated assets to surge and placing bitcoin front and center of a possible alternative to traditional monetary systems.
The U.S. Federal Reserve has also stated that they are now looking to allow inflation to rise above 2%, in order to shore up the economy, which fueled interest in bitcoin, long considered a counter against inflation.
Then in May this year, billionaire hedge fund investor Paul Tudor Jones mentioned on CNBC that up to 2% of his assets were in bitcoin, as a "speculation" that the cryptocurrency could emerge as a store of value.
Last week, the U.S. Office of the Comptroller of the Currency (OCC) announced that banks could provide custody services for their customers' cryptocurrency assets, as well as fiat currency bank accounts for cryptocurrency businesses.
On Friday, a report from JPMorgan Chase strategist John Normand noted that bitcoin had enjoyed above average flows this year, flows which were relatively high versus the 5-year average, when compared with those of exchange traded funds in other asset classes.
Yet throughout this period, bitcoin hung steady around US$9,000.
But the scene had already been set for a price rise — bitcoin really just needed a trigger.
On Your Marks
And that trigger was coronavirus infections rippling across much of the United States, with Washington having yet again to contemplate a new round of stimulus measures to stave off economic Armageddon.
Individually, none of the above factors could prefigure the price rise of bitcoin, but collectively, they were sufficient to push bitcoin well over US$10,000 for only the second time this year.
And of the different factors that could see Bitcoin move from the realm of tech "fringe" to mainstream "alternative asset" the most significant should be the OCC move to allow U.S. banks to provide fiat bank accounts and cryptocurrency custodial services to cryptocurrency businesses.
As anyone who's been involved with the cryptocurrency industry will tell you, something as simple as getting a bank account to pay employees and receive payments is a bit like trying to squeeze blood from rocks.
For years, cryptocurrency firms have had to use a variety of workarounds to gain access to even the most basic banking services, even going so far as to having key personnel use personal bank accounts or credit cards just to keep their companies running.
Needless to say that lack of banking facilities has proved a huge impediment in the development of the cryptocurrency industry, yet many firms persevered despite the challenges.
The OCC move however opens the doors for larger financial institutions to provide banking services to cryptocurrency firms, allowing them to reach a wider pool of investors and to provide institutional-grade custody which clients have grown to expect.
In an industry where the loss of a digital wallet key could spell the demise of a firm and all the invested funds within it, that some of the biggest names in banking could now be holding those keys should provide some semblance of adult supervision.
Writing in the OCC letter, Acting Comptroller of the Currency Brian Brooks noted,
"From safe-deposit boxes to virtual vaults, we must ensure banks can meet the financial services needs of their customers today."
"This opinion clarifies that banks can continue satisfying their customers' needs for safeguarding their most valuable assets, which today for tens of millions of Americans includes cryptocurrency."
Banking For Bitcoin
Yet somewhat ironically, despite bitcoin being touted as a replacement for fiat currencies like the dollar, the cryptocurrency industry and the many exchanges that serve it, still rely heavily on legacy banking rails to fund client accounts with fiat currency for swaps into cryptocurrencies.
But the industry has also come a long way.
As recently as 2017, JPMorgan Chase CEO Jamie Dimon labeled bitcoin a "fraud" yet the bank now boasts its own JPM Coin for internal settlement, as well as provides banking services to cryptocurrency exchanges Gemini and Coinbase.
And despite the bad press that cryptocurrency receives, there is evidence that the vast majority of cryptocurrency is not actually used for money laundering or illicit activities.
And even in exit scams like the infamous billion-dollar PlusToken Ponzi scheme, scammers don't have an easy time offloading their ill-gotten cryptocurrencies either.
Given that every cryptocurrency transaction is recorded on a public ledger that is accessible to anyone, the digital wallet addresses for scams like the PlusToken Ponzi scheme have long been monitored by a brigade of internet and cryptocurrency vigilantes that alert the cryptocurrency community of any movements into and out of those wallet addresses.
Simply put, if you're trying to use the blockchain to fleece unsuspecting victims, there is always the risk that you will be subject to vigilante justice.
But perhaps even most telling from the OCC letter was that buried in the verbiage, Brooks writes,
"Fiat money refers to instruments that do not have intrinsic value. Government-issued currencies, including the U.S. dollar following the abandonment of the gold standard, are traditional fiat money."
Considering that cryptocurrencies have long been derided for having no intrinsic value, this concession by the Acting Comptroller of the Currency that fiat currencies too have no intrinsic value should be music to cryptocurrency-advocates' ears.
If cryptocurrencies are rising as a new asset class, then the signs were everywhere.
Winter for fiat currencies may be coming.
In fact, many banks have already put in place the compliance and legal measures to safely bank cryptocurrency businesses.