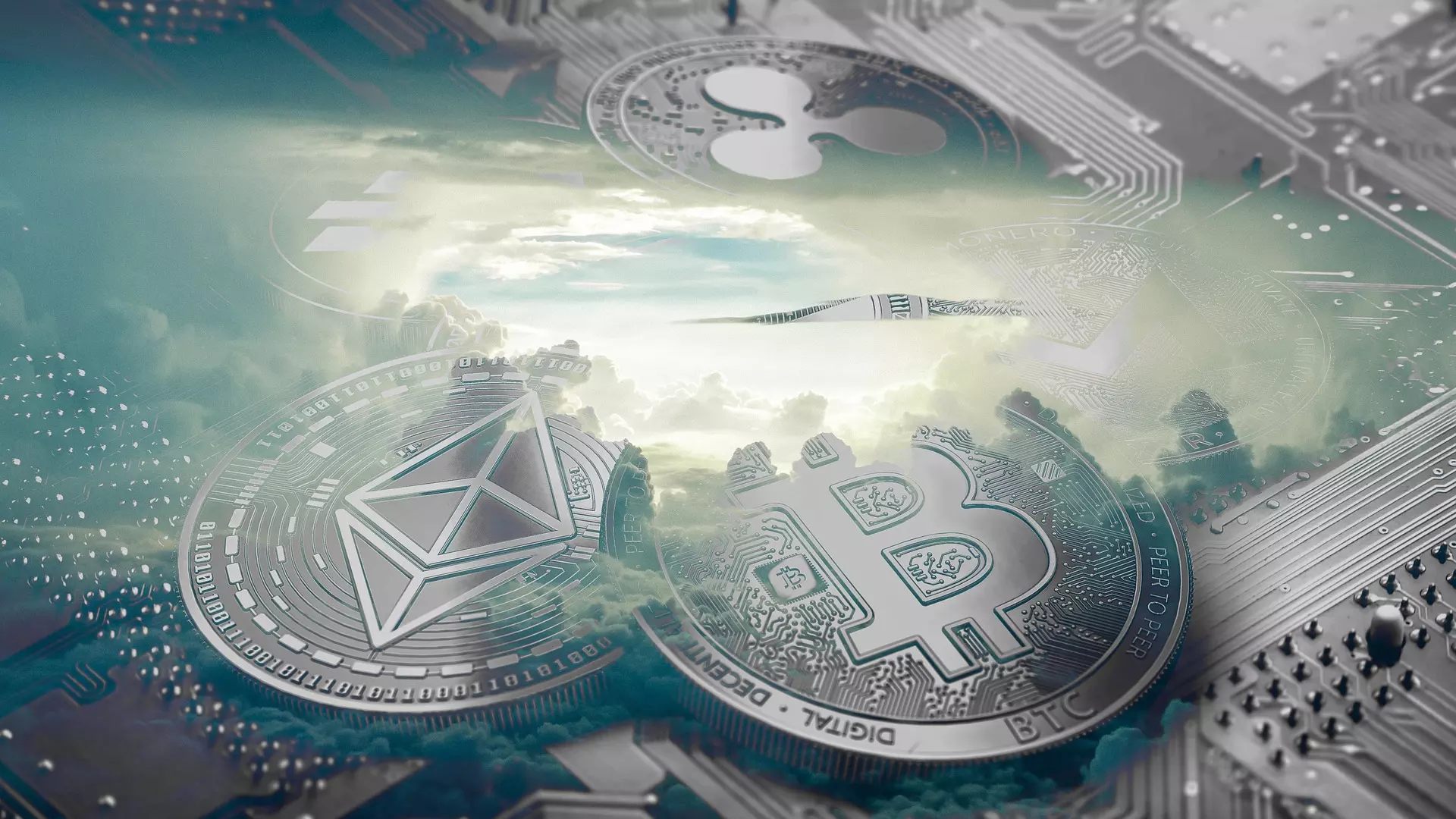 China's digital currency is ramping up and that means that Chinese looking to continue transacting in the shadows may have to enlist alternatives such as cryptocurrencies.
When Frank Abelman's neighbor of thirty years decided to finally up and leave his comfortable flat in Munich's Hadern district in the summer of 1935, Abelman remained unmoved.
Just two years earlier, Adolf Hitler had ascended to the highest office in Germany and had effectively turned the country into a nationalist, socialist, dictatorship.
And while things were starting to look grim for Jews living in Munich like Abelman, for the most part, antisemitism hadn't yet reached the point, by Abelman's measure, where it was unbearable.
In the early days of the Nazi regime, Hitler's initial actions against the Jews, though racist, were also relatively benign, the worst excesses of antisemitism were still being fomented by more hardline factions among Hitler's inner circle.
Yet like Abelman, many Jews living in Munich weren't able to foresee just how bad things were going to get for them.
When Hitler came to power in Germany in 1933, there were an estimated 10,000 Jews still living in Munich, yet by the time Germany invaded Poland in 1939, over half of them still remained in the city, despite how bad things had already gotten.
Book burnings and boycotts in 1933, gave way to stripping German Jews of citizenship in 1935, before culminating in organized attacks on Jewish homes, businesses and synagogues in 1938.
Yet through it all, thousands of German Jews chose to remain in the country, despite increasing signs that things were not getting better.
Decades later, a team of researchers from Harvard University discovered that in the minds of the Jews who remained in Germany, things couldn't possibly get any worse, and so, many of them very unfortunately, remained.
Which is why when incremental measures are taken, it's sometimes difficult to piece together how all these seemingly unrelated and small moves play out as part of the bigger picture.
So it goes for the digital yuan.
You'll Come For The Wall, You'll Stay For The Yuan
One of the key factors stopping China from allowing the Chinese yuan to achieve full convertibility with other currencies has been the fear of capital flight.
Whether cash is carried in bundles through China's relatively porous southern border with Laos or taped to the inside of a pant leg on an international flight, capital flight in China is still very much a low-tech affair.
And for the millions of Chinese who have grown accustomed to bundling out wads of Chinese yuan notes to facilitate capital flight out of the country, the small inroards that the digital yuan is making into economic life may not appear to be much today, but over time, the effect may be stifling, particularly for those looking to send their assets offshore.
A Digital Yuan For Everything
In a major step towards mass adoption of the digital yuan, the People's Bank of China (PBoC), China's central bank, is planning to test its digital currency on food delivery giant Meituan Dianping, hot on the heels of its test on ride-hailing app Didi Chuxing.
For the uninitiated, the digital yuan lives on a mobile wallet application and offers Beijing greater control of the country's financial system.
Given that Didi Chuxing and Meituan Dianping already process billions of dollars in transactions daily, adoption of the digital yuan by these crucial digital services could spearhead mass adoption, and widen Beijing's global lead in central bank-issued digital currencies.
Currently Didi Chuxing and Meituan Dianping use Tencent's WeChat Pay and Alibaba's Alipay, the move to adopt the digital yuan could help make significant inroads into the massive US$27 trillion payments industry in China.
In a country where very little is left to chance, it will be unlikely that other major platform providers, including WeChat Pay and Alipay, will reject advances by the People's Bank of China to promote the adoption of the digital yuan.
Contrary to popular belief, much of Chinese capital leaves the country not via Bitcoin, but rather through cash.
And while the Chinese are no strangers to digital payments — it's far easier to order food, move around, and shop in China with Alipay or WeChat Pay — a digital yuan would offer Beijing a degree of control and oversight akin to that found in George Orwell's dystopian novel "1984."
Some observers suggest that the digital yuan could also bolster Beijing's power — a person can be "disappeared" so much more easily when their money disappears with them — but also a digital yuan could help shift the global balance of economic influence away from the dollar.
But while a digital yuan could help countries like Iran and others, more easily evade U.S. sanctions, or move money outside of the dollar-based system, it has different implications for Chinese citizens.
That the digital yuan can be monitored and even potentially blocked by Beijing, may be an incentive for China's citizens to resort to cryptocurencies like Bitcoin and Ethereum instead for sending money unfettered overseas.
Because even if the digital yuan takes off nationally in China and there's a very good chance that it will, by sheer dint of political desire, what's less clear is if the Chinese can send their digital yuan across borders.
Having Your Digital Currency Cake & Eating It
One of the strengths of the digital yuan is that when it comes to currency, it allows China to have it's cake and eat it.
Foreign exchange transactions currently take as long as two business days to clear, making the digital yuan with its near instantaneous transfer, an attractive option for secure international payments.
Yet at the same time, Chinese citizens could be blocked from transferring digital yuan out of the country by blocking digital wallet addresses registered domestically.
In effect, Beijing could create a two-tiered system, where the digital yuan enables the dream of full currency convertibility offshore, while limiting he ability of the Chinese to perpetuate capital flight out of China.
That two-tiered system would go some ways towards promoting the Chinese yuan as a global reserve currency, something that the yuan's current lack of convertibility has thus far held back.
And that may drive Chinese demand for cryptocurrencies like Ethereum and Bitcoin.
As recently as 2018, Chinese citizens were paying what was termed a "kimchi premium" which saw Bitcoin in nearby South Korean cryptocurrency exchanges trade about 20% higher than in any other country, because of Chinese demand.
A nationwide rollout of the digital yuan could easily see the same situation repeat itself.
According to global bank UBS, over 80% of smartphone users in China regularly pay for their transactions using their mobile devices, the highest rate anywhere in the world — the digital yuan would just be a natural extension of that habit.
Where the Chinese still rely very heavily on cash however is in capital flight.
It's not unknown for bundles of Chinese yuan notes to make their way across the porous border with Laos and then onward to other countries.
Despite attempts by authorities to limit capital flight, cash has continued to be a thorn in Beijing's side.
And while the digital yuan will not make much of a difference to everyday Chinese citizens, as cash is progressively phased out, Chinese looking to take money out of the Middle Kingdom will be hard pressed to find alternatives.
Given the resourcefulness of the Chinese, and the interesting coincidence that the world's biggest cryptocurrency exchanges are owned and run by Chinese offshore, it wouldn't come as a big surprise if Bitcoin and Ethereum come back in vogue.