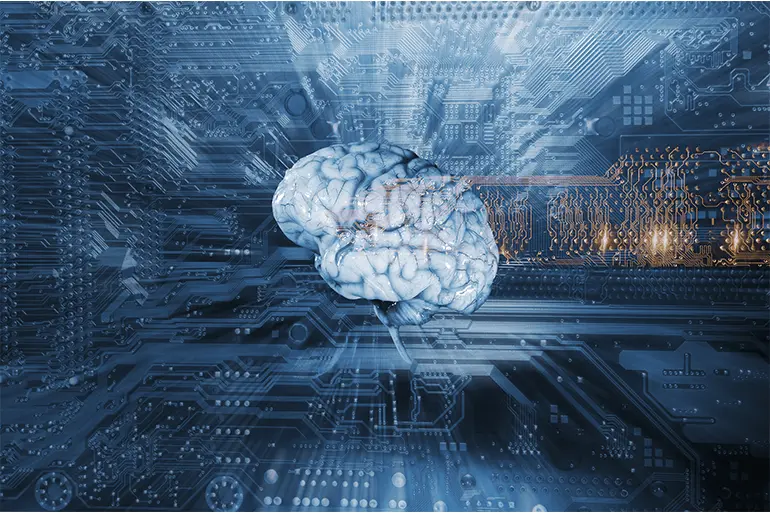 Artificial Intelligence and cognitive computing are blended, and they work together closely to connect technology with the physical world, with lesser complexity and more scalability.
The concepts of AI and cognitive computing are deployed widely in various sectors. AI and cognitive computing can self-learn and adopt to new surroundings. However, there is a slight difference between these two technologies. AI creates devices that can act smarter than humans, whereas cognitive computing creates devices that adapt to the surrounding and communicate with humans naturally. With the advancements in AI, cognitive computing has enhanced its capabilities to offer some of the best choices to organizations. Organizations will experience tremendous progress in their respective areas when the data through IoT and big data analytics is combined with cognitive computing. According to the International Data Corporation, revenues from AI and cognitive computing are expected to reach 47 billion dollars by 2020. This highlights the growth of AI and cognitive computing industries in the coming years. According to a recent study conducted by IBM, half of the CEOs across the globe will adopt cognitive computing by 2019. This highlights the growing popularity of the cognitive computing industry. Statistics also state that AI and cognitive computing, when deployed together, will provide considerable gains to various sectors.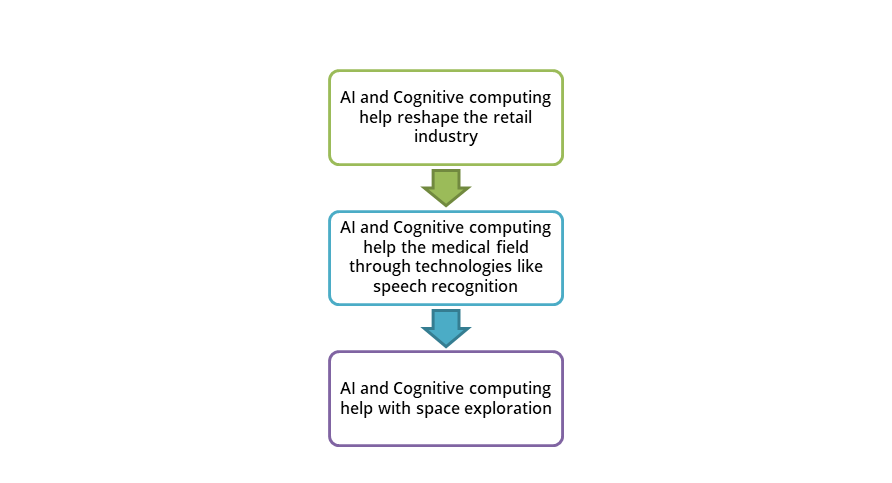 Benefits of AI and Cognitive Computing
One of the exciting benefits of AI and cognitive computing is that systems will eventually learn and adapt to new environments for a given task on their own. Cognitive computing helps provide the best answer instead of the right one. Moreover, it can learn from the previous environment and offer better results the next time. These technologies enable marketers to understand their customer's behavior and accordingly send them the best possible offers based on their browsing and purchase history. AI and cognitive computing provide predictive maintenance, which helps companies discover insights and hidden patterns in the organization; this helps reduce risk of failure. AI helps overcome cyber threats and many other unknown risks associated with space exploration. Moreover, AI and cognitive computing help improve customer relationship based on the behavior of customers, using predictive analysis technique. This helps reduce the cost and time invested in managing customer relationship.
Possibilities with AI and Cognitive Computing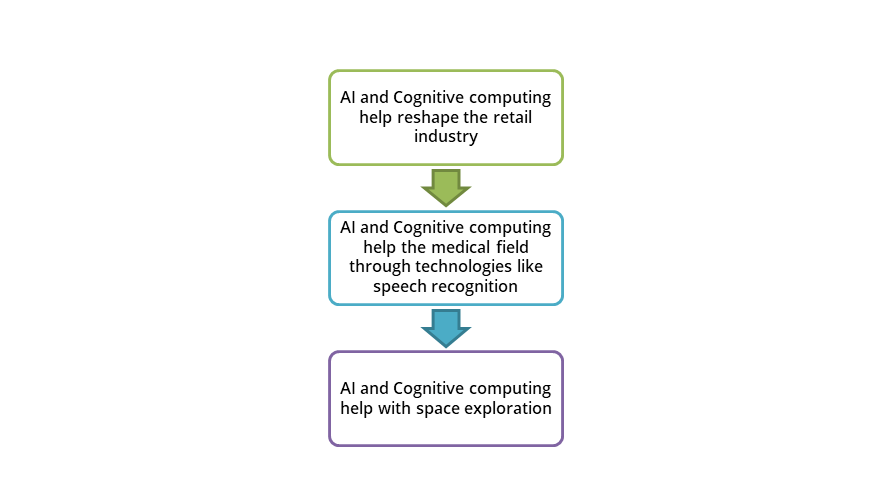 Many sectors have leveraged the AI and cognitive computing technologies and achieved incredible gains. This technique has reshaped the retail industry and provided various benefits to it. For instance, retailers can use these technologies to gain access to weather data and send customers offers shaped around these insights. Besides, the increasing use of smartphones has led to mobile payments. Retailers can use information from such platforms to get more profound insights about their audience and their purchase history, and can create suitable offers.
AI and cognitive computing can be used in the medical field to provide several benefits. By using computer vision, doctors can get better analysis and treatment of various diseases. Moreover, these technologies could be used for early diagnosis of diseases using speech recognition. Furthermore, robotics could be used for caregiving duties for seniors.
AI and cognitive computing technologies can be leveraged in space exploration as well. NASA explores AI-driven Cognitive Radios for space communication. In the future, cognitive radios could learn to pause when they encounter extreme weather conditions. Moreover, it could learn to send data through various paths to avoid intrusions.
While the list is endless, the future of AI and cognitive computing awaits us. AI and cognitive computing will undoubtedly amaze both organizations and end users in the coming years with their path-breaking innovation and novel applications.