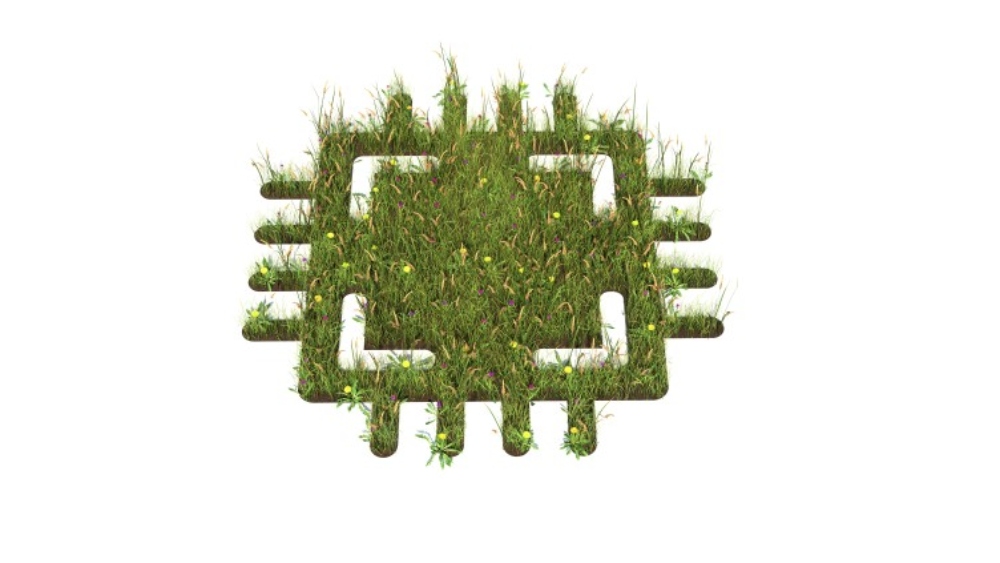 Computing factors such as better performance, greater efficiency, and improved management are naturally linked to an organisation's bottom line.
Manage to do more with less and you also spend less, after all.
But performance and efficiency also impact sustainability, and this matters at least as much as profits. That's likely why Gartner suggests that by 2025, 50% of CIOs will include sustainability metrics in the evaluation of their IT performance.
The broad toolset that drives more efficient computing can often also lead to lower energy use, fewer incidents of disruption, and less wastage. I recently had a conversation with Sarah Wieskus, Intel Corporation General Manager of Commercial Client Sales, to better understand how technologies such as IntelvPro ® aim to underpin sustainable computing.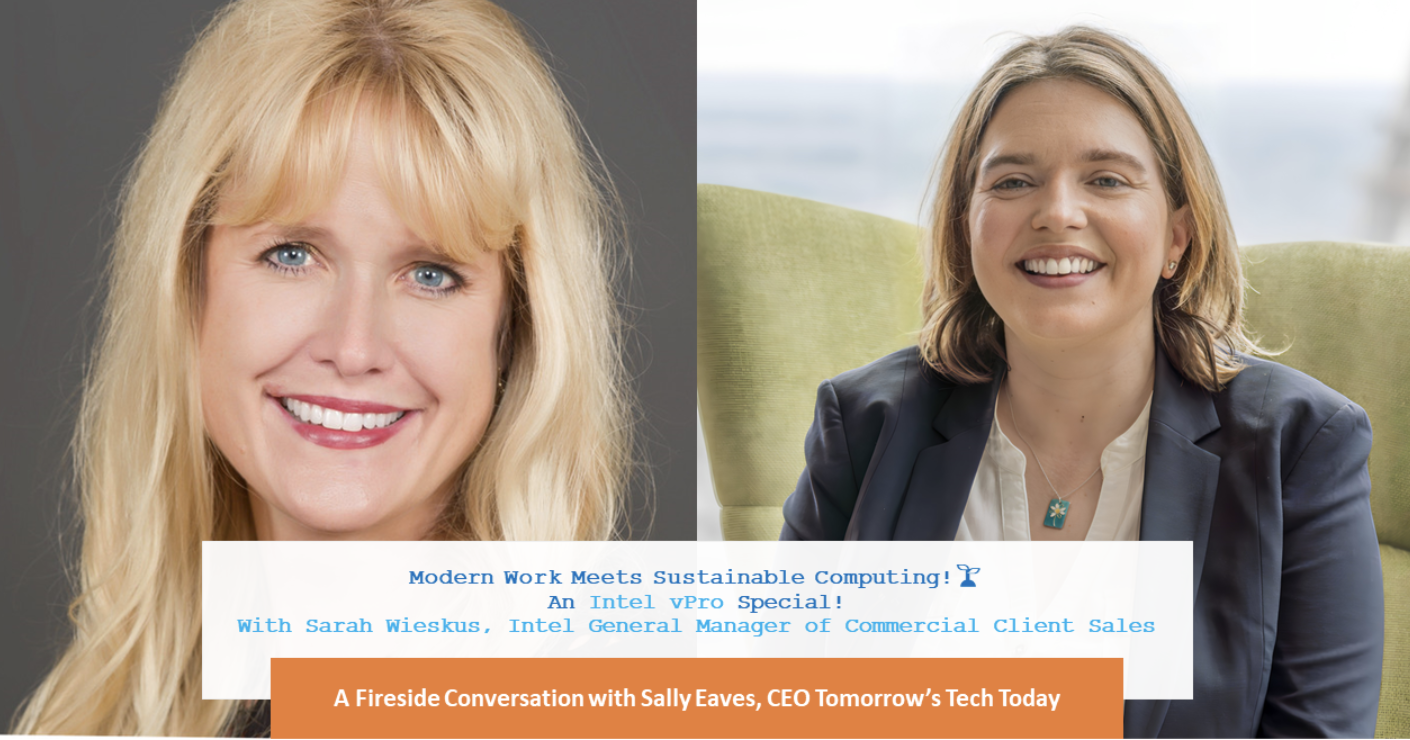 How the Intel vPro Toolset Supports Sustainability
The carbon footprint of IT operations directly impacts a company's greenhouse gas (GHG) emissions – with enterprise technology responsible for about 1% of total GHG emissions (McKinsey & Company) But there are various tools and capabilities that help, and Intel's vPro platform stands out with a strong mix of sustainability characteristics
The powerful remote management capabilities that come with Intel vPro can significantly reduce the environmental impact of running and maintaining systems across an organisation – both PCs and servers.
Intel Active Management Technology® (Intel AMT®) reduces the environmental impact of providing IT support. It does that by empowering support teams to access devices out-of-band virtually from any location, minimising the environmental footprint associated with onsite support visits or sending physical assets – particularly where these are highly distributed, or remote.
For example, Intel Endpoint Management Assistant® (Intel EMA®) offers remote management capabilities that enable companies to remotely schedule devices to power on or off, enabling energy management strategies that save significantly in terms of electricity bills, and by consequence reduces a company's energy footprint.
The features included in the latest 13th Gen platform also included two additions: Intel® Remote Platform Erase and Intel® Local Platform Erase. These features now allow organisations to sanitise devices before repurposing or recycling the device, which actively contributes to a reduction in e-waste.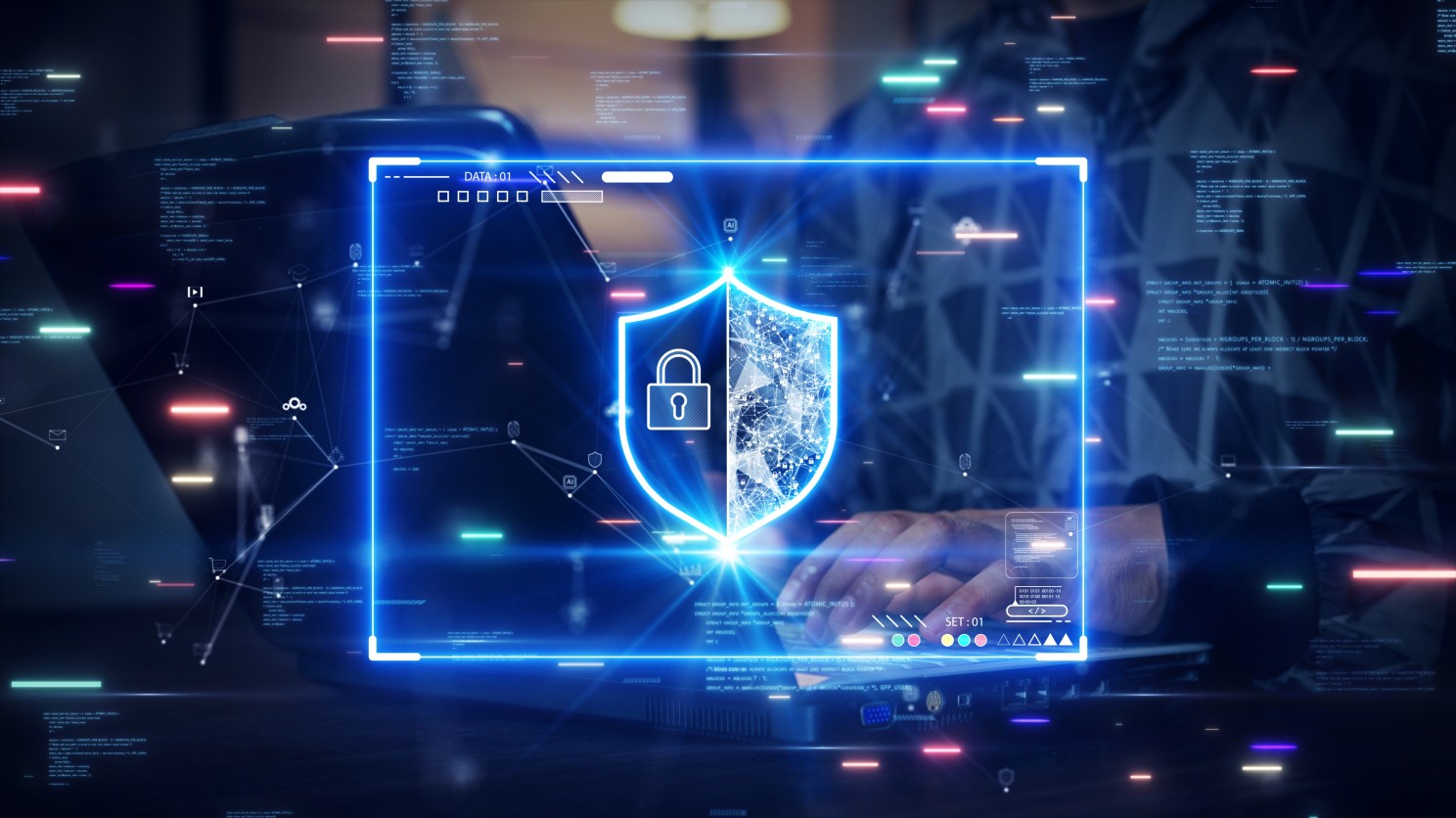 Capabilities Also Underpin Security
Few things are as disruptive as a successful cyberattack, something that can really impact organisations on the sustainability front due to lost time and resources. Prevent a cyberattack and you also reduce wastage associated with disposing of potentially compromised assets.
Intel's latest vPro processors reduce the attack surface significantly compared to devices that are four years old*. Intel® Threat Detection Technology (Intel® TDT) is a technology that provides cyber attack monitoring and increased security performance at the hardware level, providing built-in hardware security capable of detecting ransomware and software supply chain attacks.
Intel TDT works with security solution providers such as CrowdStrike Trend Micro ESET Acronis and CheckPoint Software adding a hardware-assisted detection layer to enhance protection against advanced threats.
Virtualisation-based security (VBS) leverages hardware virtualisation and the Windows hypervisor to create an isolated virtual environment. This isolated environment becomes the root of trust for the OS, assuming that the kernel cannot be compromised. Together, these solutions provide a strong barrier against cyberattacks – and underpin the sustainability of computing operations.
* Based on IOActive, Inc. 's "Intel vPro 13th Gen Attack Surface Study" published March 2023 (commissioned by Intel), which evaluates Intel vPro devices powered by 13th Gen Intel Core processors against four-year-old Intel-based PC

Case in Point: Intel vPro for Sustainable Healthcare
Indeed, sustainability comes in many shapes and forms. It could be about performance, yes, but sometimes it's something much more practical – obtaining access to systems, for example.
A primary challenge for IT teams in healthcare is accessing areas that require strict cleanliness, especially places like ICUs and labs where personal protective equipment (PPE) use is mandatory. IT personnel usually only get access to these locations when there are no patients or staff.
This access challenge, combined with the pandemic's requirement to reduce infection risks, made on-site IT visits more difficult and problematic for the team at University Hospitals Bristol and Weston NHS Foundation Trust (UHBW).
Thankfully, devices enabled with Intel vPro can be remotely managed, even if powered off or if their operating systems malfunction. While earlier remote control of devices depended on the device being switched on and the OS functioning correctly, Intel vPro's enhanced remote access provides two significant advantages for UHBW: faster response times and reduced need for on-site visits, minimising infection risks.
UHBW's deployment currently spans over 200 devices across multiple sites, including ICUs and operating theatres. Intel vPro technology was subsequently found pivotal in UHBW's pandemic response, facilitating efficient operations across various sites. Apart from faster problem-solving, vPro also led to essential time and cost savings and more sustainable IT support for frontline NHS teams.
Remote Management for Sustainable Farming
Graham's The Family Dairy is a Scottish dairy farm established in 1939 that's retained its family heritage through three generations, ranked #2 as the "Most Chosen Scottish Brand" by the Scottish Brand Footprint 2022 consumer report.
Despite its expansive operations, the dairy's technological infrastructure is managed by a two-person IT team that supports 200 employees, more than 85 partner farms, and a global distribution network. With the business continually expanding, and with the modern shift towards hybrid and remote working environments, Graham's faced an immediate challenge: optimising their limited IT resources for maximum efficiency and manageability.
With standardised systems powered by Intel vPro, the company recognised the potential of Intel vPro's hardware-based remote management tools. The company's IT team activated Intel AMT and Intel EMA to enable remote resolution of technical issues to drastically reduce downtime and streamline overall operations.
The dairy saw significant cost savings and a reduced environmental footprint as the need for frequent in-person visits to farms and other facilities was reduced. Their IT team could therefore focus on strategic initiatives such as Robotic Process Automation for record-keeping and order-entry. With a more modernised endpoint management system the two-person IT team's operations became much more sustainable.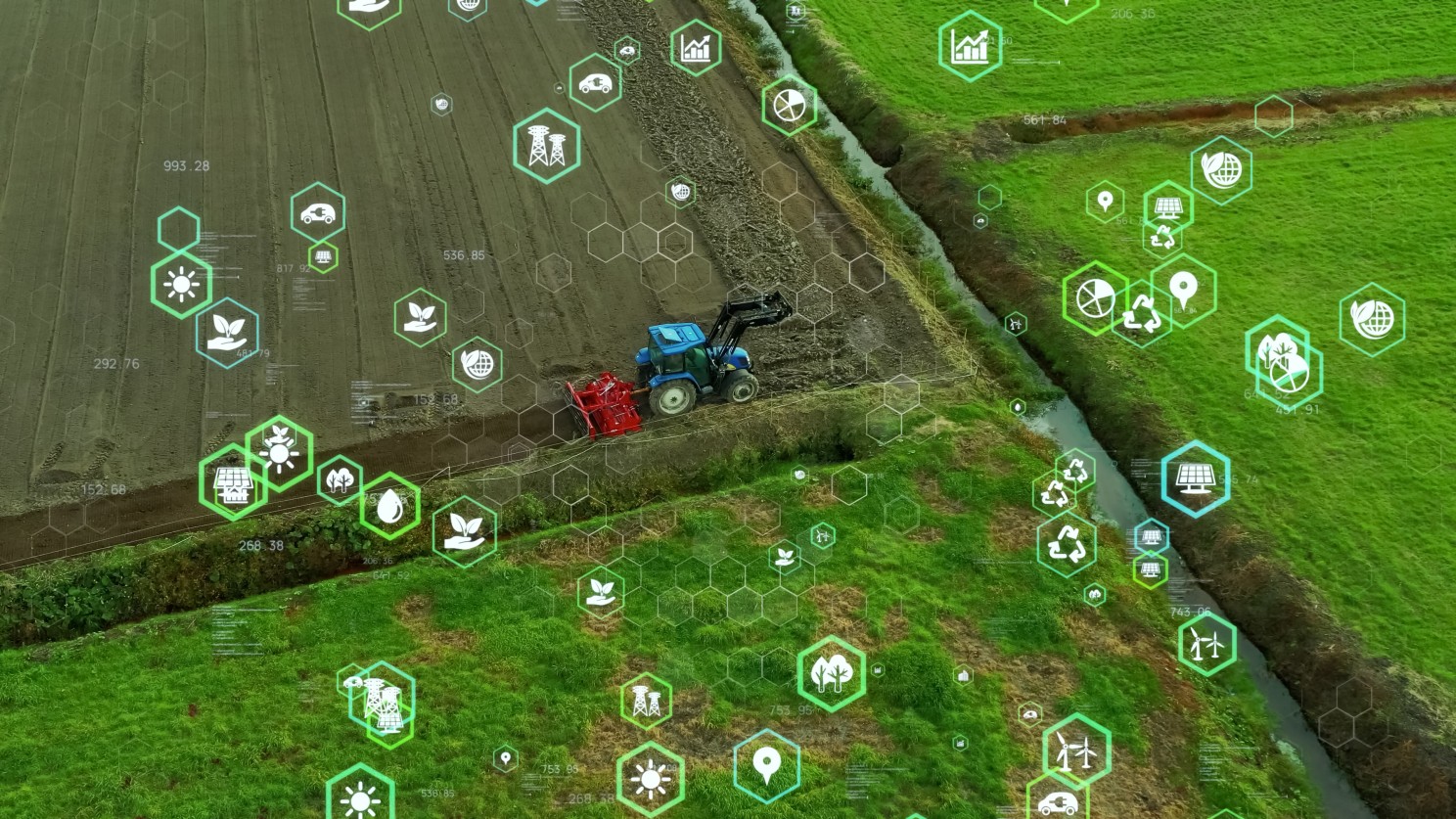 A Broad Efficiency includes Cutting-edge Processor Technology
Intel Thread Director, available from the 12th-generation Alder Lake processors, also plays a key role in efficiency. Intel's hyper-threading allows a single core to handle multiple threads, so that systems with more cores and threads can handle more tasks, important for activities like gaming or photo editing.
But Thread Director takes efficiency a step further, directing workload threads to the correct core at the right time. Developed in partnership with Microsoft , it communicates between the operating system (OS) and the processor to prioritise the high-frequency P-cores, and once they're occupied, Threat Director delegates tasks to E-cores. It results in significant improvements in multitasking and heavily threaded tasks, such as 3D modelling and gaming.
With Sustainability, Every Little Bit Helps!
Intel vPro, built-in accelerators, and clever processor threading are all efficiency and performance improvements that fits into Intel's wider sustainability aims as the company remains committed to ethical standards and environmental, social, and corporate governance goals.
For example, Intel aims for net-zero greenhouse gas emissions, with milestones including 100% renewable energy, net-positive water, and zero waste to landfills by 2030. The company developed a roadmap for these targets, aiming for net-zero emissions globally by 2040.
Collaborations with industry and academia are ongoing to create green solutions in semiconductor manufacturing, while Intel's renewable electricity usage stood at 93% by the end of 2022, a rise from 80% the previous year. The company is targeting 100% usage by 2030. And with all the innovation outlined recently at the Intel Innovation event, I am very much looking forward to exploring what's next!
And as it stands already, Intel's newest generation of vPro processors demonstrates how advanced computing can align with sustainability initiatives. From the reduction of greenhouse gas emissions to remote management capabilities and indeed the mitigation of e-waste, Intel is making a solid case for a convergence of business efficiency and environmental responsibility – by design!
And for more on the podcast, please join us here!
About the Author
A highly experienced chief technology officer, professor in advanced technologies, and a global strategic advisor on digital transformation, Sally Eaves specialises in the application of emergent technologies, notably AI, 5G, cloud, security, and IoT disciplines, for business and IT transformation, alongside social impact at scale, especially from sustainability and DEI perspectives.
An international keynote speaker and author, Sally was an inaugural recipient of the Frontier Technology and Social Impact award, presented at the United Nations, and has been described as the "torchbearer for ethical tech", founding Aspirational Futures to enhance inclusion, diversity, and belonging in the technology space and beyond. Sally is also the chair for the Global Cyber Trust at GFCYBER.