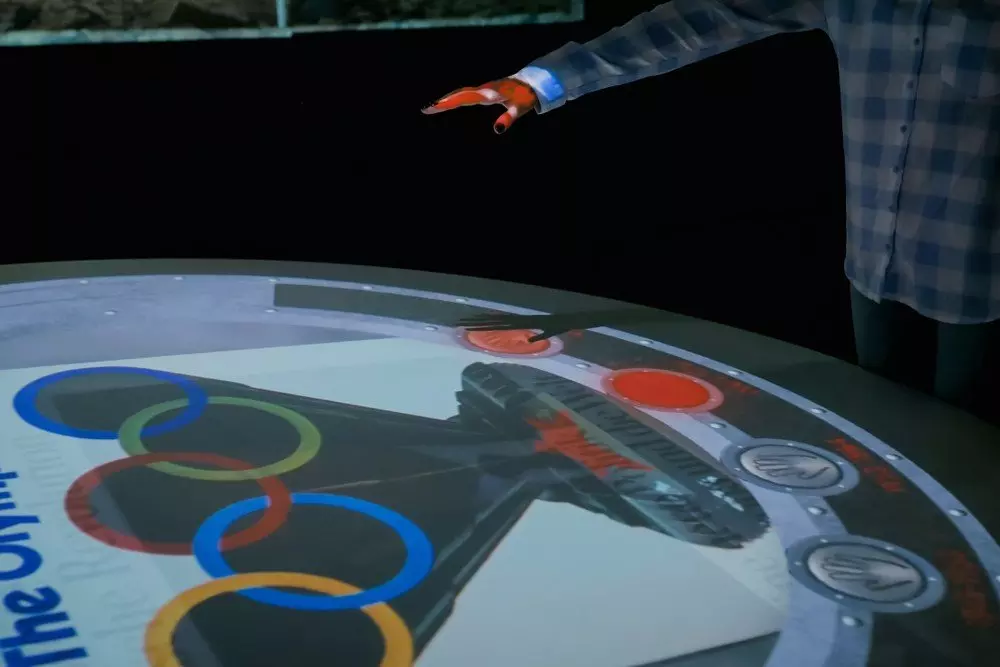 Touchless kiosks enable individuals to carry out tasks while forgoing the need for physical interaction.
When the iPhone was introduced in 2007, it revolutionized the mobile phone industry. With multitouch capacitive displays, users could input multiple functions at a single time. At that time, it was revolutionary and a game-changer. However, as the years passed by, multitouch became just another feature. With the introduction of voice assistants like Siri and face recognition, smartphones have evolved. In the near future, not only iPhones but even Android users will prefer using voice assistants over normal touch interface. Soon, not only iPhones but even Android users preferred using voice assistants over the normal touch interface. Today, based on user and business sentiments, it looks like touchscreens are going to soon be part of the past. The aftereffects of the COVID-19 pandemic are only going to accelerate this 'touchy' sentiment. Businesses are now turning towards other technologies, such as gesture and voice recognition, to provide users a futuristic experience, where users can carry out tasks without physically interacting with their devices. The world is embracing touchless technology and forgoing touchscreen input. Smart kiosks are somewhat similar to our mobile phones, having a touchscreen interface that requires physical input from the user to carry out operations. Looking at the way technology is heading, we expect a surge in businesses upgrading their current kiosks to touchless kiosks by adding a layer of touchless technology.
Adding the Touchless Layer to Smart Kiosks
Upgrading to a touchless kiosk is fairly simple. Businesses need to make minor upgrades to their kiosk software and hardware to transform them into touchless kiosks. The integration of artificial intelligence in the form of voice and gesture recognition can help users interact with the kiosk without the need to touch them.
The Hardware Integration
Businesses need to Integrate microphones, speakers, and depth-sensing cameras with their current hardware system to transform their touchscreen kiosks into touchless kiosks, which can be done easily.
The Software Integration
This is where the actual magic happens. Touchscreen kiosks can be added with a touchless layer with voice and gesture recognition technology. Let's have a look at how each of these technologies contributes to transforming a touchscreen kiosk into a touchless kiosk. Voice-user interface is something with which people are familiar with, like the activation commands of 'Ok Google' and 'Hey Siri.'
Kiosks with voice recognition capabilities can be programmed to be activated with similar methods. With NLP capabilities, users can easily communicate with the kiosk by having organic conversations in multiple languages. The kiosks can easily comprehend slang and nuanced words and reply in a natural tone. Similarly, multiple language support can prove highly beneficial at places such as airports, which see an influx of people who speak multiple languages. So, no matter from which corner of the world a user is from, they can easily communicate with touchless kiosks.
Constant interaction with a kiosk touchscreen can lead to it getting damaged, requiring businesses to replace the screen frequently while ruining the user experience at the fag end of the screen's life. Businesses can, therefore, implement a gesture control interface (GCI). GCI allows users to interact with the kiosk using simple gestures, without the need for physically touching the device. This helps businesses save operational and maintenance costs while providing users with a faster and enhanced user experience.
Touchless kiosks can provide a convenient, faster, and interactive way to engage. Existing kiosk software can be easily enhanced with Allerin's AI library add-in to upgrade it with AI capabilities. To know more about AI-driven touchless integration for your kiosks and the specific benefits it can offer your business, feel free to contact Allerin.