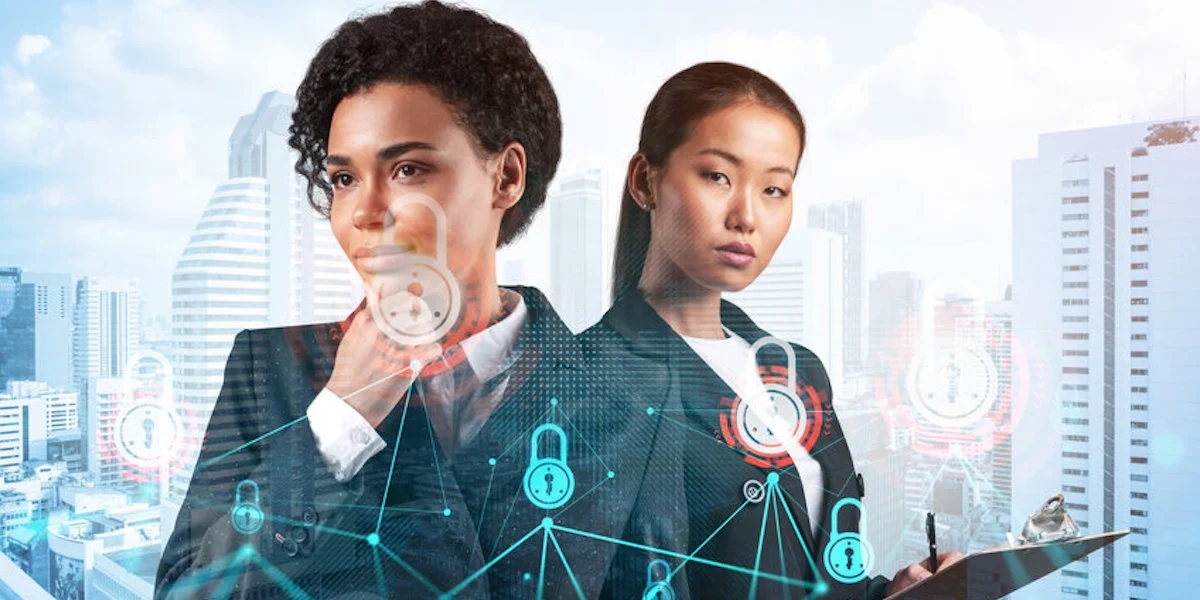 Advancing women in cybersecurity is essential for a more diverse and inclusive industry that can better tackle the challenges and opportunities of today's digital world.
In 2019, I had the honor of delivering the keynote speech "Getting Cyberfit" at the International Risk Management conference in Zurich, Switzerland.
The event brought together top risk management professionals from Fortune 500 companies and cybersecurity experts around the world. The experience sparked my interest in cybersecurity, and I decided to invest more in the field by enrolling in the cybersecurity certification program at MIT. As I deepened my knowledge, I realized the critical need for effective cybersecurity solutions in today's digital world. This led me to explore partnerships with industry leaders to offer managed security services and security assessments. My journey is a testament to the fact that women can thrive in the field of cybersecurity with the right support and opportunities.
Despite the increasing efforts to increase women's representation in cybersecurity, the industry still has a long way to go. As of 2022, According to cybersecurity venture, women represent 25% of workforce in cybersecurity according to cybersecurity venture. To increase diversity in cybersecurity, it is crucial to address the various challenges that women face, including bias and stereotypes, lack of role models and mentors, lack of well-defined career path for cybersecurity and lack of diversity in the workplace. It is important to identify these challenges and take steps to address them. In my previous article "The 4Ps Strategy to Address Women's Underrepresentation in Tech", I outlined steps that companies can take to assess and improve diversity in cybersecurity.
This past Wednesday, we celebrated International Women's Day. Let's reflect and consider how we can improve diversity and increase the number of women in cybersecurity. Here are the six actions we can take to improve diversity and have more women involved in cybersecurity:
Encourage girls to study STEM subjects: Building a pipeline of talented women starts at a young age, by encouraging girls to study science, technology, engineering, mathematics and cybersecurity.

Provide role models and mentorship: Women who are considering a career in cybersecurity need to see that it is possible to succeed. Providing role models and mentorship programs can help women to gain the skills and confidence they need. In addition, consider inviting more women to speak at conferences and more women with cybersecurity skills for board opportunities.

Address unconscious biases: Unconscious biases can hold women back in male-dominated fields like cybersecurity. Awareness and training are critical to overcoming these biases.

Create a supportive work environment: It is essential to create a supportive working environment to retain women. Companies can promote diversity and inclusion, offer flexible work arrangements, and provide resources for professional development.

Partner with organizations promoting diversity: Several organizations such as Global Cybersecurity Association (GCA); Women in Cybersecurity (WiCyS); Girls Who Code; International Association of Women in Cybersecurity (IAWC); Black Girls Code and Women in Security Chapter (ISC). Partnering with these groups can help increase the representation of women.

Celebrate the achievements of women in cybersecurity. Celebrating women in cybersecurity can raise their visibility, inspire more women to enter and provide role models for others to follow.
My heartfelt appreciation to Martin Tang, chairman of Global Cybersecurity Association - GCA, for being an advocate of women and advancing four women to the board room in cybersecurity. Let's celebrate my fellow board members at GCA: Tyler Cohen Wood CISSP; Federica Vitale; Olga Cioccarelli and our fellow allies Scott Schober and Aghiath Chbib. Thank you Scott Schober for making a special edition of "women in cybersecurity" video series in celebrating international women's day. We discussed challenges women in cybersecurity face, how they can be addressed; and how we can improve diversity in cybersecurity.
Diversity has been shown to increase innovation, creativity, and problem-solving abilities. In cybersecurity, women can bring a unique perspective and skills that can enhance the overall effectiveness of cybersecurity teams. By promoting diversity in cybersecurity, organizations can benefit from a wider range of viewpoints and experiences, leading to better decision making and outcomes.