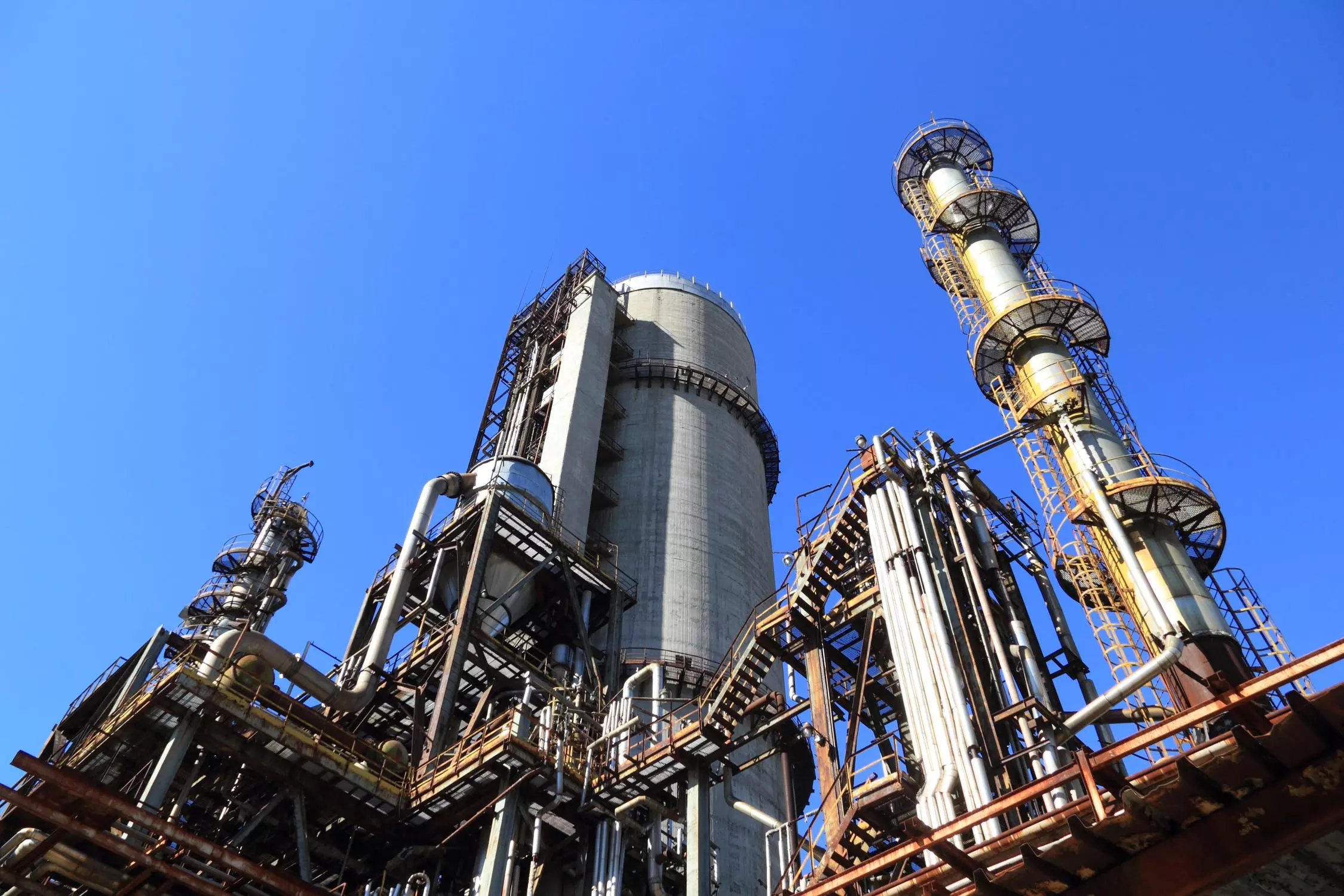 Petroleum companies are using digital technologies like edge analytics for oil and gas equipment monitoring and management to cut costs and enhance productivity.
Downtime for any manufacturing company can be harmful in context with productivity and cost, but for the oil and gas industry, it is worse. As per a study, oil and gas operators can lose anywhere between $49 million to $88 million annually because of downtime. And, this downtime mostly occurs due to equipment failures. Petroleum companies are using sensors and IoT devices to constantly gather data about their equipment and analyze them to monitor and manage them frequently. But, with an increase in IoT devices deployment, data collected is also increasing, and that needs to be stored in the cloud. And the transfer of data to the cloud requires a large bandwidth, which further increases the analytics costs. Hence, petroleum organizations are keeping their IoT data closer with the use of edge analytics for oil and gas equipment monitoring to reduce the cost of transfer and predict equipment failure.
How Edge Technology is Different From Other Computing Technologies
Edge technology provides several benefits over conventional methods as it can process data at IoT devices, eliminating the need to transfer all the data to the cloud. And, after processing the data, organizations can decide whether it should be stored in the cloud. Thus, it eliminates the need to store unwanted data, thereby reducing storage requirements. The three A's of edge processing provides several advantages over conventional methods.
Availability
IoT sensors are producing a constant stream of data that is not managed efficiently with the help of traditional storage systems and technologies. Hence, businesses are storing their data on the cloud. But transferring data to the clouds and back to enterprises is costly as it requires large bandwidth. Edge technology makes data available locally. The availability of data locally means that businesses can then decide whether to send the data to clouds or discard it if it is irrelevant.
Analysis
Edge analytics provides the ability to analyze the data at sensors. It analyzes data and gives insight locally where it is created, consumed, and needed. Petroleum companies can create algorithms and processing rules and store them in the cloud and can push them at edge devices whenever needed. Thus, businesses can easily and quickly analyze the data whenever and wherever needed. Therefore, edge technology also provides easy accessibility to data and insights gained from it.
Automation
Since processing is done at edge devices, latency reduces, and response time improves due to the reduced need for data transfer to clouds. Hence, edge technology can help generate automated systems for real-time monitoring and response. For instance, edge devices can collect information about a boiler through multiple sensors. And, if the temperature of a boiler goes beyond a set limit, then edge devices can quickly shut down the boiler and provide a real-time alert. Thus, edge technology can be useful where quick response is a must.
How organizations are Leveraging Edge Analytics For Oil and Gas Operations
Without proper management, oil and gas companies can face issues such as low production rates, frequent production halts, and regulatory penalties that can result in loss of revenue. Edge computing can help businesses to monitor their equipment and processes to save costs constantly.
Reducing Costs
As mentioned above, the volume of data generated is increasing every day. The transmission of this data over the networks to the cloud requires high bandwidth. And, it also requires low latency for quick processing of data and real-time response. And this increases the overall costs of analytics. But, edge technology can help cut down the analytics costs by eliminating some of the middle steps in the processing of data. Edge technology eliminates the need for transmitting all the data to clouds and analyzing it there. And since only relevant data is transferred to clouds while using edge technology, the network and communication costs are reduced.
Also, cloud vendors may charge a lot to store, maintain, and backup large volumes of data. But when using edge technology storage requirements and maintenance costs reduce as irrelevant data is deleted. Petroleum companies also need to pay high wages to laborers for continuous monitoring of machinery. But, IoT sensors and devices can remotely monitor equipment and pipelines. Hence, they do not need to pay for excessive laborers at remote locations.
Minimizing Downtime Risks
Maintaining the oil rigs or pipelines is a heavy investment for any business in the oil and gas industry. And repairing or replacing them after the failure causes additional expenditure to them as the productivity of the business is reduced. Downtime is certainly the biggest challenge faced by the oil and gas industry. But, edge analytics can help reduce the downtime risks by predicting the performance and reliability of assets. Edge devices can help constant monitoring of equipment and collect relevant data. Algorithms can then detect patterns in the functioning of equipment to predict what is likely to happen to an asset long before an event occurs.
Businesses can, therefore, use the insights gained from edge analytics and replace the old equipment before they fail to minimize the risks of downtime. The capability of edge analytics can help the oil and gas industry to use its machinery optimally.
Enhancing Workers' Productivity
Oil and gas drilling can have several adverse effects on the environment as it emits hazardous chemicals and wastes. And leaks in the pipelines can be even worse for the environment and workers. Edge technology can help detect possible corrosion and leak in pipelines to minimize the health risks for laborers. Further, edge devices can automatically close valves, isolate the affected section, and alert the relevant department for maintenance. For instance, the conditions of a deep-sea oil pump can keep on changing frequently. And edge analytics can constantly monitor the status of the oil pump in real-time and alert the crew members for any minute changes in the behavior or pattern of its functioning. Thus workers can take proactive health measures in case of any pipe leaks.
Also, with the deployment of edge technology, workers do not need to check the health and performance of equipment frequently. Workers can, therefore, focus more on tasks that require decision-making skills and human intervention. For instance, workers can focus on transportation and the filtering of raw materials. And edge analytics can also help enhance the productivity of the equipment. According to a study, offshore platforms, on average, run at only 77% of maximum production potential. And edge analytics can improve the sustainability of equipment by constantly monitoring the performance of machinery.
Edge technology can provide a lot of benefits to the oil and gas industry in all three segments, which are upstream, midstream, and downstream. But before rushing to deploy edge analytics for oil and gas operations, businesses should consider a few tips. For instance, they should choose data systems that can provide high availability or a long lifetime as it is a must for constant monitoring. They should also ensure that their operating systems and computing infrastructure have the potential to carry out complex tasks and are easily serviceable so that limited IT expertise is required in remote locations. Also, they should choose the right serverless framework for their operations as only the right framework can empower low-latency applications for edge technology.