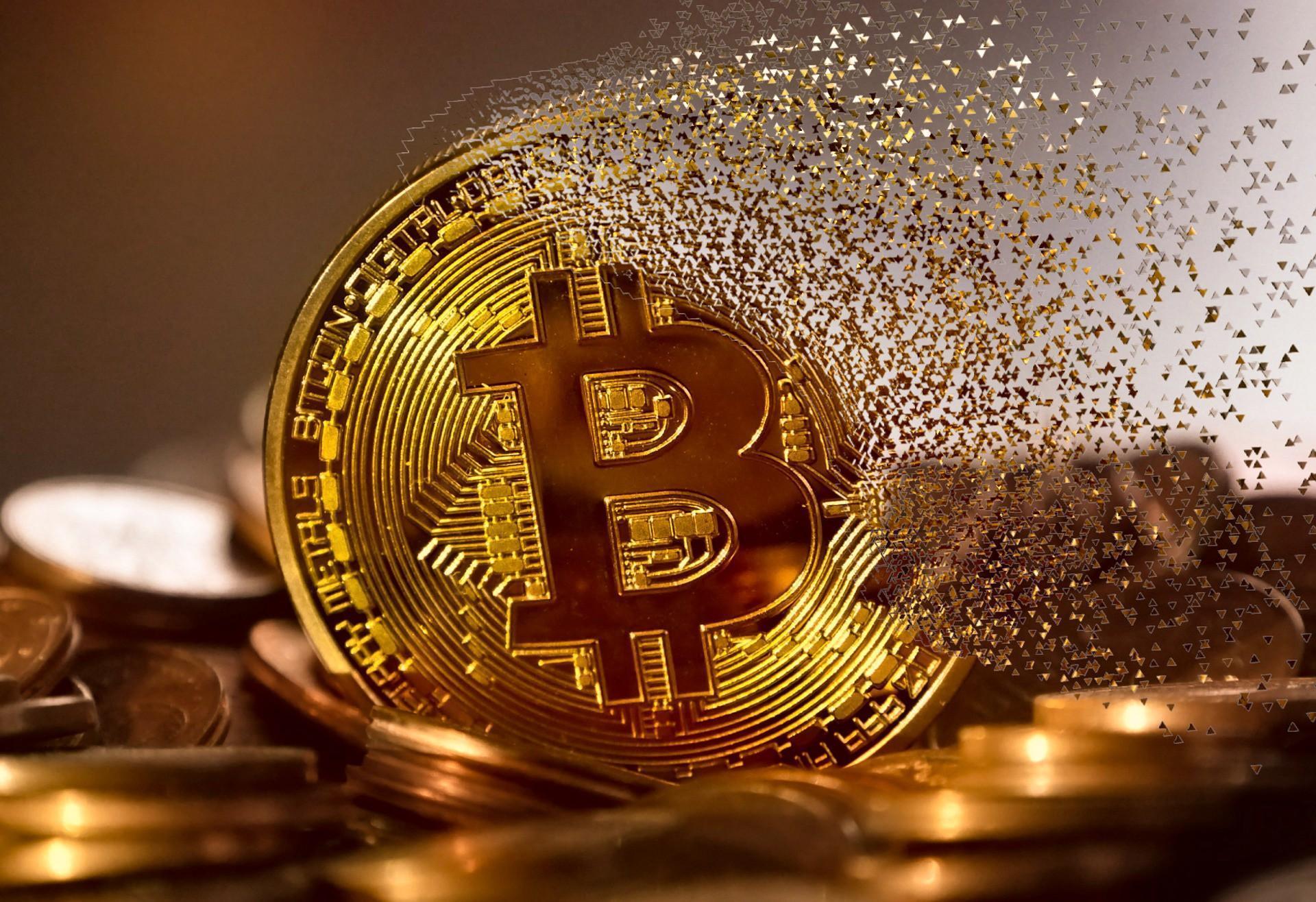 As the cryptocurrency market matures, new entrants' singular bet on Bitcoin may not fully capture growth prospects in other cryptocurrencies.
In the spring of 1998, Kenneth Mays was starting to feel the urge to move westwards (and it wasn't just in his loins).
Like the millions of pioneers before him, who had packed up their entire lives into canvas wagons to discover and ultimately conquer the untamed west of the United States, Mays, armed with nothing more than a bachelor's degree in computer science from the Georgia Institute of Technology was convinced that the future of technology layout west.
So leaving friends and family behind and with little more than a one-way Amtrak ticket and the ink on his degree scroll still drying, Mays headed to California's Bay Area, determined to mint his digital fortunes, leaving behind a state known more for cotton than computing.
The San Francisco and Bay Area of the 1990s was a hive of activity, with startup companies actively hiring on practically every street corner and millionaires being minted faster than you can say "soy latte."
Crashing on an old college buddy's couch, Mays quickly secured a dozen interviews at startups flush with cash and itching to become the next IBM, HP or Microsoft (bare in mind this was the late 1990s).
Mays, was particularly drawn to the plethora of search engine companies, with each one promising to provide faster and better search results for web-based search queries.
From AltaVista to Excite, Webcrawler to Yahoo, searching for something on the internet in the digital landscape of the late 1990s was no mean feat.
Search results were either irrelevant, slow to load, or repetitive and it wasn't uncommon for users to search using several sites simultaneously.
So when a new search engine called "Google" came on to the scene in 1998, there was little reason to believe that the upstart would perform any differently — nobody had yet worked out how to search the internet.
So in the spring of 1998, just as Google was putting its search engine prowess into gear and Yahoo was already an established name, Mays was offered a job at both companies.
At the time, Yahoo was considered one of the best in early internet search, providing a highly regarded directory of sites — when the internet didn't have that many websites, it was entirely possible for human editors to put them into directories — an extremely labor-intensive process but effective nonetheless.
Mays was familiar with Yahoo and in fact, it was what had lured him from Atlanta to the Bay Area. Mays knew Yahoo, he knew the value of an internet directory — the concept of search had not yet been fully crystallized, so it was no surprise when he signed up to work for Yahoo.
And while Mays's decision will no doubt be met with infinite facepalm when considered through the lens of hindsight, at the time, there was really no way to know that Google would come to dominate what people would use the internet for.
In the frontier town that was the internet of the late 1990s, digital homesteads were being created as far as its founders could travel to stake their claim on the digital landscape.
It was hard at the time to know that Google's approach to search would ultimately be the dominant path. It was almost impossible to know that the other search engines would wither by the wayside (as a side note, Yahoo still exists) and because in a landscape where a few years existence made one a veteran brand, people could not be faulted for going with incumbents, or finding comfort in the familiar.
The Devil You Know
Which is why even though Bitcoin might have been the gateway drug for many a pioneer into the cryptoverse, it ought to also be viewed as a portal into a far richer landscape, replete with opportunity and risk.
While Bitcoin may have seen a resurgence in 2019, it has since plunged by over a third since hitting a year-to-date high.
And the explanations on offer, for why the world's largest cryptocurrency has lost momentum in the second half of the year, are as many as there are cryptocurrencies themselves.
JPMorgan Chase suggests that the Intercontinental Exchange's newly launched physically-deliverable Bitcoin futures through the Bakkt platform are one culprit — with traders unwinding long positions in Bitcoin as the reason for the nosedive of Bitcoin's dollar value.
Others suggest that technical bearish signals are putting downward pressure on the bellwether cryptocurrency.
Indexica, an alternative data provider is of the view that Bitcoin's fall has less to do with the cryptocurrency itself and more to do with a growing and maturing cryptocurrency ecosystem.
According to Indexica, Bitcoin's price movements have more to do with competing cryptocurrencies and rising blockchain technologies.
Speaking with Bloomberg, Indexica's CEO, Zak Selbert says that Bitcoin's sensitivity to the development of competing cryptocurrencies is just another sign of the industry coming of age,
"Now that Bitcoin is a big kid, anything can make it move, just like anything can make gold or a G-10 currency move."
"Bitcoin is part of the financial landscape in a very intertwine and mature way."
But those aren't the only challenges that have a strong influence on Bitcoin's price.
Don't Bet On The "Halving" (Or "Halvening" If You Prefer)
Many Bitcoin maximalists are pointing to next year's "halving" of Bitcoin as a factor that ought to push Bitcoin's price skywards.
For the uninitiated, a paramount incentive to secure the Bitcoin blockchain is the "block reward" that Bitcoin miners receive, for applying considerable computing power and electricity to validate transactions on the Bitcoin blockchain — in return, these miners receive Bitcoin for their effort — it's the center of "proof of work."
Every four years, the amount of Bitcoin that miners receive for their efforts halves, ultimately asymptotic at zero.
Bitcoin has "halved" several times already, with the next "halving" in May 2020, just on the crest of the horizon.
But that "halving" which is often heralded as Bitcoin's "deflationary party trick" (as opposed to fiat currency's natural inflationary tendency) could also be its undoing.
As block rewards trend towards zero, miners will eventually demand an alternative to block rewards for securing the Bitcoin blockchain and that will inevitably come in the form of transaction fees.
But will ever-increasing fees, possibly as high as US$100 per transaction facilitate global Bitcoin adoption or become a hindrance?
Because if the point of a decentralized cryptocurrency was to facilitate the frictionless cross-border transfer of value, does ever-increasing transaction fees not undermine Bitcoin's raison d'être?
One way of course to offset increasing transaction fees is for Bitcoin to increase in value, but not just at a random rate, Bitcoin actually needs to double in value to counteract the "halvings" in block reward payout — but realistically, just as trees do not grow to the sky, how long is this exponential rate of Bitcoin's value sustainable?
Yet that seems to be what some traders in the cryptoverse are betting on — that trees do indeed grow to the sky and that there is no upper limit to Bitcoin's value.
Financial history would suggest otherwise.
Niche Audience, Niche Returns
Already CEO of Bitmain, one of the world's biggest miners of Bitcoin, Jihan Wu has sounded the alarm that the impending "halving" of Bitcoin may not provide the Bitcoin stalwarts the salvation that they seek.
Speaking at the World Digital Mining Summit in Frankfurt Germany last week, Wu said,
"We are currently in a short-term correction of price."
"Having a long-term perspective is significant. If Bitcoin's price remains unchanged after halving, the efficiency of existing (mining) equipment must be improved to balance efficiency and computing power."
"There are many uncertainties, but now is a good time to invest in crypto mining."
To be sure, Wu has a vested interest for trumpeting investments in mining equipment — after all his firm is one of the largest manufacturers of application-specific integrated circuits, otherwise known as "ASIC" cards that are purpose-designed and built for the mining of cryptocurrencies.
But as Litecoin's "halving" earlier this year clearly demonstrated, just because there is half of something doesn't guarantee that its value will double.
In the run-up to Litecoin's "halving," the dollar-value of the cryptocurrency spiked dramatically before returning all of its gains soon after the halving occurred.
Perhaps it may not be an altogether bad thing if Bitcoin doesn't spike up in the run-up to its "halving."
To be sure, the cryptoverse and the blockchain community has matured since Bitcoin's last "halving" in 2016.
While adoption is nowhere near as widespread as early adopters would have hoped, the ecosystem is certainly maturing and both institutional investors, as well as established technology companies, are dipping their toes into the crypto waters, if not wading into it past their ankles.
And all this while, one of the biggest criticisms leveled against Bitcoin has been its price volatility.
But with derivatives such as Bakkt's physically-deliverable Bitcoin futures, as well as the prospect of Bitcoin ETFs providing a moderating effect on Bitcoin's price, that volatility as well as price spikes may soon become a thing of the past.
The irony is that the cryptocurrency community has long called for greater institutional participation in the cryptocurrency markets, but one of the consequences of that participation, is greater regulation, oversight and even (dare I say) stability.
Against this backdrop, are there any bets left for the hopeless punter?
Certainly.
All In
Considering that the bulk of altcoins (cryptocurrencies that are not Bitcoin) are some 80% to 90% off their highs, these forlorn and forgotten cryptocurrencies are trading at pennies on the dollar.
Like junk bonds and penny stocks, these altcoins present tremendous risk, but a substantial opportunity as well — provided one knows how to sieve the wheat from the proverbial chaff.
Risky? Probably.
Opportunistic. Definitely.
At these values, some blockchain and cryptocurrency companies that continue to be going concerns (which is a miracle in and of itself and deserves to be celebrated) are trading at huge discounts.
But again, just because it's cheap doesn't mean that it's worth buying — but for the diligent debutante cryptocurrency investor, the rewards (not to be confused with block rewards) for vigor may be vast.
For Bitcoin at least, the short to medium-term outlook appears to be pressure on both sides of the narrative, which usually means that prices will trend sideways.
Because as the cryptoverse matures and experience triumphs exuberance like a damp squib, one-way bets are no longer a sure thing.
Growing up it appears, is hard to do.