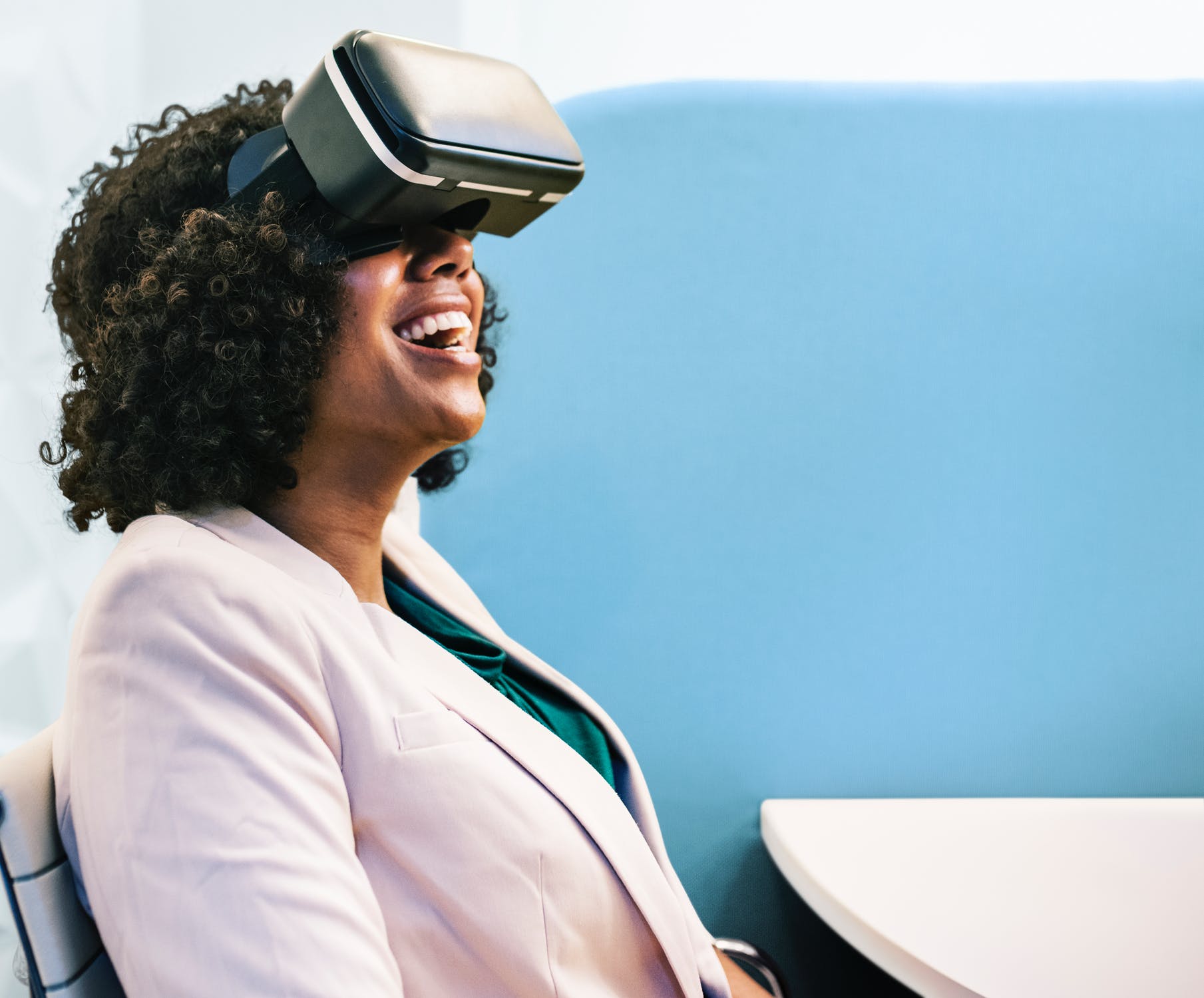 The deployment of virtual reality (VR) in recruitment will address several recruitment challenges such as finding suitable talent, interviewing candidates on a global scale, employee training, and many more.
Organizations aim to attract and hire competent talent as soon as they feel the need to. Even the US economy is favoring the rise of new employment opportunities. The US economy created 312,000 fresh jobs in December 2018, which is the biggest rise in the number of jobs in the past three years. Due to the increasing number of jobs, several recruiters are competing against each other to find the most suitable talent. This leads to a situation where many employers contact a few qualified candidates frequently, especially for jobs in niche domains requiring special skills. Additionally, recruiters have to take up tasks such as building a reputed employer brand and maintaining a good candidate experience. Therefore, recruiters require alternatives to traditional recruitment techniques.
Virtual reality has demonstrated incredible potential in industry sectors such as real estate, advertising, entertainment, and aviation through its advanced applications. Similarly, the advent of VR in recruitment will offer better candidate screening, improve candidate experience, and help in training new employees. The utilization of VR in recruitment will allow the creation of virtual environments for interviews, office tours, and simulated workplace experiences. By leveraging VR, recruiters can create effective strategies to attract suitable candidates and overcome the limitations of traditional recruitment techniques.
Applications of VR in Recruitment
The adoption of VR in recruitment will give rise to the following applications:
Selecting Candidates
Organizations can introduce non-conventional methods of screening candidates using VR in recruitment. Organizations can gamify their application procedure by developing interactive VR games that help in assessing candidates' suitability for different roles. For instance, while interviewing a cardiothoracic surgeon, recruiters may generally hold interviews and tests. Additionally, interviewers can use a VR surgery simulator, where applicants can perform virtual surgeries for different disorders. Using such simulated environments, recruiters can evaluate surgeons more accurately. Likewise, organizations can design and include their own VR candidate evaluation exercises to simplify recruitment procedures.
Organizations can also attract more candidates with the help of virtual reality technology. For this purpose, businesses can release VR games that include different aspects and procedures that are involved in a job. For example, a restaurant chain can release a VR game that lets players manage a restaurant. The game can include several aspects of managing a restaurant like budget, employee training, and time management skills. Such games can allow casual gamers and potential candidates to experience various work conditions in different business sectors and organizations. Gamers may wish to apply for such jobs after virtually experiencing them.
Interviewing Applicants
Recruiting and interviewing candidates on a global scale can be a challenge for several organizations. Usually, recruiters utilize video conferencing tools for remote video interviews. However, recruiters may be unable to analyze certain personality traits like body language due to the limited 2D video conferencing platforms. This approach can interfere in precisely judging candidates.
Businesses can adopt VR in recruitment procedures to interview candidates globally. By leveraging VR, recruiters can evaluate their candidates in a 360-degree environment where candidates can interact with virtual objects. Using this virtual environment, recruiters can test candidates' decision-making and problem-solving skills using VR puzzles and exercises in addition to traditional interview questions. Compared to video interviews, the advent of VR in recruitment will help deliver more accurate candidate evaluation.
Offering Virtual Office Tours
Tourism businesses are utilizing VR to offer virtual tours of several destinations and hotels. Similarly, organizations can provide virtual office tours to showcase their workspace to potential candidates. Such virtual tours can display various workplace amenities and facilities like conference rooms, pantry, computers, and many more. Also, businesses can include virtual objects that candidates can interact with. For instance, candidates can turn on the coffee machine to pour a cup of coffee or water a plant in the office and watch it grow. Such virtual tours can help interested candidates to make informed decisions and may also attract more candidates.
Showcasing work culture
Adjusting to an organization's work culture can be a major concern for potential candidates. Candidates may wish to experience how a day in the life of an employee in a particular organization is like before applying for a job. For this purpose, candidates may ask current or past employees to describe their experience in the company. However, employees can offer mixed and highly subjective insights about the work culture, which can confuse the candidates even more.
Businesses can create virtual experiences for different roles, where potential candidates can interact with other employees, attend meetings, and perform virtual tasks. By leveraging virtual work environments, candidates can get a general idea of the work culture and employee experience. With this approach, recruiters can help potential candidates decide what type of work culture suits them the most. For example, Deutsche Bahn, a German mobility and logistics firm, found that a high percentage of their employees were close to the retirement age. The company realized that they need to attract fresh talent. For this purpose, the business leaders introduced VR simulations for several roles like electrician and train conductor. The introduction of VR in recruitment helped Deutsche Bahn increase the number of applicants by five to ten times. Similarly, organizations can utilize VR simulations to showcase their work culture and draw more candidates.
Recruiting at Job Fairs
Many employers look for competent talent at job fairs. However, attracting the right candidates can be a significant challenge at job fairs. Employers can offer virtual reality-based office tours and workplace simulations to attract potential candidates. With this approach, recruiters can connect with younger, tech-savvy generations and differentiate themselves from the competition. Also, recruiters can identify interested candidates at the job fair and avoid utilizing resources for the ones who aren't.
Training New Employees
Several businesses are deploying virtual reality for training their employees. For example, retail stores can simulate an event like Black Friday, where handling a large number of customers can be a major challenge. With this simulation, retailers can train their employees for specific events and occasions. Likewise, organizations can introduce training programs for various aspects of different jobs. VR training programs can combine experiential learning with acquired business data to offer effective employee training. Using VR in recruitment and training can reduce the costs involved in manpower and production required for replicating training scenarios.
VR can be the difference between life and death in certain training programs. In law enforcement, on-field training can be dangerous. In such instances, virtual reality can be used to simulate different on-field situations. Law enforcement agencies can create a simulated environment with multiple scenarios that require different levels of intervention. For even more effective training, deputies and supervisors can discuss with each other before and after every exercise. With this approach, law enforcement can offer safer training programs.
Although virtual reality shows promising potential, VR has not become mainstream due to the lack of content, high costs, and connectivity issues. But, all these issues may be resolved soon and the utilization of VR in recruitment will become the norm. Early adopters of VR will stand out as innovators and gain a competitive edge. In the world of recruitment, a competitive edge can be the difference between gaining and losing a competent candidate.