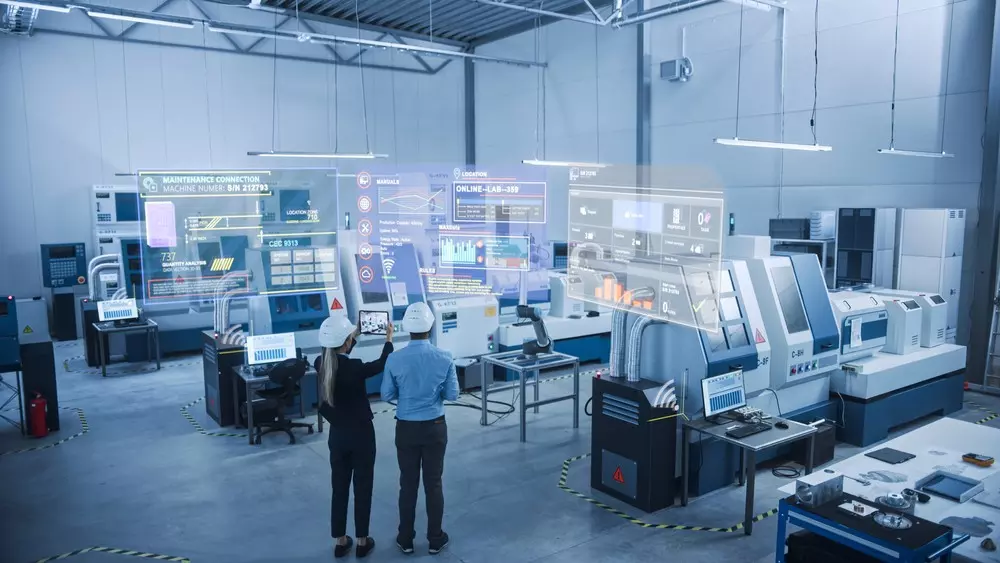 AR and IoT are revolutionizing digital information by improving the effectiveness of physical devices and the functionality of employees.
Business intelligence is gaining complexity every second, making it difficult to interpret data and communicate business-related ideas. Augmented Reality (AR) possesses an enormous potential and helps in communicating an ideal overlay for torturous network architects and complex systems that characterize the Internet of Things (IoT). The combination of AR and IoT helps in providing employees with important information that makes their functioning in industries more productive and effective.
The Relationship between AR and IoT
IoT is a bridge that connects digital infrastructure and physical assets, while AR focuses on bringing these digital emotions to life by connecting them with the physical environment. The rising data volumes have prompted companies to invest in IoT and AR systems to generate insights that can be used at the right time and place to execute tasks better. The AR and IoT strategy focuses on cost savings, higher profits and revenue generation to help in the growth of the institution.
The Rapid Growth of IoT and AR Devices
AR in business is rapidly scaling up as companies are extending its use beyond the testing phase to focus profusely on marketing and sales. The number of companies that are experimenting with this technology has rapidly increased in the past few years. As per reports, IoT-connected devices in 2016 were about 6 million. As per forecasts, by 2025, there will be over 75 million IoT-connected devices. The technology will slowly become a norm and companies who have not developed this strategy will find it difficult to catch up with market trends.
The Role of AR and IoT Applications in Industrial Verticals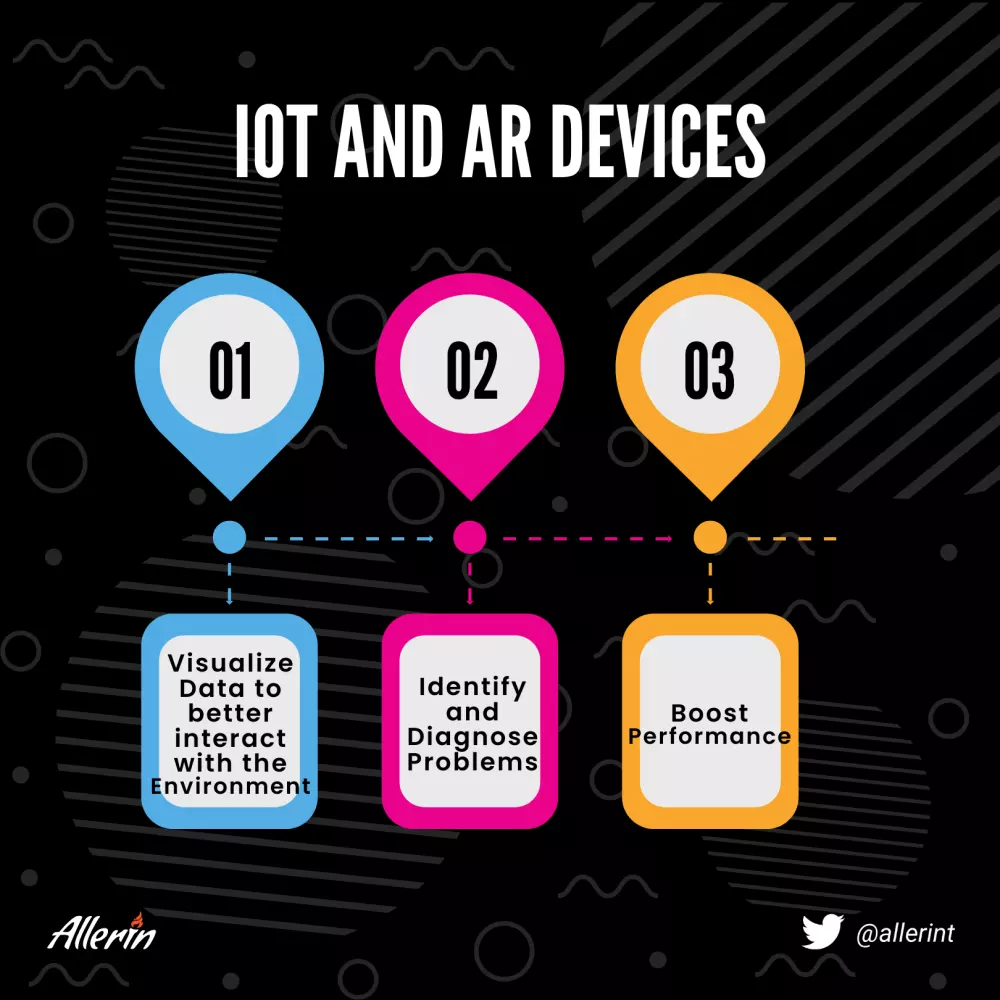 Visualizing Data to Better Interact with the Environment
AR and IoT technology allows employees to proficiently visualize, understand and analyze data, enabling them to easily navigate through their space. Empowering employees with data insights when they are solving problems is an effective way to improve their productivity. The data can help companies make better sense of data collected from disaggregated stores and warehouses. The understanding of this data will help companies optimize the amount of space necessary to store material and help in monitoring the inventory.
Identifying and Diagnose Problems
The combination of IoT and AR merges different parameters under a single view. The excellent analytical properties of this application help in identifying and diagnosing the problems in the physical world. For example, companies can create an AR application that uses IoT data to create a visual imprint of a machine's components. The visual representation allows workers to look at areas that are difficult to spot and diagnose any issues easily. This enables workers to make smarter decisions by combining data to simplify complex problems.
Boosting Performance
The use of AR and IoT technology is the fastest way to boost a company's performance. By making use of this innovative technology, companies can reduce costs by improving labor efficiency, and reducing material wastage and machine downtime. The optimal work model helps in boosting revenue and creating strategic value in the market by improving brand equity and status.
The combination of AR and IoT is opening new avenues to improve the productivity of companies. The simple but effective solution will play a pivotal role in enhancing data to simplify complex problems.