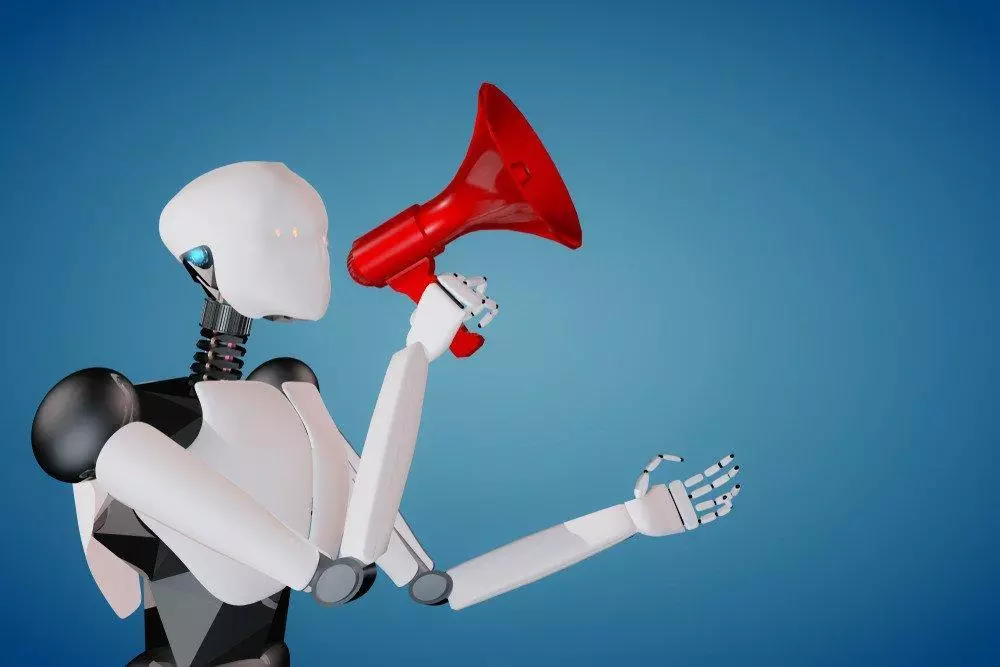 The implementation of artificial intelligence (AI) in advertising has become the latest technological leap that the industry is taking in its transformational journey from being a largely creative field to now, a data-driven practice.
Advertising — the communicative efforts undertaken by businesses to draw the attention of the masses towards their offerings — has come a long way from where it started. Although the roots of this practice can be found deep in antiquity, the more substantially vehement instances of advertising emerged roughly around a century ago and will most likely continue far into the future, as long as there are products to sell and people who can buy them. And meanwhile, the way advertising content is conceived, created, and delivered will also undergo massive changes to keep up with the market trends and technological innovations, as it has been always doing. And the latest addition in the never-ending cycle of change that the advertising industry has adopted is artificial intelligence. After the advertising industry gained its lost robustness with big data, the advent of AI in advertising is another milestone in the gradual shift of the industry from being mainly a creative initiative depending solely on human behavior to the primarily data-driven endeavor it has become today. With increased access to data, not just regarding broad market-wide trends but also pertaining individual behavior, the use of AI in advertising is set to make brand interactions more personalized, informative, and immersive.
From Paper to Pixel: The Evolution of Advertising
While printed ads have existed long before the late nineteenth century, it was only during that period that they saw an explosive growth. As a result of industrialization in the late 1800s, manufacturers found themselves producing goods in unprecedented volumes, and at unprecedented rates. That is when they felt the need to have more 'consumers' for their products, who they contrived to create through mass advertising campaigns. In this period, between 1880 and 1920, advertising volume in America rose from $200 million to $3 billion. Advertisements in this period populated newspapers, magazines, and other forms of printed media, which were produced and circulated to the general public. With the advent of newer media of mass communication such as radio in the early 20th century and later, television, advertisements also spilled over into these media. Until this period, advertisements were produced to target large groups of people.
By the mid 20th century, advertisement became a major global industry, and this is when segmentation of the audience came about, with advertising becoming more scientific and research-based than before. This is also when advertisement took to television. By the end of the twentieth century the internet had already planted its roots across the globe and grew explosively in the first decade of the new millennium.
The internet offered a new medium of advertising and more tools to be able to segment audiences. This led to more targeted advertising campaigns over the internet. The second decade of the 21st century saw the emergence of social media and data analytics which made the collection of more detailed information possible. However, the emergence of social media and the internet has also elevated the importance of segmentation, personalization, and relevance. Unlike TV or print media, where ads are unavoidable for the readers or viewers, the internet makes it possible for consumers to tune irrelevant communications out. Sensing this need, the modern advertising industry is investing in tools and technology to make advertising more effective by learning as much about their audience as possible. And as it has done in every other industry it has been used in, the use of AI in advertising is revolutionizing the way ads are created and delivered to the audience.
Bids, Billboards, and Broadcast: AI in Advertising Today
Modern day advertising, especially on the digital stage, requires a high degree of personalization, as it is a known fact that people prefer personalized marketing communications. A survey reported that 88% of US marketers experienced a noticeable improvement in business results due to the implementation of personalization programs. Thus, providing greater personalization is on the agenda for most marketing and advertising leaders. Providing personalized content and offers to a vast number of individual customers requires the analysis of vast volumes of data, and then using the inferences from the analysis to determine the kind of ads to show for each customer. This makes the use of machine learning and AI in advertising the perfect solution. Artificially intelligent tools, due to their ability to process vast amounts of data quickly and act on it automatically. This ability allows these tools to create a detailed profile of every member of the audience based on their browsing data, social media activity, and other data such as demographic information that the individual provide voluntarily. Using these profiles the AI determines what ads the user is more likely to respond to, and displays those ads to them at opportune instances.
Online Bidding
These ads are displayed through a process called real-time bidding (RTB), where multiple parties bid for displaying their specific ads when a user visits a page. Since this process takes place within the time it takes to load a page, it requires a high level of data processing capability to make the right bid quickly at the right time. A wrong decision in such instances may lead to a missed opportunity to get noticed or a wasted investment since, if the ad does make it to the page, the company gets charged even if the user doesn't click on the ad. Thus, bidding must be undertaken by determining the right value while also determining the right time to display ads, for maximizing the likelihood of getting a response (a click). This process is carried out by AI algorithms using the data collected from each individual.
Billboard Automation
Similar to print media and print ads, another relic from the history of advertisement that is extant today is the billboard, and other signages. The global digital signage industry is, in fact, thriving and is expected to reach a market value of over $31 billion by the year 2025. AI billboards are capable of showing ads and messages to the audience based on how they react to them. The efficacy of these smart, digital billboards is undeniable as a brand awareness boosting tool, since even normal billboards have been found out to be effective in engaging passing people.
Broadcast and Streaming
Broadcast and streaming services are among the biggest attractors of worldwide audiences of varied demographics and hence, present the perfect stage for displaying advertisements. Sporting events and popular TV shows made by broadcasters draw millions of viewers. Media planning and Ad sales are activities that have been conventionally done by humans, but now, as the demand for the attention of audiences grows among brands, the competition for displaying ads is becoming cut-throat. Just like ad bidding for social media platforms, AI can be used for buying ad slots from broadcast and streaming services. AIs can analyze large volumes of viewership data to optimize media schedules and maximize ad sales revenues for advertisers.
These cases mark just the beginning when it comes to the potential applications of AI in advertising. As AI systems become more capable and gain wider adoption, they can have a greater influence over the advertising cycle from creation to delivery. By using AI in conjunction with other technologies like augmented and virtual reality, advertising can be made more immersive and personalized.