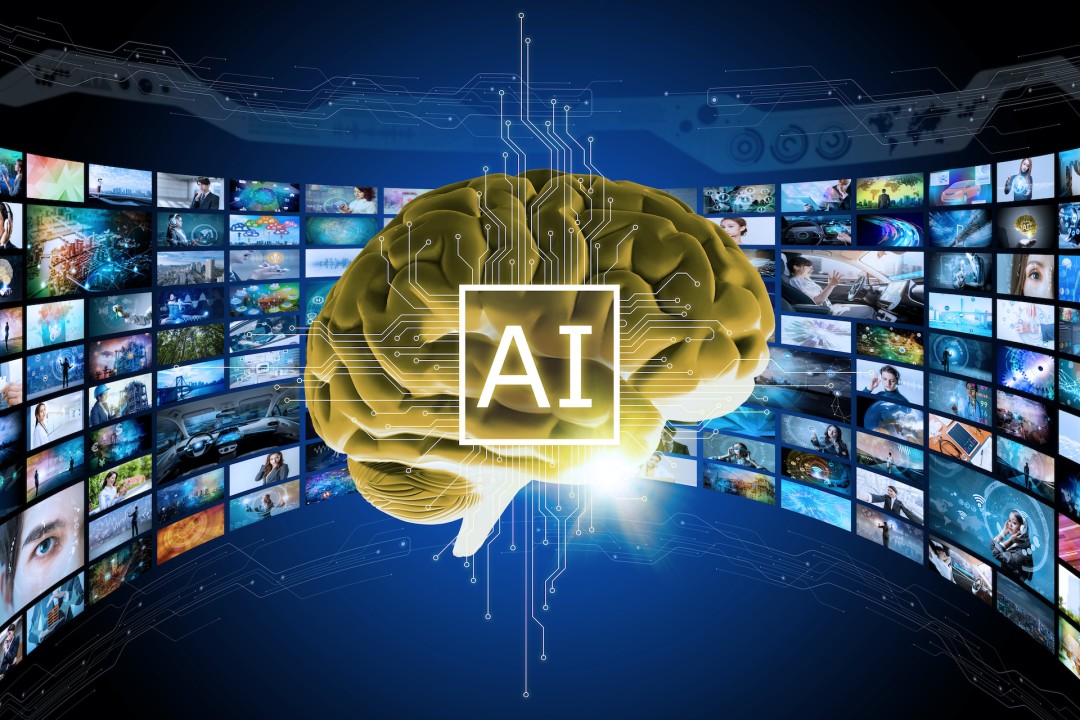 Using artificial intelligence (AI) in video marketing can help businesses create customized videos by analyzing user preferences and help increase conversion rates.
Digital marketing is replacing traditional marketing methods. Of the various digital marketing methods, video marketing is gaining huge popularity. It has become the preferred method for businesses as it provides an excellent way to reach and connect with a large audience. Thus, it's not surprising that about 81% of businesses use video for marketing. Video marketing can be improved even further with AI. AI is already transforming digital marketing on the whole, and it will surely transform video marketing. Using AI in video marketing can help businesses to connect with their customers on a more personal level, thereby guaranteeing huge success for their marketing campaigns.
Marketing Transformation with AI in Video Marketing
Although video marketing is already proving highly beneficial for businesses as a marketing tool, it can be improved further with the help of artificial intelligence. AI can help enterprises to understand their target audience better and create videos that can draw their attention as well as attract more clients indirectly. So, whether it is having your videos go viral or having them rank on top of search results, AI can help in assuring just that. Here's how AI can enhance video marketing:
Improved Insights
Artificial intelligence can be used primarily for data analysis. AI tools can help understand users' preferences and thus help businesses with their future video marketing strategies. Data such as the videos previously watched by individuals, the duration of the videos viewed, and the users' engagement on the video can be analyzed to get beneficial insights. For example, when it comes to measuring the engagement levels, data such as the action taken by individuals after watching videos, the positive or negative response to the video, or whether individuals skipped certain sections of the video can be assessed to understand their preferences. This helps get a broader picture of what's clicking with the audience and what's not.
Increased Engagement
With the help of insights, businesses can create video advertisements that are highly engaging and have a high rate of success in terms of engagement and response. For example, if a business recognizes that their target audience has a high rate of checking on product links mentioned in the video as soon as they finish watching the video or pause the video to check the products, they can add the same in the video descriptions to help viewers find the products easily.
Additionally, data analysis can help enterprises to push out videos during specific days and times of the day when users are more likely to see them as soon as they are uploaded. This helps push the video's popularity, and rank it higher on SERPs. Businesses can also create custom content for their dedicated user base that can improve their engagement levels even further. Personalized ads and recommendations can help increase the engagement of users and enhance client conversion rates and product sales.
The use of AI in video marketing can vastly improve marketing effectiveness. It not only can help create engaging content for the target audience but also can help reach other users through word of mouth. This also helps improve SEO for the business. As the videos go viral, they rank higher in the search engine results page, helping improve brand recognition and visibility. Also, it proves to be an excellent free publicity tool and can help bring new business opportunities. 76% of marketers have reported video marketing to have improved their company sales, and this number will only keep on increasing. You should ensure that even your business leverages the full potential of video marketing by using AI and be a step ahead of your competitors.