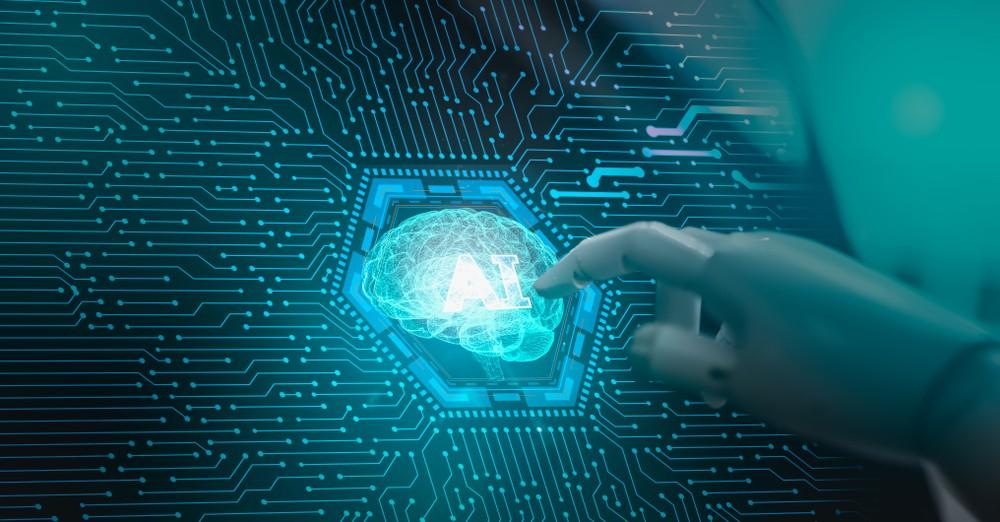 Choosing between on-premise and cloud infrastructure for deploying AI applications is like choosing between buying a home or renting one.
It is essential to know every aspect of cloud vs. on-premise implementation to choose where to host AI applications.
With solutions to most of its previously faced challenges, AI has now given rise to a whole new generation of advanced AI applications. The steep rise of AI technology is showing its effects as organizations of all sizes are using AI applications. As AI advances further and more customers begin to ask for and use its applications, cloud vs. on-premise deployment of the applications will become a pivotal issue in the minds of the business leaders. Cloud hosting is a cost-effective option with pay as you go. Whereas, on-premise hosting provides more flexibility as it is a one-time payment and own the hardware. With the availability of pay as you go option, cloud computing does seem to be the best solution for hosting AI applications. Well, the best solution, however, depends on how the end-game looks like. Both cloud and on-premise hosting have their own benefits and limitations, but what a business wants from them is the key to decide where to host their AI applications.
Cloud vs. On-Premise Hosting for AI Applications
Cloud hosting is like renting a home. The stay of AI applications is as long as the contract terms dictate. And, the maintenance of the hardware is the responsibility of the hosting provider. On-premise hosting, on the other hand, is like buying a home. The application can stay on the hardware as long as business requires it. But, deciding between the two depends on many factors, as follows:
Cost
Training neural networks and creating machine learning algorithms require massive computation power. Furthermore, AI networks require updates every now and then to keep operation-critical data fresh and to learn and improve the efficiency of their services. Updating neural networks and adding new algorithms to the AI application can exacerbate the cost required to build and maintain it.
Although costly at the time of implementation, on-premise hosting can eventually reduce the cost in the long run. On-premise deployment of AI applications will eliminate the need for the renewal of contract terms. Enterprises can deploy as many AI applications as they need with an on-premise cloud on the basis of hardware storage. Since on-premise hosting requires a complete one-time payment at an initial stage, a small mistake with hardware or software implementation can be hugely expensive.
Cloud services offer low-cost implementation, which can be beneficial to both small and big enterprises to experiment with the use of AI applications. The installation of any upfront hardware or software and the cost to maintain them is not required while using cloud hosting as the hosting vendor provides them. The issue with using cloud services is that the cost can increase with time as it requires the renewal of contractual terms, and software licensing can mitigate hardware savings.
Scalability
To keep up with the changing demands of customers and requirements of the business, enterprises need to have scalable hardware and software that can be easily upgraded and efficiently managed.
On-premise hosting will provide complete control over the hardware, which would mean that the administrators of the company can tightly control its updates. Enterprises can add other AI applications to run on the same hardware because of the scalability of the hardware. But, to add another software or to upgrade an existing software would require a deployment strategy developed well in advance. To research for the required data, to create or upgrade software, and to deploy the software requires a lot of time. If not planned in advance, then companies using on-premise deployment might be left behind as they won't be able to respond quickly to sudden changes in demand.
Unlike on-premise hosting, cloud resources can be rapidly adjusted to accommodate specific requirements. However, when using public cloud services, there is too much software clutter within the hardware stacks that reduces the scalability. The software provided by cloud providers would be typically configurable, but it might not be as customizable as some organizations might require.
Security
Data gathered by an enterprise may contain vital information either about their customers or other businesses. Loss of crucial data can harm the reputation of a company and make customers question its reliability, and lead to other severe consequences for business. Hence, every company wants their data to be secure irrespective of where they are deployed.
On-premise hosting provides enterprises with full control over their data stored locally. As the data is stored on enterprise premises, no third party has access to data unless hacked. Only the members of that company would have an understanding of how the hardware operates, making the data more secure. Securing the data of on-premise AI applications requires a team of dedicated and knowledgeable employees. If the enterprise lacks appropriate resources, then the data is exposed to significant risks.
The hosting providers are responsible for the security of data, and the burden is not on the enterprise. The hosting providers always keep their systems updated and the data encrypted by the technical experts to avoid breaches. The data stored in clouds is accessible by third parties, either the hosting providers in the case of centralized computing or by anyone in terms of decentralized computing. The company may not be aware of where their data is stored and how often it is backed up. The cloud data is also aggressively targeted by hackers as there are more vulnerabilities in cloud data in comparison to on-premise data.
Data Gravity
Before anyone even starts to think of deploying AI applications on any platform, there is a need to collect relevant data required to build and operate the application. And the location of the largest source of data for the enterprise determines the location of its most critical applications, as explained by the concept of 'data gravity'. Data gravity, put simply, is the ability of data to attract applications, services, and other data towards itself. It is among the most important factors to be considered while choosing between cloud and on-premise platforms.
There are no objective benefits or disadvantages of either hosting platforms when it comes to data gravity. It is the source of data on different platforms that determines the benefit of implementing AI on-premise or on cloud. For instance, if the data required to build an AI application resides on the cloud, then it would be best to deploy the application there. Whereas if the data resides on-premise, then transferring the data from on-premise to cloud can be costly. Considering the cost of training a massive dataset of neural networks, companies might want to deploy their AI applications on-premises when the data is available there.
It is not a one-time decision to choose from cloud vs. on-premise hosting; that's a question that developers and business administrators can ask themselves at multiple stages during the life cycle of the AI application. There might arise a need to switch from on-premise to cloud or vice-versa. If a business is in the early stages of digital transformation, then the cloud will be the best option to test AI applications with low cost to experiment. And then, by evaluating the requirement of the applications, businesses can adapt, change, or scale the hosting to on-premise if need be.