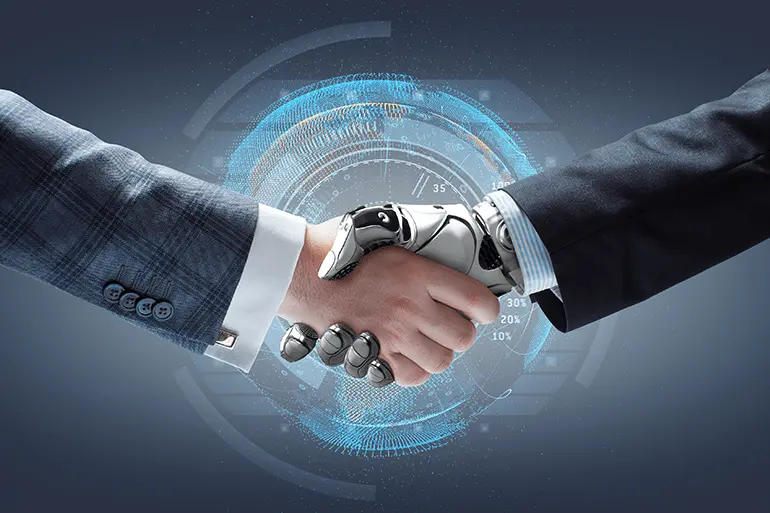 Building trust in artficial intelligence (AI) is vital to promote the adoption of the technology. In the digital era, where there is an unstoppable increase in smartphone usage, consumers are empowered to buy anything at any given time.
Consumer trends are forcing the retail sector to be better able to cope with the requirements of the market. Modern day technologies are transforming the way people are buying from a retailer. According to statista, global e-commerce will accumulate sales of approximately 4,479 billion US dollars by the year of 2021. These stats and consumer trends, such as the need for wider availability of products at consumer display, have prompted retailers to leverage technologies to improve customer experience. Artificial intelligence is a technology that is currently trending across several industries. AI assists machines in automating tasks by behaving on the algorithms pre-set. There are several ways that people are already reaping the benefits of AI in numerous fields. But when the topic of people trusting AI bots comes up, consumers tend to have a dilemma. Organizations are understanding this dilemma and are already in action to discover ways for building trust in AI.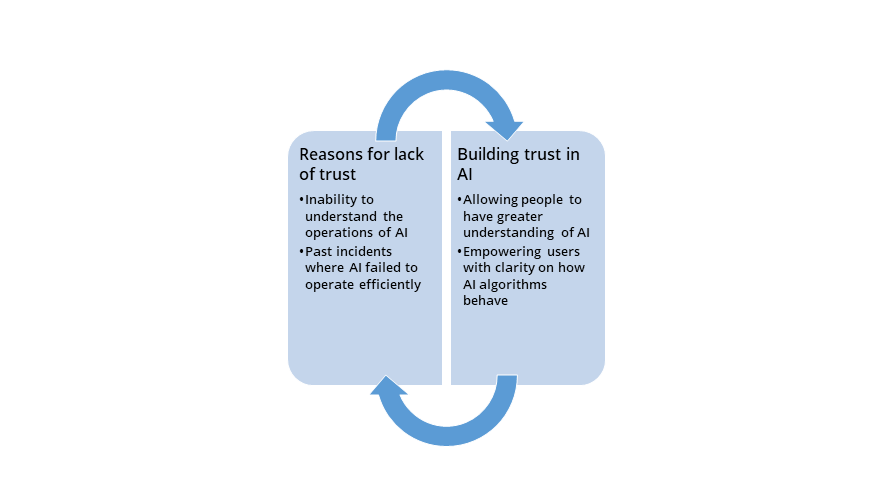 Why Don't Consumers Trust Artficial Intelligence?
As human beings, we are often reluctant in trusting those who take actions based on calculated measures, similar to those that a computer does, on our behalf. A computer assesses the situation and determines its decision, based on all the possible permutations and combinations. Moral decisions are something that people feel that a computer would be unable to make. Emotional Intelligence is what people want a machine to exhibit for them to be trusted. Apart from that, when buying a product, human beings feel the need for assistance only when required. Numerous oinstances have led people to not trust the technology. Such cases include the Tesla car operating on autopilot that resulted in a fatal accident. Not only did this incident prompt people into not trusting such a technology, but also forced the researchers to make changes to the way this technology operates. However, with the advent of technologies, people are starting to believe that AI can be helpful for them, such as with conversational chat-bots.
How Can Companies Focus on Building Trust in AI?
For people to develop trust in AI operational machines, they need to be exposed to such machines. Indeed, the more we use a particular machine, the more we are bound to trust it. When people start having exposure to a technology and learn how it operates, building trust in modern-day technologies like AI becomes easy for companies leveraging it in their products and services.
Apart from allowing users to benefit from exposure, companies should also prove that AI bots are capable of making decisions based on insights, which are morally correct and that they will not harm the interest of the consumers.
Companies working in the field of AI should try finding vendors who can meet their requirements best to improve customer experience with the help of AI. Researchers should also be on the hunt for newer and better ways to continue building trust in AI and unearthing different applications of AI across numerous industries.