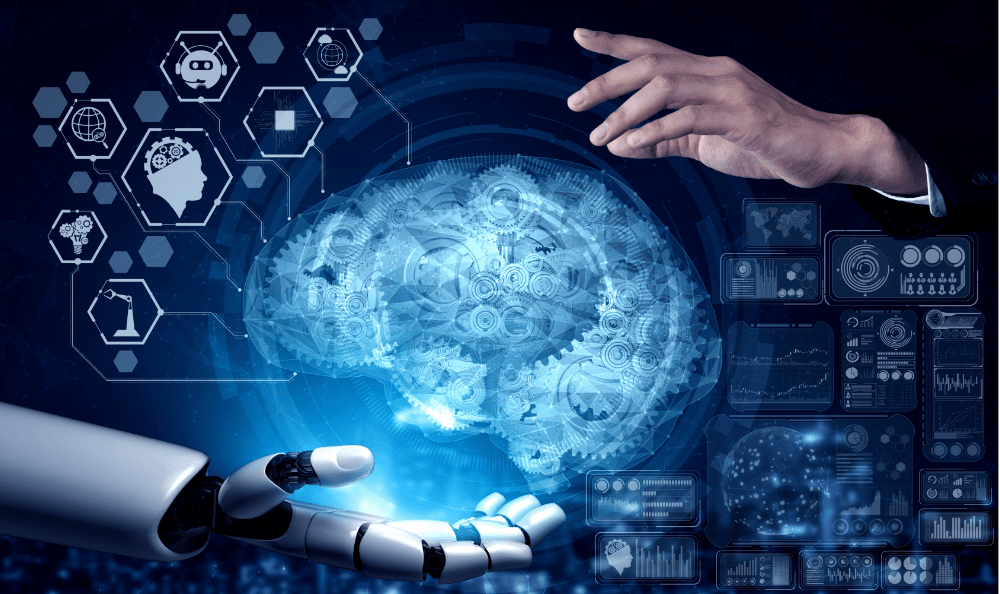 Augmented analytics is blending visual analytics and business intelligence to interact with data more easily.
It has several benefits for businesses, especially for better use of their data.
In today's world, it is not enough to just have data. To be truly successful and drive results, businesses need to have actionable information that they can use right away. In other words, we no longer live in an era where the key is about how much data you can collect. It's now about how you can make sense of all of this data as quickly and easily as possible. This is where augmented analytics comes into play.
WHAT IS AUGMENTED ANALYTICS?
Augmented analytics is the process of blending two different types of analytics — visual and business intelligence — to create a third type of analytics. Basically, augmented analytics is the practice of adding a visual element to business intelligence so that users can interact with data more easily. Typically, augmented analytics takes the form of visual dashboards or visual reports. In other words, augmented analytics is the practice of using visuals in conjunction with analytics software to transform raw data into useful, actionable information. Visuals play an important role in simplifying information and making it easier to understand. For example, a visual representation of data might help you to see patterns within the data that you might not otherwise notice. Similarly, visuals can help you to identify outliers within the data that might not have been as apparent if you had only been looking at raw numbers.
HOW WILL AUGMENTED ANALYTICS IMPACT YOUR BUSINESS?
An increased emphasis on augmented analytics can help businesses make better use of their data. Data is a company's most valuable asset, and it is crucial to put it to good use. When a business is able to take data and turn it into insights that can help them to make better business decisions, they can't help but be more successful. Augmented analytics can help such businesses to more easily identify key insights in their data. Visuals can help notice patterns and outliers that might have been harder to spot when simply looking at numbers. Visuals can also help understand data better when working with large amounts of data.
3 STEPS TO BECOMING AN AUGMENTED ANALYTICS COMPANY
If you wish to transform your business with augmented analytics, follow these three steps: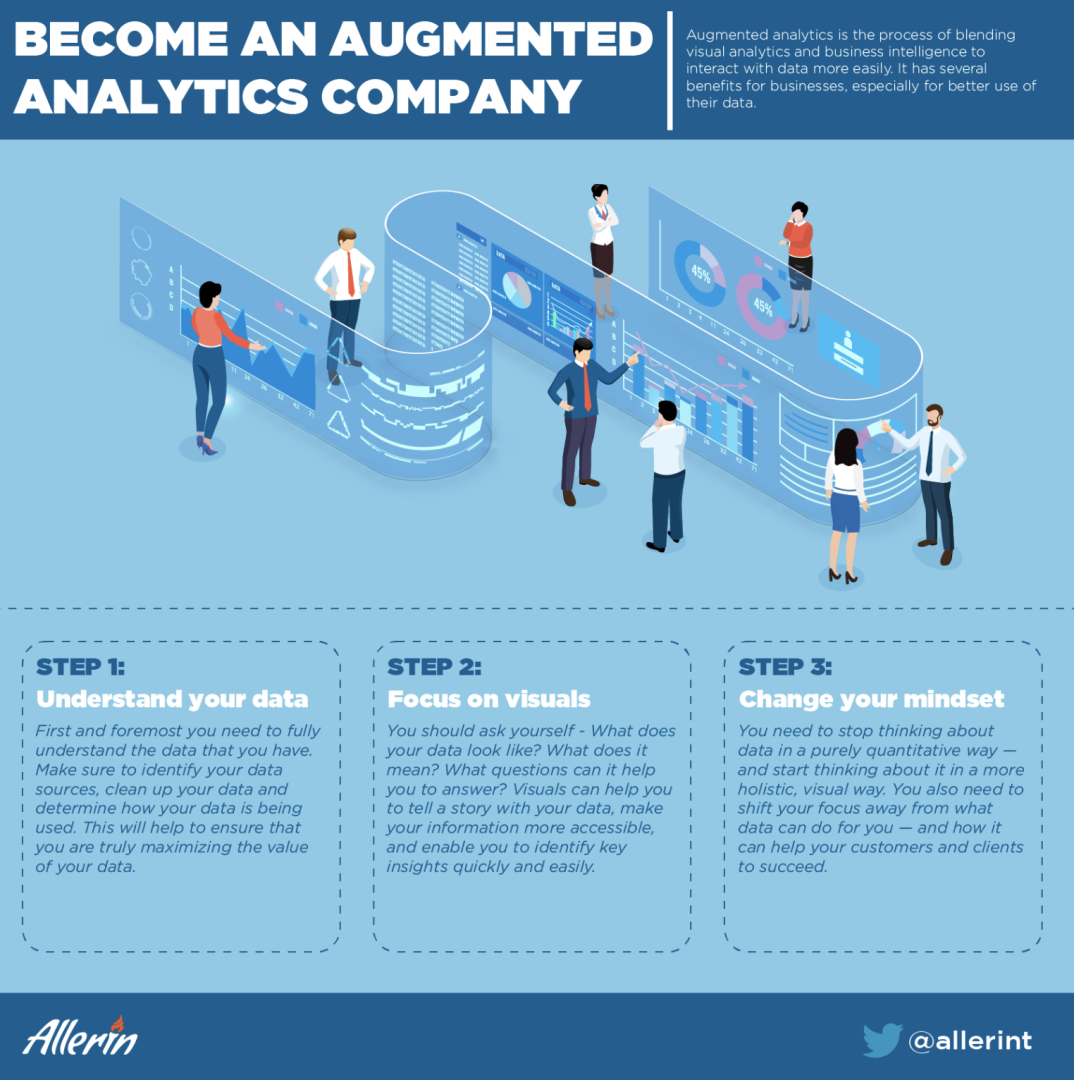 Understand Your Data
First and foremost, you need to fully understand the data that you have. Make sure to identify your data sources, clean up your data and determine how your data is being used. This will help to ensure that you are truly maximizing the value of your data.
Focus on Visuals
Once you have a handle on your data, you should focus on visuals. You should ask yourself - What does your data look like? What does it mean? What questions can it help you to answer? Visuals can help you to tell a story with your data, make your information more accessible, and enable you to identify key insights quickly and easily.
Change Your Mindset
Finally, you need to change your mindset. You need to stop thinking about data in a purely quantitative way — and start thinking about it in a more holistic, visual way. You also need to shift your focus away from what data can do for you — and how it can help your customers and clients to succeed. Businesses that want to truly transform their business with augmented analytics need to take the above-mentioned steps to fully embrace this new approach to data. They must ensure to fully understand the data, focus on visuals, and change their mindset to truly maximize the value of data.