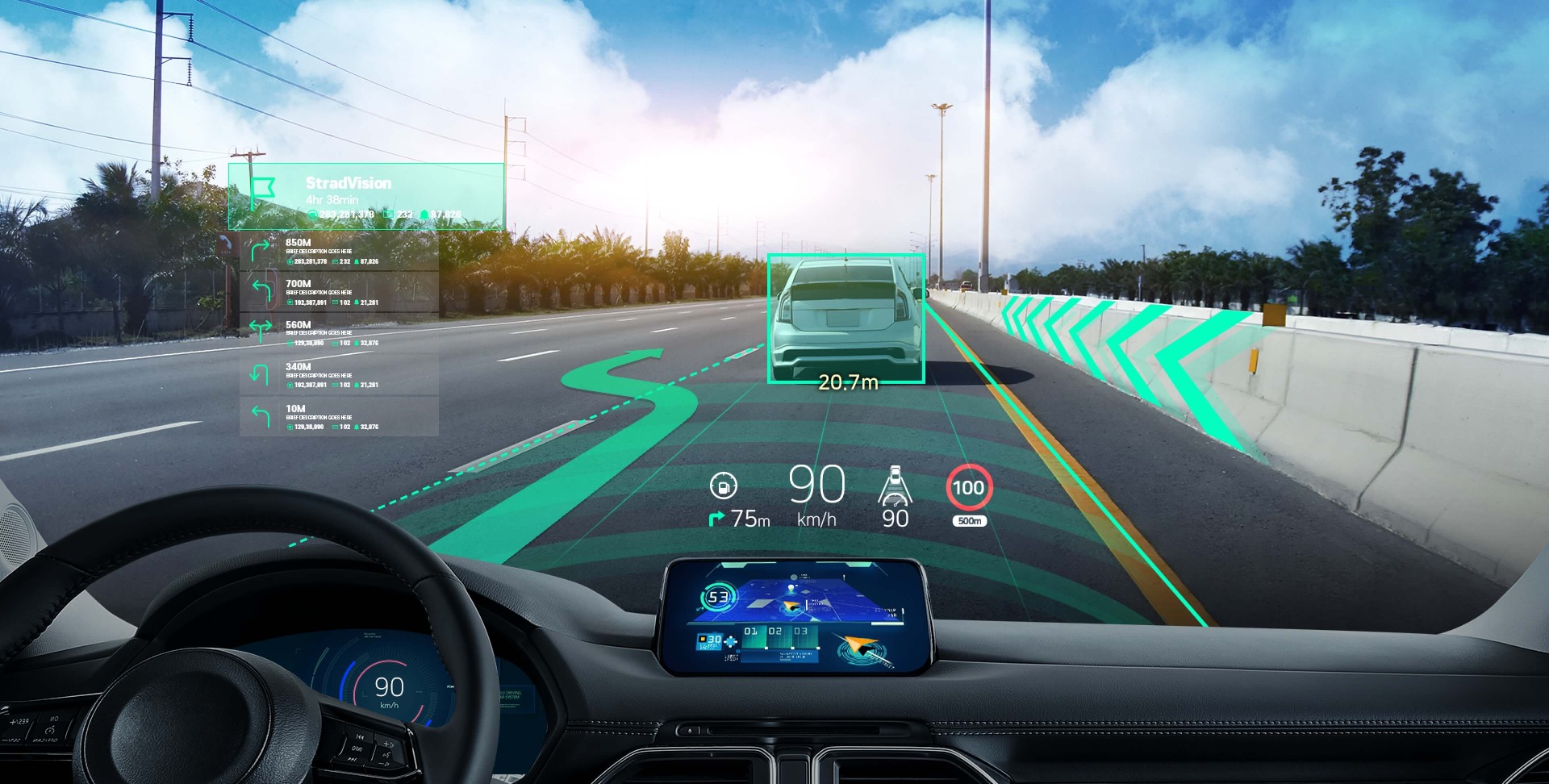 The involvement of augmented reality (AR) in smart cities and the safety systems of modern vehicles promises to resolve a frequent cause of vehicular accidents—blindspots.
In automotive speak, blindspots are defined as the external spaces that the driver of a vehicle cannot see while driving. External visibility is generally poor for drivers because, apart from the zones visible through the glass areas and the ones reflected by the rear-view and wing mirrors in vehicles, they cannot see much else outside. This may seem like an insignificant problem at first, but dive deeper into the numbers, and you'll find that about 840,000 crashes and 300 deaths occur every year due to blindspot-related accidents.
The implementation of AR in smart cities and modern vehicles can be seen as a remedy for this issue. Recently, AR and VR-driven simulations have steadily emerged in vehicular safety testing. So, if vehicle manufacturers need to resolve the blindspot problem, they can look towards a few promising AR-driven concepts and solutions.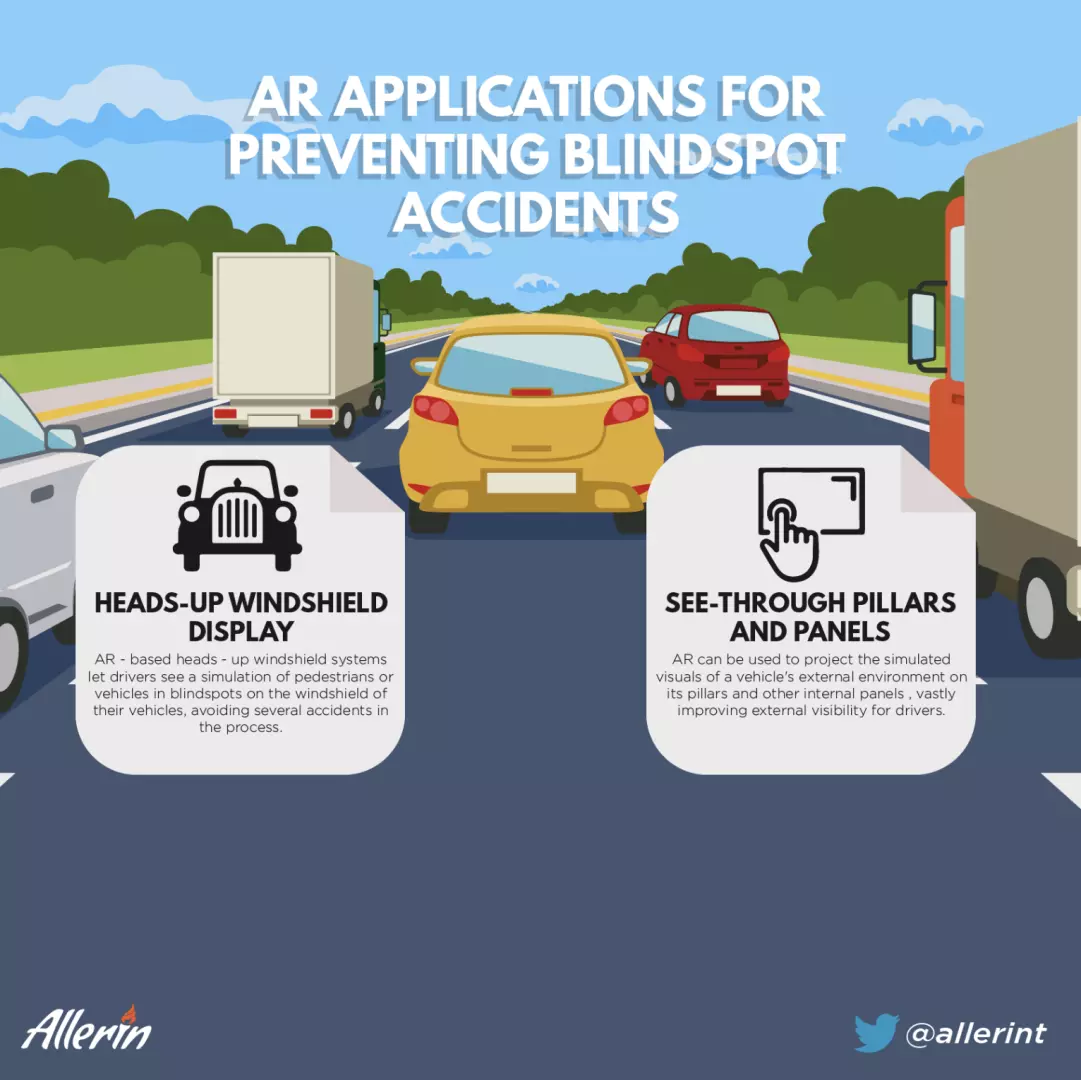 Heads-Up Windshield Display
Several vehicles manufactured by companies such as BMW, Bentley, Audi and many others have AR-based heads-up windshield systems that allows drivers to focus on the road ahead instead of being distracted by information on their vehicle's dashboard infotainment systems. Heads-up display systems involve road signage as well as pedestrian and vehicle proximity data being displayed on the windshield of the vehicle. As you know, the possibilities are endless when it comes to AR, safety and visibility tools. So, manufacturers can configure such systems to project the visuals of pedestrians and other vehicles approaching or standing in blindspot areas of their vehicles (regardless of whether they're static or in motion). This will let drivers see a simulation of pedestrians or vehicles in blindspots on the windshield of their vehicles, avoiding several accidents in the process.
See-Through Pillars and Panels
This is a slightly more unrealistic way of using AR for blindspot elimination. According to this concept, AR can be used to project the simulated visuals of a vehicle's external environment on its pillars and other internal panels, vastly improving external visibility for drivers. Several concepts similar to this are currently in various stages of development. The success of this idea will greatly enhance the safety aspect of vehicles of the future.
On a basic level, blindspots are a result of the anatomy of vehicles today and will cease to exist if future vehicles are built differently. Until then, the use of AR in smart cities and connected modern vehicles can help reduce the number of accidents caused by blindspots.