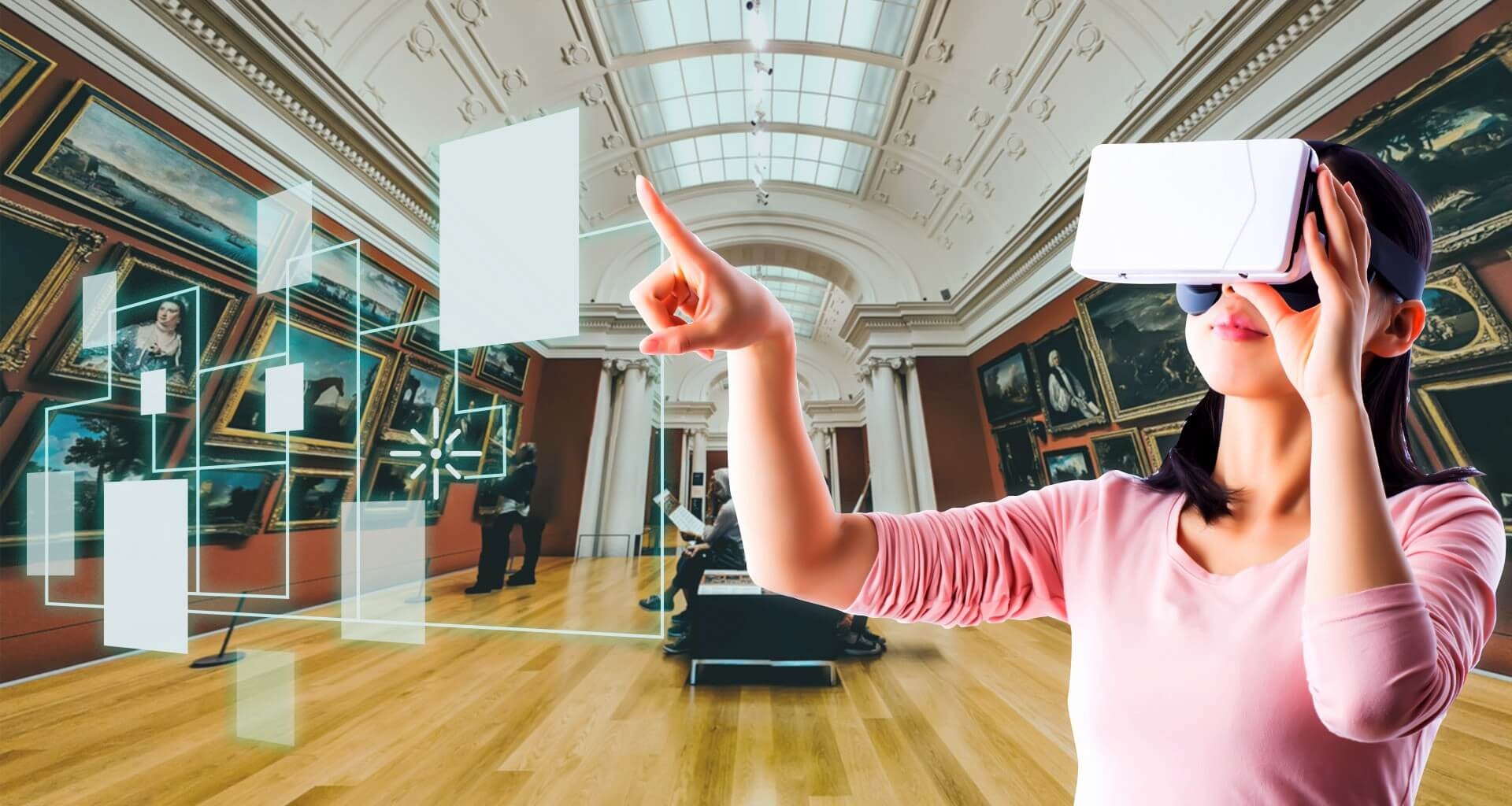 Augmented reality and virtual reality seem like they have been around for a long time, but the truth is they are barely in their infancy.
Our version of virtual and augmented reality is akin to the pixelated and awkward gaming of the Atari age. In the future, augmented reality will be a simple an accepted fact of life. You won't go out without augmented reality. Whatever the technology happens to land on as far as a viewing device; whether that be glasses, contact lenses, a heads-up display or a neural implant, augmented reality will be reality.
As you can probably see, there will be millions of different uses for that kind of technology. Everywhere you go, everything you look at and everything you touch will dispense additional information. Drug information may no longer be included on labels, a bite of food that you spear on a fork could tell you how many calories you are consuming with that bite and early warning signs could alert you as to a potential traffic slowdown or an alley that could be dangerous to walk down.
But all that is in the future. However, that doesn't mean that organizations aren't making use of augmented reality now and one of those organizations is the New York Museum of modern Art. The Jackson Pollock gallery on the fifth floor has become a gallery of art that is completely invisible without some sort of augmented reality interface. For most people, that means downloading the museum app on their smart phone and holding it up like a viewer.
There is everything from additional information about paintings to complete remixes or changes to Pollock's paintings. It is pretty amazing what this group of artists has been able to do and what is most incredible is that it can be changed in a moment's notice and has no effect on the paintings themselves whatsoever.
This is the kind of thing that will become more and more common. Museums is definitely the place where this starts, but eventually people are going to be raising up their smart phones inside of restaurants, stores and other retail locations in order to see what extras are being offered through the world of augmented reality. Of course, holding up your smart phone limit your vision and is a clunky way to see the world. That's why you can expect development of interface devices that allow complete field of vision with the addition of augmented reality at the flip of a switch.
But museums and other places of entertainment are definitely going to be where it starts. Museums can impart a great deal of information through augmented reality without creating a cluttered space or spending money on additional plaques or signage. Augmented reality and museums is going to be linked in directly with the Internet. When you walk into the Jackson Pollock gallery, you will eventually be able to turn on your augmented reality and look up various links to official websites or a Wikipedia page that will give you information on that particular artist.
Although everything is pretty much focused on virtual reality right now because of the entertainment potential in the $to come with it, augmented reality is simply the reality of the future. In perhaps a decade or two, people will simply not be able to imagine life without augmented reality. It will inform us every time we look at something. It will feed us additional information whenever we desire and however much information we desire. It will enhance our entertainment, allow us to make better choices on the food that we eat in the products that we buy and it will bring a great deal of accountability to businesses – as well as a whole new government law enforcement program about information included with augmented reality.
But if you want to experience augmented reality now, then museums are definitely one of the first places you'll notice it. However, it does leave one rather large loophole that people are already starting to take advantage of. Just as you can download the Museum of Modern Art app and see the augmented reality that they have authorized, you can also download other applications that users have created and see augmented reality in places like the New York Museum of modern Art and see a completely different set of augmented reality. Paintings may be defaced, exhibits may be torn pornographic; anything is possible.
The thing is, there may not be very much that the museum can do to prevent people from creating and distributing applications with different sorts of augmented reality about their exhibits. In fact, unless there is some sort of standardized augmented reality technology created; the forging of augmented reality apps that mimic official and authorized ones will become big business in the future.