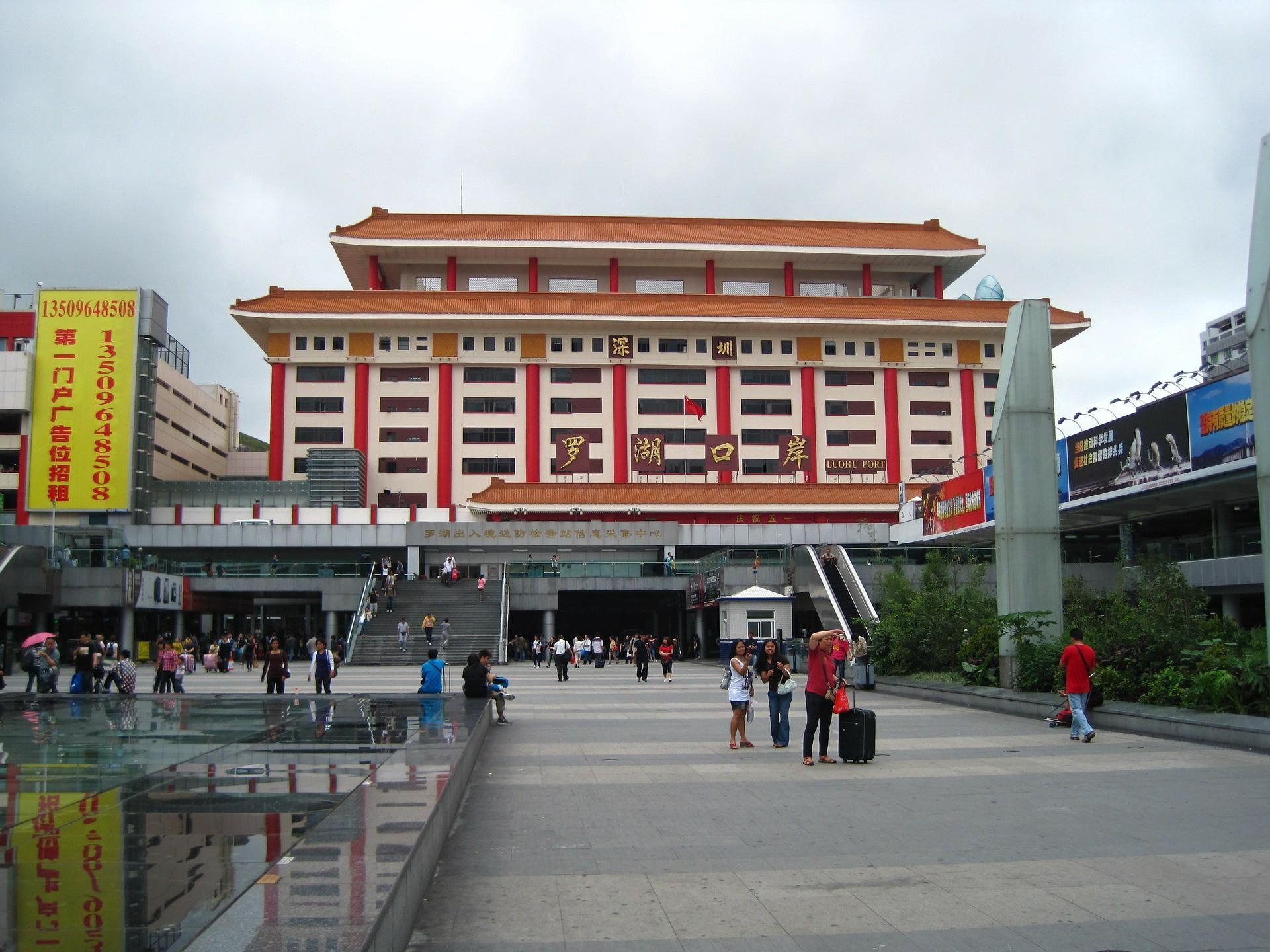 While much attention has been on the launch of Bakkt's physically-deliverable Bitcoin futures contract, a little-noticed approval for Bakkt's custody may be what is truly game-changing.
Thaddeus Johnstone felt dissatisfied. It was a feeling that he had grown accustomed to, plying the mean streets of New York City, peddling sunglasses in summer and scarves in the winter from his "mobile shopping experience."
In the New York City of the late 1980s, before the advent of the internet, Johnstone's was as close to mobile shopping as you could get on the streets of the city. And as a purveyor of cheap Chinese goods that were just entering the market, Johnstone was making a tidy sum.
Yet there was a nagging feeling at the back of the 20-year-old's mind that not all was right with his business model.
While he was making decent coin, he was several layers separated from the makers of the wares that he pedaled and had little control over the quality or quantity.
With a glib tongue, Johnstone, a high school dropout, had carved a niche for himself as a street salesman, yet his ambition was wanted for more.
He had heard that China was opening up its doors to foreign investment and that manufacturing was cheap in the Middle Kingdom.
Knowing nothing about the country, Johnstone spent his free time in New York City's Chinatown, absorbing as much as he could about the culture, offering to teach new immigrants English in exchange for them teaching him Mandarin.
And by the early 1990s, Johnstone had learned enough Mandarin and set aside enough money to put himself on a plane (coach of course) to an as yet unknown city called Shenzhen, a growing city and special economic zone on China's burgeoning Pearl River Delta.
As Johnstone's plane descended into Hong Kong's international airport, where he'd have to take a train and then walk across the border into Shenzhen, the lights of the new city sparkled in the horizon, beckoning out to him like pearls strewn across the neckline of a plunging evening gown.
With help from a local guide and with his halting, but understandable Mandarin, Johnstone, with little more than dreams and desires, made his way into the bustling city of Shenzhen in search of a manufacturer so that he could better control the sunglasses and perhaps scarves that he was peddling on the streets of New York City.
He'd already thought up the name of a brand for his fledgling fashion empire as well as sketched out a logo on a cocktail napkin on board the plane across the Pacific — considering that he had always been on the lookout for them for the most part of his life, he named his sunglasses "Police," relishing the irony.
More importantly, he decided to ditch the scarves and focus on luxury eyewear instead — unheard of at the time.
And Johnstone was very exacting in his choice of manufacturer.
At a time when most brands were looking to manufacture cheaply, Johnstone insisted on quality.
From the very beginning, Johnstone wanted his business to be vertically integrated, controlling the manufacture, branding, marketing and sales channels of his "Police" eyewear — a brand that would eventually go on to clock some US$100 million a year in sales before being acquired by a luxury conglomerate a day before he turned forty.
Because integration matters more in some businesses than others and perhaps nowhere is this more apparent than for cryptocurrencies.
Integration Matters
So while most of the cryptocurrency trading community may have noticed the launch of Bakkt's physically-settled Bitcoin futures, what was less noted but perhaps no less significant was its August grant to operate a limited trust company — which would allow Bakkt to operate as a fully regulated cryptocurrency custodian.
To be sure, it may not seem like a big deal — regulated cryptocurrency custodians are nothing new.
And when New York state regulators approved Bakkt's license to store Bitcoins which would allow consumers to pay for purchases in early August, the announcement was made with little fanfare.
As far back as March this year, Bakkt, a company backed by the Intercontinental Exchange, owner of the New York Stock Exchange, had filed with the New York State Department of Financial Services for a charter to become a limited trust company.
But the grant of the charter allows Bakkt to hold not just Bitcoin, but other cryptocurrencies as well, on behalf of customers, while adhering to regulations aimed at ensuring the safe custody of investors' assets.
It is also the foundation upon which Bakkt's physically-deliverable Bitcoin futures are premised.
Being physically deliverable, the Bitcoin has to be safely stored somewhere — in this case in Bakkt's warehouse.
At the time of the approval, Bakkt's chief operating officer, Adam White, said in a statement,
"With the comprehensive regulatory review and approval of Bakkt Trust Company complete, we are pleased to serve as a qualified custodian of Bitcoin for physically delivered futures."
But Bakkt's status as a regulated custodian is special not just for its Bitcoin futures, but because Bakkt also manages the exchange upon which those futures are traded.
Which means that there is tremendous potential that eventually other assets traded on Bakkt's platform, would also be custodized by Bakkt, without actually being on the exchange itself.
This is important because currently, traders using the variety of regulated and unregulated exchanges that exist in the cryptosphere have to deposit the cryptocurrency that they are trading with the exchange itself — which pretty much leaves them at the mercy of the exchange's integrity.
And as the Mt. Gox episode, as well as the string of other hackings of centralized exchanges, has clearly demonstrated, keeping and trading the assets in the same place, is a bad idea — sort of like taking the dinosaurs off the island in Jurassic Park (how could that ever be a good idea?).
Whereas with Bakkt, cryptocurrencies can be safely tucked away in a "warehouse" where the requisite security procedures can be put in place that are necessary to secure the digital assets — think of it as an "off-chain" depository for blockchain assets.
Meanwhile, because Bakkt knows that the cryptocurrencies are safe somewhere else, they can provide a safe and secure platform for trading those assets and even if the exchange itself is hacked, Bakkt can make whole clients who have suffered loss by altering the exchange's database, whereas the assets which those database entries represent remain completely unscathed.
Custody & Cryptocurrency
Custody in and of itself may not be such a big deal, but custody combined with a trading platform has the potential to put cryptocurrency trading on steroids.
For now, at least, there is no regulated spot market for cryptocurrencies, but with Bakkt, the potential is certainly there.
And not just for spot.
Bakkt's first product out the gates is already a derivative product — a physically-settled Bitcoin futures contract.
Options are a logical next step.
And as soon as regulators catch up, spot trading in Bitcoin and other cryptocurrencies as well.
Because Bakkt provides both custody and a trading platform, derivatives, spot trading and the whole gamut of financial products that currently exist in the financial markets can be created.
Leverage and high-frequency trading become possible and it is the former when applied to a range of cryptocurrency products, drawing, for the first time, regulated market price information from a fully regulated spot market, that has the potential to turn what was a highly volatile and highly speculative instrument into a mainstream asset.
And at such time, the rest is pretty much up to the imagination and creativity of Bakkt's, well, backers.