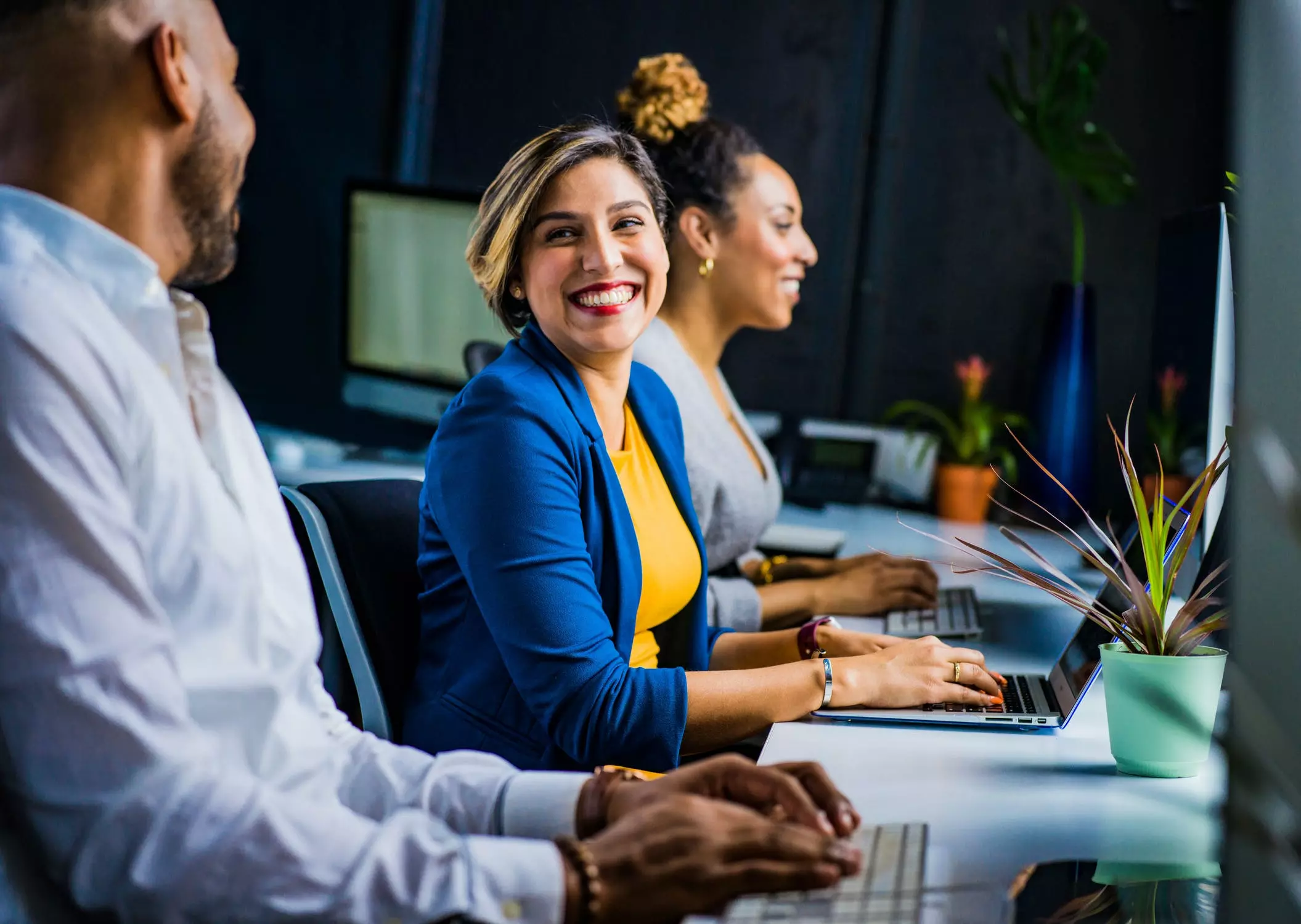 It's time for businesses to transition towards decentralized applications to improve enterprise operations and consumer offerings.
Along with the rapid technological changes that we've been witnessing in recent years, there is also an ideological shift that is sweeping across not just the world of technology but the world in general. We're steadily transitioning from a place where centralization was the norm to a future that promises unprecedented decentralization and democratization. With the rise of mobile computing, blockchain, and edge computing, the global push for distribution of control seems unavoidable. And the recent emergence of decentralized applications or DApps is the latest manifestation of this trend.
How are Decentralized Applications Different from Regular Applications
While they may be similar to the regular applications used by enterprises and consumers in many aspects, decentralized applications have a few fundamental differences. The primary difference between decentralized applications and regular applications is obvious from the name: decentralized applications are, well, decentralized. What does that mean exactly? It means that unlike most existing applications that need to be connected to their main servers to offer full functionality, decentralized applications can function without being connected to a central controlling data center. What difference does it make? The fact that decentralized applications do not need connectivity to a centralized server makes them more robust, flexible, and secure than traditional, centralized applications.
The user-specific information that is necessary for the functioning of the decentralized application is stored on a blockchain network, which is immutable and secure. Centralized applications need constant connectivity to central servers because most of the core programmed modules and user-related information are stored in a single location. For instance, you cannot access your email inbox from your phone if you don't have internet connectivity. That's because all your email messages and your personal identification data are stored in a central server (remember the "can't connect to server" error?), which can be located in another city, country, or even continent. Thus, staying in constant contact with these servers can be difficult. And, depending on the criticality of the application in question, the consequences of the lack of connectivity can have severe effects.
For example, enterprise applications that are unable to access the central server in exigent situations can lead to a disruption of critical processes, leading to suboptimal business outcomes.
Why Businesses Should Adopt Decentralized Applications
Decentralizing enterprise applications brings numerous benefits and advantages over conventional applications. Decentralized applications help in mitigating the risks that are inherent to centralized applications while being able to leverage new capabilities. Following are a few reasons why businesses should include decentralized applications in their digital strategy:
1. Decentralization of Control
Since the need for a centralized server is eliminated, or at least minimized, enterprises can ensure that their operations based on these applications can function with minimal interruptions, ensuring business continuity and resiliency. This means that employees using mobile enterprise solutions can easily access critical information without always needing connectivity to a centralized server. While using a centralized system, every bit of information passes through the server for verification and authentication, a decentralized application authorizes processes through democratic consensus between the participating nodes. This ensures high availability of applications to employees and other stakeholders, which helps in improving business performance.
2. Distribution of Points of Failure
Centralized applications, due to their dependency on a single server, are -- despite the presence of redundancy measures -- vulnerable to hardware failures and loss of valuable data. Any problem in the central server, temporary or permanent, can potentially halt the operations of the business, leading to undesirable outcomes. These centralized storage and processing centers are also vulnerable to hacking attempts like ransomware, where the attackers take control of critical information and only relinquish the control upon the payment of hefty ransom amounts. Since decentralized applications are based on a shared database that replicates the stored information across all other nodes. This means that hijacking a single node cannot restrict the organization's ability to access its critical data.
Additionally, the distributed nature of blockchain-based decentralized applications also makes it hard for individuals to manipulate the information stored on the blockchain. This increases the reliability of the system and ensures greater compliance with ethical and legal standards. This also makes decentralized enterprise applications suitable and easy to be used by a consortium of multiple different partner businesses without making trust an inhibiting factor.
The absence of a single point of failure also helps in maintaining higher uptimes for enterprise applications. Since the operation of the entire network does not depend on the state of a single node, even the failure of a few nodes due to unforeseen causes will not stop the functioning of the other nodes. This is unlike centralized applications, where a failure in the central server can cause the entire network to be down until the issue with the server is fixed. This may lead to delays in planned operations, which may cost businesses dearly.
How Businesses Can Use Decentralized Applications
Businesses will eventually be able to use decentralized applications for a myriad of applications, most of which we might not even be aware of today. These applications can be used for internal enterprise operations as well as distributed to customers as paid offerings. Following are a few use cases for decentralized applications that businesses can consider:
1. Managing Identity Information
Blockchain-based decentralized applications can help businesses secure their business data and networks from illicit access. Enterprises are already considering blockchain as an enabler of secure identity and access management. Decentralized applications can ensure that authorized organizational personnel has access to any data they might need to perform their functions effectively without security hurdles getting in their way while simultaneously keeping unauthorized entities out of enterprise networks.
2. Enabling Supply Chain Partnerships
Effective supply chain management entails unifying and synchronizing the operations of different businesses located in different locations. Managing such networks requires the major stakeholders to have complete visibility of the operations across the entire network. Relying on traditional, centralized applications for ensuring network-wide visibility and control leaves the supply chain operations vulnerable to disruption in case of failure of the central servers. Using decentralized applications in such situations can ensure that the operations are not only highly coordinated but also well-reported for performing audits. The chronological information for all operations and transactions can be immutably recorded on a distributed database which can be used to avoid any disputes and perform process audits and improvements.
Decentralized applications, regardless of whether they're based on blockchain or not, are set to become a standard part of the enterprise of the future. In fact, a number of ambitious businesses have already begun their journey towards decentralization. An example is the Enterprise Ethereum Alliance (EEA), which is a consortium of corporations that are exploring the use of distributed ledger technology and decentralized applications for solving their business problems. Initiatives such as this will only become more common in the future until all businesses achieve the optimal level of decentralization.