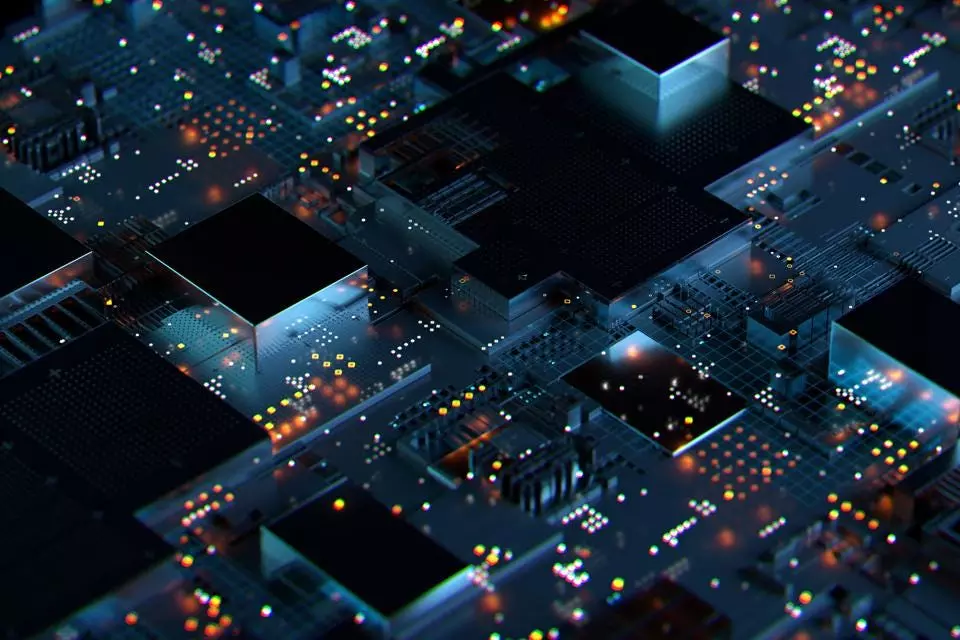 Web 3.0, the upcoming third generation of the internet, will enable websites and apps to process information in a smart, human-like manner.
Web 3.0 in business models will enable corporations to utilize their websites more effectively than ever before.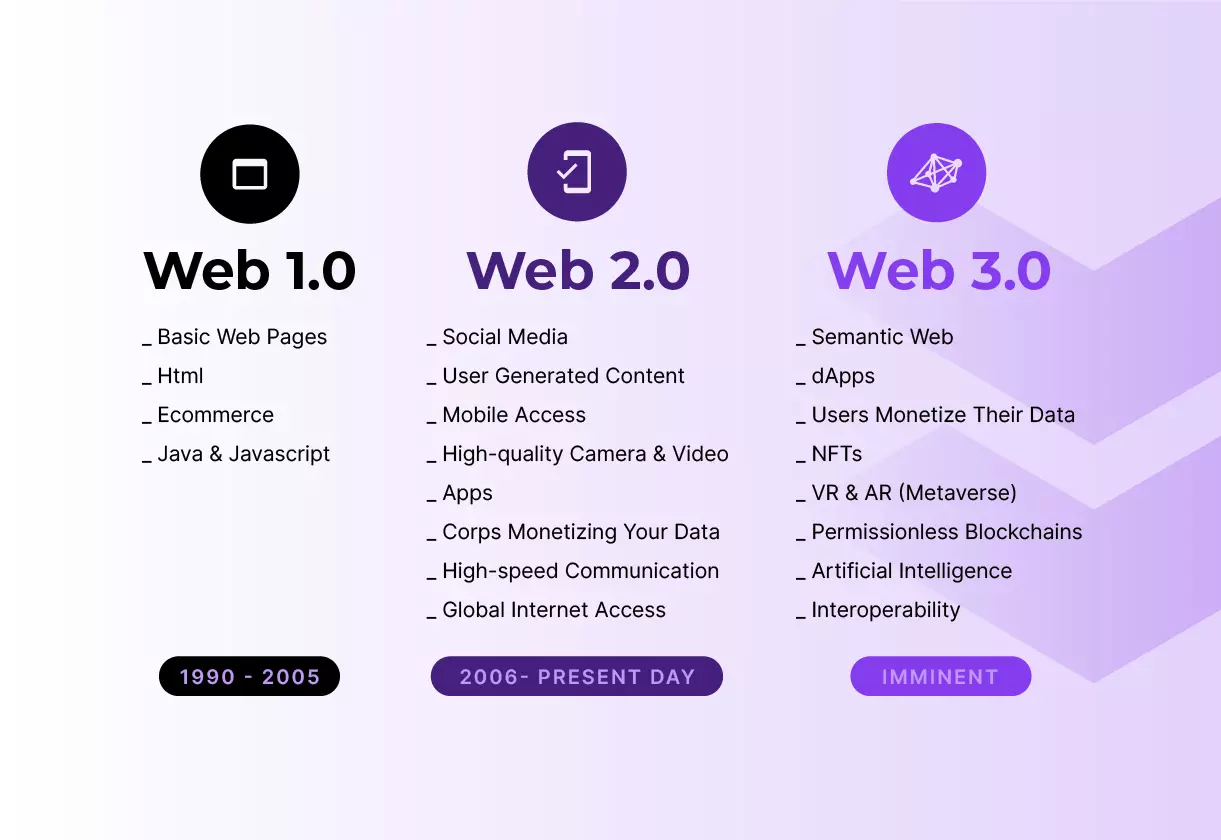 Imagine a new version of the internet where all of the content you consume is more personalized to you than ever before, one that not only understands everything you say but also accurately interprets what you type, speak or transmit through other mediums. The evolution of the web is nearing the defining moment of a new phase. Some early adopters have dubbed it as — Web 3.0.
Web 3.0 can be basically summarized as data that would be connected in a decentralized web, which would be a significant improvement against our today's internet generation, in which data is primarily held in centralized repositories. The utilization of Web 3.0 in business models is predicted to be an evolutionary step for the future of corporations as it has the potential to correct a lot of things that have been wrong with business operations so far.
Web 3.0's impact on businesses will be to enhance their visibility and make them more user-centric. There will be a radical transformation in everything that was wrong with how corporations handled customer data in the past.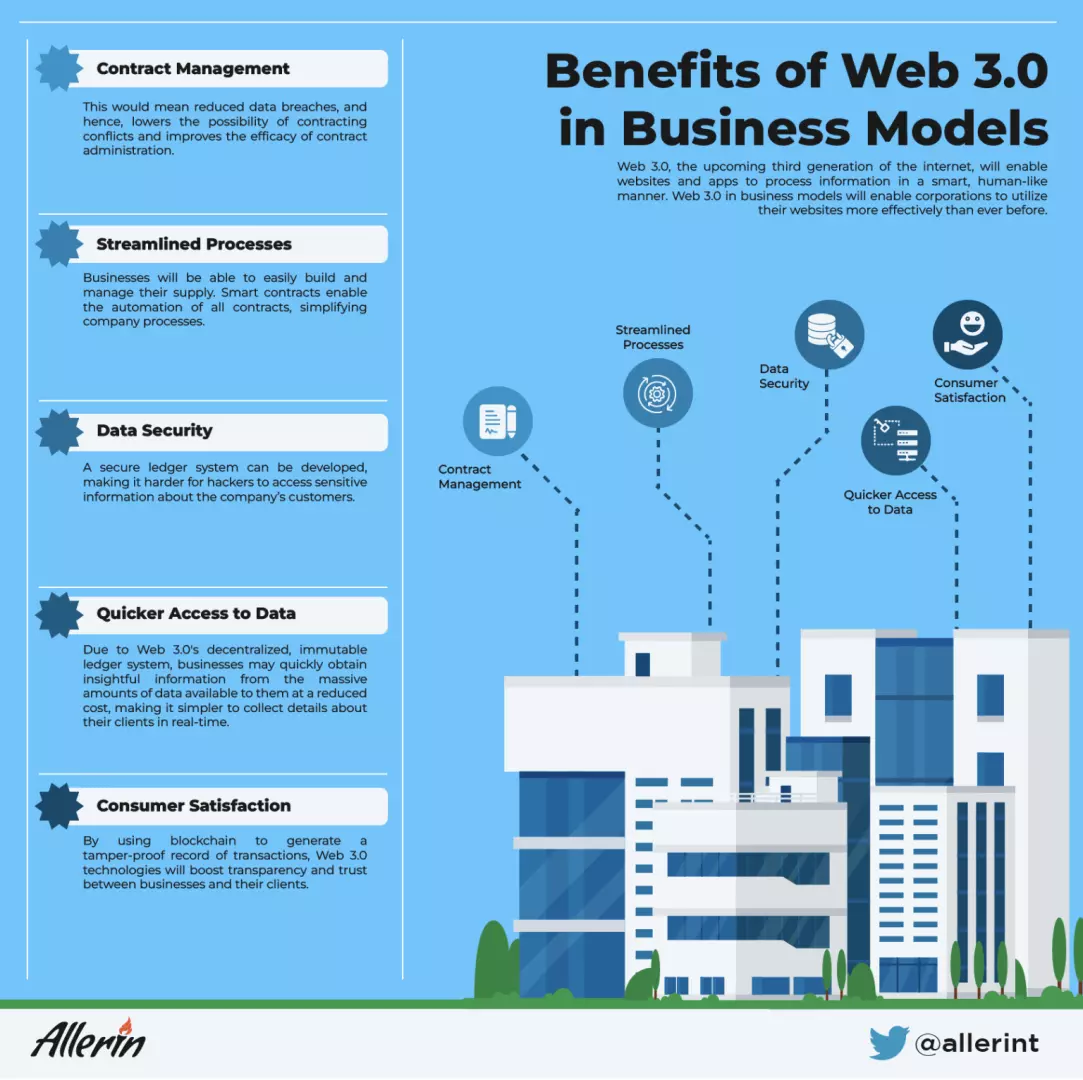 Businesses, both old and new, will open the doors for blockchain and the possibilities the technology offers in order to address how businesses will embrace Web 3.0 technologies. Apps will receive a blockchain makeover, making everything transparent and accessible to everyone.
1. Contract Management
Web 3.0 renders contracts more effective and visible for all parties because they are recorded on a blockchain rather than in a single computer system. This would mean reduced data breaches, and hence, lowers the possibility of contracting conflicts and improves the efficacy of contract administration.
2. Streamlined Processes
Businesses will find it simple to keep track of all the parties engaged in a transaction ledger, thanks to Web 3.0. Additionally, businesses will be able to easily build and manage their supply. Smart contracts enable the automation of all contracts, simplifying company processes.
3. Data Security
In Web 3.0, where everything is decentralized and transactions are transparent, a secure ledger system can be developed, making it harder for hackers to access sensitive information about the company's customers. Businesses won't have to be concerned about any sort of data theft because it cannot be unethically changed or corrupted.
4. Quicker Access to Data
For businesses, data is their most critical asset. Due to Web 3.0's decentralized, immutable ledger system, businesses may quickly obtain insightful information from the massive amounts of data available to them at a reduced cost, making it simpler to collect details about their clients in real-time.
5. Consumer Satisfaction
By using blockchain to generate a tamper-proof record of transactions, Web 3.0 technologies will boost transparency and trust between businesses and their clients. Customers will be able to track the whereabouts of their products at every phase using a real-time supply chain view. This way, a sense of security will prevail among the clients and customer satisfaction can be obtained.
Wrapping Up
By getting rid of the need for intermediaries and enhancing the efficacy and reliability of transactions between firms, clients, suppliers, and employees, Web 3.0 in business models is poised to bring about a huge revolution in the business sector. Joining the Web 3.0 bandwagon will give every organization the opportunity to obtain an edge over their competitors and take their business to new heights.