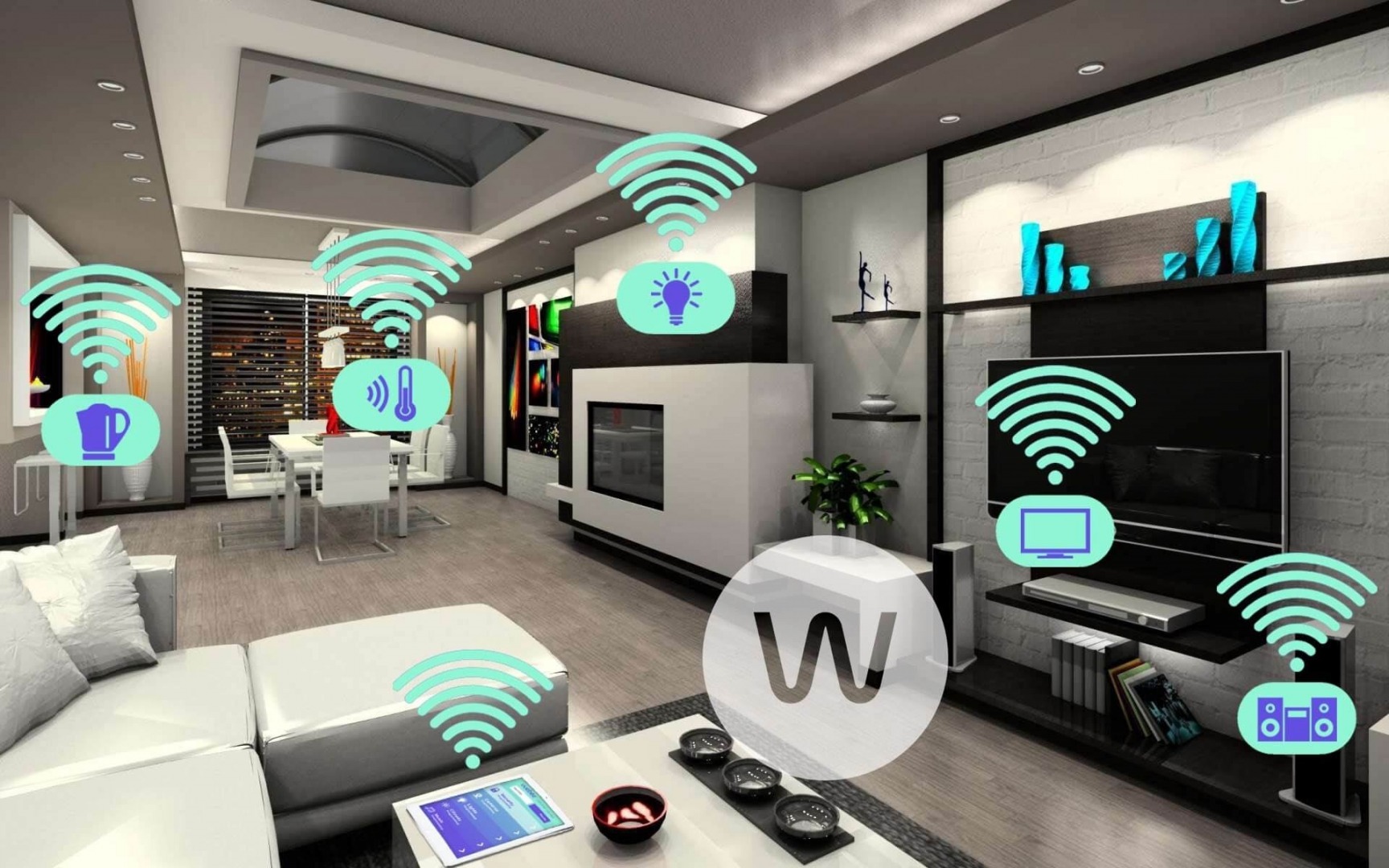 Smart homebot is a technological breakthrough in the realm of smart homes, that will foster connectivity between the owner and the home by clubbing robotics and IoT.
WHAT IS A SMART HOMEBOT?
A smart homebot is a device that helps you control things remotely, converse with you, or carry out certain tasks.
By understanding the homeowner's demands and providing tailored service, a new level of personalized experience will be achieved. Smartphones, smartwatches, smart toothbrushes, smart plates, smart vehicles - nowadays almost everything has a blend of smartness and intelligence to it. And these smart gadgets increasingly attract and thrill millennials. Considering their excitement and the overall market demand, several big players are investing heavily to develop smart, connected products. And these products are expected to increase the manufacturing revenue by 685 billion dollars by the end of 2021. Smartness comes in a variety of ways. Till date, we have seen how virtual assistants, powered with AI capabilities, help us carry out our daily activities like scheduling meetings, calling people at a certain time, booking movie tickets, and so much more. But the ability of AI to anticipate our expectations and cater according to our needs remain unfulfilled largely. We have also heard a lot of news that showcases instances where these virtual assistants had failed. Due to this downside, the real potential of smart homes hasn't been realized yet. Smart homes, as it is a broader concept, require a niche assistant, capable of handling every household activity seamlessly and accurately without getting distracted. But, with smart homebots coming into play, this gap will also be filled. But what exactly is a smart homebot?
WHAT ARE THE BENEFITS OF SMART HOMEBOTS?
Smart homes, within a few years, will have the power of coordinated AI software or smart devices for managing homes smartly and also for fostering an emotional bond with us. And, to our surprise, we have already entered this transformative era. Wondering how? The answer is, smart homebots. Putting it down in simpler words, a smart homebot is a personal assistant for your smart home. Allowing the owners to be hands-off, the homebot will manage the household chores efficiently. Using the AI and NLP capabilities, the homebot will be able to analyze homeowner's needs, process the requests, and offer the required assistance. Once all the home occupants are linked with the smart homebot, the owner can converse with the assistant to gain any kind of information about the appliances at home. Not only about the appliances, the homebot can also give information on the security and maintenance of the house. With homebots, the common issue faced by working people of taking care of their elderly parents and cocky kids will also be eliminated. By collecting information from the sensors embedded at different places in the home, the bot will analyze a situation and notify the owner in case of an emergency. Besides, to a question like 'Who's at home?' the bot can send pictures to the owner in real-time.
SMART HOMEBOTS USE CASES
Let's check out some intriguing use cases that go beyond household help and security that will make smart homes smarter and a better place to live in.
1. Making Kitchens Smarter
With our homes getting smarter, our kitchens are getting even more smarter. Right from refrigerators to plates to forks to the food pantry, every place in the kitchen is embedded with IoT sensors that are connected to the Internet and are bluetooth enabled. The data collected from these kitchen essentials is then used to draw valuable insights around food consumption patterns, replenishment statistics, and calories in the food. Chatbots, linked with this information, will notify the homeowners to take the required steps like:
Refill the stock of the food container,
Check the expiry date of any food item, and
Plan the usage of the food items in a better way.
Now imagine, you are at work and you plan to cook a steak for dinner. But, you are unsure of the ingredients you will require for preparing the dish and whether those ingredients are available at home or not. With homebots, you will no more be required to fret over situations like these. Simply ask the homebot your questions and within no time you will get your response with pictures.
2. Improving Natural Patterns of Sleep
Imagine your elderly parents are at home and they are unable to access the essentials by themselves. You have some work and have to leave home for a few hours while they are sleeping. Earlier, in a situation like this, you would have appointed a home nurse to take care of them. But at the same time, you'd be worried whether the nurse is taking good care or not. But today, as we live in a smart home, a situation like this will not stress us out. A smart bed, powered by biometric sensors, will collect data, such as sleep and waking patterns, body temperatures, humidity levels, heart rates, and so much more. This information will be provided to you by a homebot. You can chat with the homebot and ask it to make the room or the bed conditions suitable for your parents. For example, if the room and the body temperature goes down, you can remotely ask your homebot to adjust the air conditioner settings. You can also ask for pictures after it has completed doing the task required. This way you can gift your loved ones a restful sleep while ensuring your peace of mind and convenience.
WHAT ARE THE CHALLENGES OF HOMEBOTS?
No doubt, smart homebots will act as our companions, but there are risks around security and privacy that need to be addressed by tech giants before it gains mass recognition and confidence. As you converse with homebots, you give your personal information without notice. The collected data is then stored on the cloud. We all know that cloud-based platforms are prone to data breaches. 24*7 hackers are attempting to access our sensitive data. So, organizations should pay heed to finding a concrete solution to solve this problem. One way to build strong security walls for hackers is to include the concept of 'encryption.' End-to-end encryption method offers high-level security to the messages that are transmitted through the channel. Only the participants can access, read, and write messages. No third-parties can abuse the channel. Another way to ensure homebot security is two-way factor authentication. Authentication keys are sent via emails or to the registered numbers. Once the participants enter the code, they are validated and then given access to chat with a homebot. Though a traditional security method, two-way factor authentication is one of the most effective ways to secure homebots from cybersecurity woes. Smart homebots, a combination of IoT and AI, circle around all facets of automation, maintenance, and control of homes, allowing you to create your smart home as per your wish. The flexible applications connect with humans emotionally while creating a center for leisure, security, and maintenance functionality.